A Complete List of The Best Engagement Photo Locations in California
I am so excited to share with you today a gorgeous list of the best engagement photo locations in California, complete with tons of cute photos! I'm a wedding photographer, engagement photographer, and elopement photographed based in San Francisco. I grew up in the San Francisco Bay Area and I've been professionally photographing couples all over our gorgeous state since 2008. When I'm not photographing the wonderful couples I work with, I love to explore the gorgeous outdoor places we have here and through work and play I've visited almost every part of our beautiful state.
With all of my photo experience and time outside, I've scouted dozens of spots and today I've put together a list of my favorites, all complete with tons of photos and lots of tips. I'm so excited for you to look at these, get inspired and excited about your own engagement photos, and ultimately pick an engagement photo location in California that both feels a ton like you two and makes you super excited.
Once you've browsed through the photos and locations listed here, shoot me a note for details on working together! I can't wait to hear from you and help you make your California engagement photo dreams come true!
1. Baker Beach, San Francisco
An iconic San Francisco beach with an epic view of the Golden Gate Bridge, this spot gets incredible sunset light and the prettiest views of the Bridge. This is the spot if you want to include this iconic structure in your engagement photos… and get some gorgeous California light on the beach, too!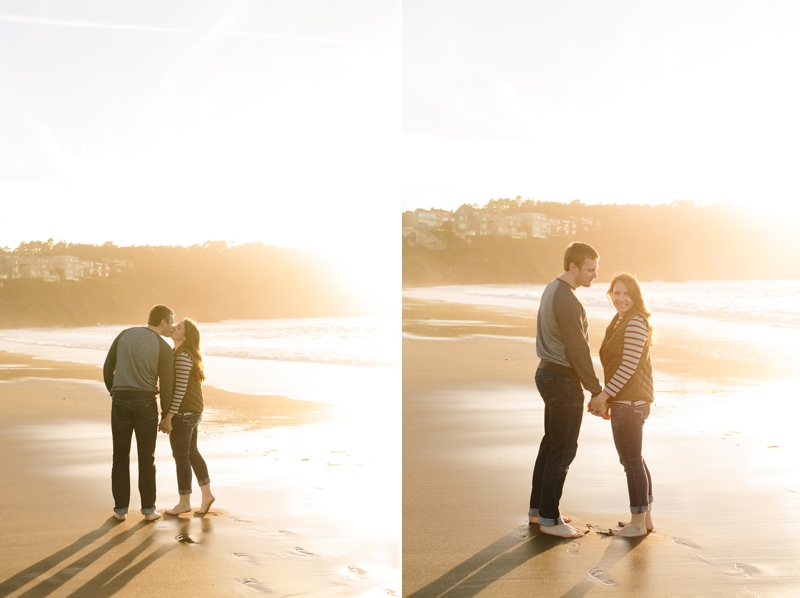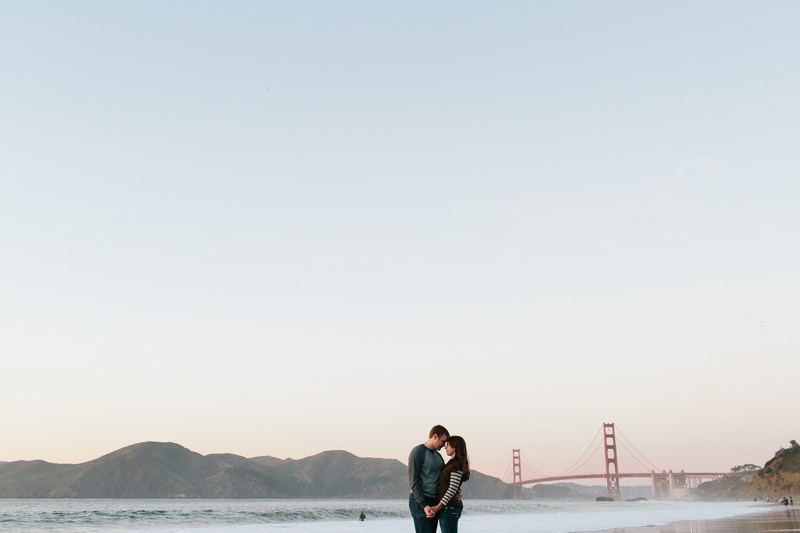 2. Glacier Point, Yosemite National Park
You absolutely cannot beat engagement photos in Yosemite National Park and the sunset or sunrise overlook at Glacier Point is one of the best. Spend a few days in Yosemite in the summertime for incredible views of the park and the most epic engagement photos ever!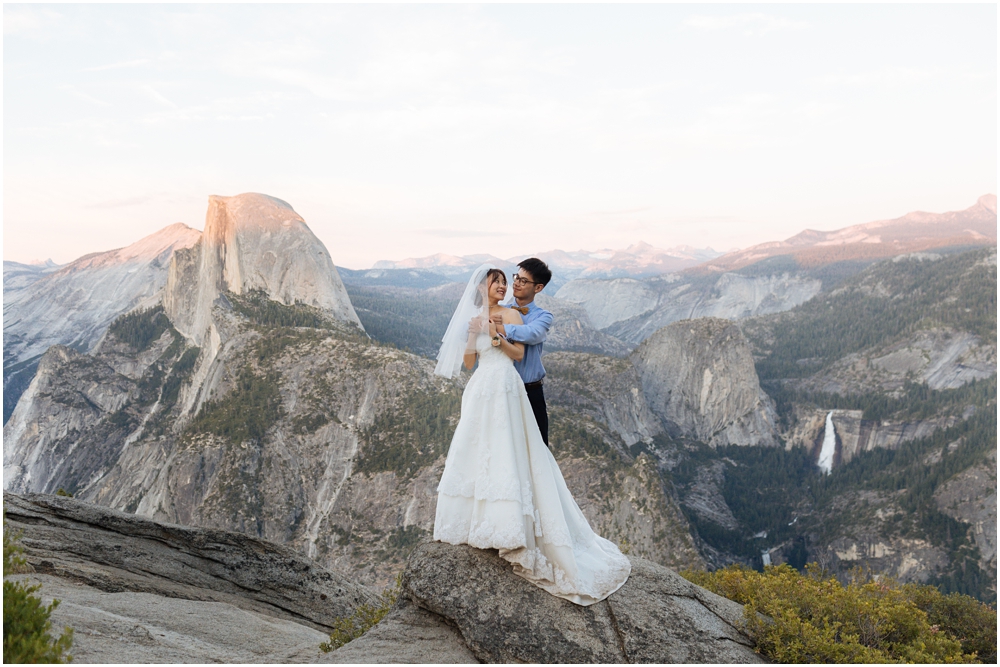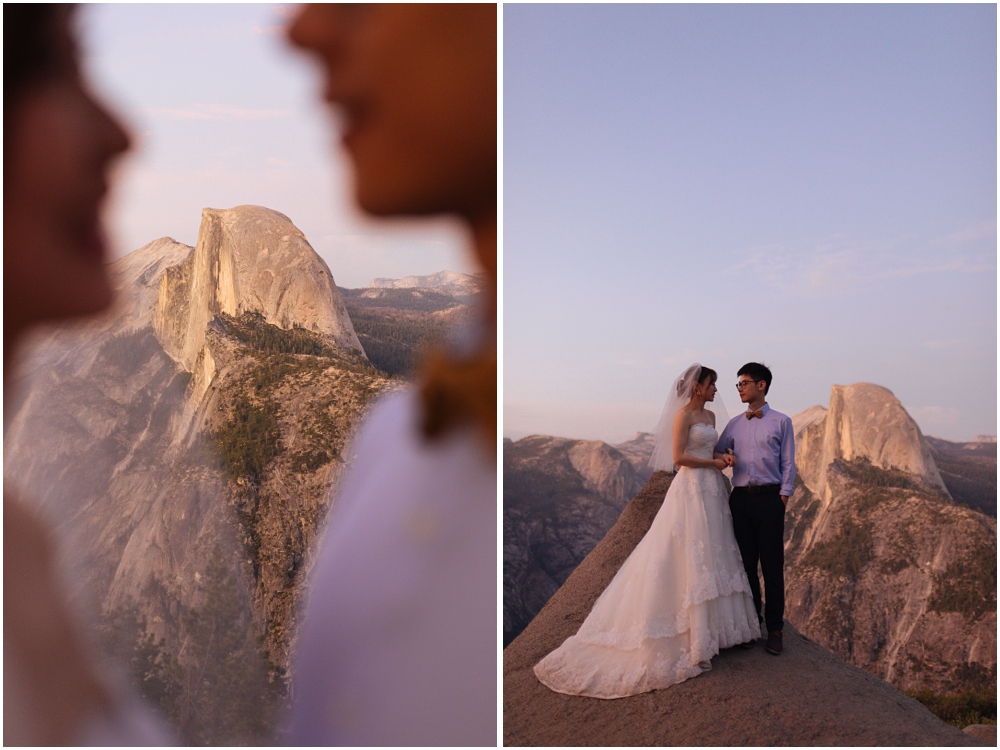 3. Marin Headlands, near San Francisco
I'm obsessed with the stunning views from this gorgeous San Francisco spot, overlooking the coastline to the north and the Golden Gate Bridge to the south. Pick this spot if you want something with tons of variety in one spot and one of the prettiest views of the Golden Gate Bridge and San Francisco that there are.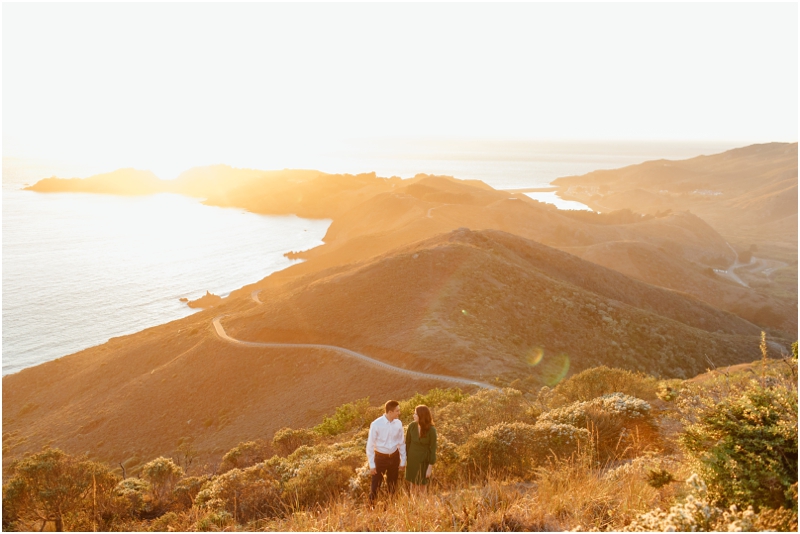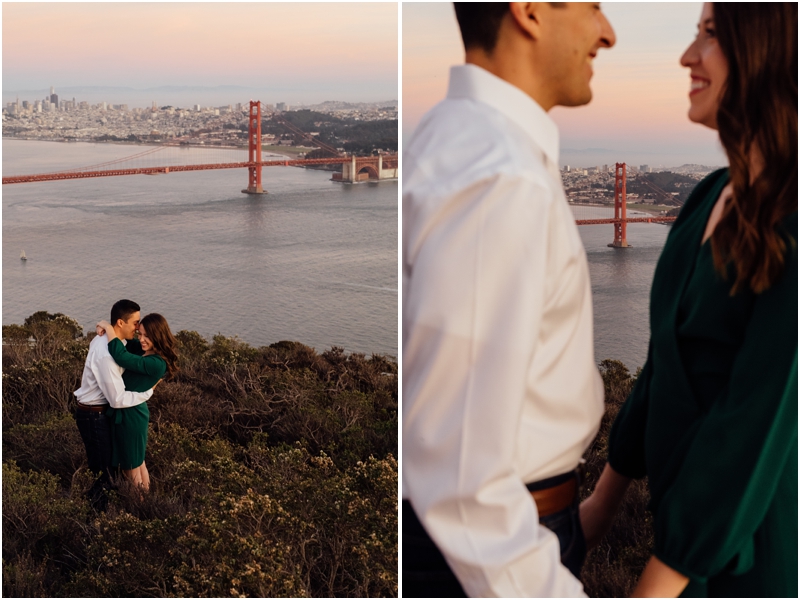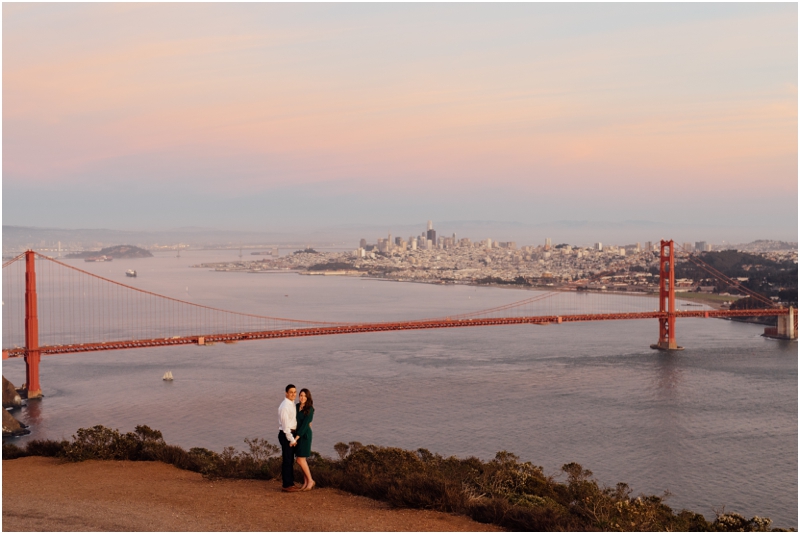 Bonus tip: Head here at sunrise for few crowds and a different look. So pretty!
4. Point Lobos, Carmel
This gorgeous state park has incredible rock formations and a gorgeous blue ocean. Stop here for stunning views of the sea, red rock in epic formations, and a pretty beach view.
5. Point Reyes National Seashore
This pretty spot has one of the most epic beach views in California, stunning on both a sunny day and a cloudy one. A gorgeous coastal engagement photo spot in California!
6. Half Moon Bay
I grew up in Half Moon Bay and this magical coastside place, with dozens of incredible beaches and secret nooks, is one of my favorite spots to photography couples. Being a local, I would love to share some of these little beach nooks and very stunning views with you for your classic California beach engagement photos.
7. Monterey
Monterey and Carmel are one of the most beautiful coastal spots in California and the beaches along this big bay are an absolutely stunning spot for beach engagement photos in California. Pick a beach here (or combine a beach with point Lobos!) for stunning Monterey engagement photos.
8. Lake Tahoe
You truly cannot beat Lake Tahoe for stunning vistas and incredible views of the lake and for this reason, it's one of my favorite spots for engagement photos in California. Pick one of the overlooks here or head down to the beach for stunning Lake Tahoe engagement photos.
9. The Legion of Honor, San Francisco
This iconic San Francisco art museum is the perfect location for engagement photos in California that feel like they're straight out of Paris. Classic architecture sand a clean, romantic look, are the answer for stunning and unique engagement photos. Pair with Lands End of Baker Beach for tons of variety in your gorgeous engagement photos.
10. The Palace of Fine Arts, San Francisco
Another iconic San Francisco spot, the Palace of Fine Arts has stunning architecture and a beautiful lake that makes for a romantic back drop for engagement photos in San Francisco. This magical spot was built for a World Fair exhibition in San Francisco and has lived on as a little bit of old world European romanticism in California. You cannot go wrong with engagement photos at the Palace of Fine Arts!
11. Golden Gate Bridge Overlook, San Francisco
There is no doubt that including the Golden Gate Bridge in your engagement photos is a recipe for gorgeousness and romance. This secret overlook spot is one of the prettiest views to have the Golden Gate Bridge all to yourself. Come here for a unique angle and stunning views.
12. Garin Park, Hayward
This pretty park has everything you could want for stunning photos in California's famous golden rolling hills. Come to this park for stunningly lovely light, epic views of rolling hills, and a simple and beautiful back drop for your California engagement photos.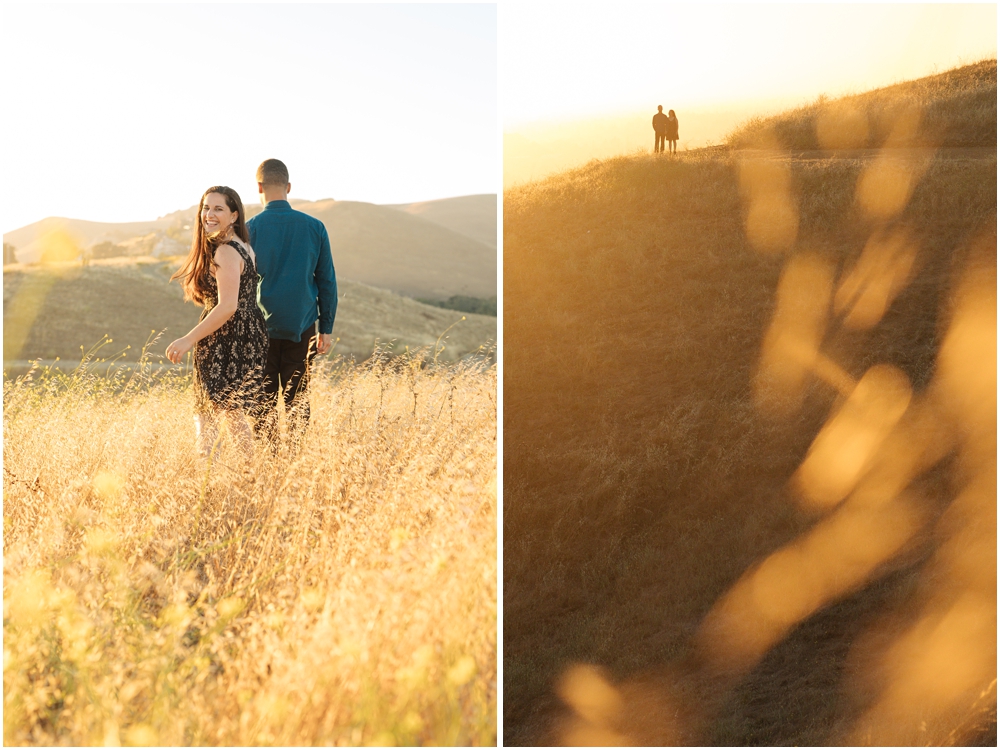 13. Mt Tamalpais, near San Francisco
A stunning park with golden hills and epic views of the Pacific Ocean, Mt Tam is the perfect spot for a romantic California engagement photo session with the hills, the trees, AND the ocean. So much variety in one little area and you truly cannot beat the sunset views here. Love this spot!
14. Mt Diablo, Walnut Creek
This pretty park has many of the same vibes as Mt Tam, but is usually much warmer! Gorgeous rolling hills, green or gold depending on the season, and tons of stunning sunshine coming in over the hills, this magical spot is a romantic spot for engagement photos in California.
15. Oakland Redwoods
This secret redwoods spot in Oakland is one of my favorites of all time. With gorgeous trees, an open layout, and none of the crowds of Muir Woods, it's the best of both worlds. If you're looking for redwoods for your California engagement photos, this is the spot!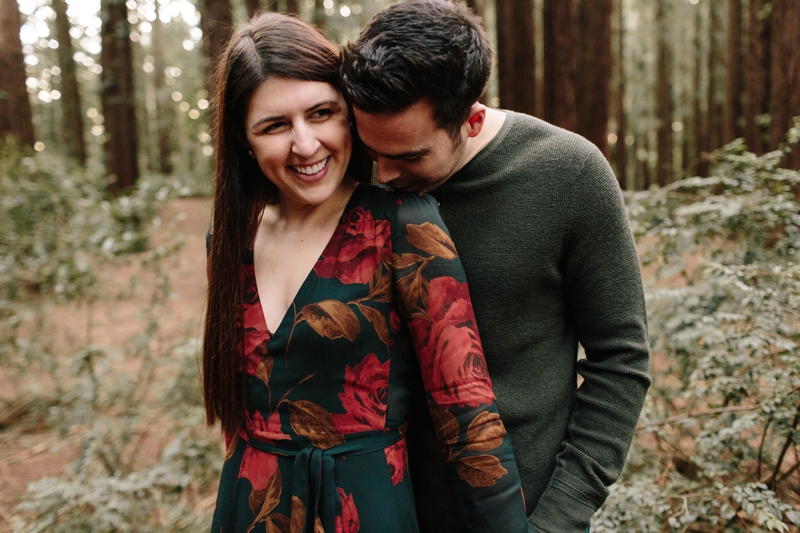 16. Abbott Kinney, Los Angeles
This adorable Los Angeles neighborhood has all of the hip cafés, so many incredible murals, and lots of modern minimalist backdrops. Come here if you want a mix of bright color and fun, modern backdrop. Pair with a visit to Malibu beach for the best of both worlds.
17. Malibu (Beach!), Los Angeles
I love this beach spot for gorgeous engagement photos in California! You absolutely cannot go wrong with palm trees on the beach, late afternoon golden sunshine, and even a view of the pier. Classic Los Angeles, classic California.
18. Stinson Beach
This famous beach is huge and beautiful. Long coastline, tons of sand, and plenty of pretty trees and sandy pathways make for a beach engagement photo session with lots of variety. Come on a week day for an emptier beach.
19. Sausalito, near San Francisco
Come here for a pretty view of the Golden Gate Bridge at sunset, with the light streaming in golden behind you. Pretty boats complete the picture and add interest to this spot over other Golden Gate Bridge viewpoints.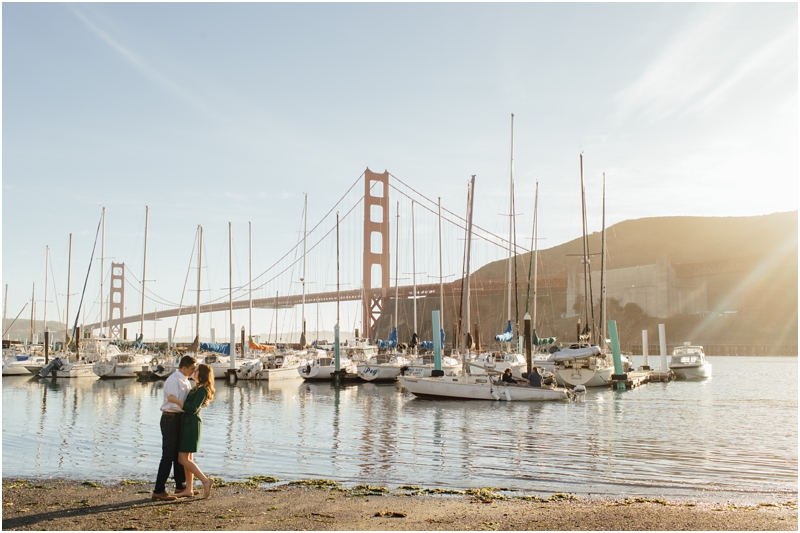 20. Lands End and Sutro Baths, San Francisco
Lands End and Sutro Baths are an iconic San Francisco spot: Gorgeous old bath ruins make for cool reflections, pretty details in the San Francisco beach sunset, and the trees at Lands End are craggy and typically San Francisco. Such a pretty spot!
21. Jenner (north of San Francisco)
This sleepy beach town has stunning, empty beaches, with gorgeous views and pretty sunshine. Head here for engagement photos if you want that "Pacific North West" vibe in California… and all without the crowds. So pretty!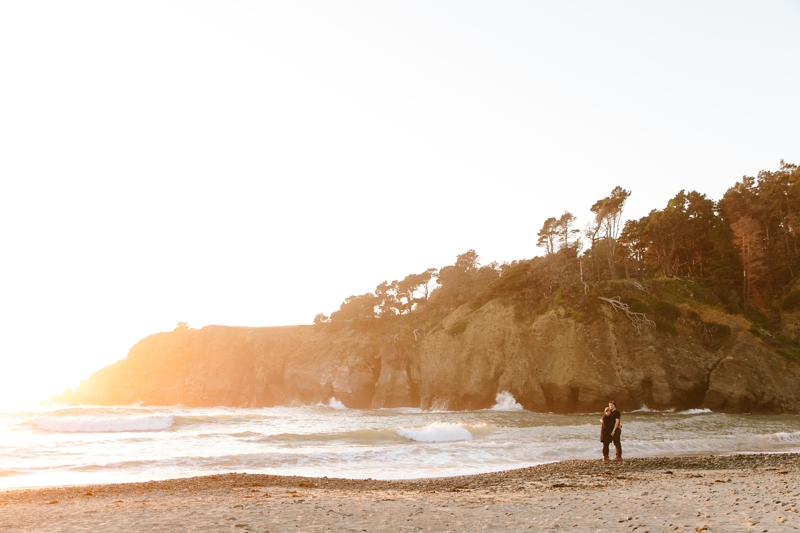 22. Joshua Tree National Park
This incredible national park is an epic place for desert engagement photos. Capture sunset or sunrise on the iconic round rocks, super sweet photos under the Joshua Trees, and even some star photos at night when the sky lights up with twinkling lights.
23. Sequoia National Park
Come to Sequoia for stunningly magical and super tall sequoia trees and celebrate your engagement with photos in the forest. Magical in the summer when it's warm out, the fall when some foliage peeks through in the underbrush, and in the winter, with a light dusting of snow.
24. Palm Springs
Take your engagement photos in Palm Springs for stunningly hip and beautiful desert vibes: Wide open desert and rocky mountains make the light coming through Palm Springs some of the prettiest there is. Seek out the tall wind power plants for some funky backdrops, or head to the ACE Hotel or Parker Palm Springs (you do have to be a guest) for super hip and funky vacation style engagement photos.
25. Salvation Mountain
This rad painted mountain is the perfect backdrop for fun and colorful desert engagement session. Full of art and with that late afternoon golden desert sunshine, it's the perfect spot for engagement photos full of color, joy, and style.