This dreamy Brooklyn elopement combines the perfect mix of modern class with nostalgic throwback. The bride wore an epic, fitted dress with cutouts and the most epic floor length wedding dress CAPE. Match that with thick gold hoops and bright red lipstick and the look was nothing short of modern and stunning. The groom's jacket had a lapel of soft black velvet. Their wedding clothes are from ASOS.
They kept things simple: A bouquet made of stems from the small flower shop near their house (Stems; I think they do less do-it-yourself wedding bouquets as well!) that I helped put together into a real wedding bouquet, a boutonniere that was nothing more than a bloom stuck in the groom's pocket. Throwing a pink wool coat over her shoulders to brace herself against the chilly spring morning, the bride rocked a modern look with nostalgic flair: Against the backdrop of the Manhattan Bridge and the Hudson River, the bride and groom could have stepped off of a boat from the Old World (he's Italian, she's Dutch, after all) to make their fortunes in 1920's New York City. It was a magical morning, with passersby shouting good wishes and giving wonderful (and funny!) marriage advice, which is one of the wonderful upsides of a Brooklyn elopement (or any elopement!).
After their sunrise elopement on the Brooklyn Bridge and nearby pretty spots (there was an EPIC mural wall with tons of color, too!), they grabbed coffees at the Brooklyn Roasting Company before heading home to their apartment in Brooklyn to say hello to their cute rescue pup Bambino who was happy to provide all of the kisses and love that a newlywed couple could hope for. The incredible wood wall art in their home is an insanely beautiful piece by Aleksandra Zee.
& that's it! Enjoy this beautiful & intimate Brooklyn elopement: A perfect morning on the bridge for the perfect couple. xx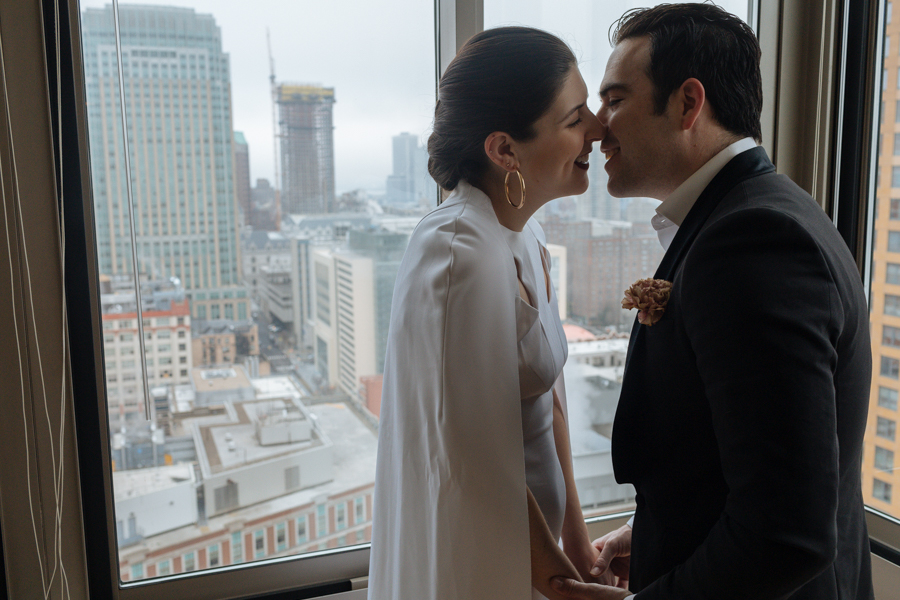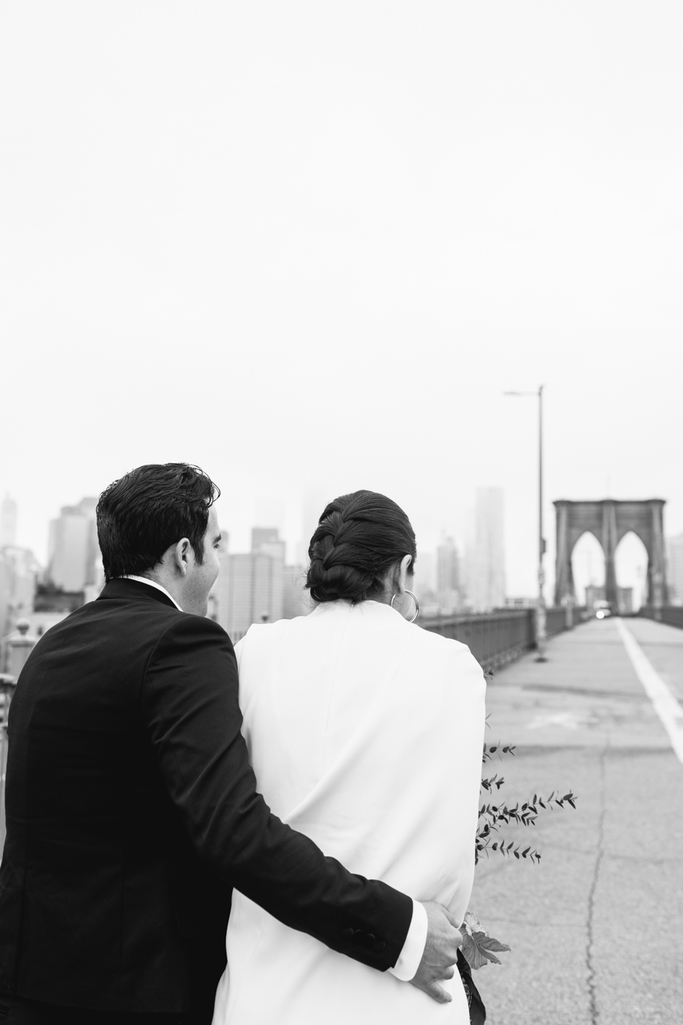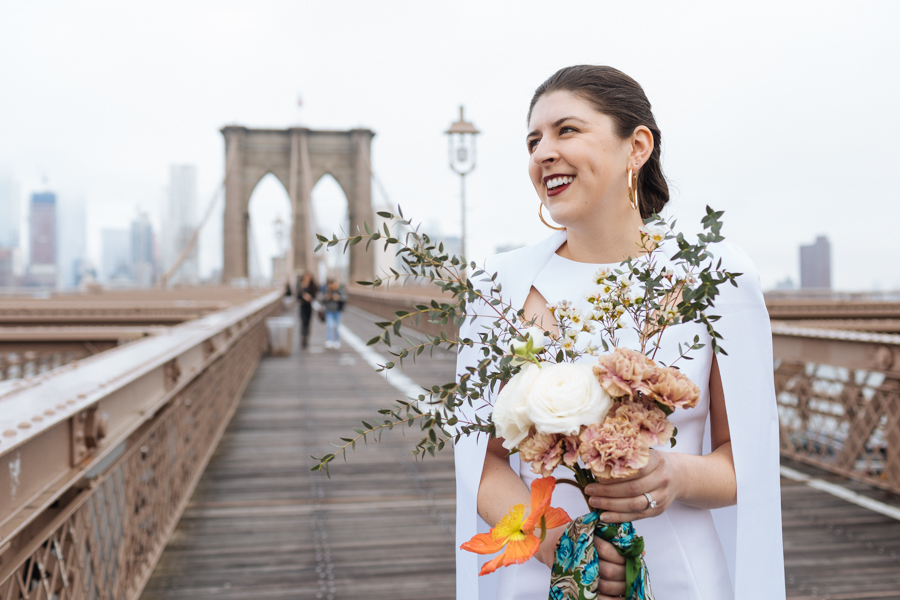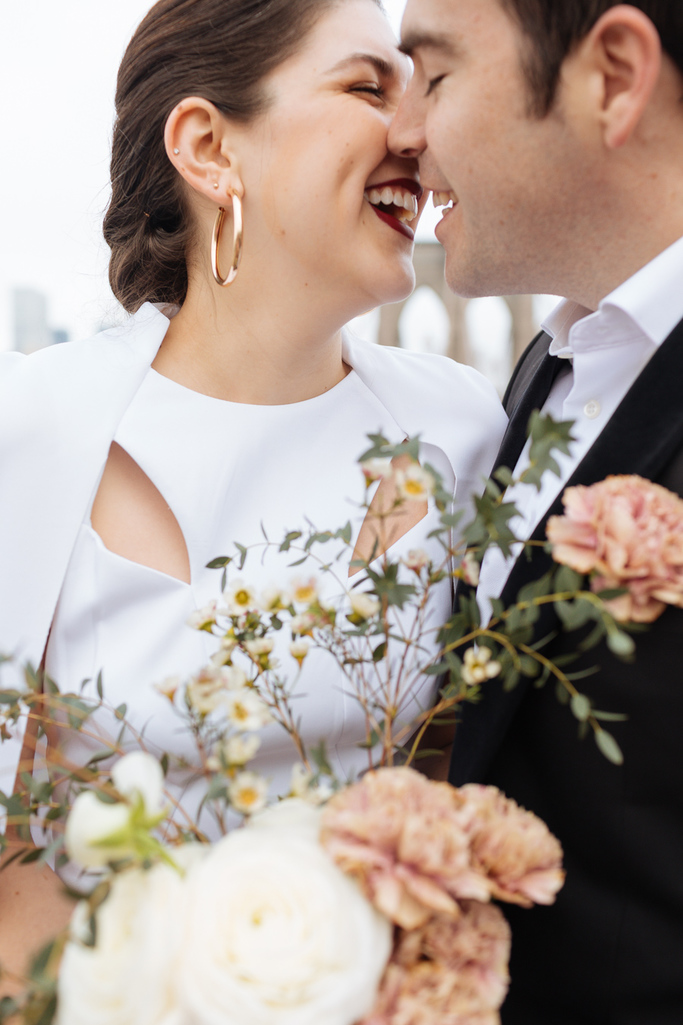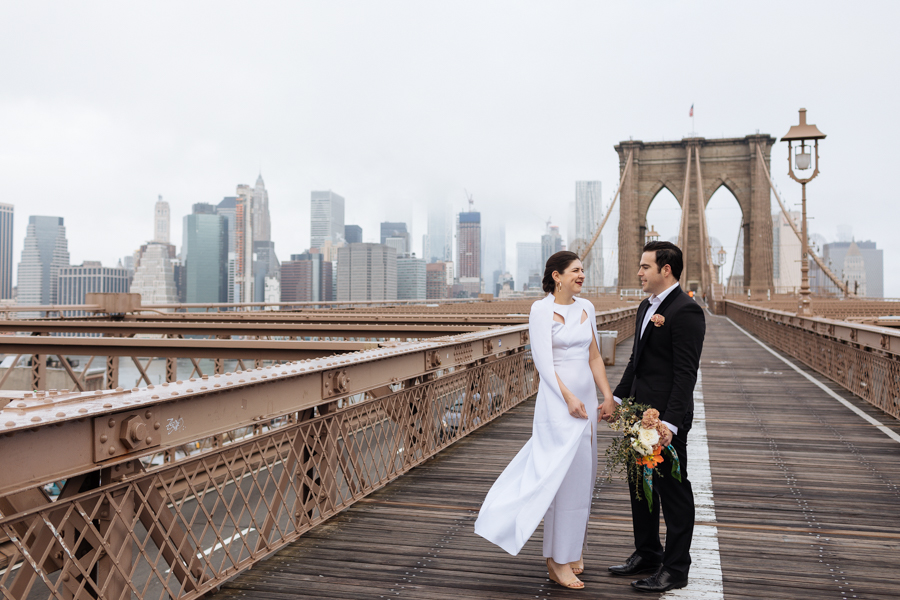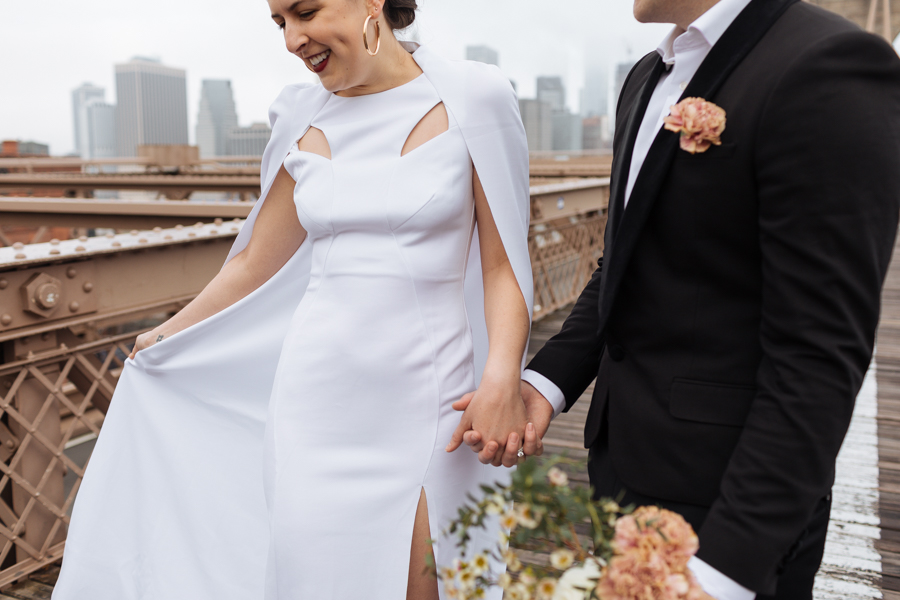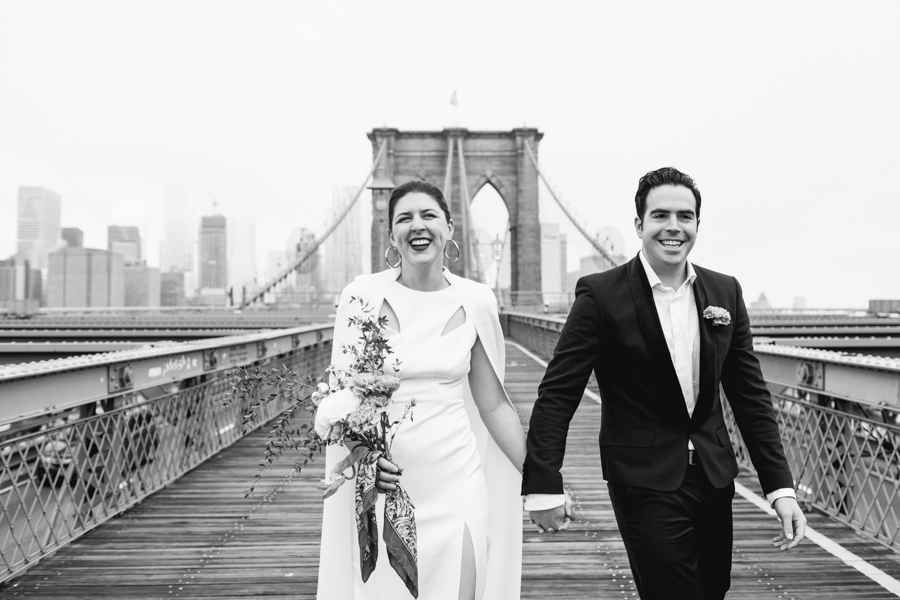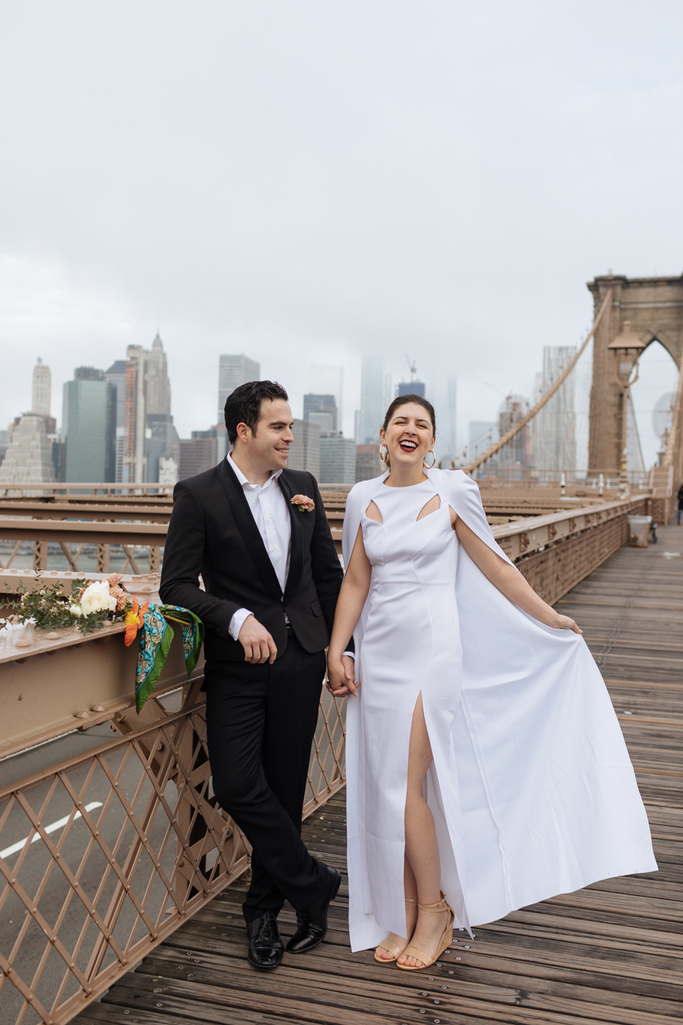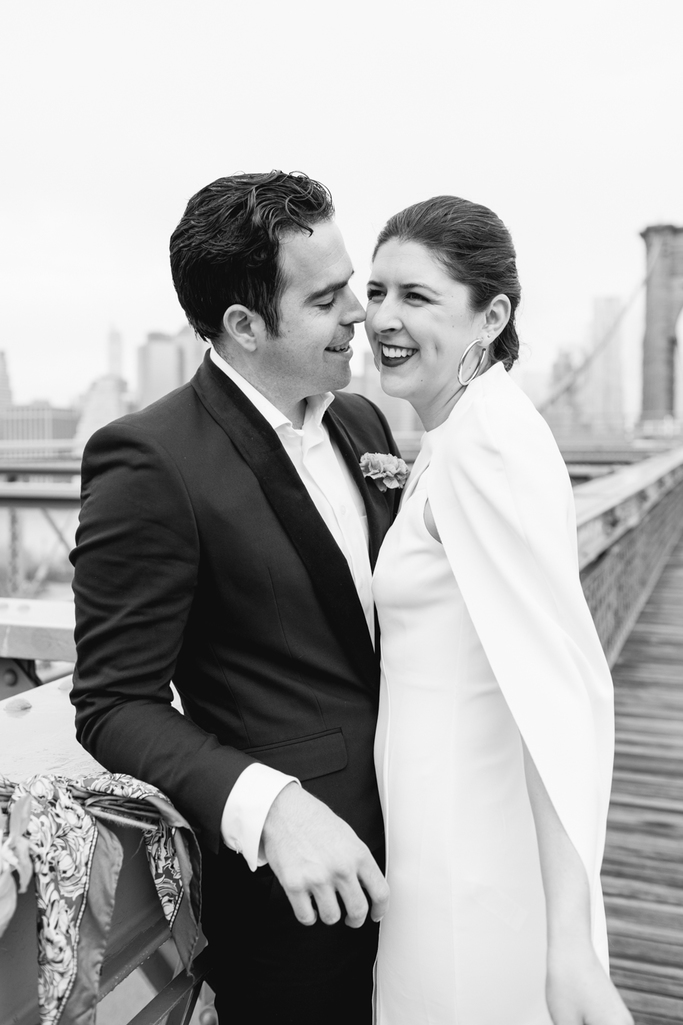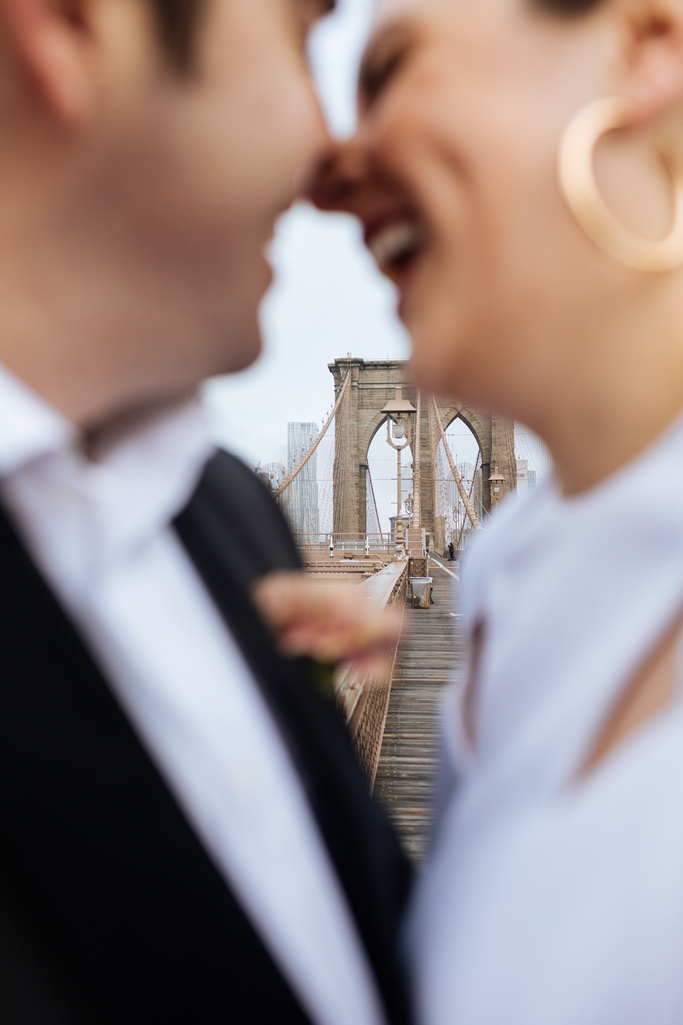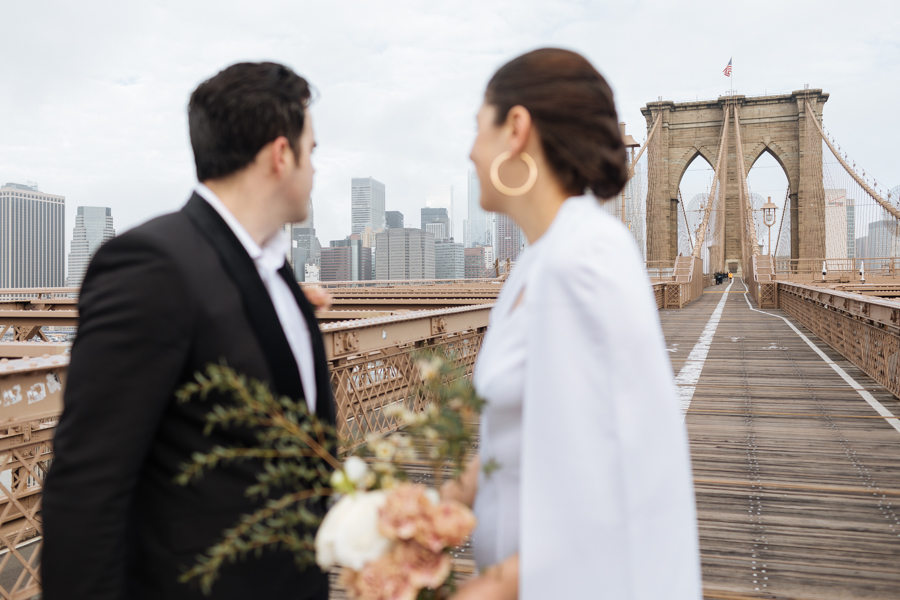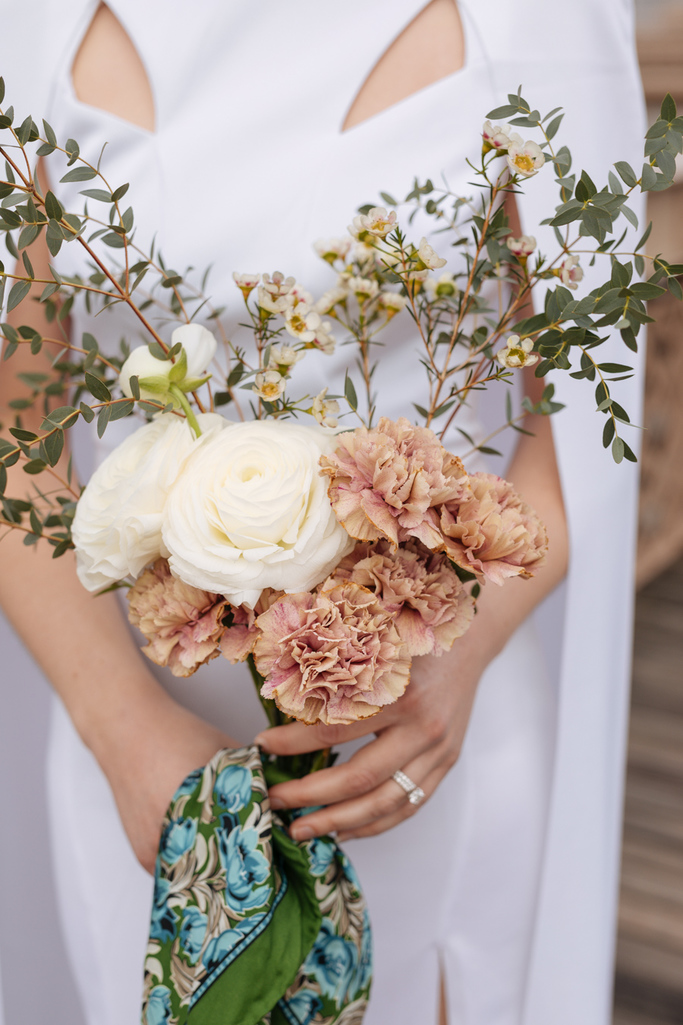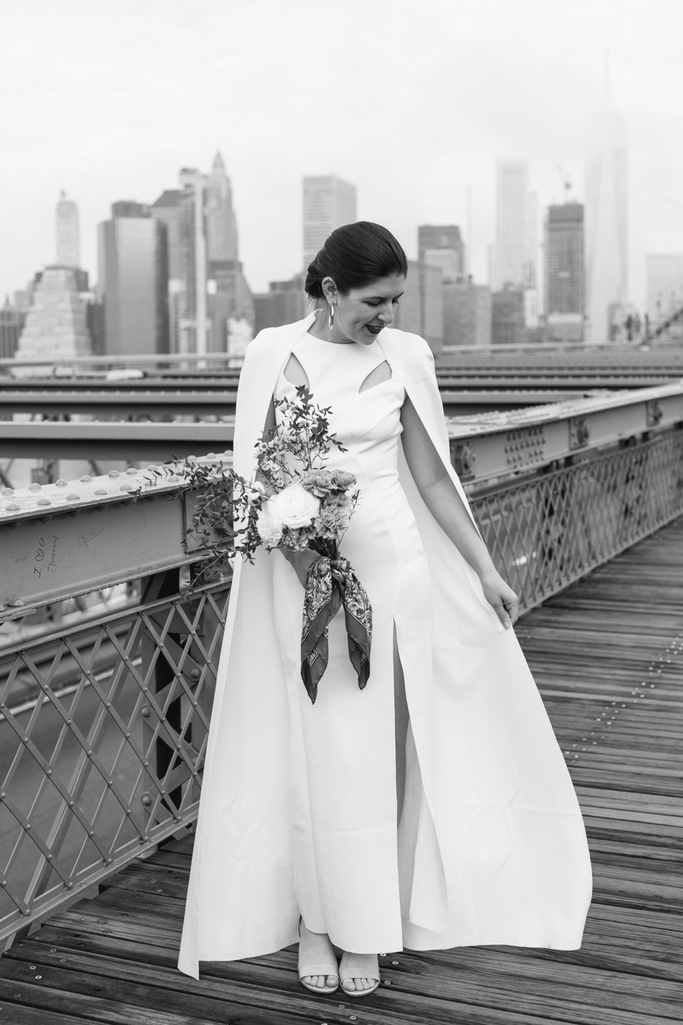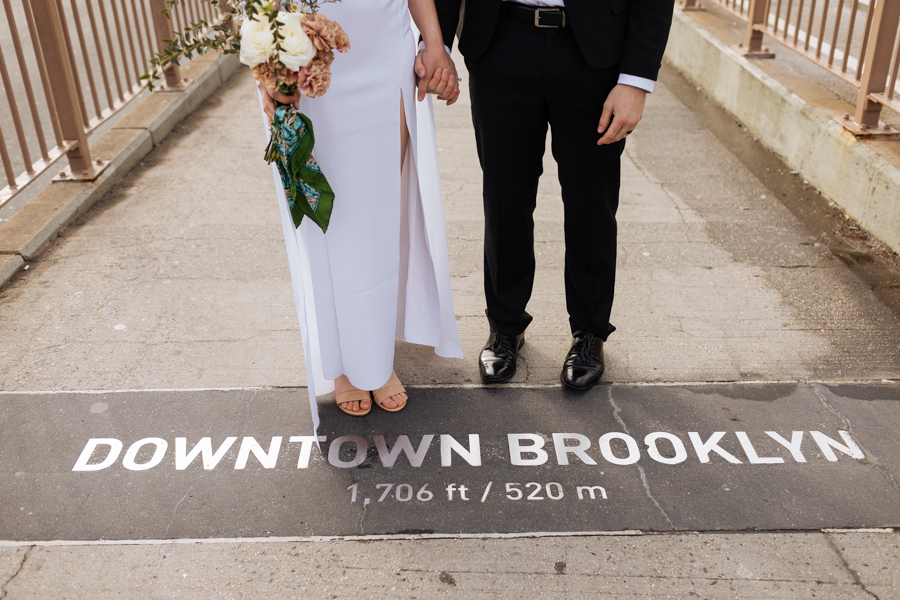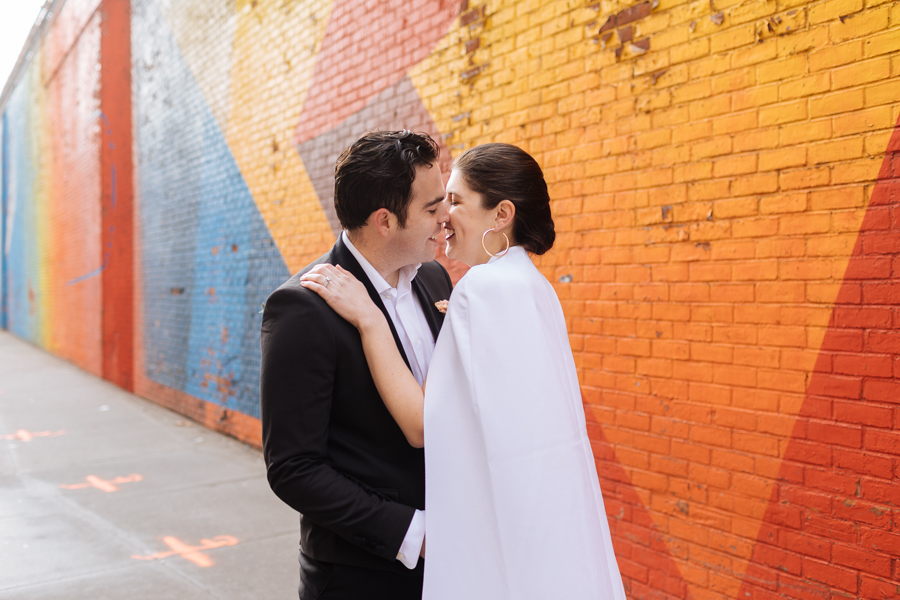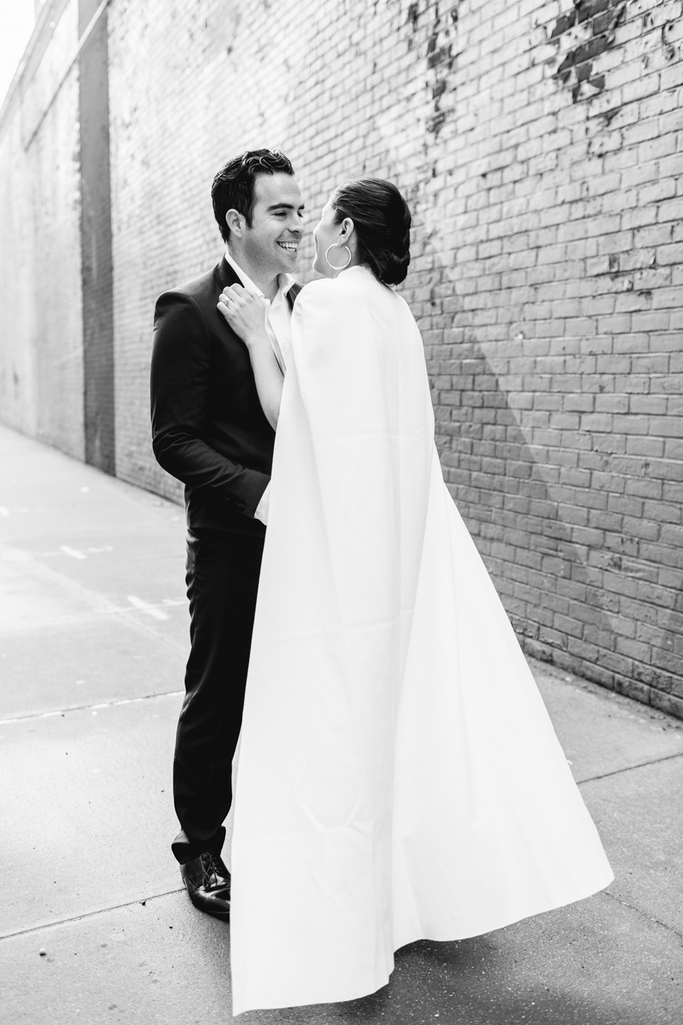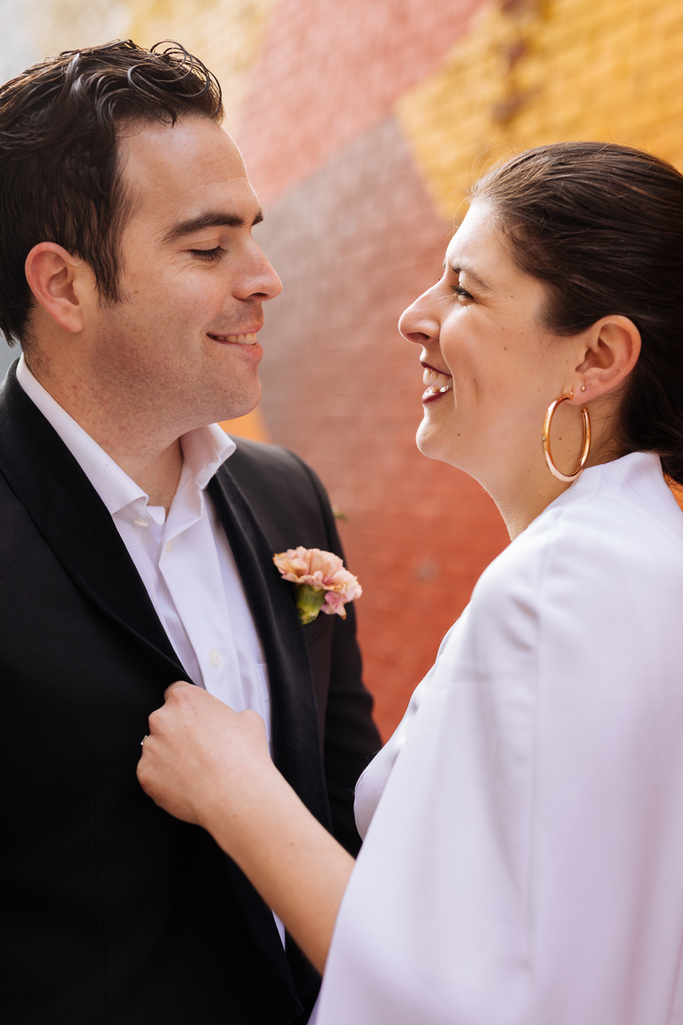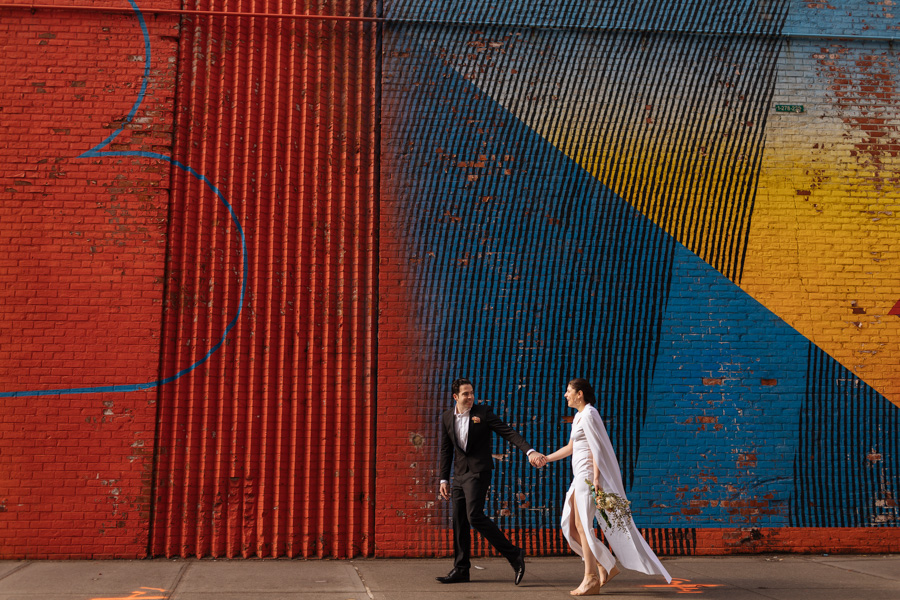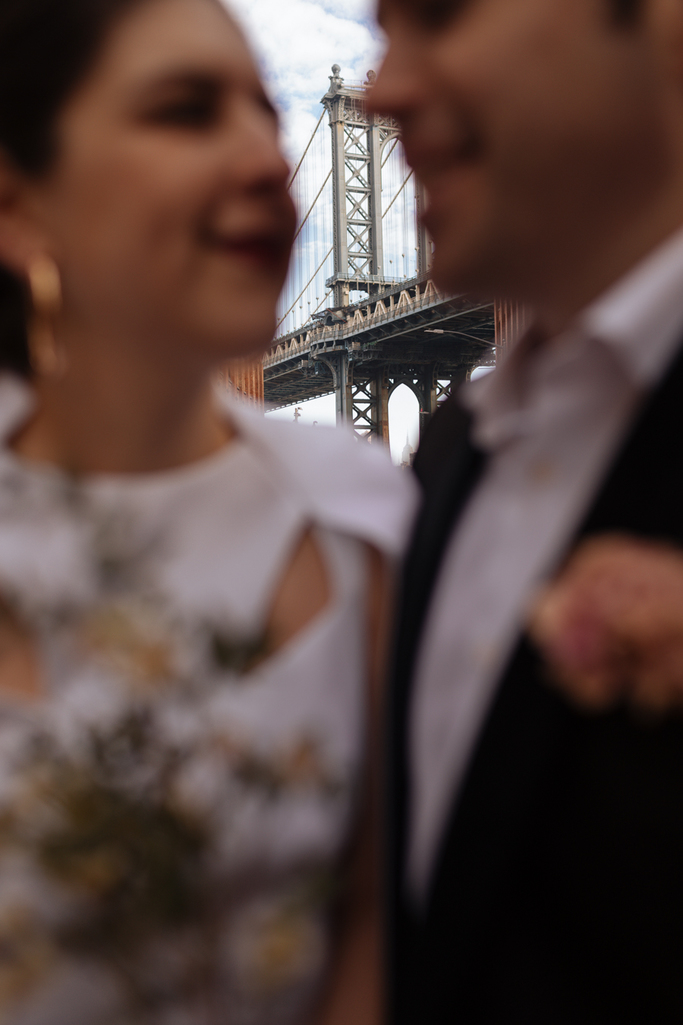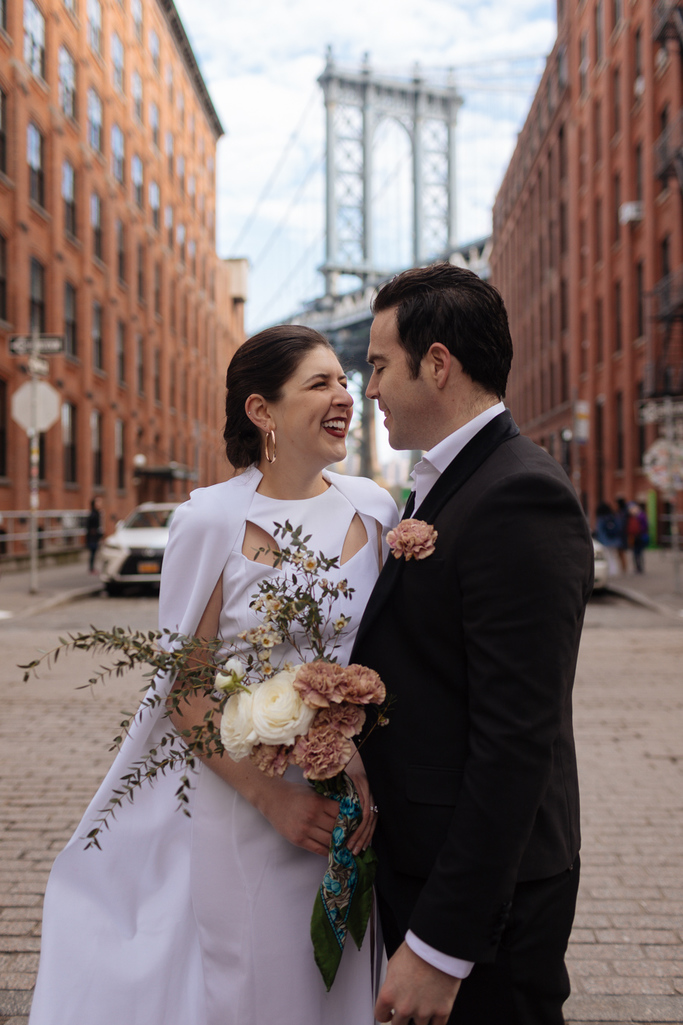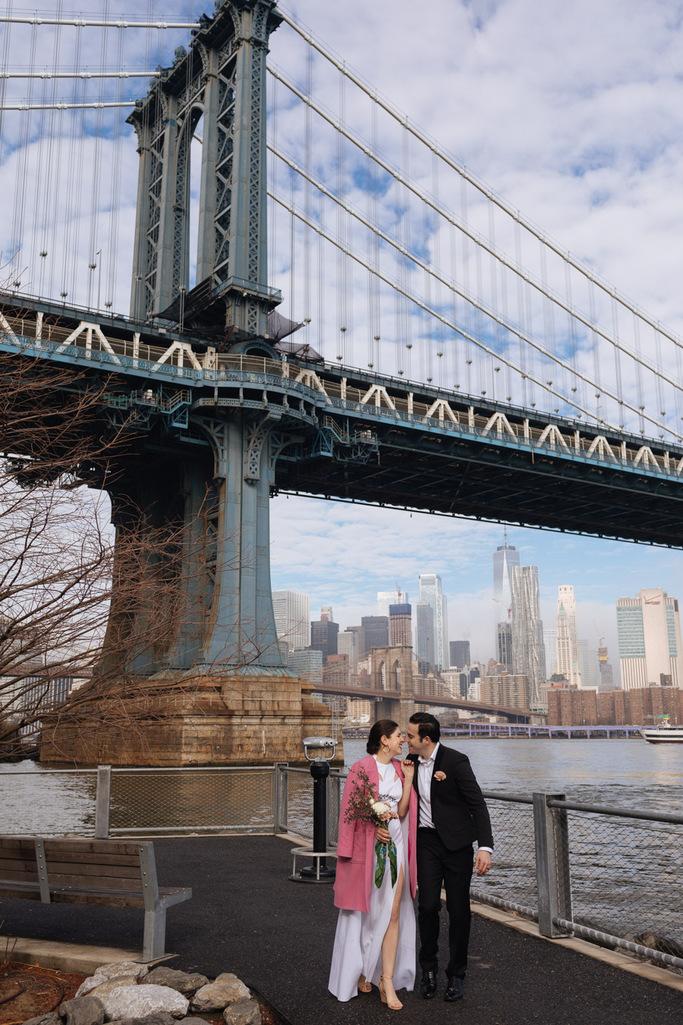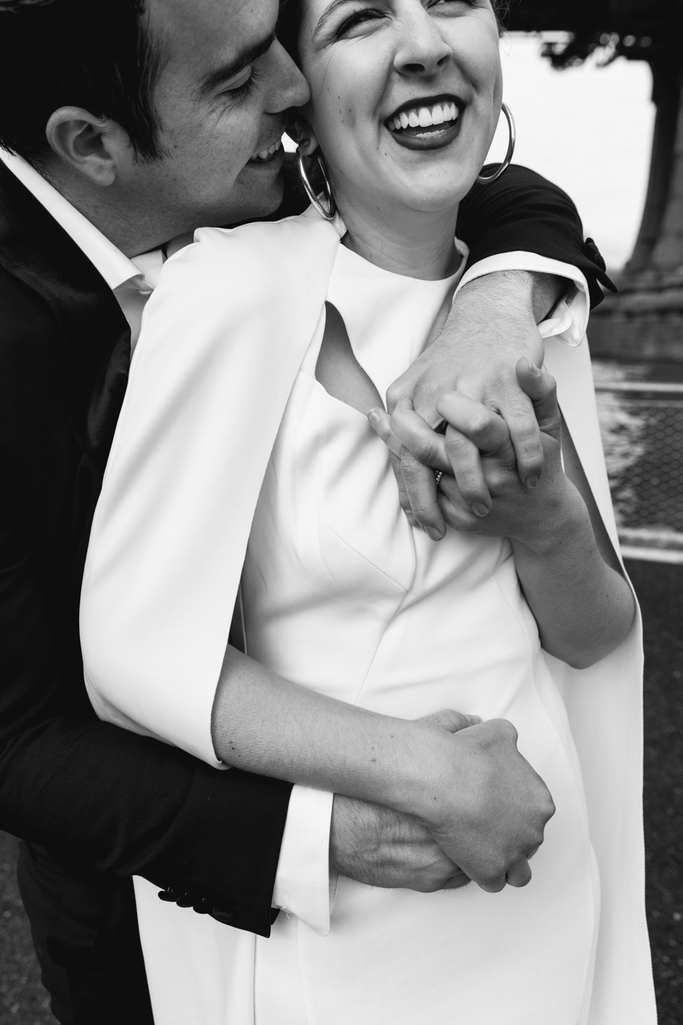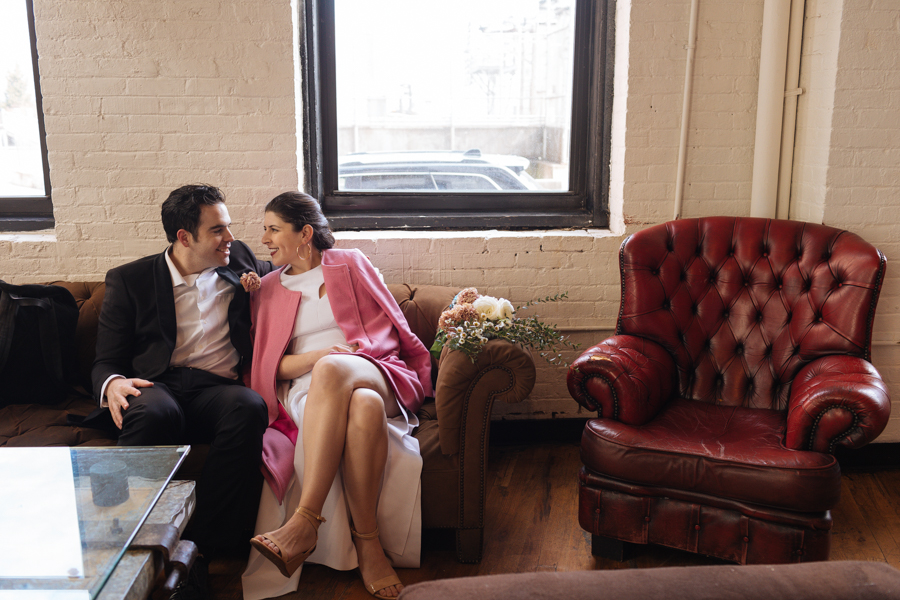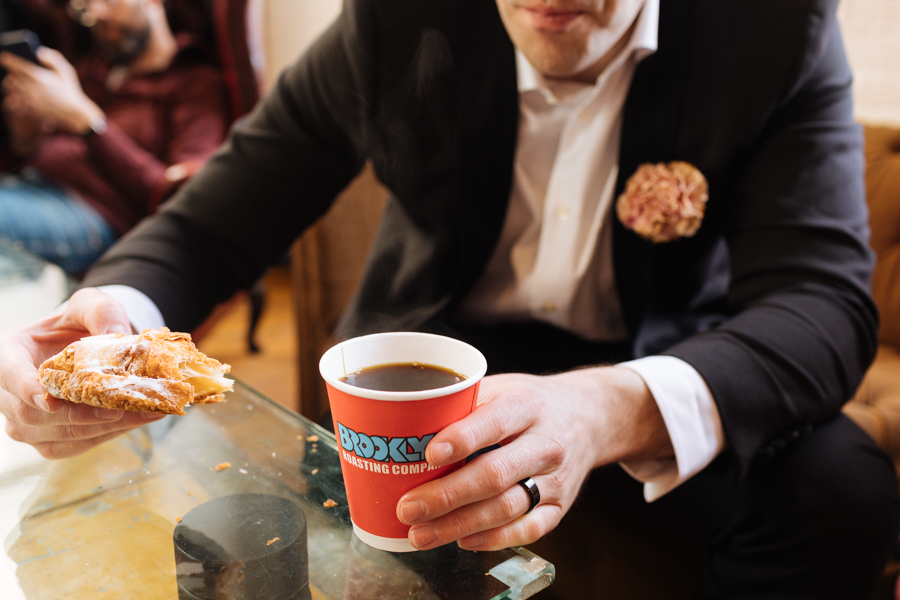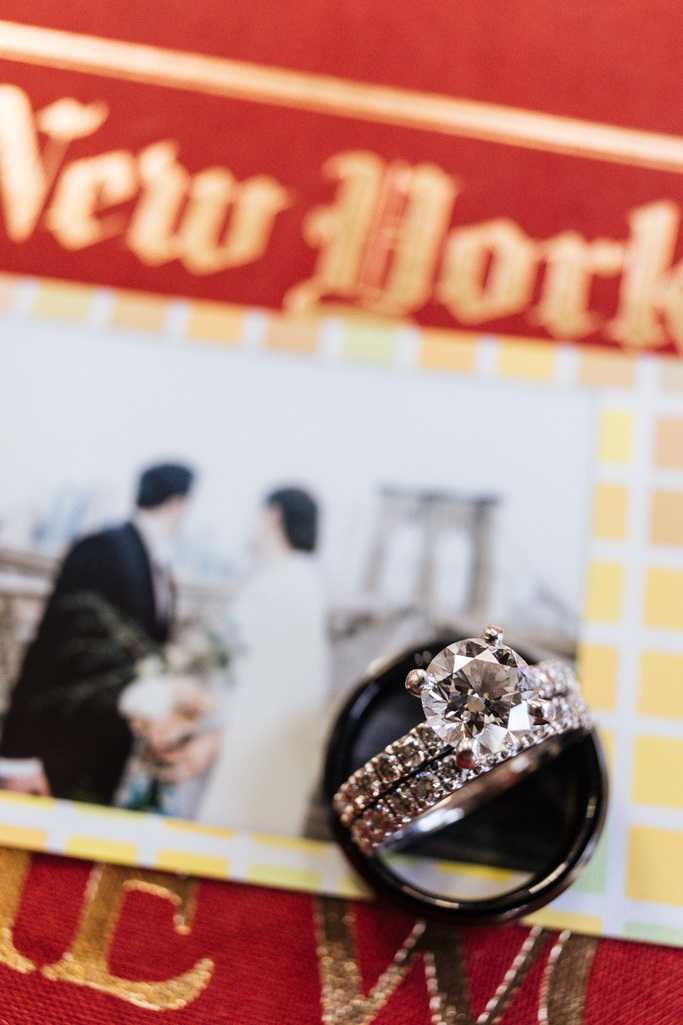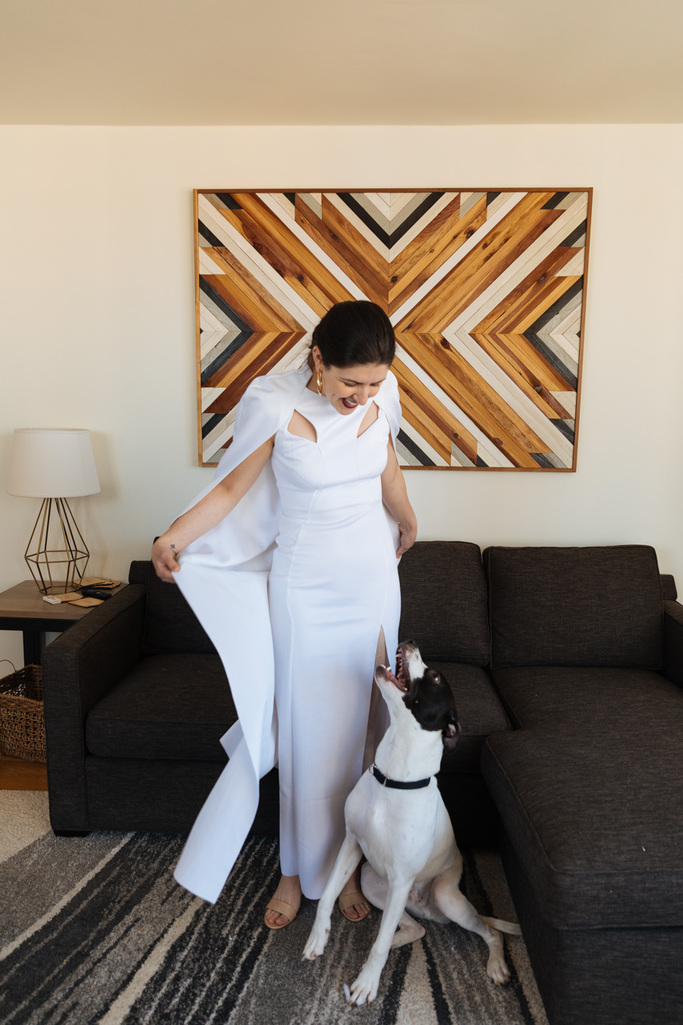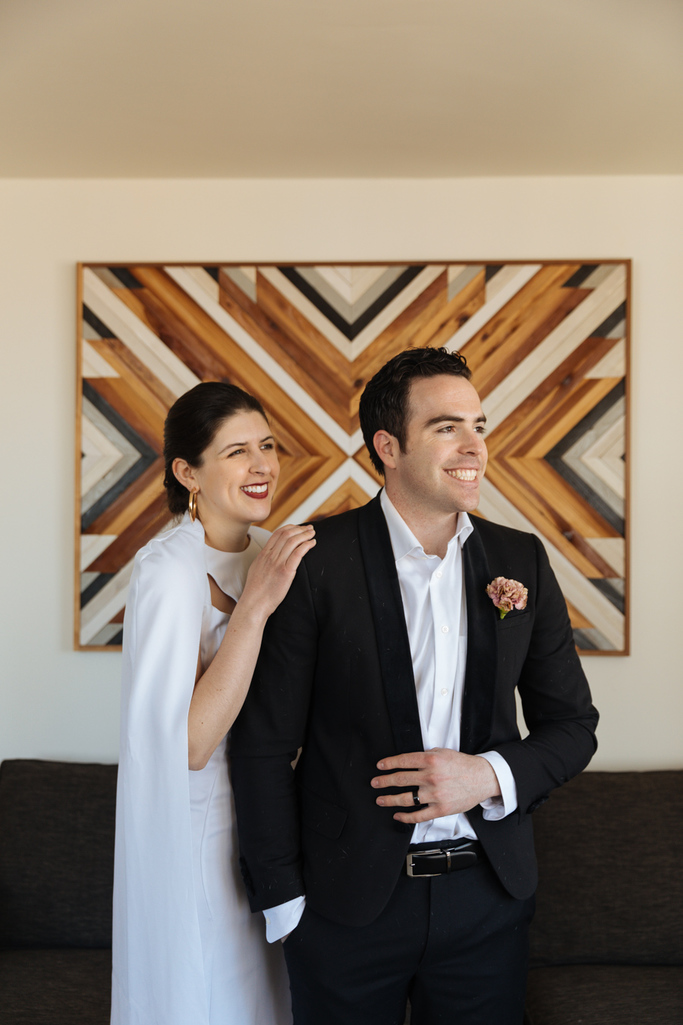 Browse more of my wedding photography work here: Elopement Portfolio | Redwoods Elopement | East Village Elopement | Paris Elopement
Make Up: The Bride | Hair: Me! | Bouquet: Me, with flowers from Stems | Coffee: Brooklyn Roasting Company | Bridge: Brooklyn | Wood Art: Aleksandra Zee