It was an absolute pleasure to join P & N just a couple of their closest friends and family for an intimate Christmas wedding at San Francisco City Hall this week. They got married this December, when the holidays are in full swing at San Francisco's City Hall. The big and beautifully decorated Christmas tree was a lovely backdrop for their vows and their photos and it was so much fun to explore with them in this stunning building.
This is the view that greeted me when I walked in the door. What a sight! Such a beautiful look for a Christmas wedding at San Francisco City Hall!

Here they are getting the official things taken care of before the ceremony.

Sweet looks as they wait for their number to be called. It's always such fun here, everybody waiting in excitement and happiness. 
The whole crew.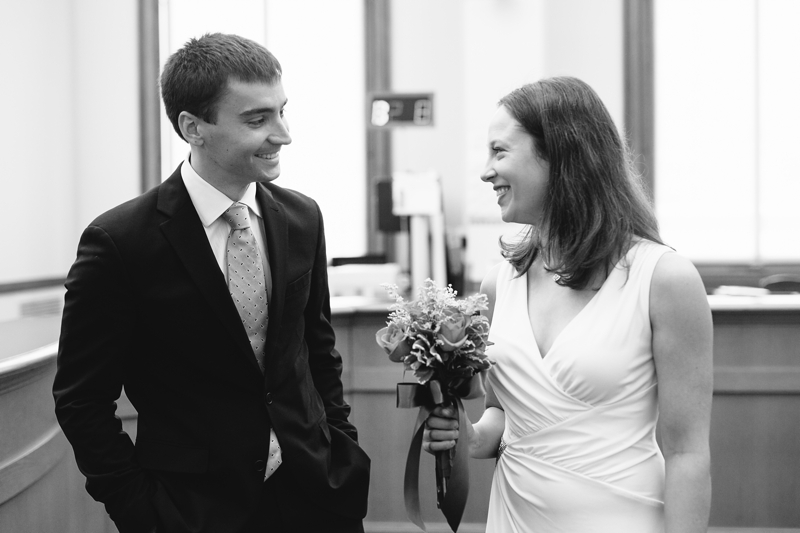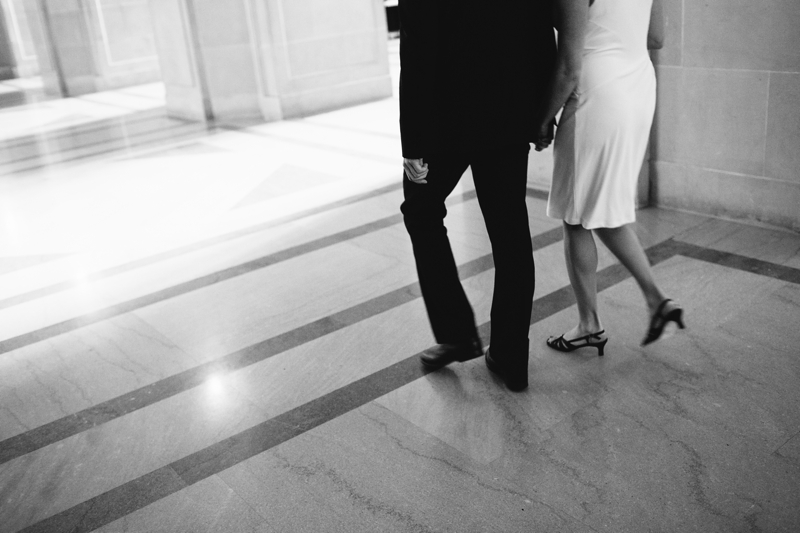 Up the stairs towards their vows! 
The tree looks incredible, covered in thousands of paper cranes (10,000?). It was a beautiful touch!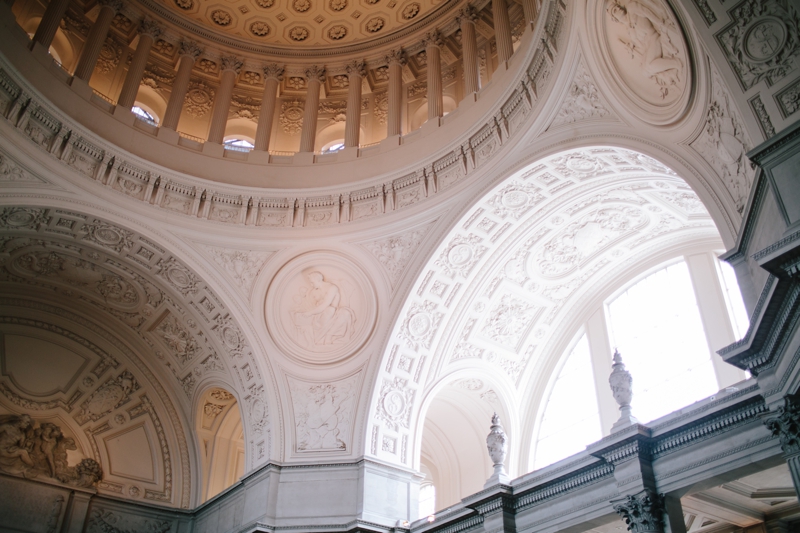 What a dreamy backdrop for a wedding ceremony!
It's official! Sealed with a kiss!
I love these.
We headed upstairs for a few family portraits. It's gorgeous light up here, plus I love the beautiful stone backdrops.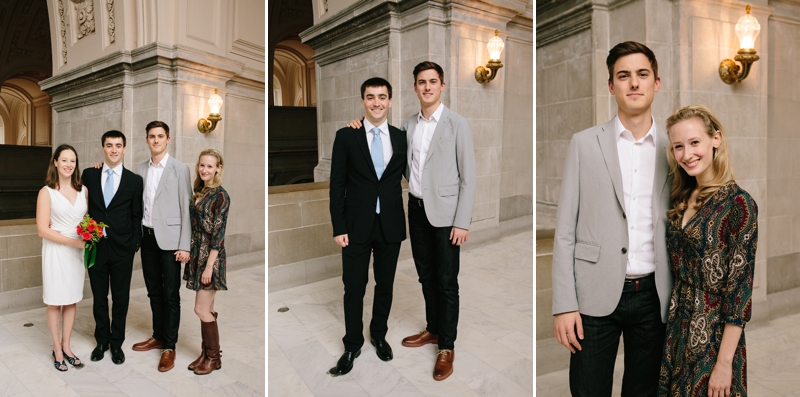 And then I stole the newlyweds for a few photos by themselves. I love the magic of these images, with the massive arches over them and the sunlight streaming through the windows.

Perfect.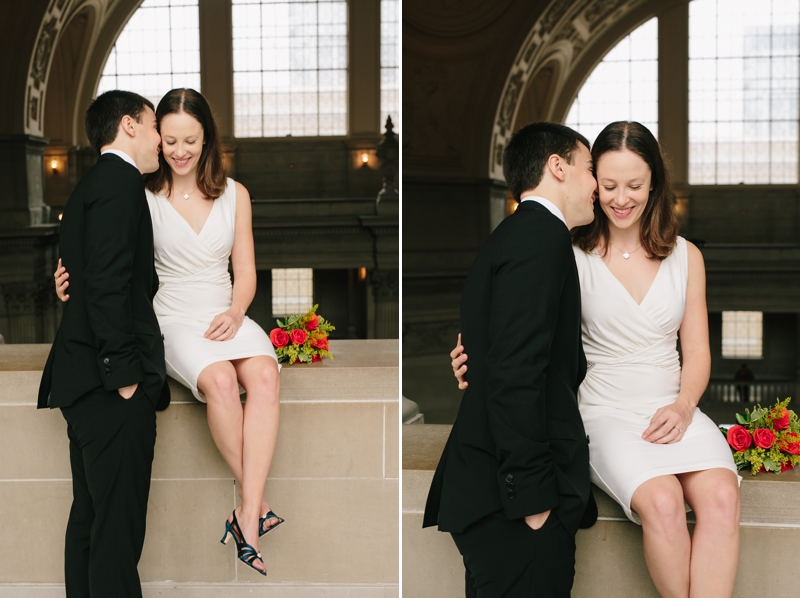 These dramatic portraits might be a few of my favorites.
Doesn't Natasha look stunning?!
Pretty blooms.
And a handsome groom!
After the sunlight shots, we snuck down the secret staircases. I love these marble steps and it was a sweet place to sneak a few kisses. 
These dreamy windows don't hurt a bit, do they?! I love the pretty details.

Natasha's lovely ring. Gorgeous!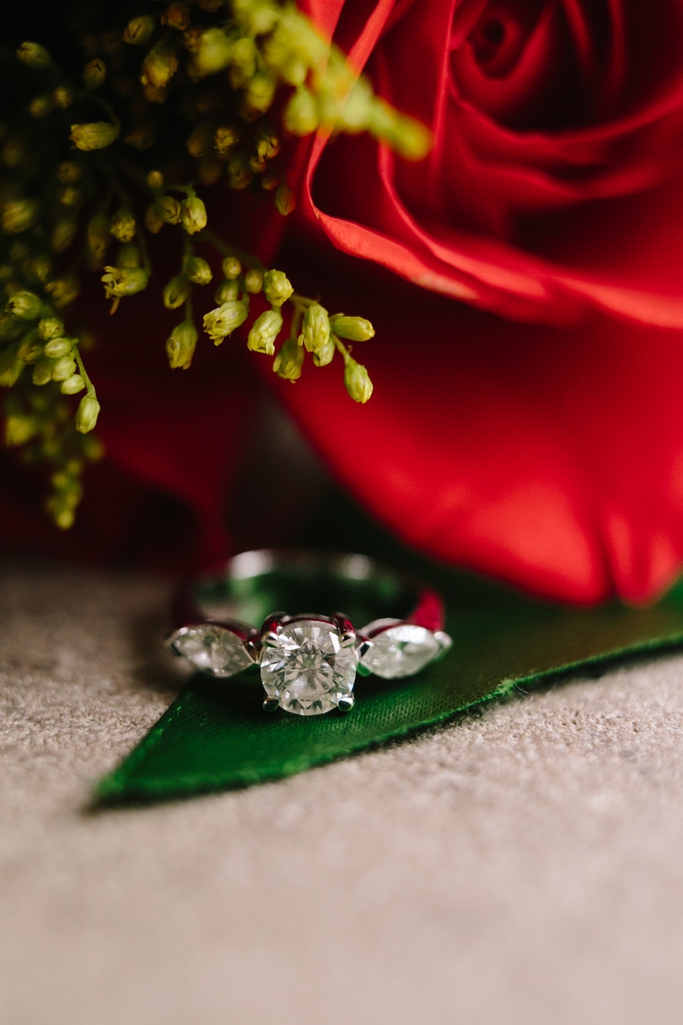 And then we snuck back for a few lovely portraits with the full arch and the whole Christmas tree. Dramatic and beautiful!
Can you believe we managed to get the whole grand staircase to ourselves?! Incredibly.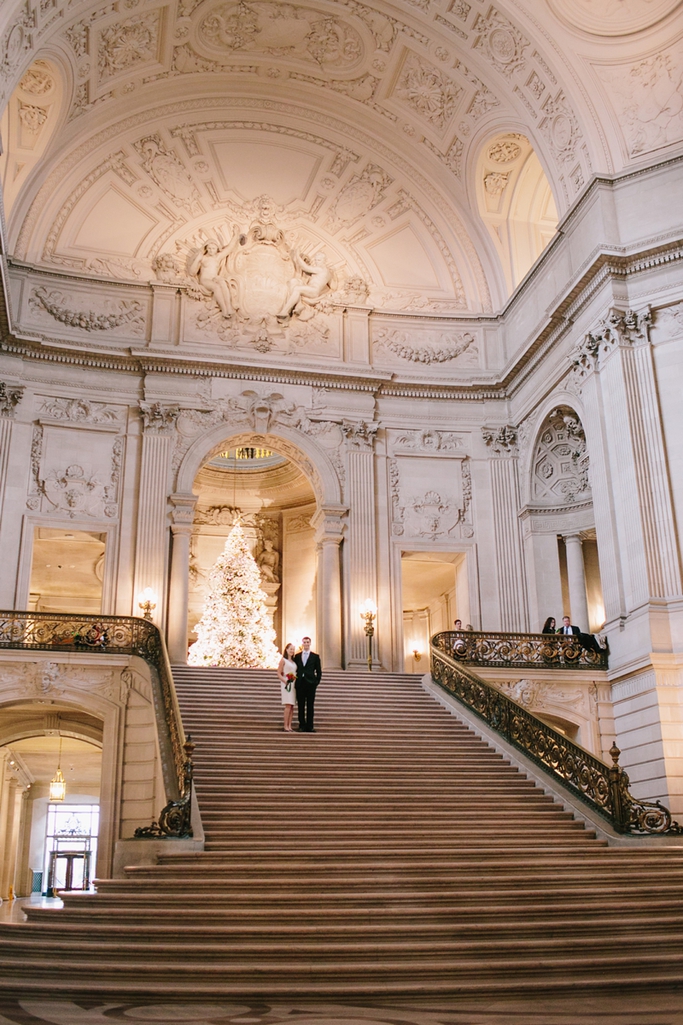 N & P, thank you again for having me along to celebrate and document your wedding day! It was a pleasure to photograph you two. <3
For more San Francisco City Hall weddings, see HERE.