Christine and Travis' Corona Heights Park Proposal is the cutest thing ever. I was hidden away in plain sight as "just another tourist checking out the sunset" and Christine and Travis were heading up to the park overlook for a pretty view in one of the first places they spent time together on their first date. Travis said some sweet things and got down on one knee and with some tears and lots of kisses (and one dang pretty diamond), they sealed the deal and decided to spend the rest of their lives together enjoying the view and watching the sunset. I love these images, I love the surprise proposal, and I love that I got to capture their engagement JOY right after it happened. XX
The walked up the hill together, took a minute to look out at the view, and then Travis got down on one knee! The entire view of San Francisco was laid out behind them and the rocks set everything off with their deep orange. So pretty!
I love these looks of great happiness, joy, and surprise. Christine said she got an inkling of what might be happening in the moment, but it was still a surprise overall. She was so excited and happy; how could you not be when you say yes to spending the rest of your life with your best friend? :)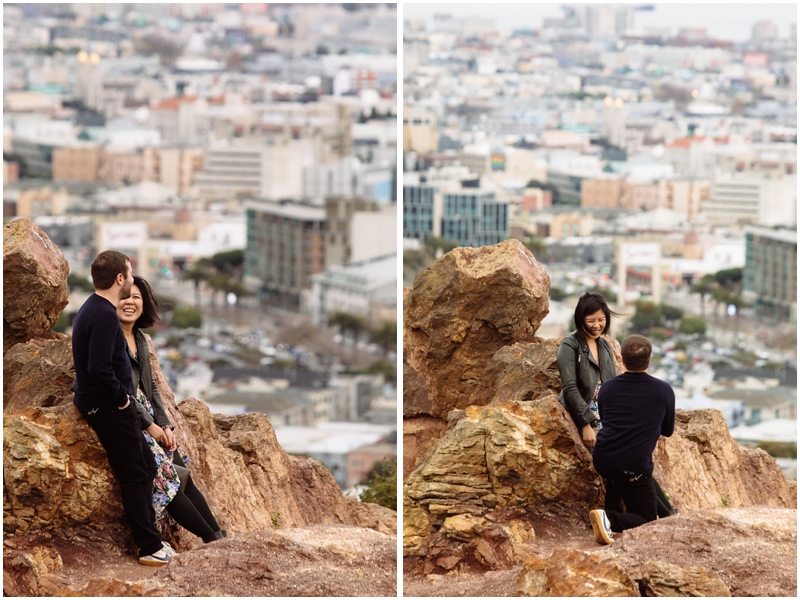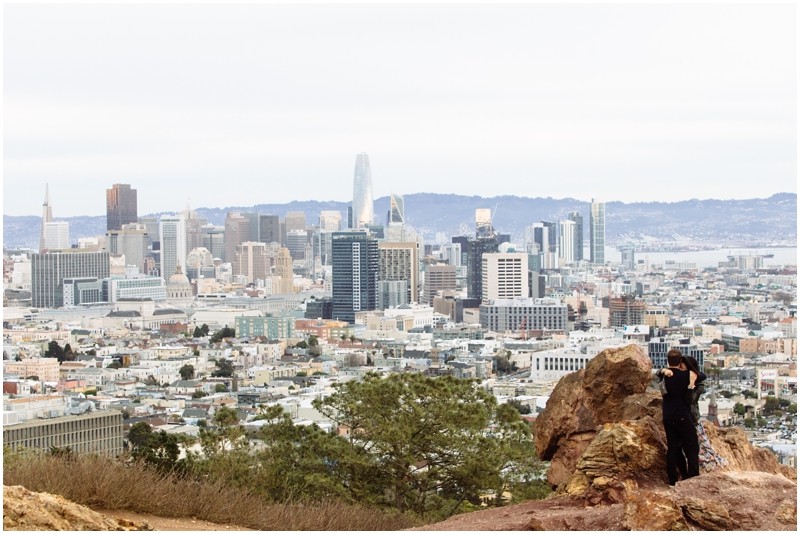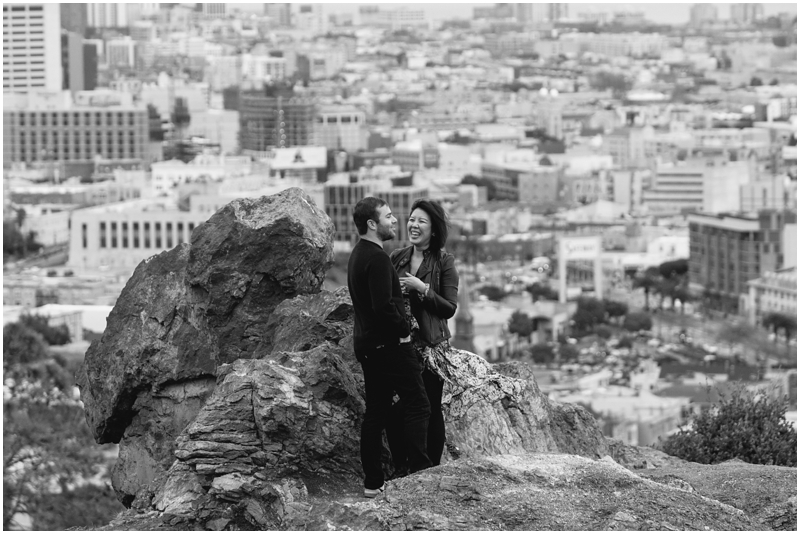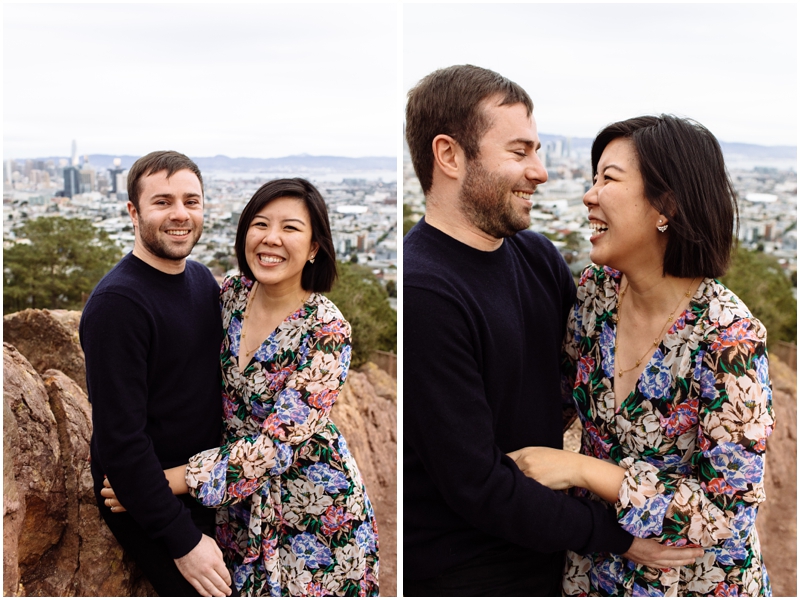 I love her dress, too. So cute with the flowers, sleeves, and flow. The perfect outfit for a Corona Heights park proposal and she didn't even know it was coming!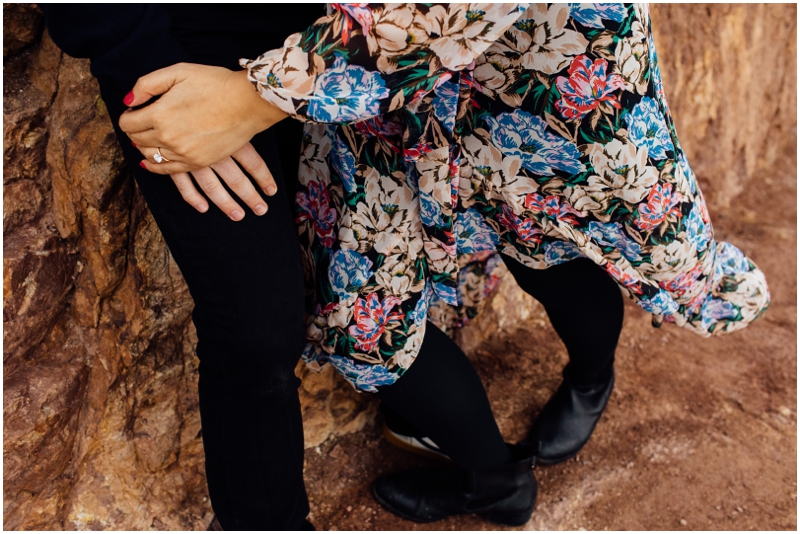 I loveeee these photos that I captured of her ring against her dress! That patter and print, with that perfect pretty diamond: It's the loveliest combo. It's all about the love and excitement of the proposal and spending the day with your human, but it's also fun to have a few photos of you ring and your new diamond to send to family and friends as well! I like to capture everything and give you plenty of photos to share it all with!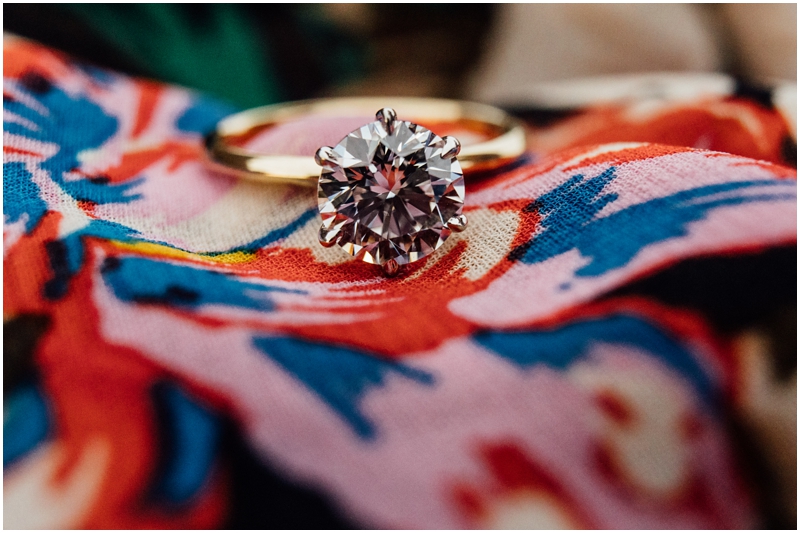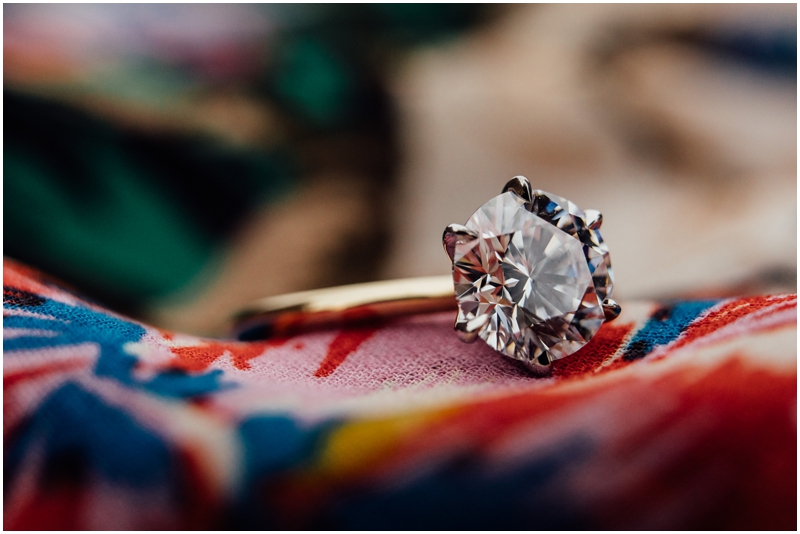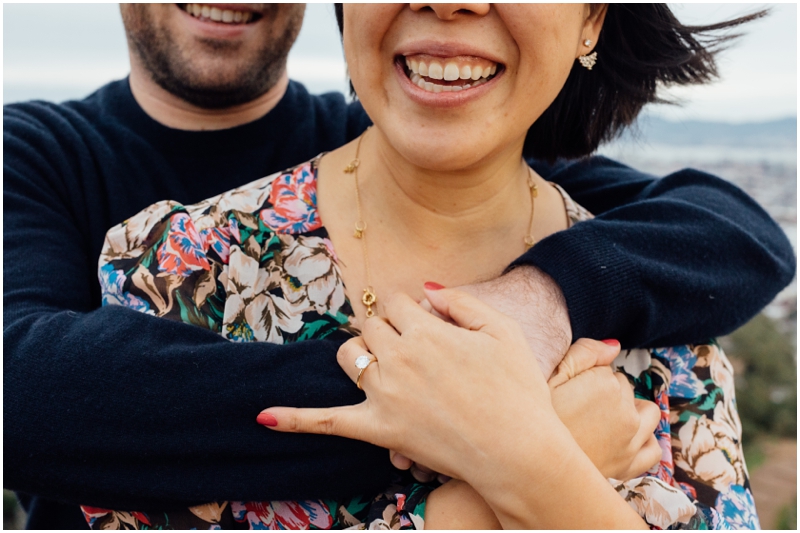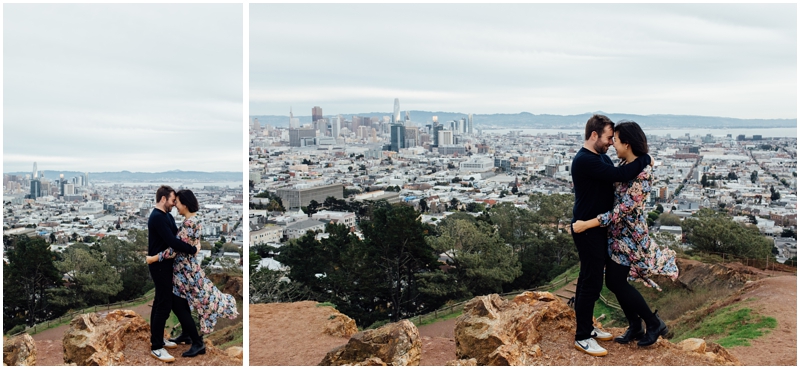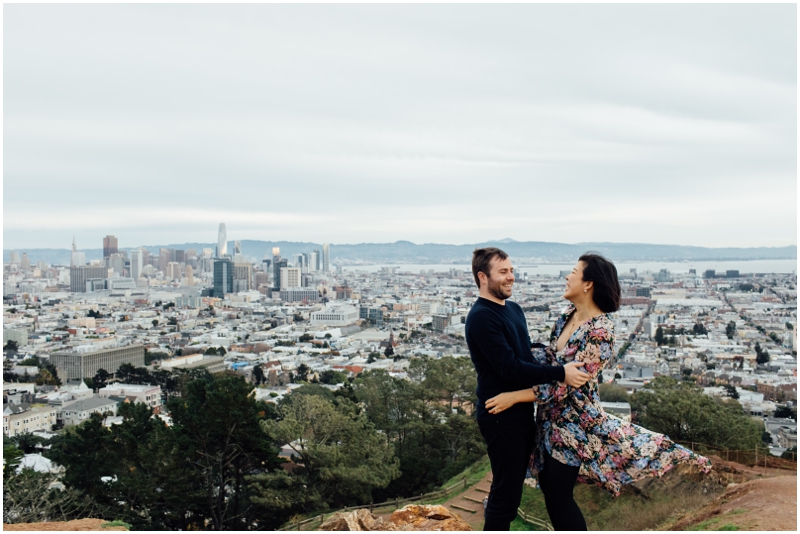 These are some of my absolute favorite photos from the day. The cutest two!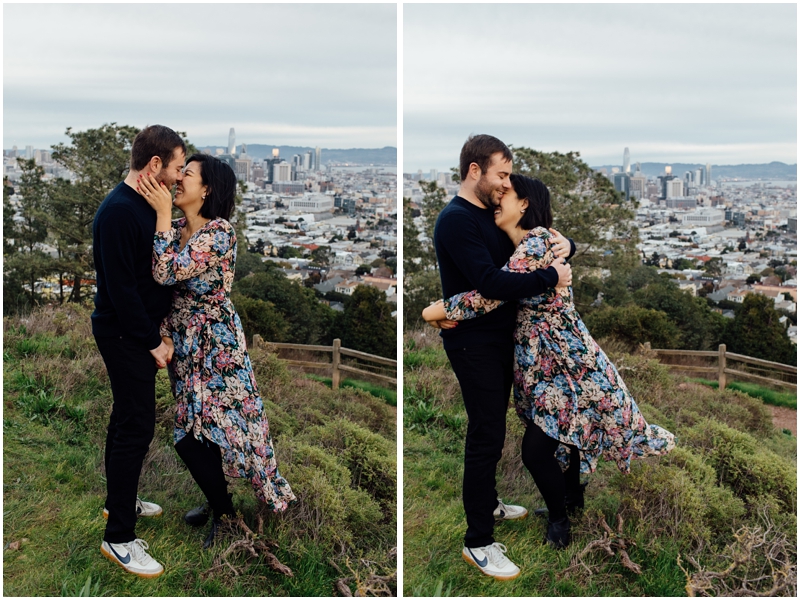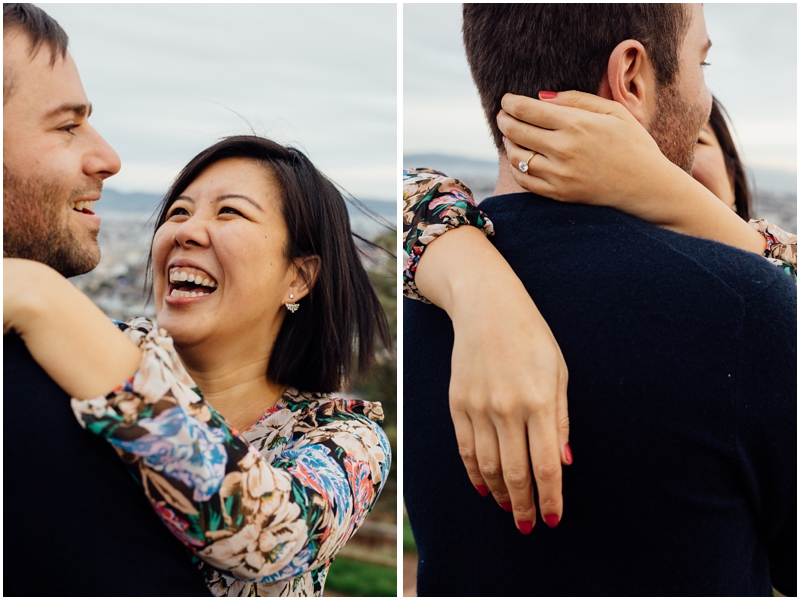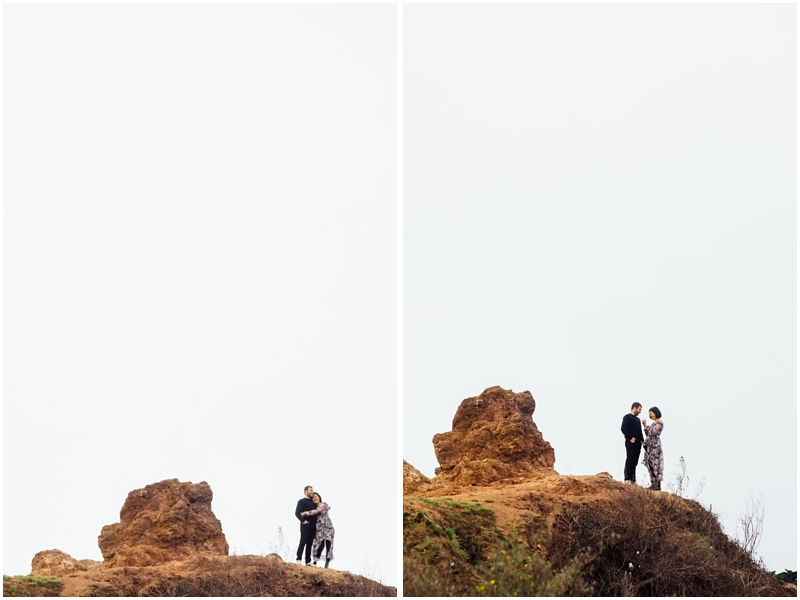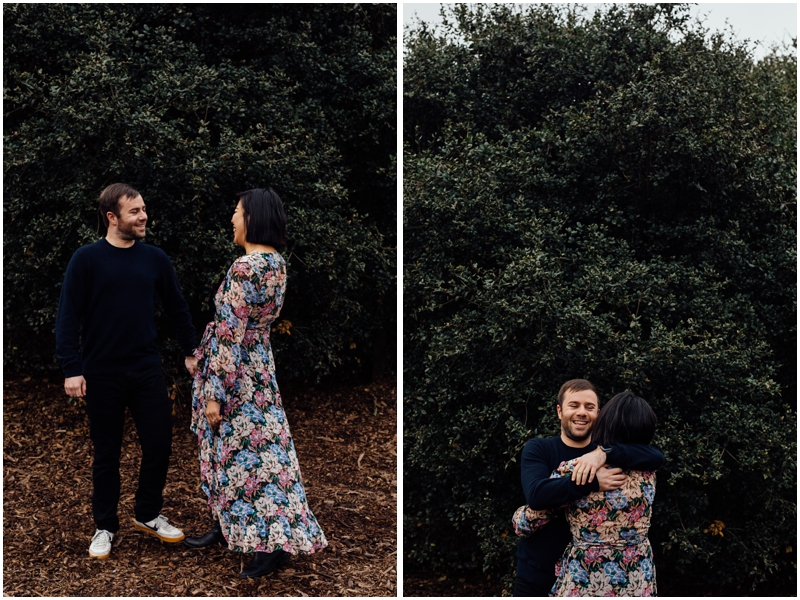 Location: Corona Heights Park
You can browse more engagement photos from San Francisco proposal photographer Simone Anne (that's me!) right here.