Filoli Engagement Photos
I am so excited to share these Filoli engagement photos with you today! This session was so much fun. I loved spending the afternoon with C and M and getting to explore this garden (it was my first visit) was a total treat. We had a suuuper hot late spring, early summer day, but we loved exploring such pretty light in the gardens.
p.s. Thinking about your own engagement photos? Click through here to read my recommendations for the 25+ best engagement photo locations in California!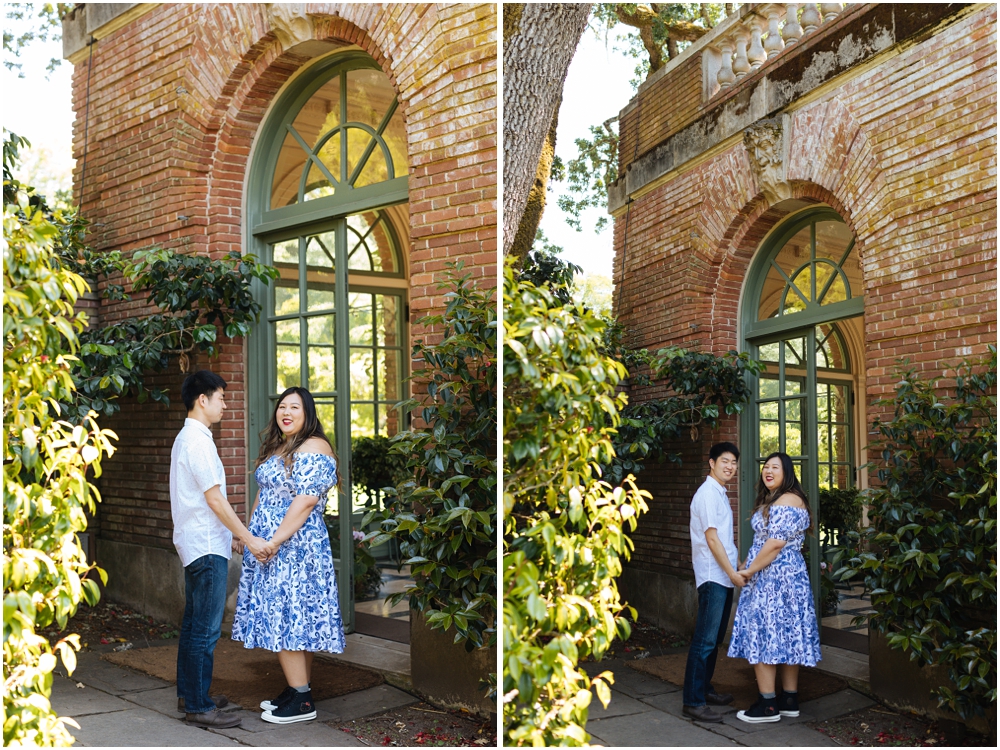 I really loved C's outfit: Adorable spring dress with movement and a colorful and classy design paired with the damn cutest little Hello Kitty sneakers. I loved seeing her pair two styles together for the perfect outfit: It was very cute and very her and I loved every bit of it.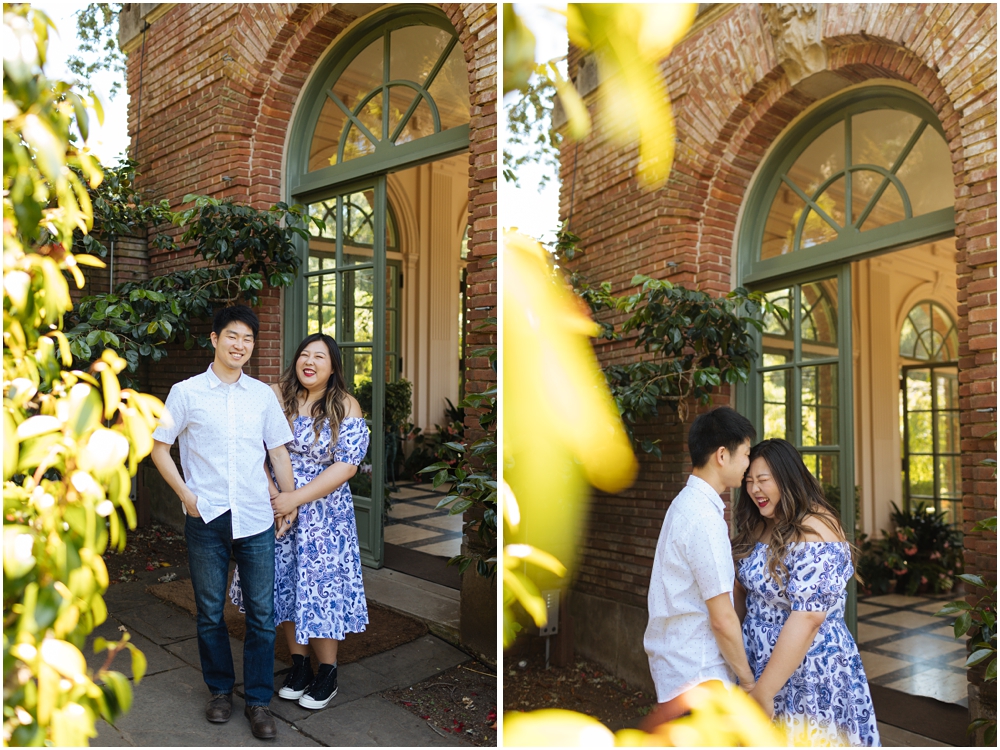 The gardens are so lovely: Lots of spring and summer roses, tons of greenery, the aisles of stunning hedges that make you feel like you're in a garden in Tuscany, and lots of sweet arches and cute out of the way nooks. I was curious to do an engagement session like this in the middle of the afternoon (you have to go when the garden is open, before 5pm, and in the summer time that means that the light is full bright and not anywhere near sunset). We went as late as we could, but these Filoli engagement photos were absolutely during bright sunshine. It was hot, but it ended up being so magical and one of my favorite sessions: Lots of bright colors, pretty backlight, and cute nooks in the shade to hide away in. So fun!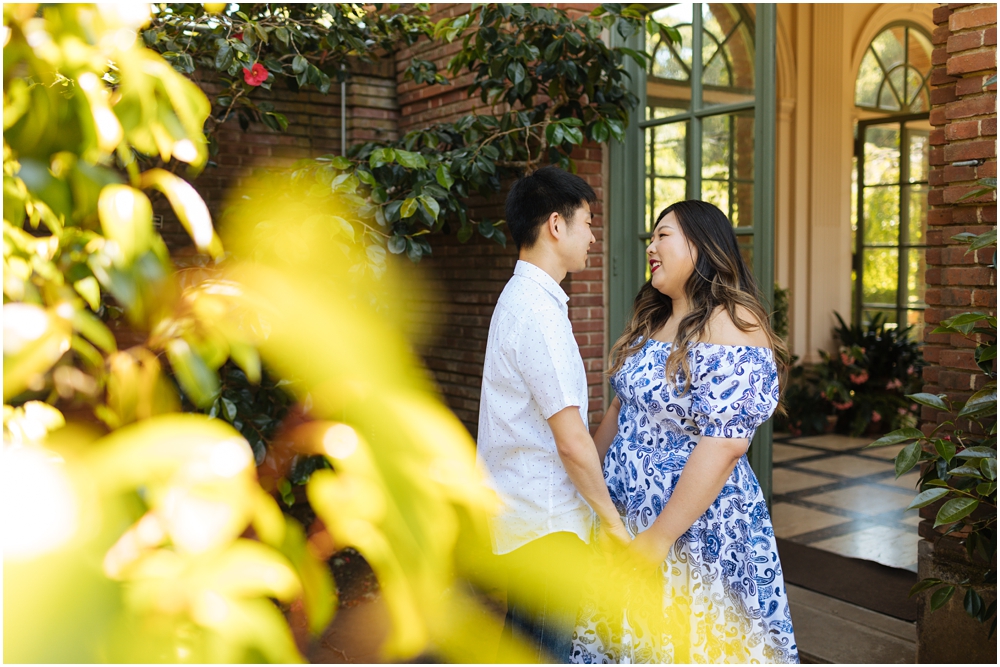 I love these two and I am so excited for their November wedding this year in Big Sur (an intimate affair on the cliffs overlooking the ocean with just their favorite people in attendance)! We are going to have the best time and I just cannot wait!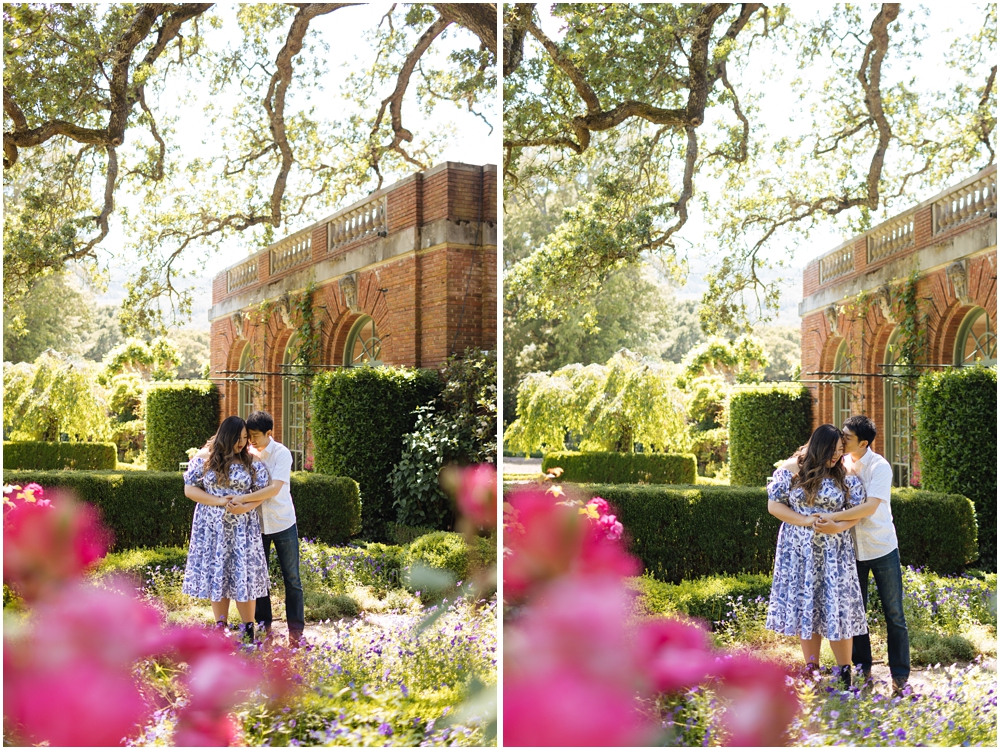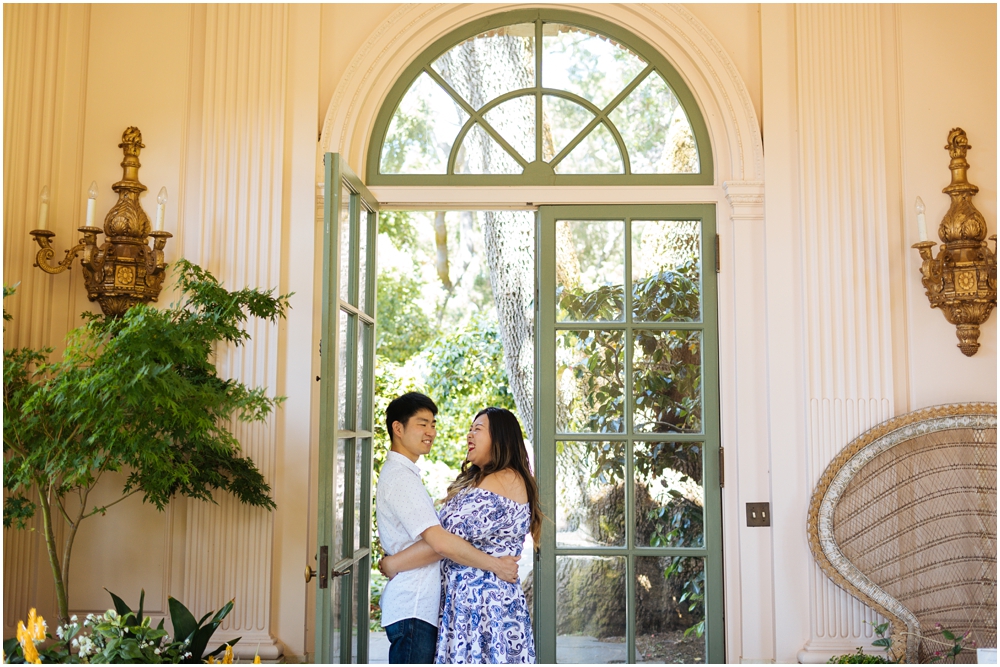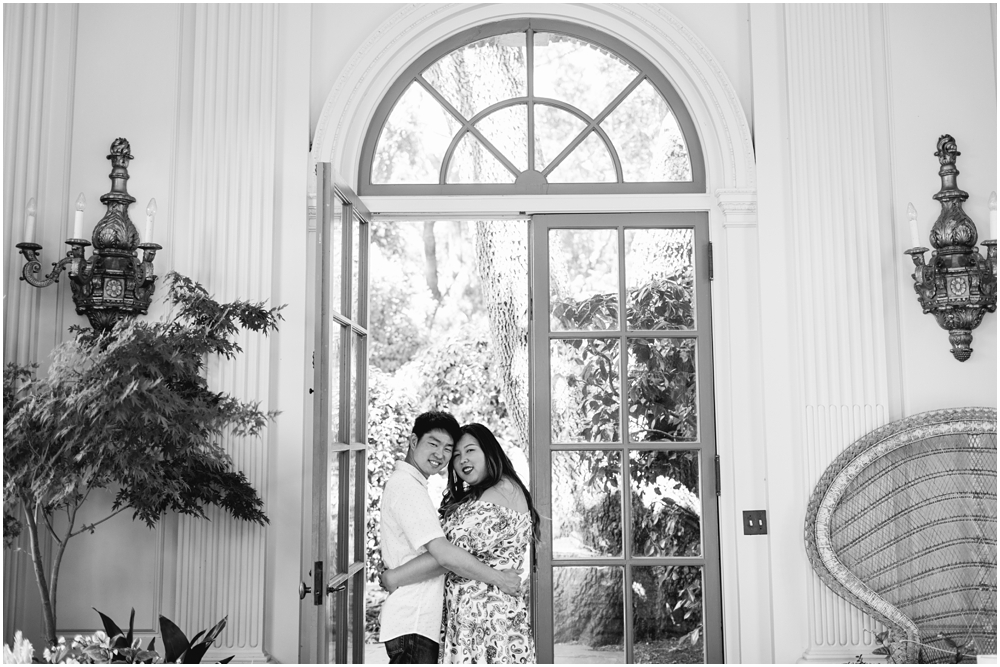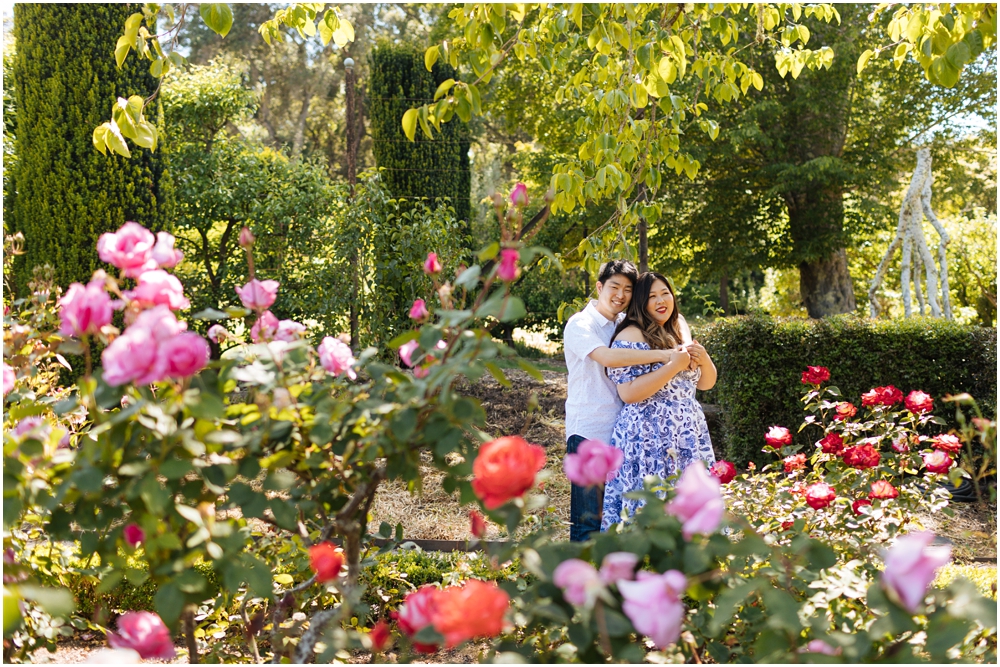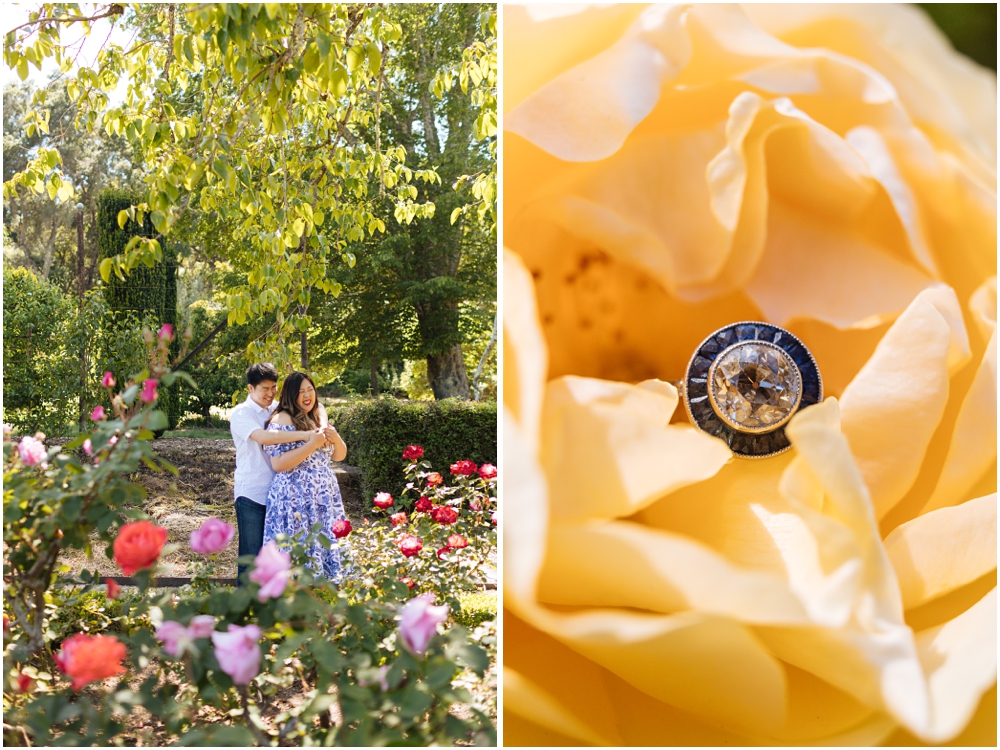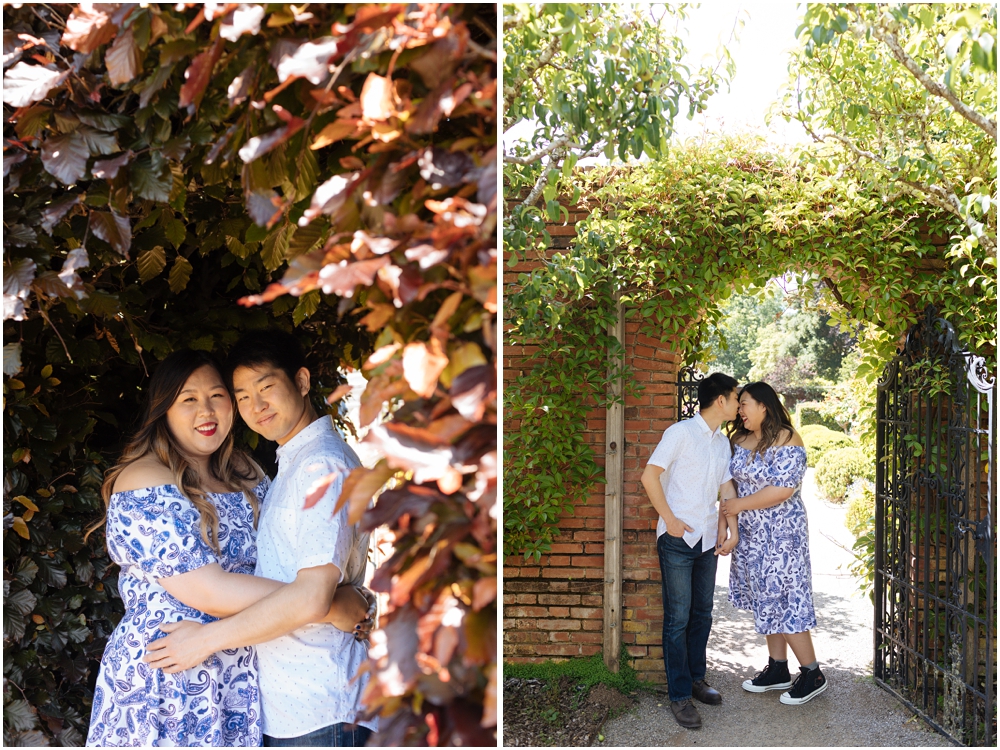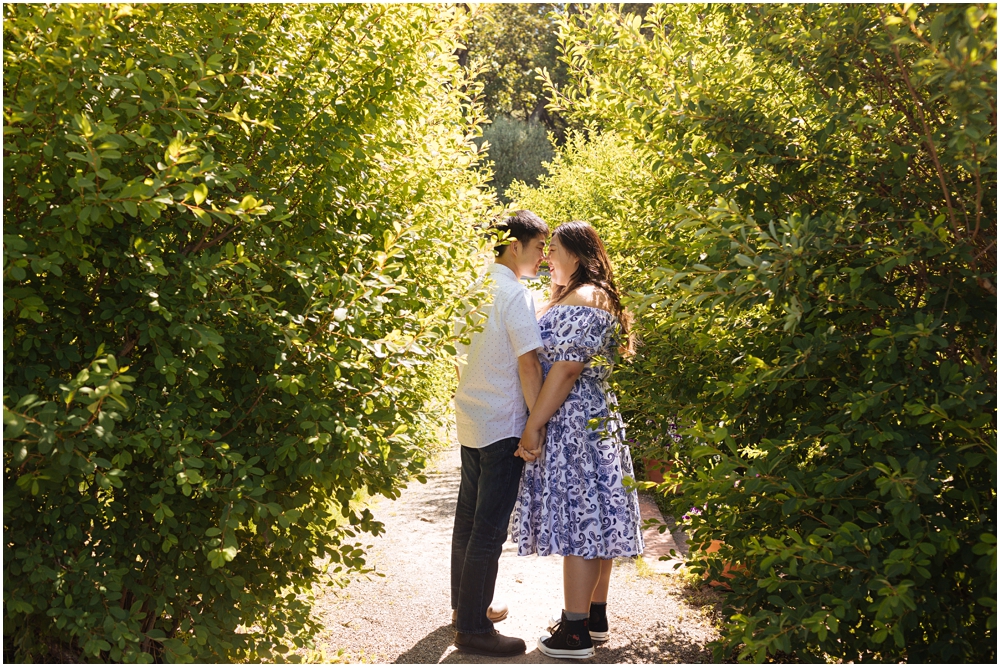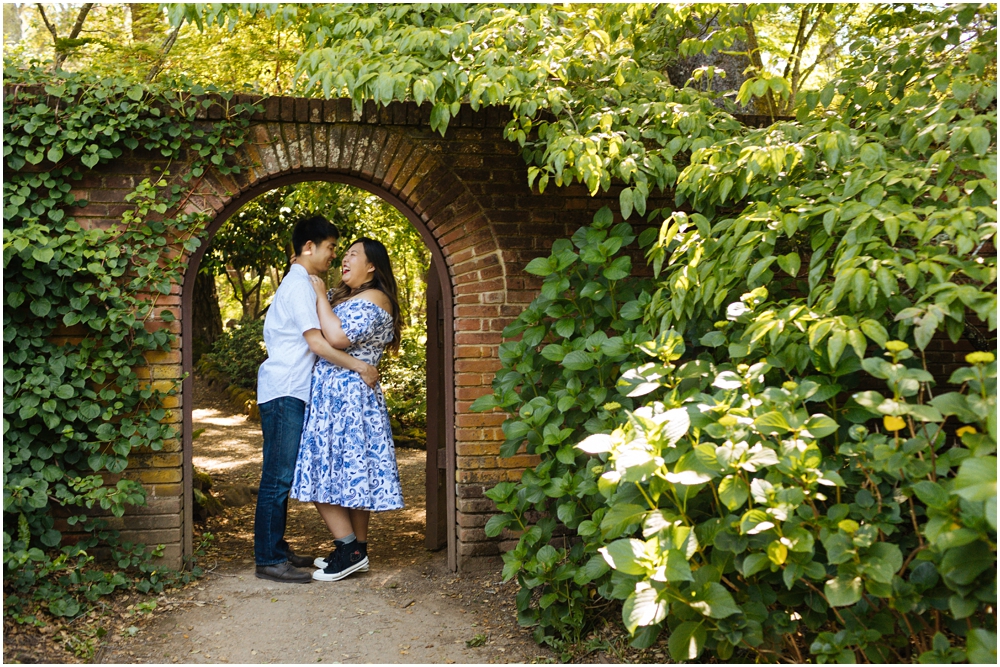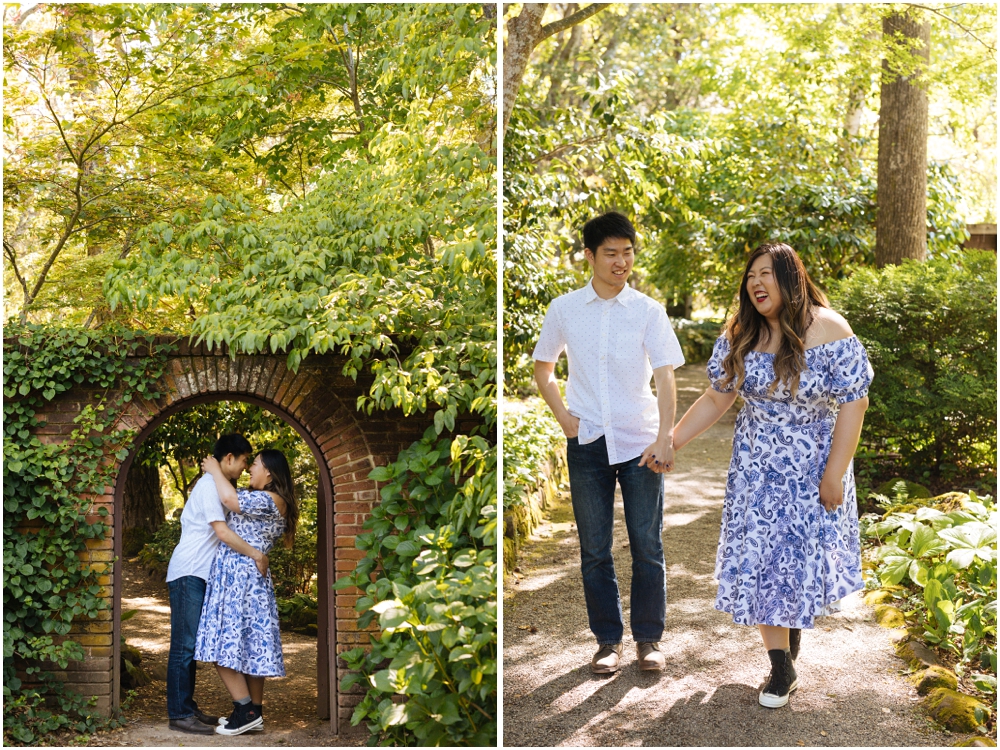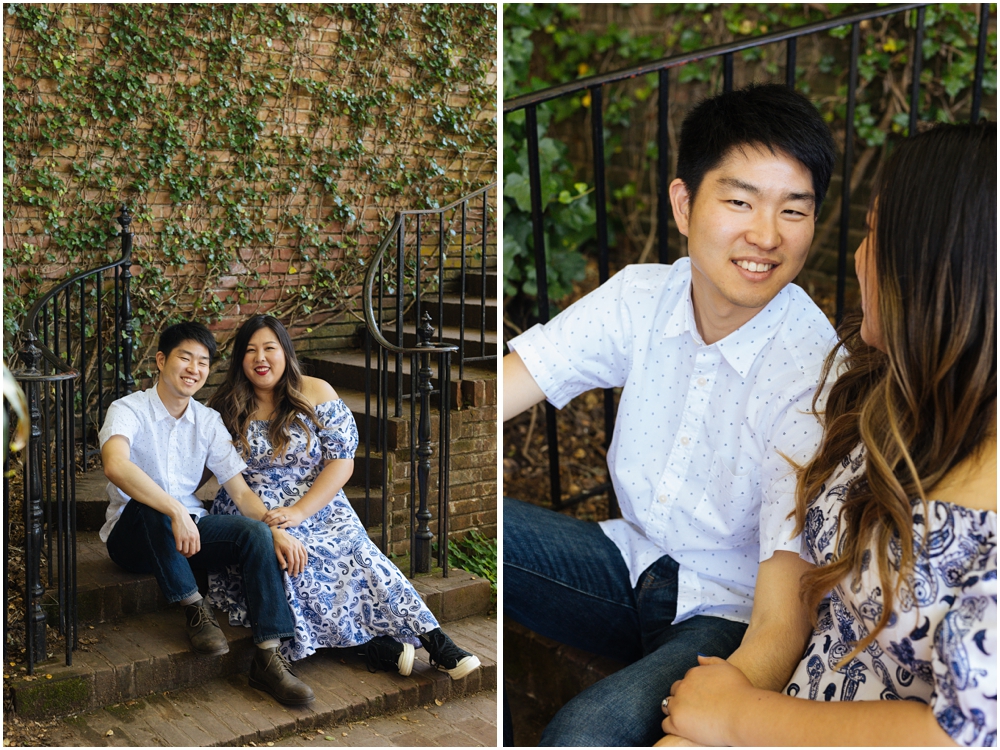 Filoli Photography Permit Rules for Engagement Photos
Filoli engagement photos do require a photography permit, purchased through their offices. You can read about their photography policy online here. It's $75 for a 90 minute session fee and must be booked in advance in addition to the entrance fee requirements. It's very easy and super fun.
More Engagement Photos to Browse
Find my engagement photo gallery and portfolio here. Engagement photos are shared on my blog here. I love these California engagement photos and these Los Angeles engagement photos a lot. You'll also love these Martinez engagement photos on the water and in the cute downtown and these San Francisco engagement photos overlooking the Golden Gate Bridge. Adorable!