Foggy Engagement Photos
I am so excited about these foggy engagement photos with M&P that we took in Sausalito with the Golden Gate Bridge and up on Mt Tamalpais where the fog was still below us and the golden sunshine shone through the fog rolling in. Everything about this session and this day, including the foggy aspect especially!, was perfectly San Francisco and so wonderful. I love these images and I am so so excited to capture their wedding in India next year!
p.s. Thinking about your own engagement photos? Click through here to read my recommendations for the 25+ best engagement photo locations in California!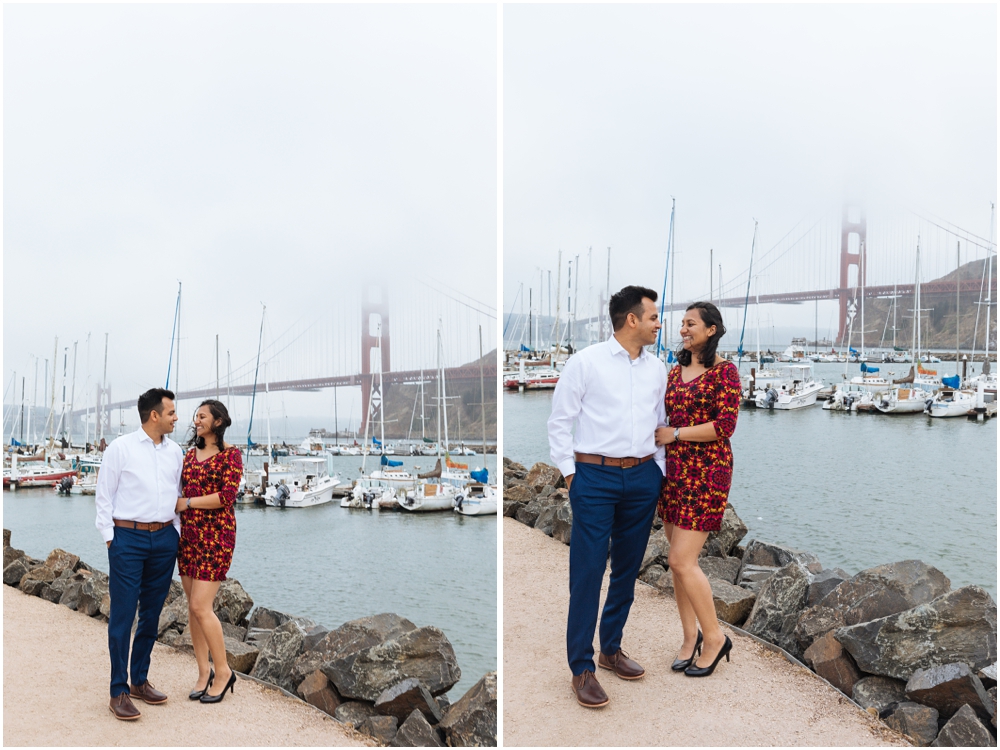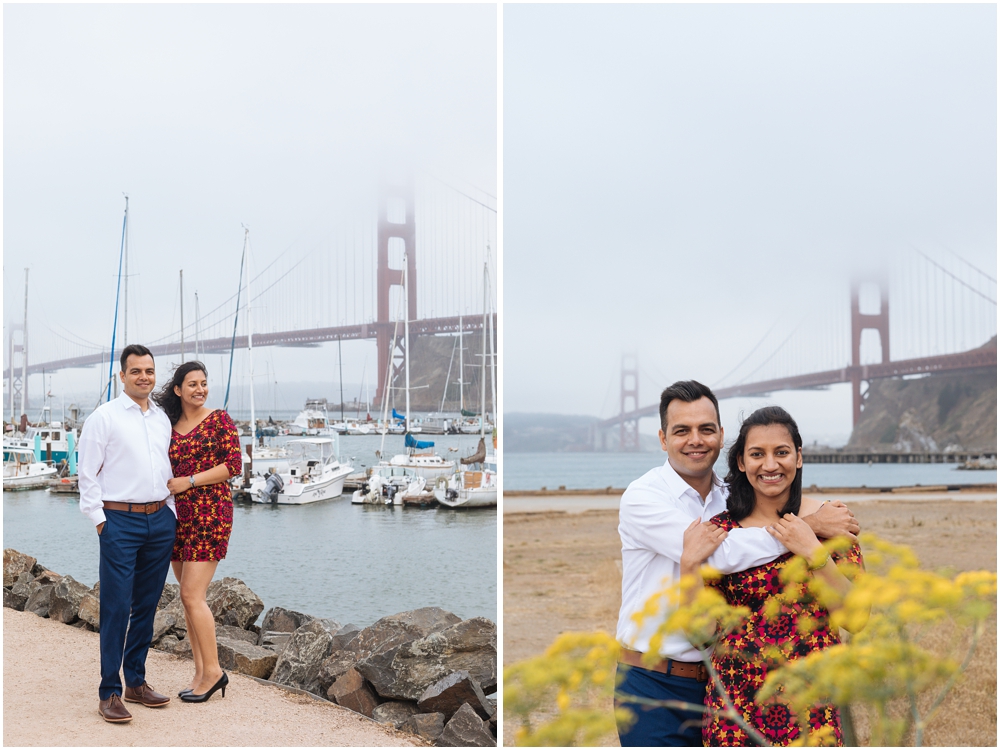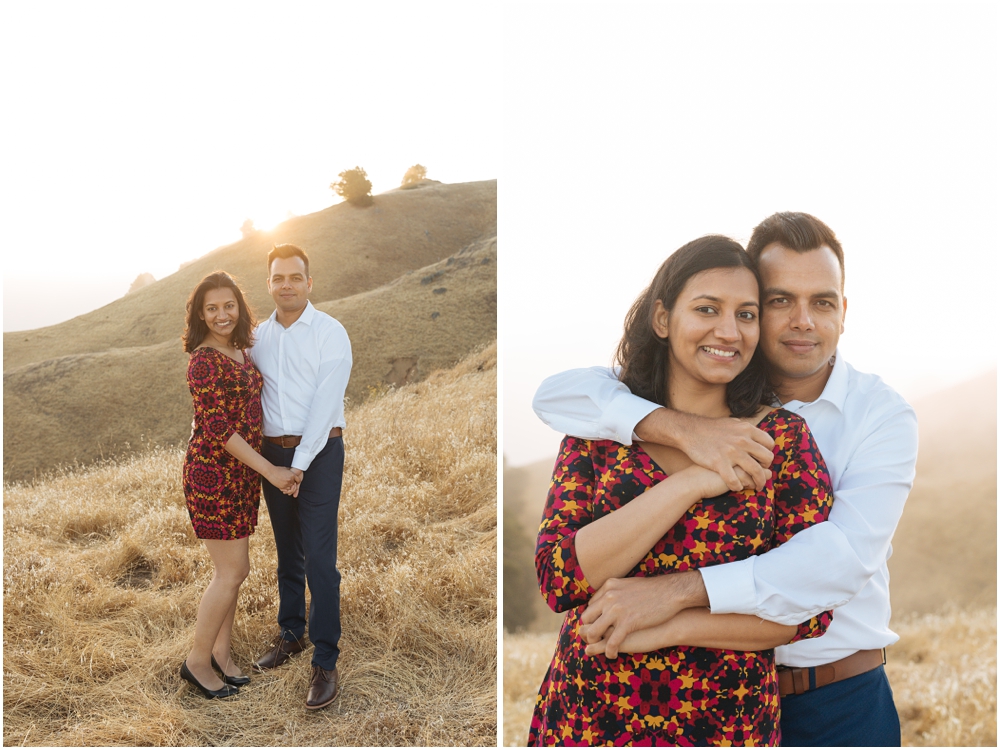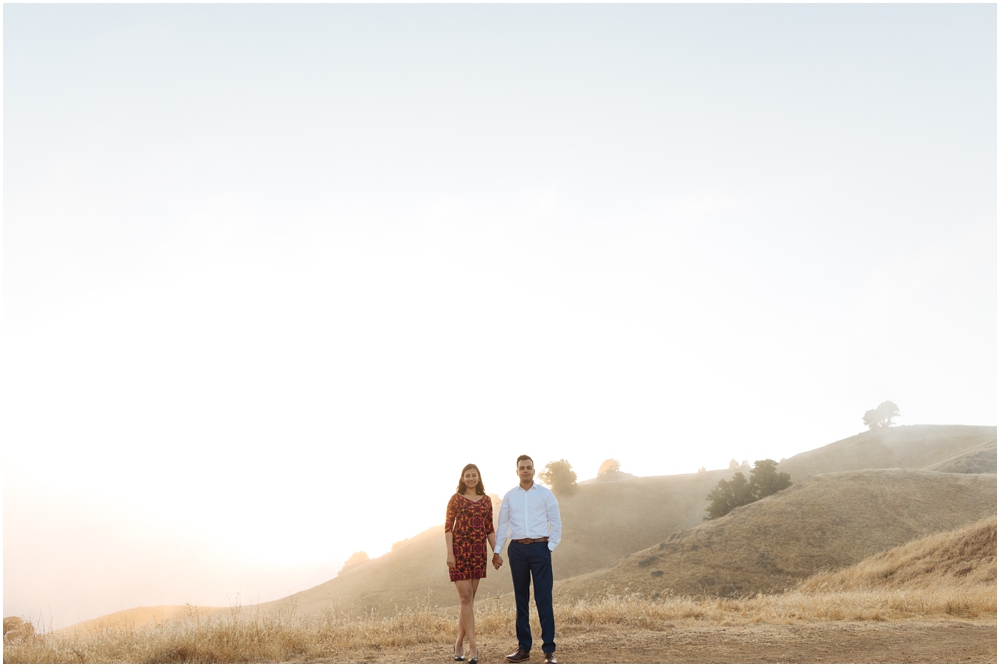 Will Fog Ruin My Engagement Photos?
I hope this foggy engagement session has convinced you: Foggy weather will NOT ruin your engagement photos! In fact, with the right photographer, foggy engagement photos are something to hope for! I love the fog near the Golden Gate Bridge, really showing off what this spot looks like often for locals: Grey, misty, and moody! It's so beautiful.
When we headed up to Mt Tamalpais to continue our foggy engagement photo session, it was clear that we couldn't have better weather for this session. The sunshine playing with the fog coming in and out was truly magical and some of the best light I've ever worked with on engagement photos. Fog can act like a giant softbox to the sunshine coming through it, really lighting you and your partner up with the best light and soft fog to diffuse it. You cannot ask for a better session than a foggy one!
Browse More Engagement Photos
I photograph San Francisco wedding photos and engagement photos all over the city and the San Francisco Bay Area. From Oakland to Carmel, Hayward to Point Reyes, Half Moon Bay to Berkeley, I love sharing my love of California and San Francisco with the couples who chose me to document this turning point in their relationship and their love. Click through below to browse some of my recent engagement photo galleries, foggy and otherwise.