Garin Park Engagement Photos
I am OBSESSED with these Garin Park engagement photos and honestly with this entire couple and just how much I adore them. Christina is the sister of one of my other brides a few years ago (these Muir Woods engagement photos and this La Costanera wedding were her sister's!) and it's always such a joy to get to work with the same family again. I met Bernard when him and Christina were still "just" dating and it was so much fun getting to know the both of them better during their engagement session in Garin Park!
We had a LOT of fun. Like, a lot a lot. Lots of laughs, lots of good conversation, and we even sat on the bench for a bit to hang out in the middle of the session while we waited for the light to get softer on top of the hill. I love these golden hour images so so much: Garin Park really lets the light shine through and truly brings the GOLDEN to California's golden hills. It's true magic and so much beauty and I love these so much.
They also got engaged with a truly *STUNNING* Heidi Gibson ring that I adore so much: That art deco star-burst style is so so beautiful and really looks magical on Christina's finger. We had a moth join us for the session: It started by landing on my foot and just hanging out there for a while. We ended up photographing the ring with it for some shots and they are so creative and fun. I love them and cannot wait for you to scroll down and see!
Other than that, it was a fabulous session all around and these two really brought it: So much laughter and also some amazing serious photos that I adore. I absolutely cannot wait for their Piedmont Community Hall wedding next year! Yay!
p.s. Thinking about your own engagement photos? Click through here to read my recommendations for the 25+ best engagement photo locations in California!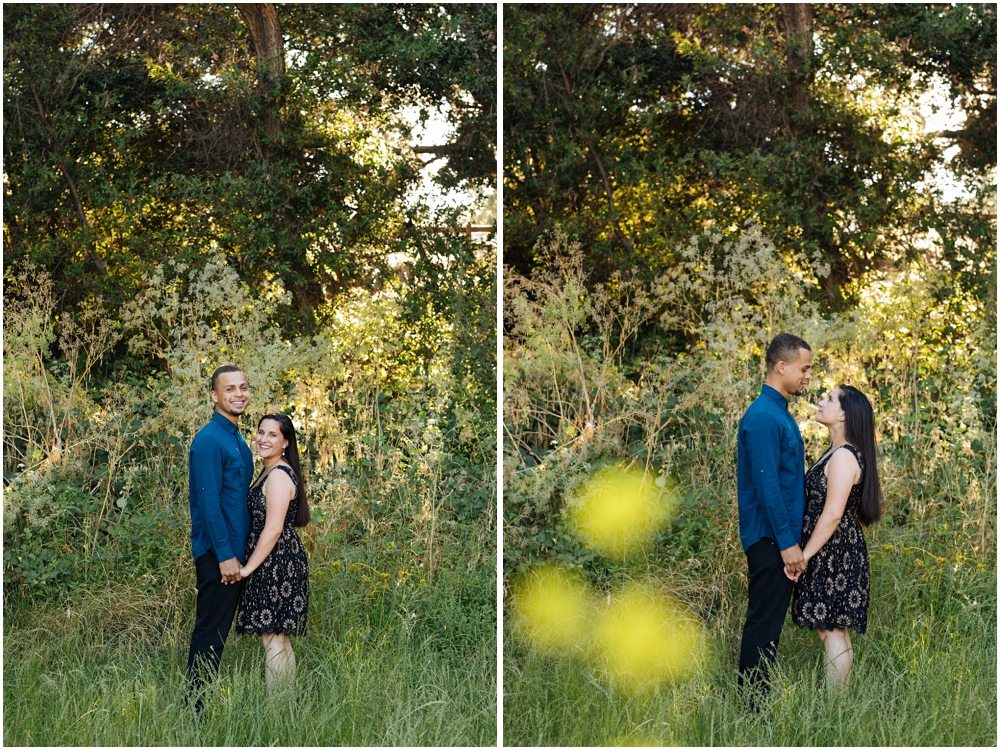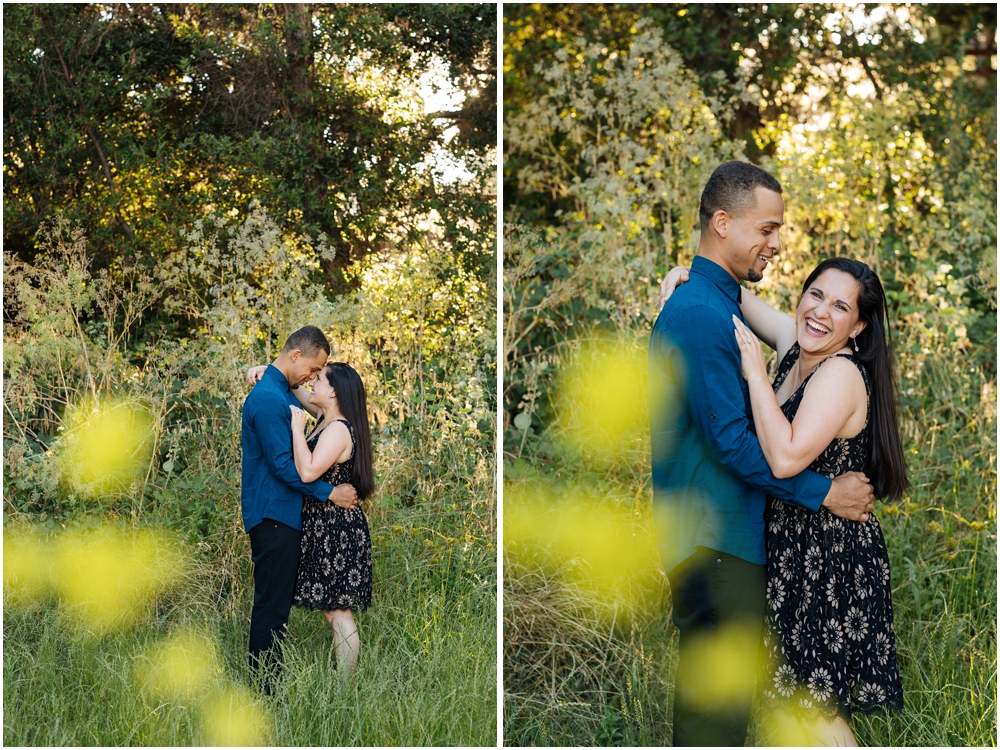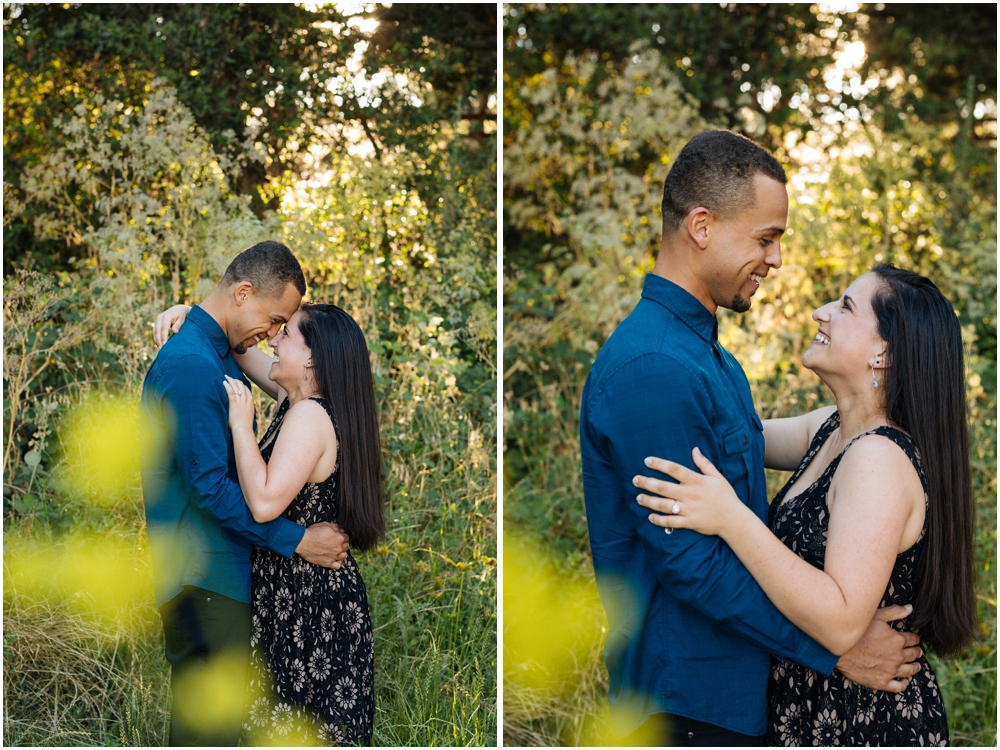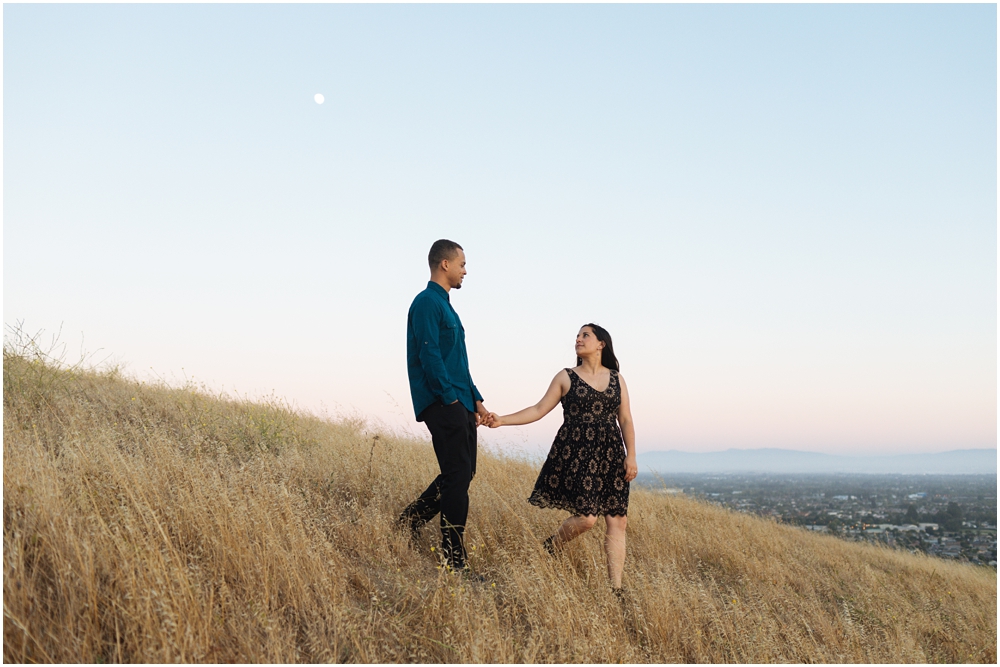 How to Do Engagement Photos at Garin Park
Garin Park is huge and welcomes engagement photo session in the park. There's tons of parking here and golden hour (about one hour before sunset, depending on the weather), is absolutely stunning here. I love walking up the hills to get a view of Hayward and really using the magical fields of golden grass: There's nothing more California than that. I love this location sooo much and highly recommend planning an engagement photo session here in Garin Park!
Where is Garin Park
Garin Park is located at 1320 Garin Ave, Hayward, CA 94544 in Hayward.
Get Excited: Browse More Engagement Photos!
Browse my engagement photo portfolio here or check out specific posts below!