Hastings House Wedding
Ashley and Billy's intimate Hastings House Wedding in Half Moon Bay was an absolute dream to shoot. A small garden wedding in my hometown, this day was a celebration of their love, surrounded only by their closest friend's and family.
I started the day with Ashley's gorgeous wedding dress. She honestly couldn't have picked a better dress for herself or the pretty kind of wedding day that it was.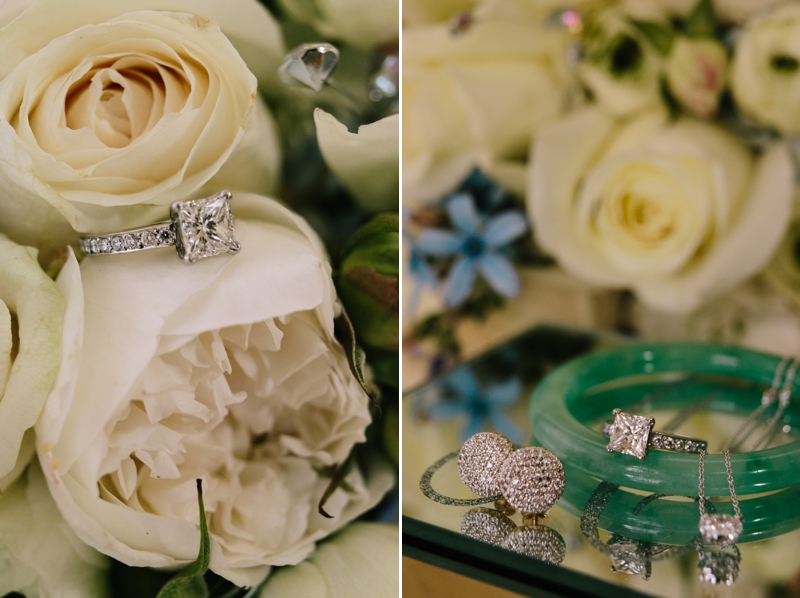 Here is her gorgeous engagement ring and stunning jewelry. I loved the jade bracelet that she wore for good luck!

And here is her beautiful bouquet. Love the soft colors and little bits of bling!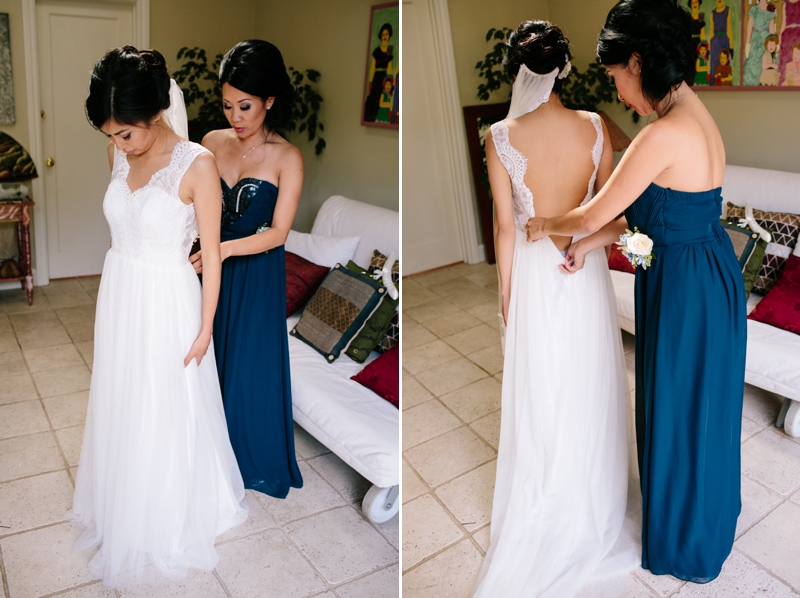 Ashley put her dress on with the help of her momma and two of her closest friends. It was an easy one to put on, just a few simple buttons along the back. So lovely!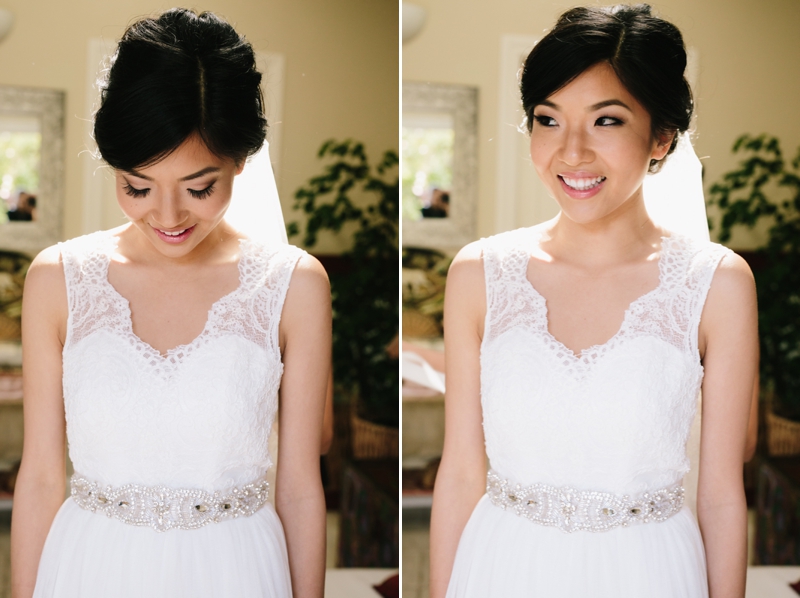 Doesn't she look like a dream?

We had extra time in the garden before the ceremony and so I snuck outside to capture a few images of her in her dress before the excitement of the ceremony began.
Love the jewels in her hair! Such a lovely addition and I absolutely adore that veil! Ashley, you are gorgeous!
Here's a favorite shot as she picked up her dress and headed back inside to spend a few moments relaxing with the girls before Billy arrived.
The Hastings House is one of the owner, Linda's life projects. She moved in many years ago and built the stunning garden by the ocean from scratch. I've actually known Linda since I was little – she was my art teacher in 4th grade! – and have kept in touch throughout weddings over the years. I absolutely love this place – every corner of the garden is stunning.
Sweet little books for their vows!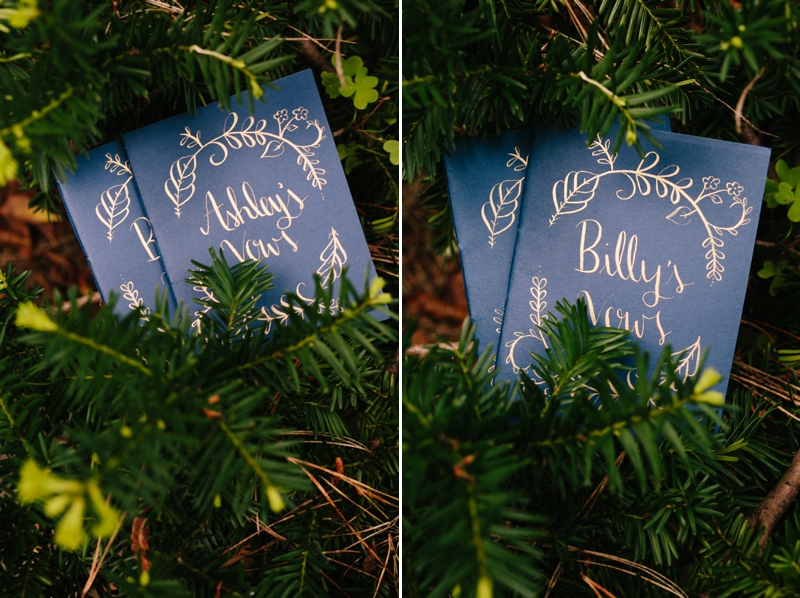 Ashley walked down the aisle with her sweet and beautiful momma by her side. I loved the way they held hands as they walked in to see her husband for the first time that day!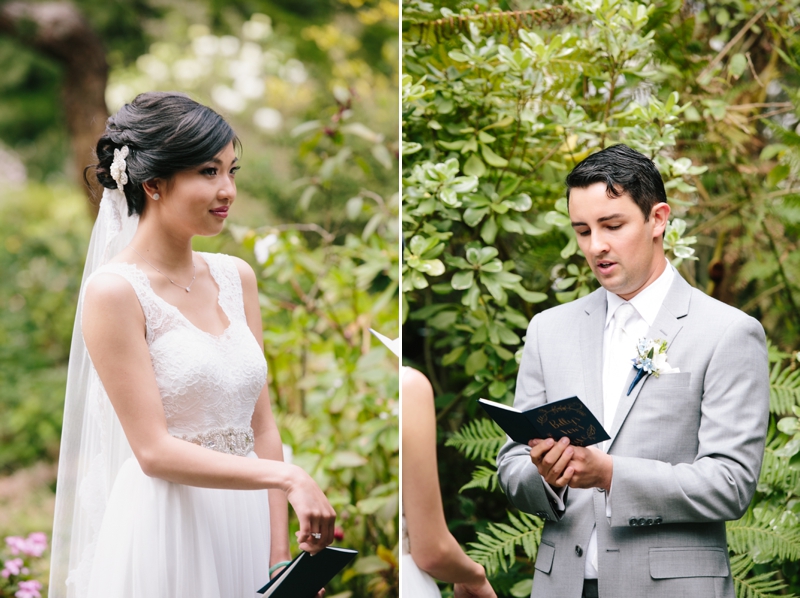 It was a beautiful and emotional ceremony. Ashley and Billy fell head over heels for each other while studying abroad in Spain. They were engaged on a private beach in Hawaii and now tied the knot in front of only a few of the most important people in their lives in a garden by the sea. It was a beautiful way to start the rest of their lives together.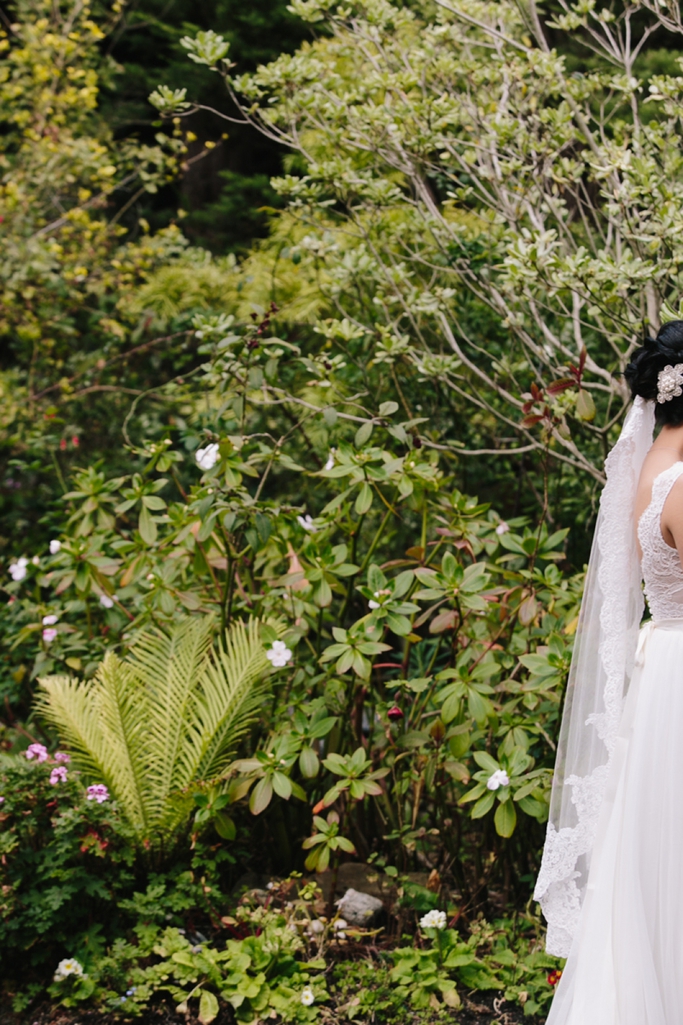 A close friend of the family officiated. He did a wonderful job and was happy to pronounce them husband and wife and the end of the ceremony.
Woohoo! Congrats, you two! xo
As I said, they had an intimate ceremony, consisting of only their immediate families and a few very close friends. Because it was such a small and close day, the entire party in attendance wore navy blue to match each other. Even Ashley's shoes were the exact color blue of the ties and dresses. I LOVED this idea! When you have a small wedding it's a fun and pretty way to bring everybody together. Love!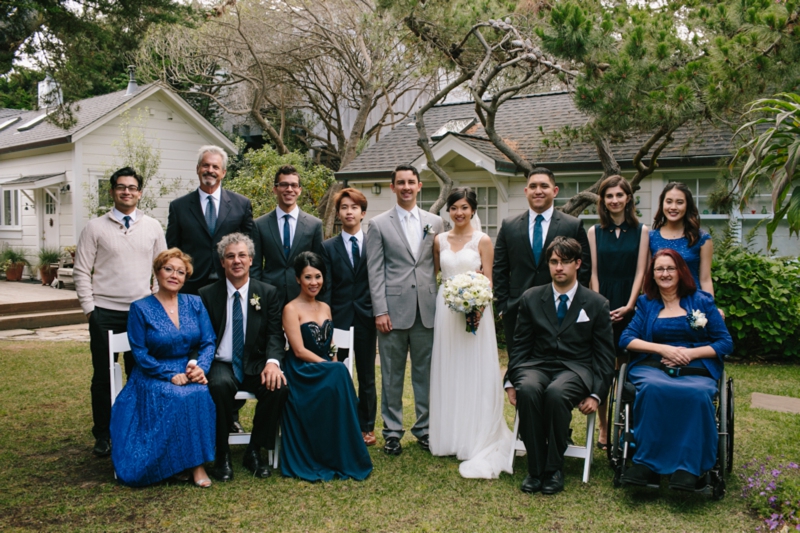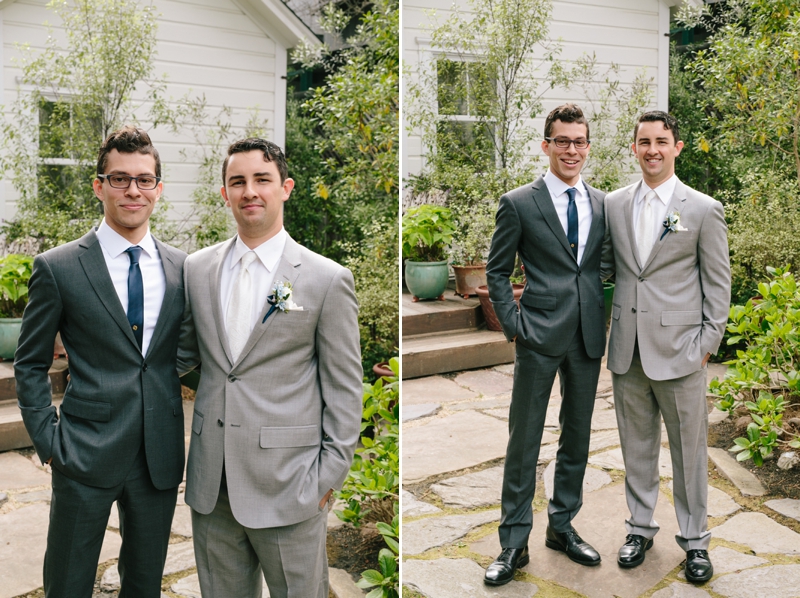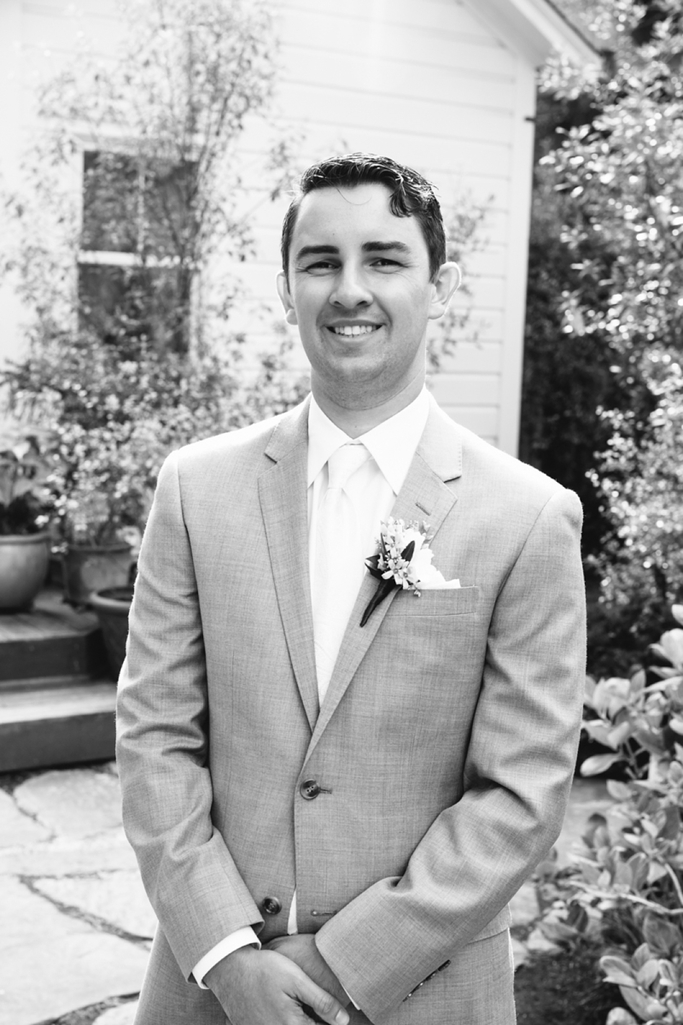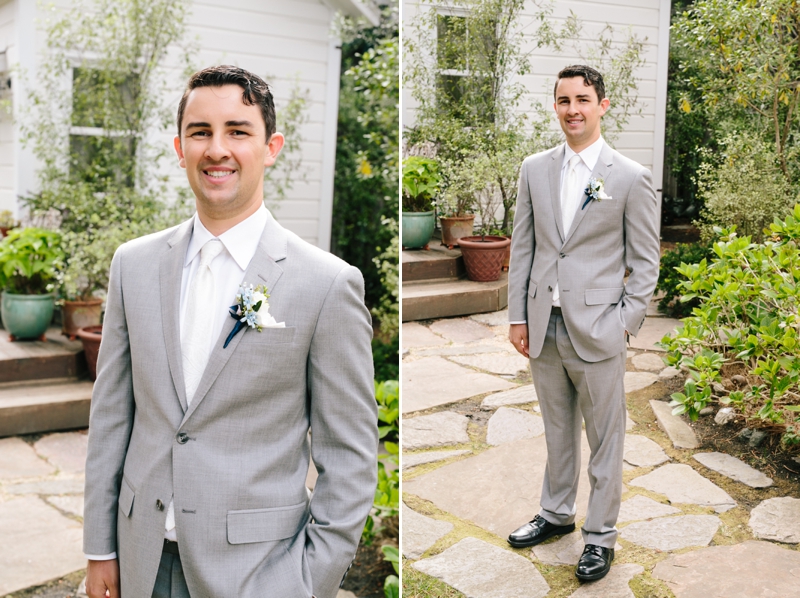 The groom, looking especially handsome!
Before we headed down the road to the reception, I spent a few extra minutes with Ashley and Billy in the garden. I love these portraits that we captured of the two of them, completely in love.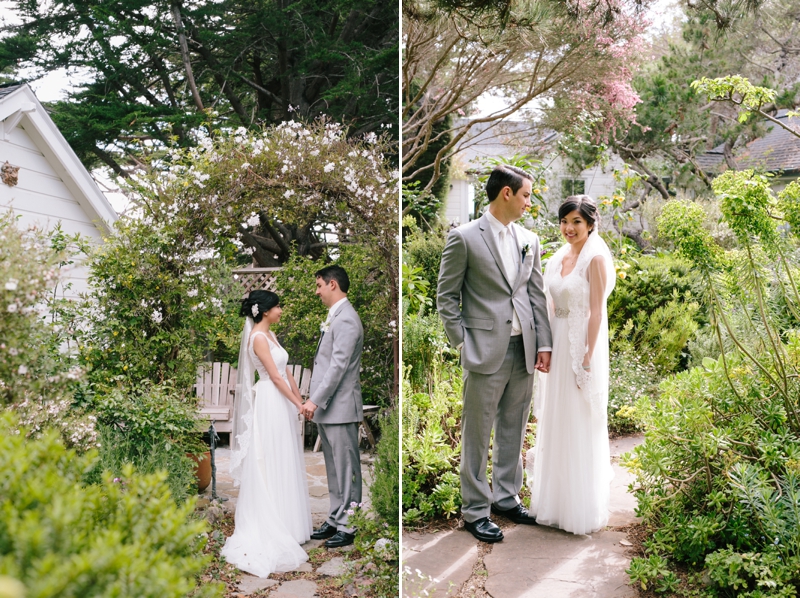 Wasn't the light just magic? We had such a great day!
Ashley, you're gorgeous!

A few favorite images of the newlyweds. <3
After a few moments in the garden, we headed out to the ocean to get some images with the coastline. The water is right across the street from the Hastings House, so we had to include the beach in a few images.
Such a postcard perfect scene and I love how well the color scheme of the ocean blends with the colors of their wedding day!

After portraits, we headed over to Via Uno, just down Highway One for an excellent Italian meal in the wine room.
I loved the one large dinner table! So perfect.
How dang cute are those cake toppers?! So adorable.
And the thumbprint tree for guests to leave their love and names was my favorite idea. Simple and beautiful and definitely something you could frame and keep forever.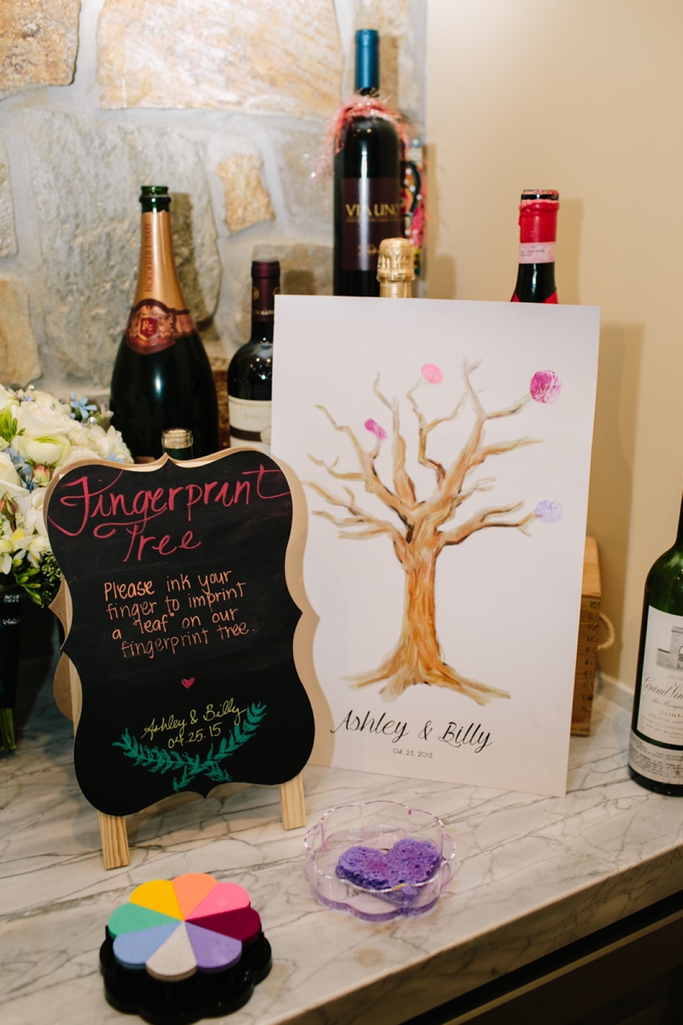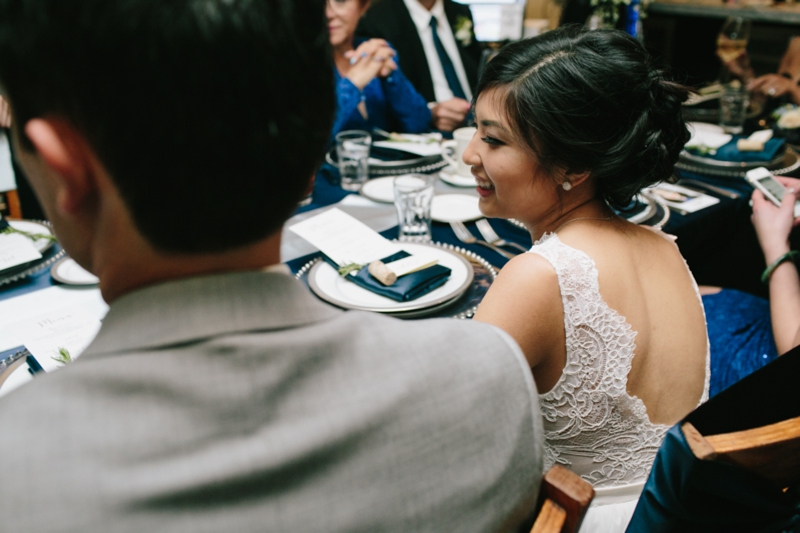 As a part of the reception, Ashley and Billy brought in Jon Casey to do some caricatures of each of the guests. I have worked with Jon in the past – at Nicole and Karsten's San Francisco Wedding – and he's been absolutely phenomenal at both events. Jon is far and above one of the best caricature artists I've ever had the chance to work with. I love – and guests really love – what he does! So fun.
Ashley and Billy, I had such a wonderful time at your wedding hanging out with the two of you and your families and friends. Thank you so much for inviting me into your lives for your big day and many happy congratulations for a lifetime of happiness!
For more weddings that I've photographed see HERE.
Photography – Simone Anne Photography; Wedding Venue – Hastings House Garden Weddings; Reception Venue – Via Uno Italian Restaurant; Caricature – Jon Casey Artist; Cake – Elegant Cheesecakes; Suit – Suit & Tux Boutique in San Jose; Shoes – Badgley Mishka; Dress – LaceBridal on Etsy; Hair & Make-Up – A-List Makeup in Milpitas; Fingerprint Tree – Molly Schellenger; Wedding Rings – Akira Suetake; Flowers, bouquet & boutonniere – Alena Jean; Accessories (sash, hair piece, veil & alterations) – Vio Gemini