Lake Tahoe Engagement Photos
I am so excited by these Lake Tahoe engagement photos which we took at Emerald Bay State Park at dawn. We woke up early, arriving before the sky was light, and heading out to the overlook and the insanely beautiful granite, trees, and view that make up this park. The sky turned orange as we walked out to the overlook and we immediately took some of favorite photos from the session: The way the colors of the light and this tree line up make me SO HAPPY. Not photoshopped at all to look like this: This was what the sunrise and the trees looked like this morning! Lake Tahoe is so beautiful and truly is a gorgeous and one of a kind place for engagement photos.
The moon was full as we did our session and was out while the sun was starting to rise: I love the photos we did here with the moon, the trees, and the rocks that jut up around this part of Lake Tahoe. So beautiful. The ones with a bit of alpenglow on the mountains make me so happy: Such a perfect spot, beautiful light, and we just relaxed and enjoyed the sunrise. How often do you get the chance to really get up and appreciate the morning light, the first sun hitting the mountains? Not that often!
Lake Tahoe is an important place for L&T: It's where they actually got engaged, where they spent a lot of time together throughout their relationship (they've been together for ten years!), and where they are getting married later this year in October. Lake Tahoe was an obvious choice for their engagement photos and watching the sunrise over their favorite place and their lake was a favorite moment and part of their engagement. After the session, L said that she felt that Lake Tahoe never let her down… and it certainly didn't let her or anybody down for their Lake Tahoe engagement photos!
Continue on to browse through their gallery: That epic silhouette in the morning, the dawn with the moon, then the first light over Lake Tahoe eventually turning into the morning sunshine streaming over the lake and all the granite. So beautiful! Enjoy!
p.s. Thinking about your own engagement photos? Click through here to read my recommendations for the 25+ best engagement photo locations in California!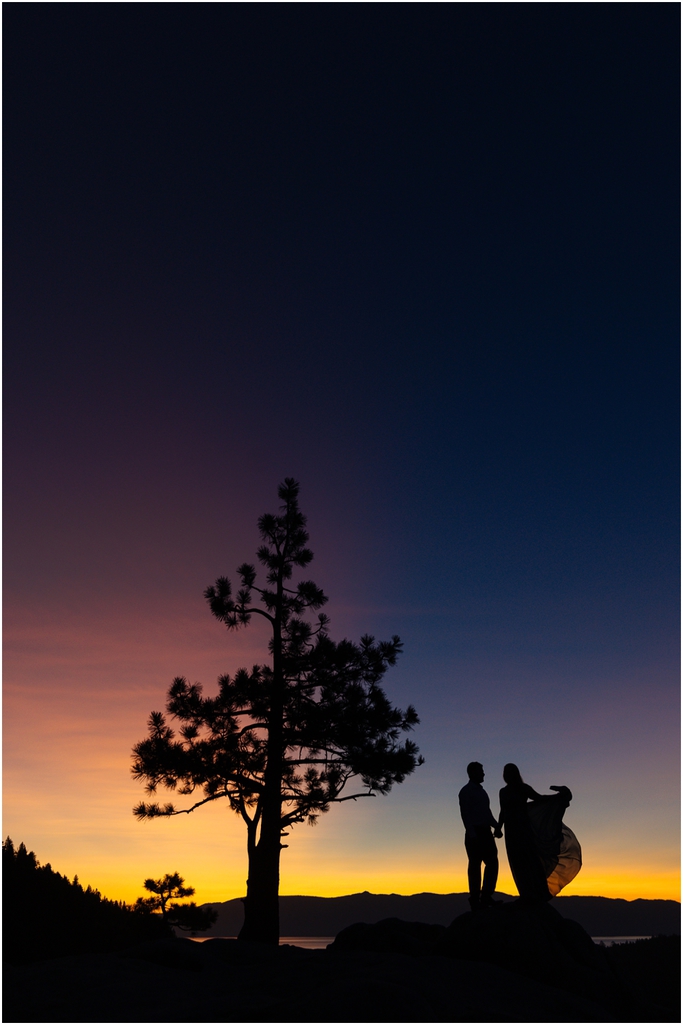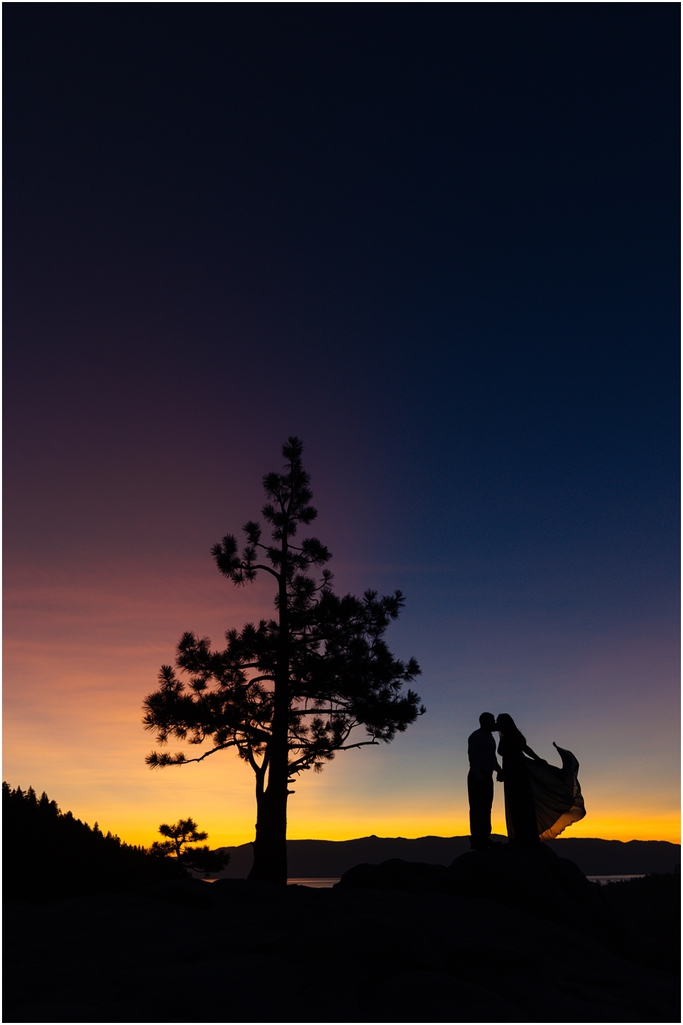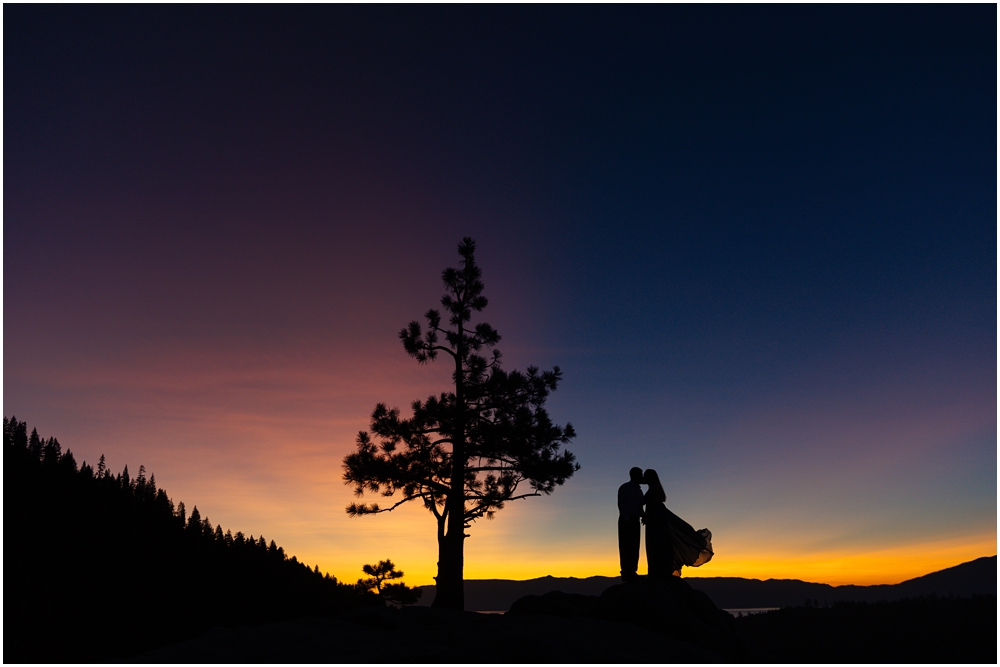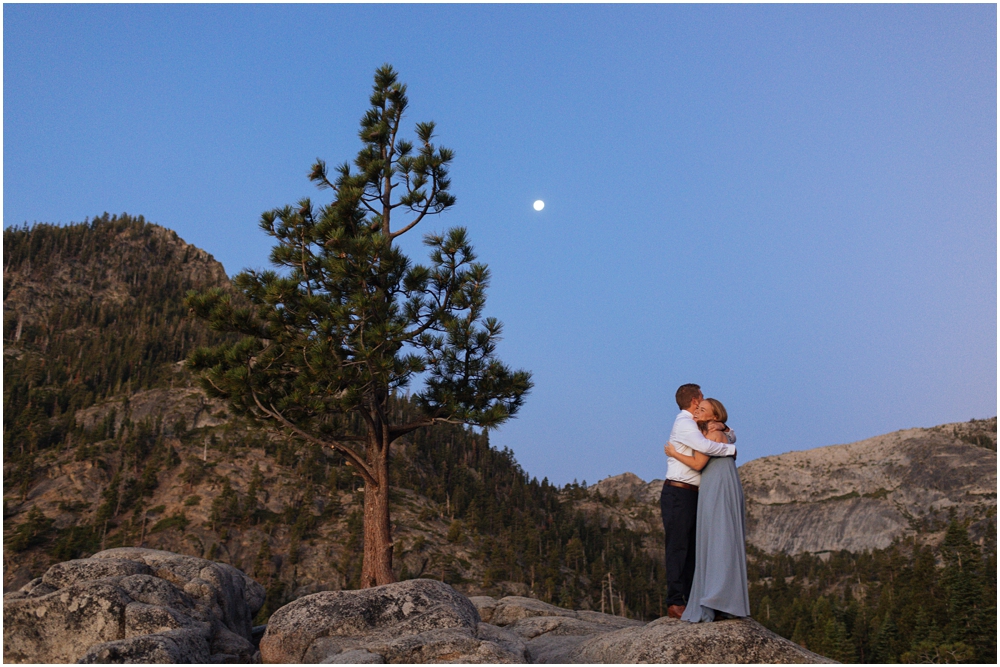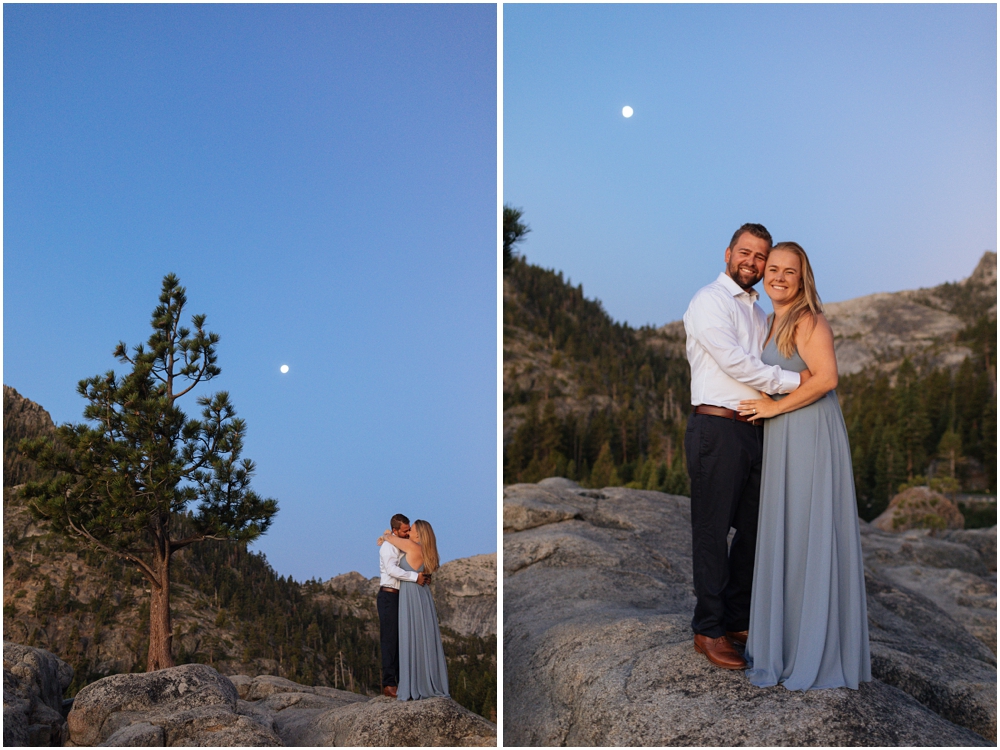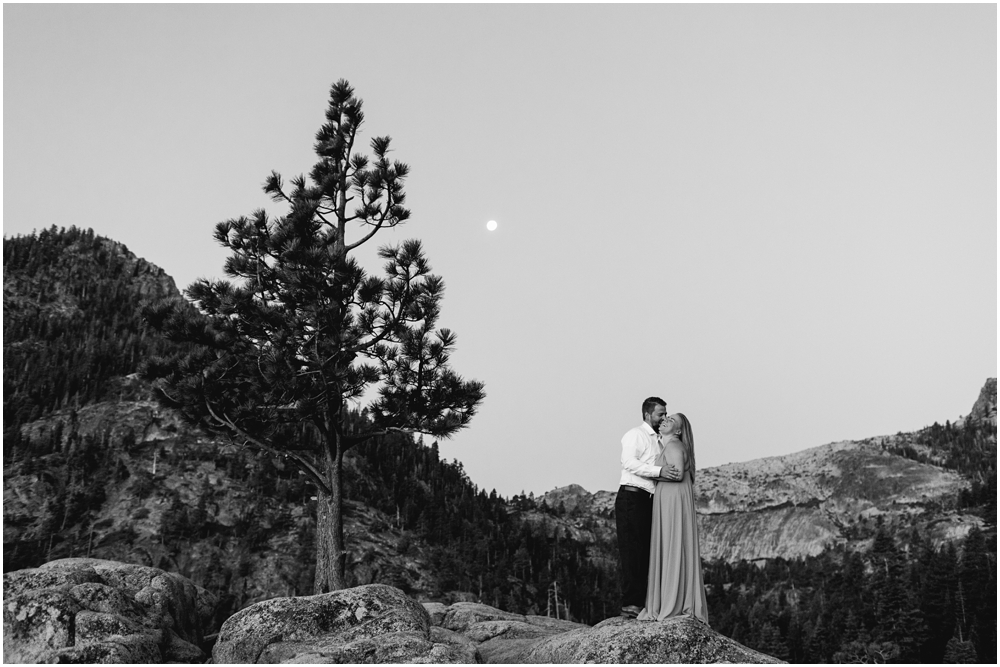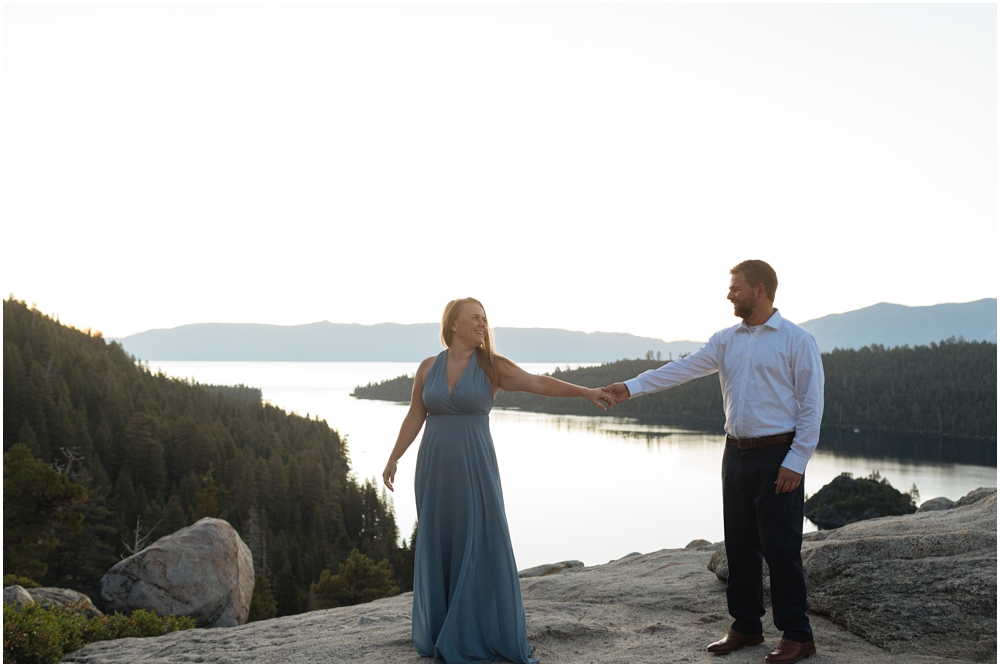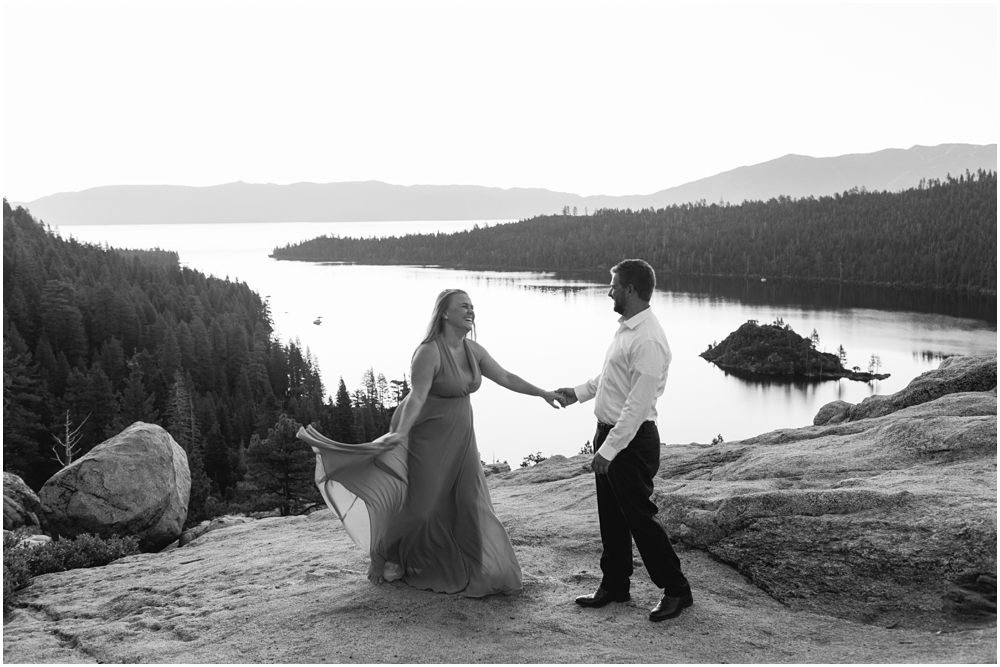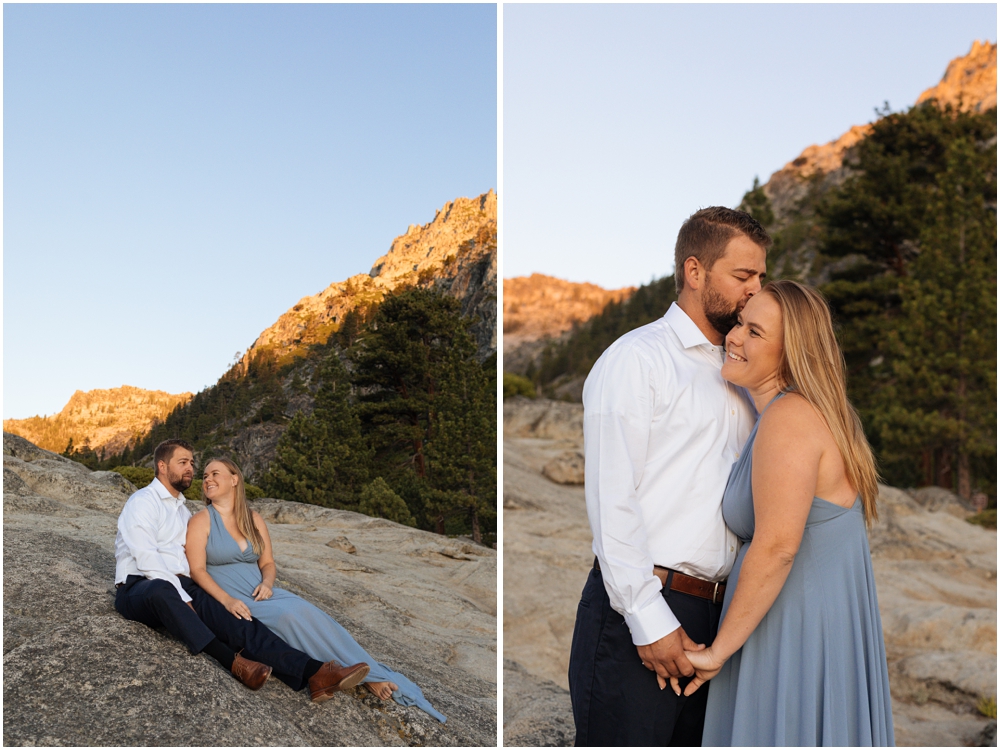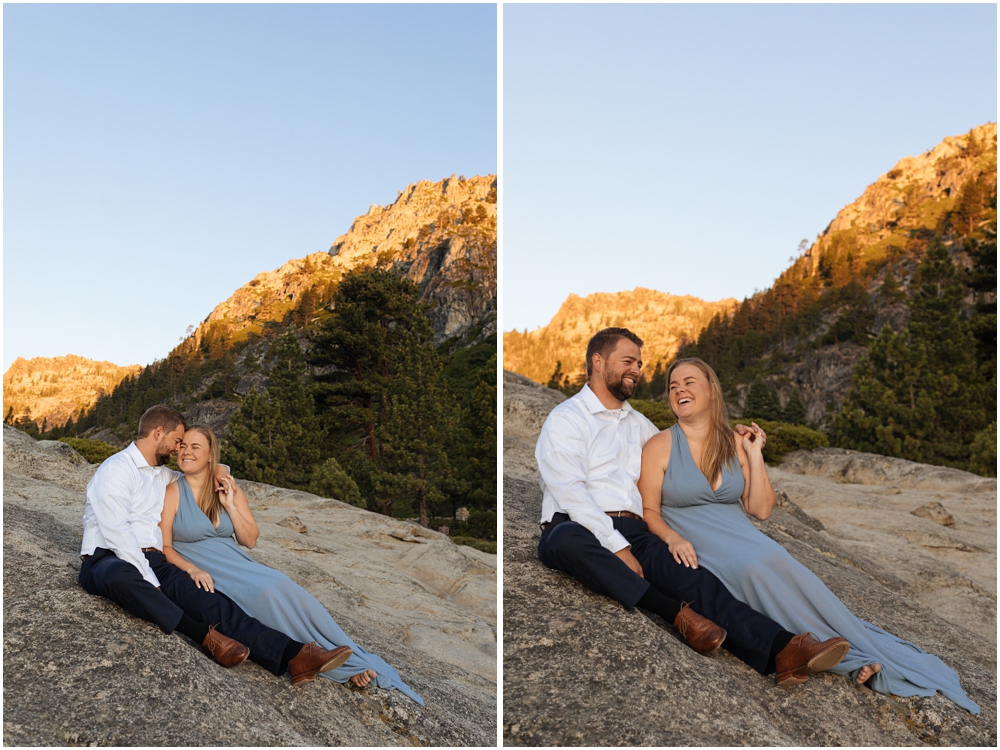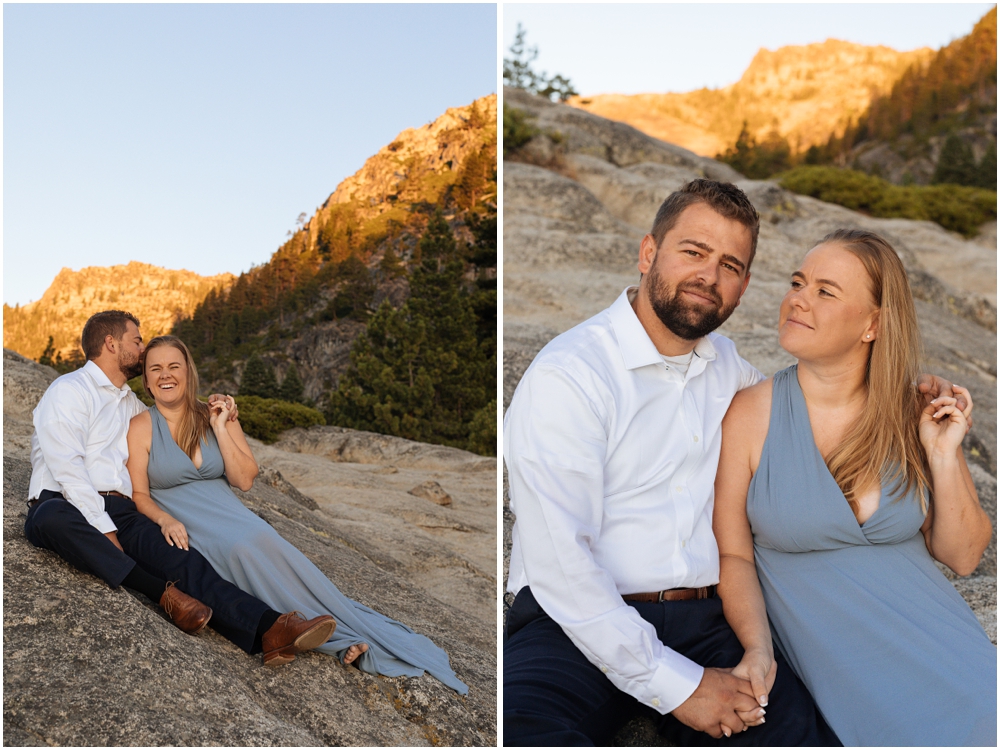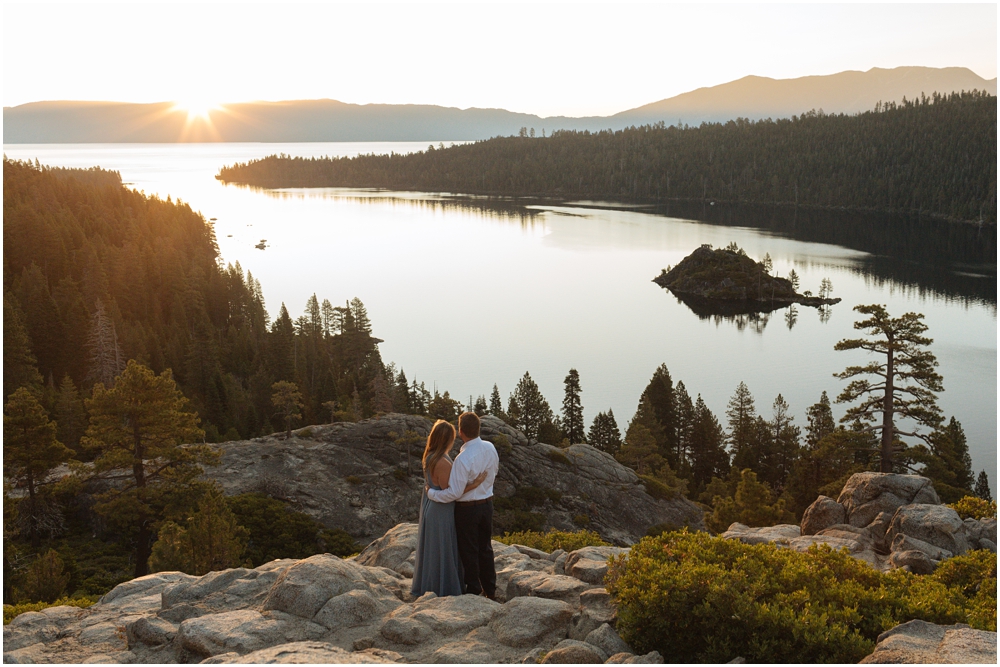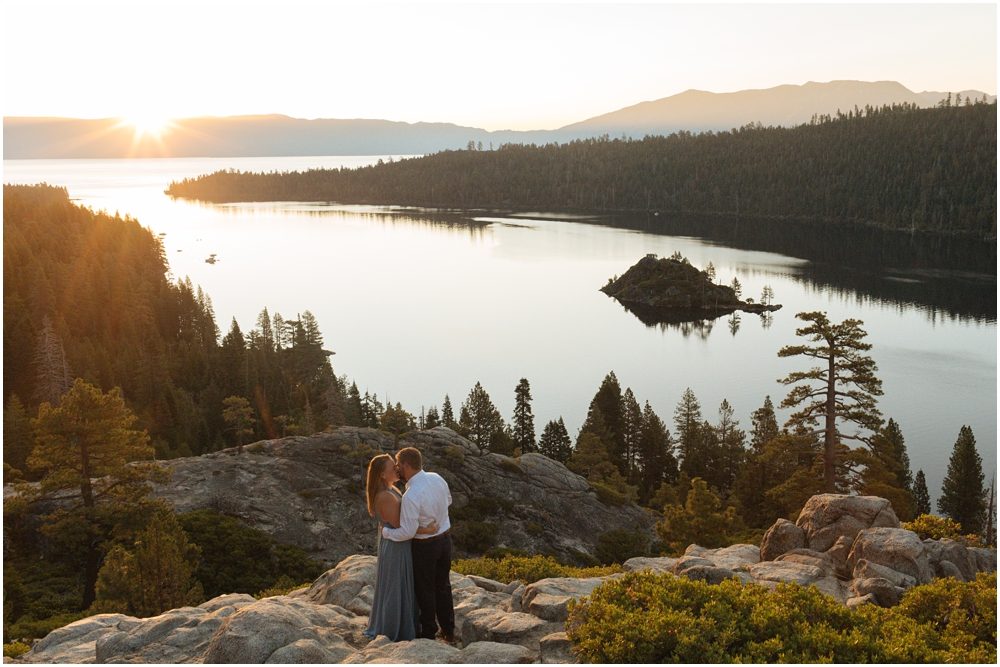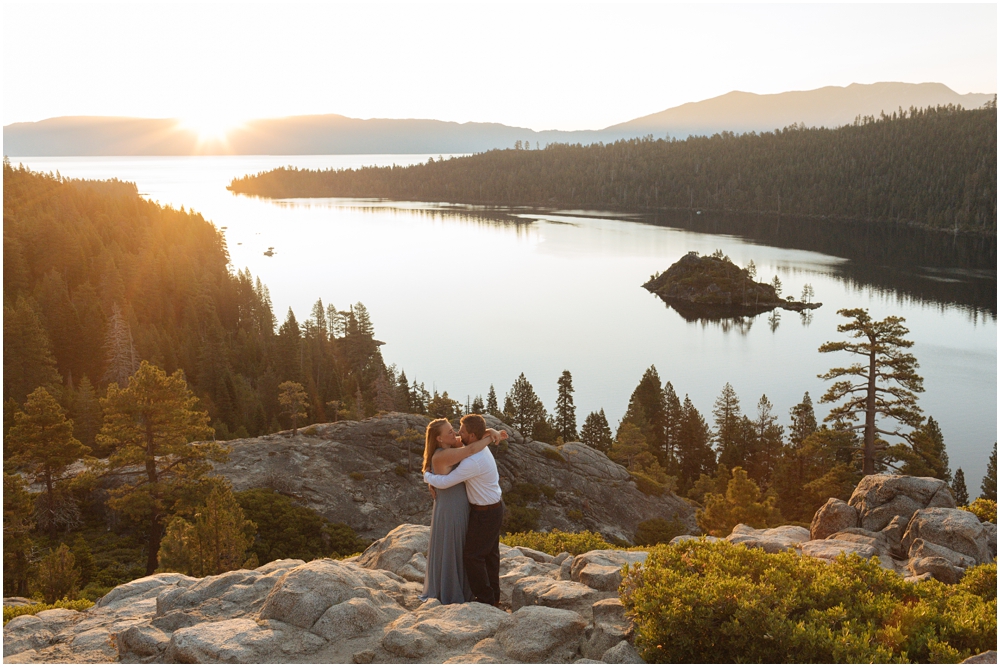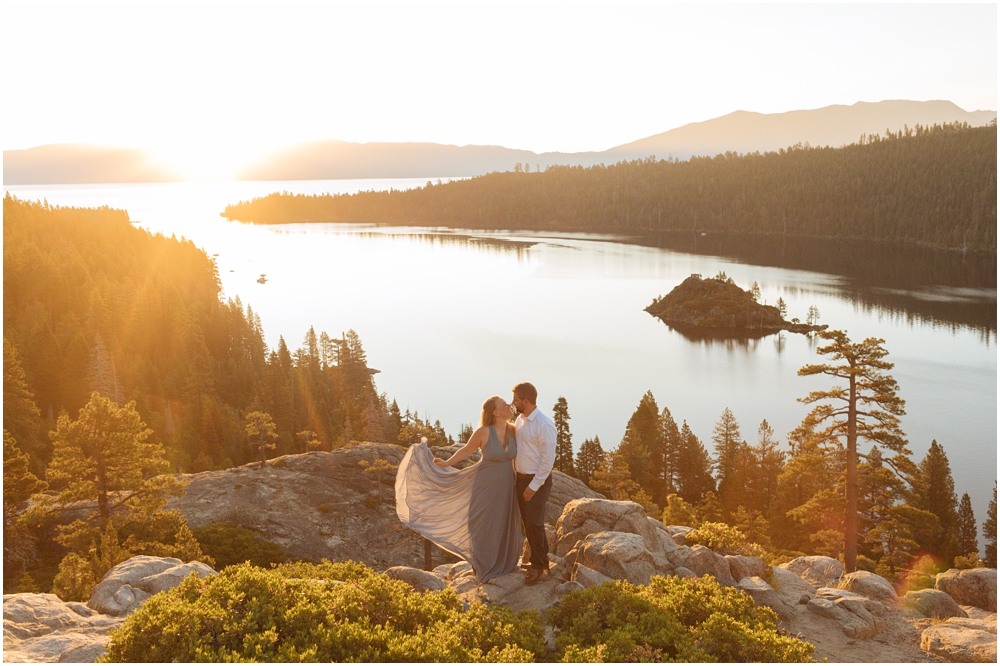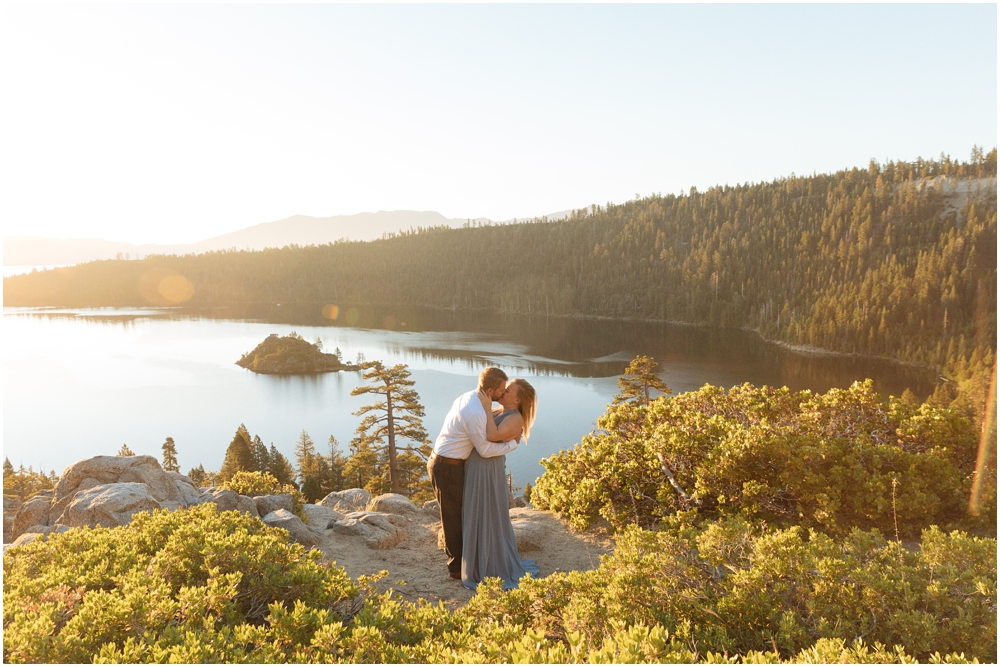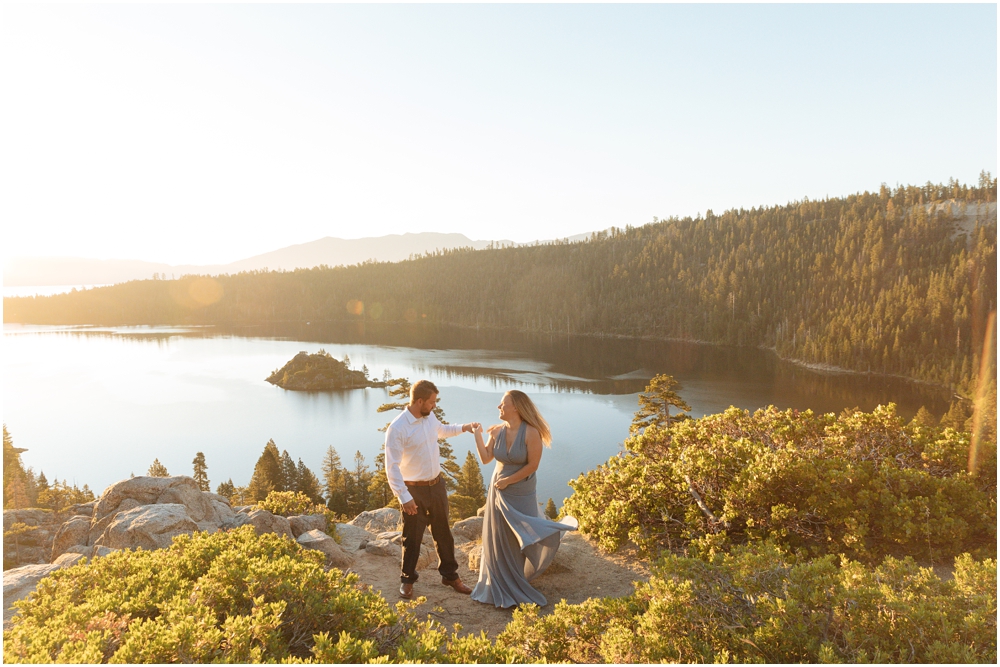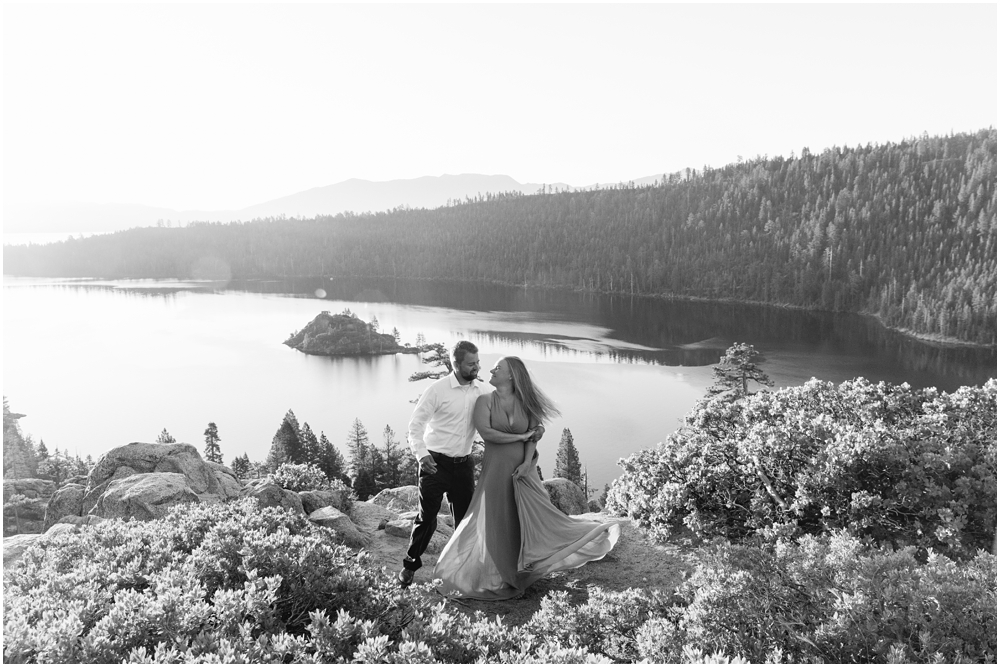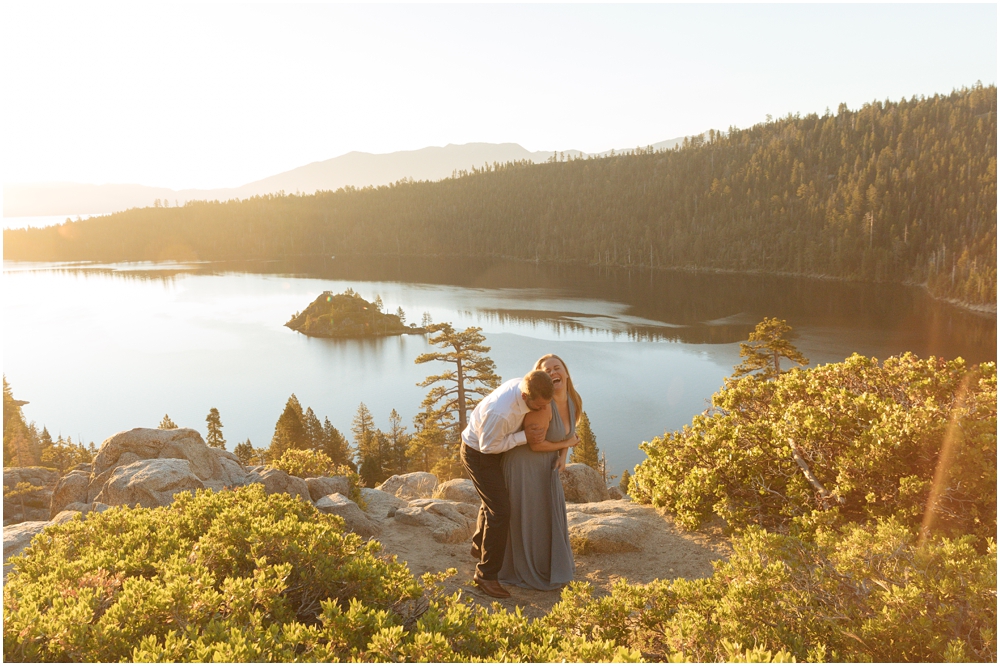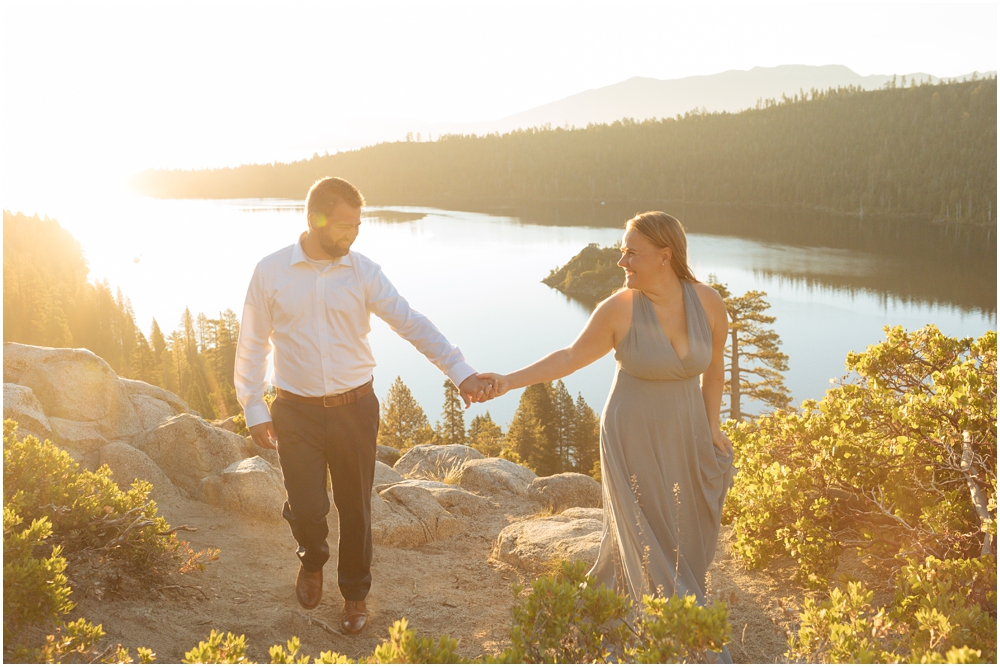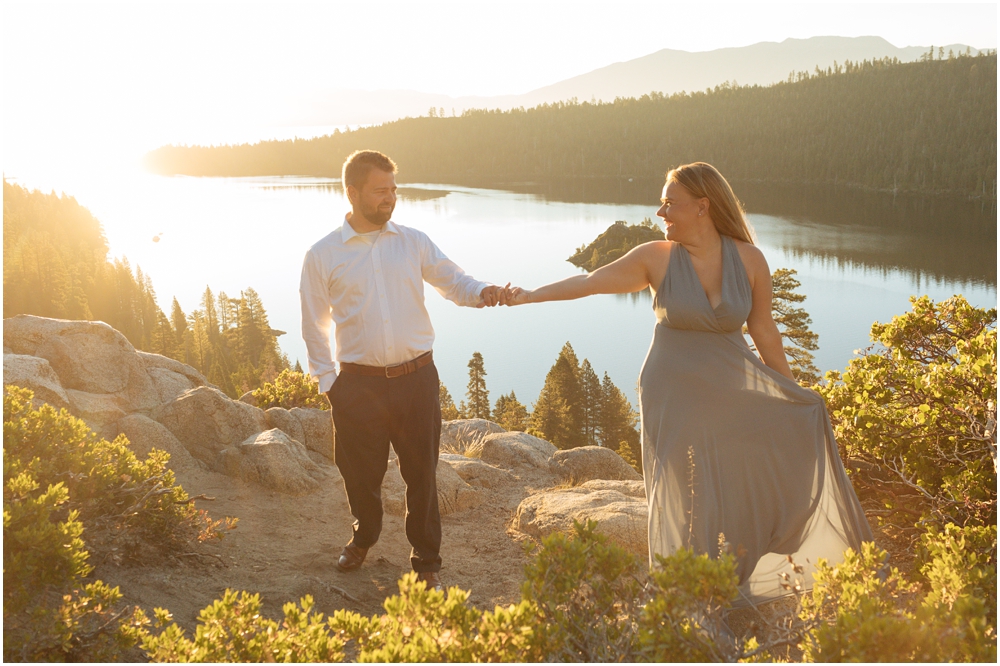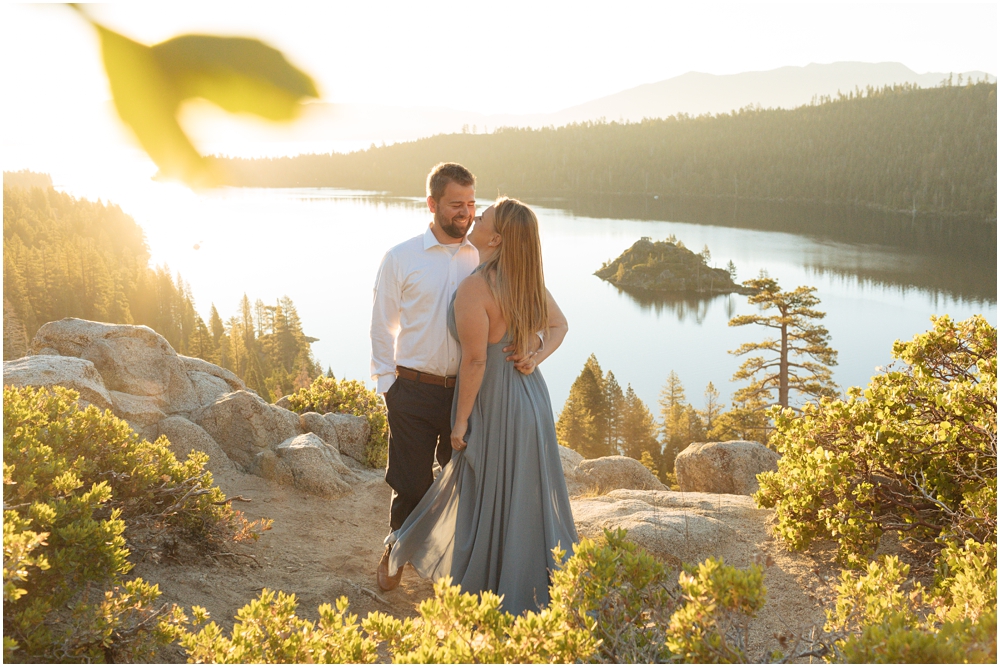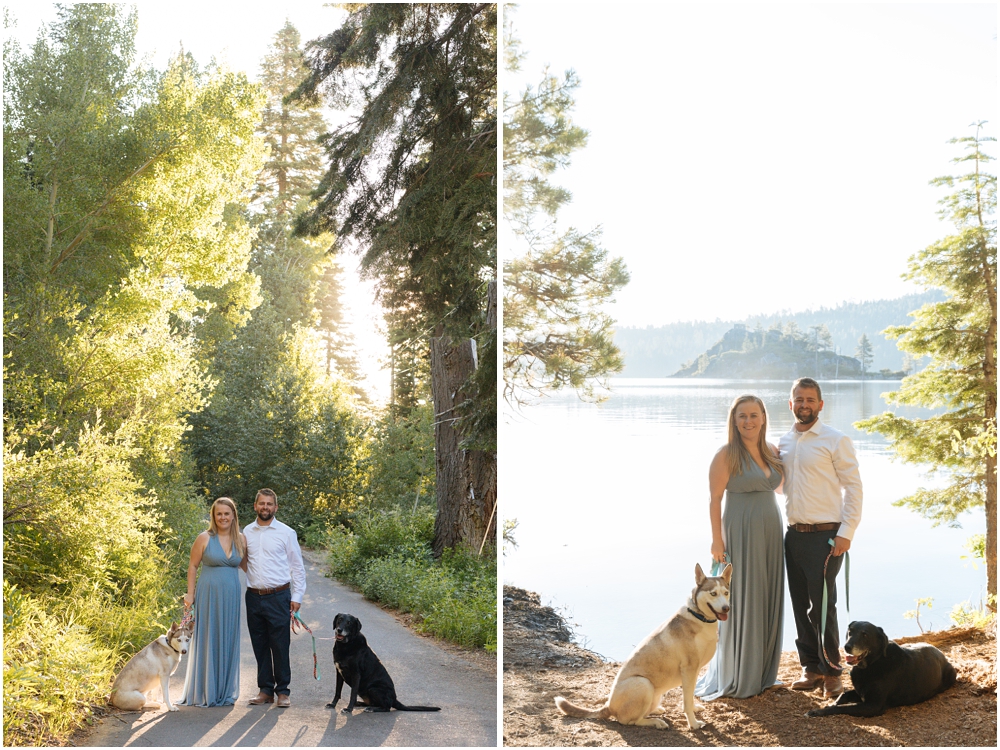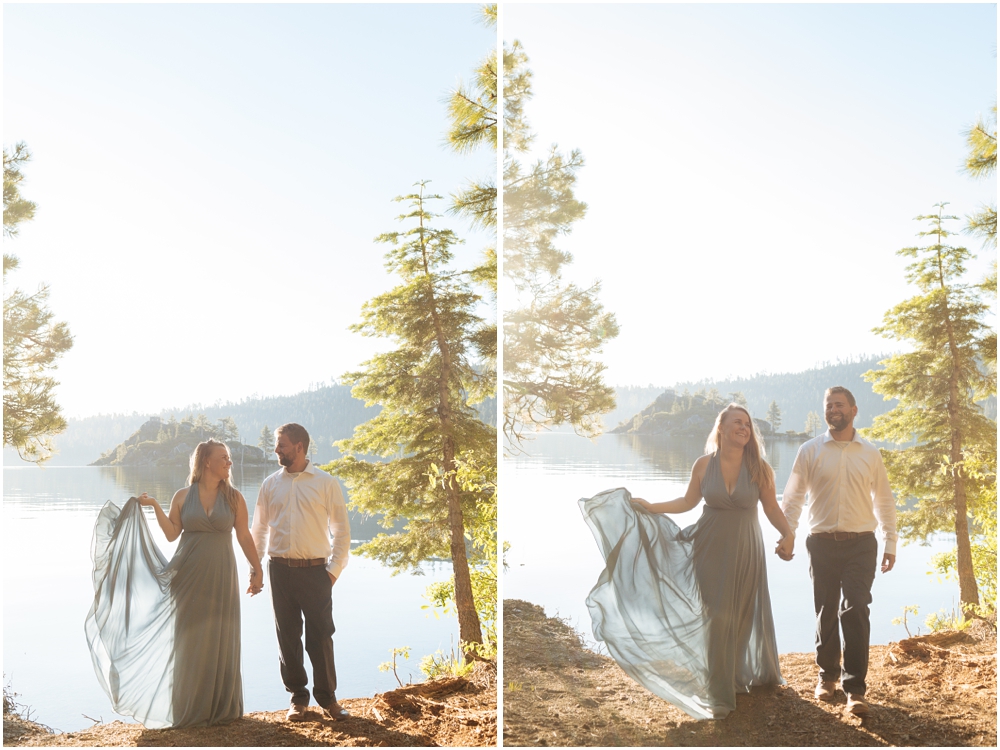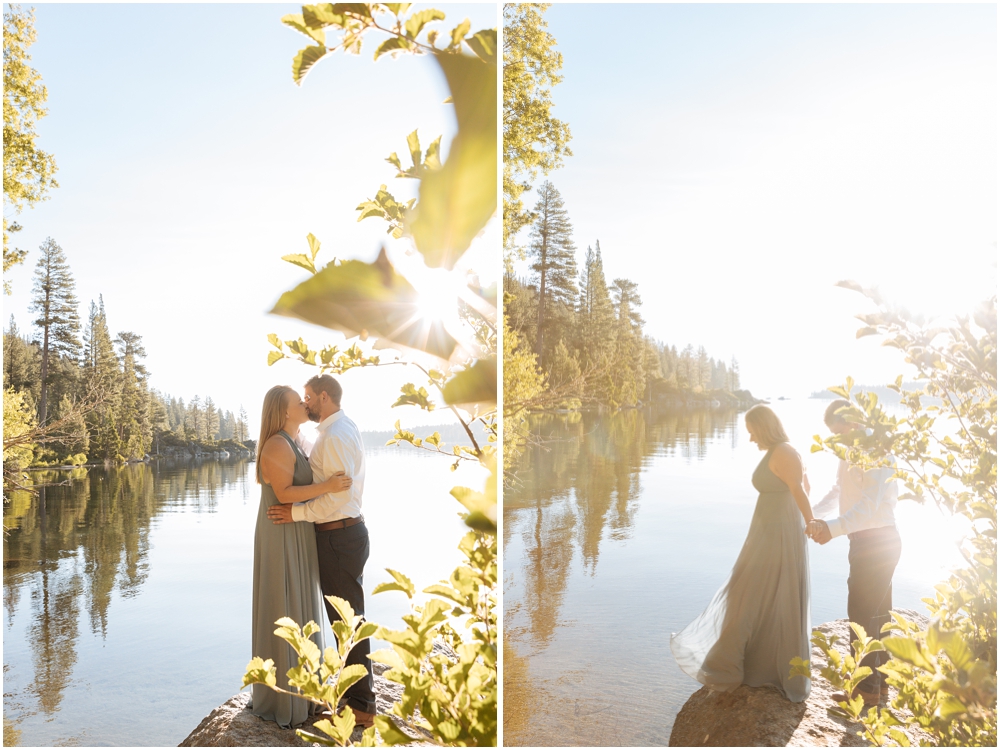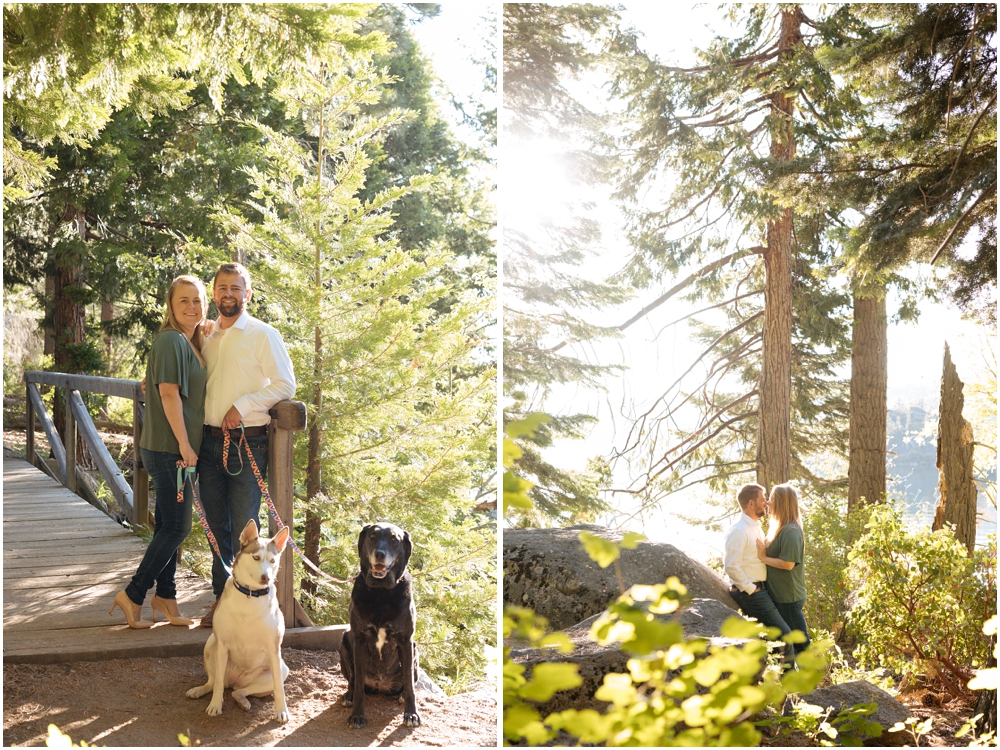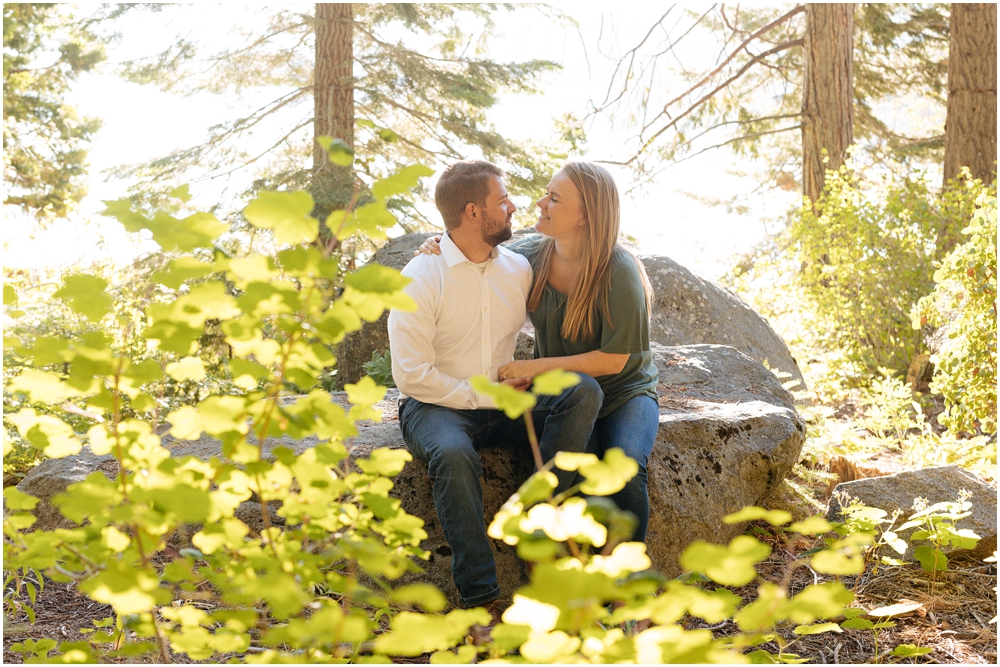 This gallery is also shared as Emerald Bay engagement photos. Learn more about Emerald Bay State Park here.
Browse more Engagement Photos here: