Photographing Maggie's UC Berkeley graduation photos was an absolute blast. I am so glad that she's roommates with Lina and loved the photos that I took of Lina so much that she wanted graduation photos of her own!
Maggie's session took place on a cloudy day. We thought about rescheduling, but Maggie loves cloudy weather, so we went ahead. I am SO glad we did. The grey sky and soft, pretty light sets off her gorgeous red hair perfectly and I'm obsessed with the way these images turned out.
We got creative during this session, for sure, but we started with some basic images in front of the ever faithful Sather Gate. Beautiful color, lovely spot to celebrate graduation.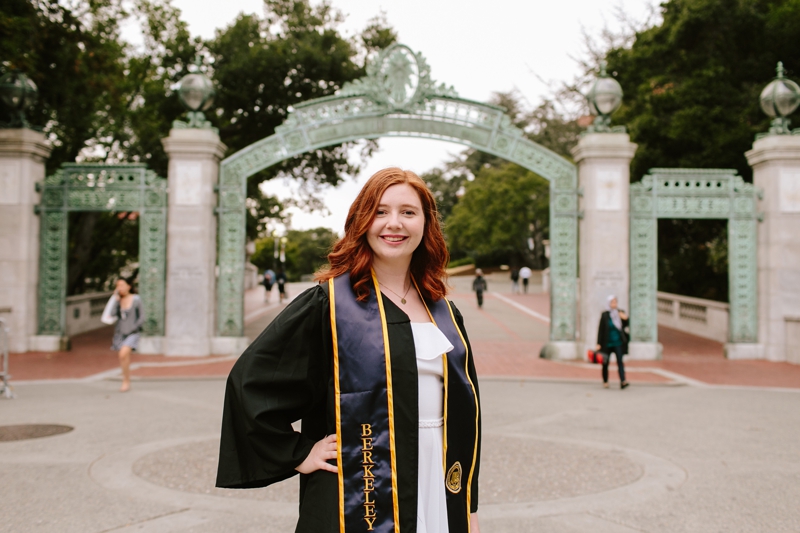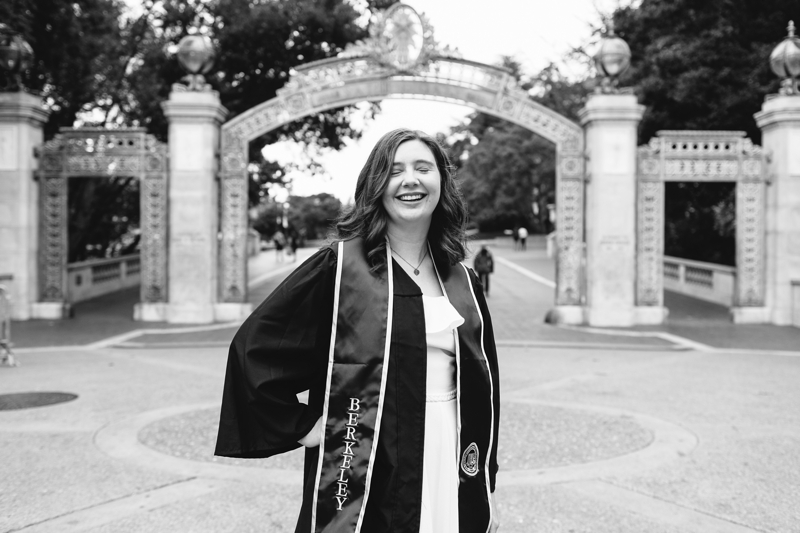 Proud of her accomplishments and ready to take on the world as a Cal grad. Go bears!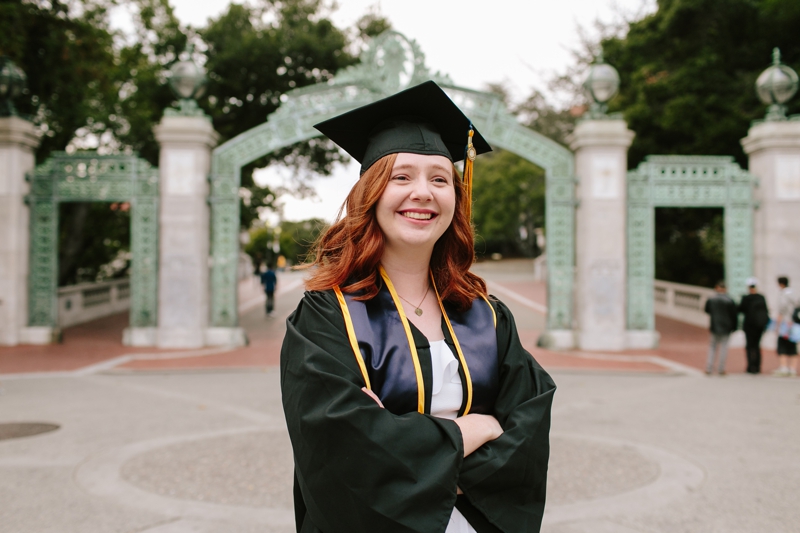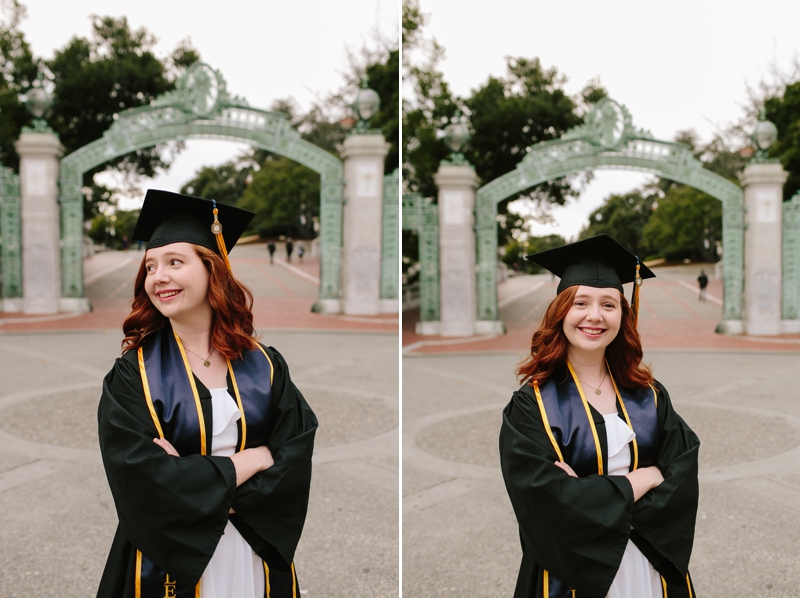 Maggie got a beautiful dress for her Cal graduation and I am SO obsessed with how floaty and pretty it looked on her. Being an out of state student, Maggie was super impressed by the redwoods on campus and wanted to be sure to celebrate and include them in her photos. What a fabulous idea. I love these images – the light and the trees are stunning.
And it's a dress that can truly TWIRL. I used to test all dresses against the twirl test as a child. This would have passed with flying colors and, honestly, I could have included ten images more from this part of the session. Maggie might have gotten sliiiightly dizzy getting these shots, but they make me happy. Doesn't she look like a woodland fairy? Love love!
And in black and white, too. So good.
Some simple portraits in the woods.
South Hall is one of the original buildings on campus and when you look back at old old photos of Cal, this is one of the spots that you can still recognize. Back then, Maggie had a relative who also went to Cal (Cal tends to run in families), so we stopped by for some images in front of this iconic building. So fun when you can add personal touches to a gallery.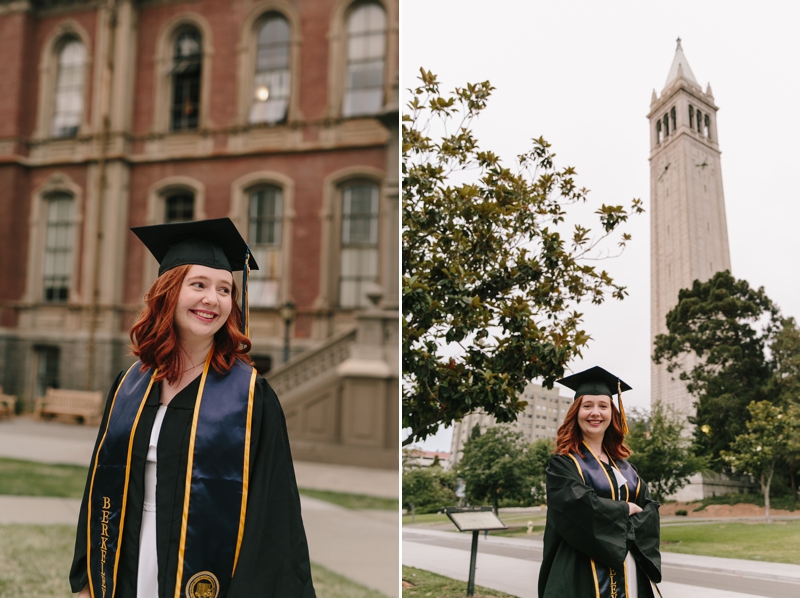 Here's Maggie in front of Cal's iconic Doe Library. I love taking students here – everybody has spent SO many hours living and working and learning in this building (and the many stories below ground that house the books and desks and study rooms and more). 
Brains AND beauty. Get it, girl!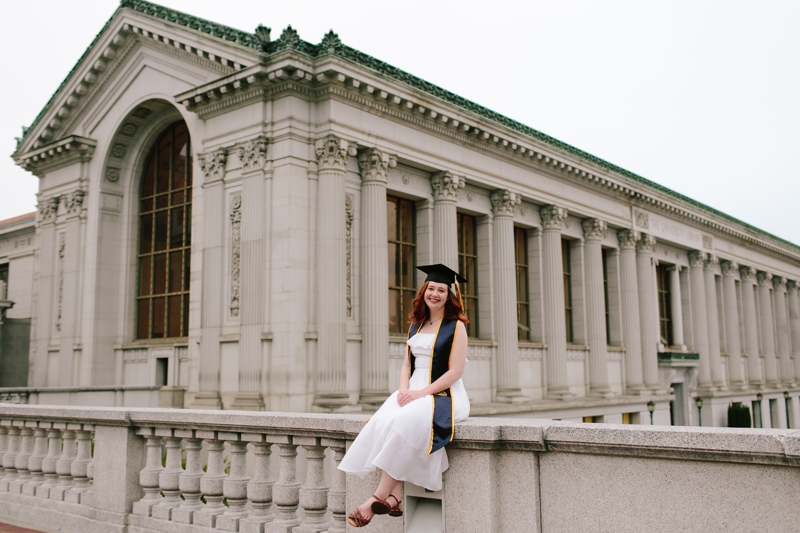 Too cute. Love me a good candid moment. <3

Can't believe how excellent her hair looks. Winning, for sure!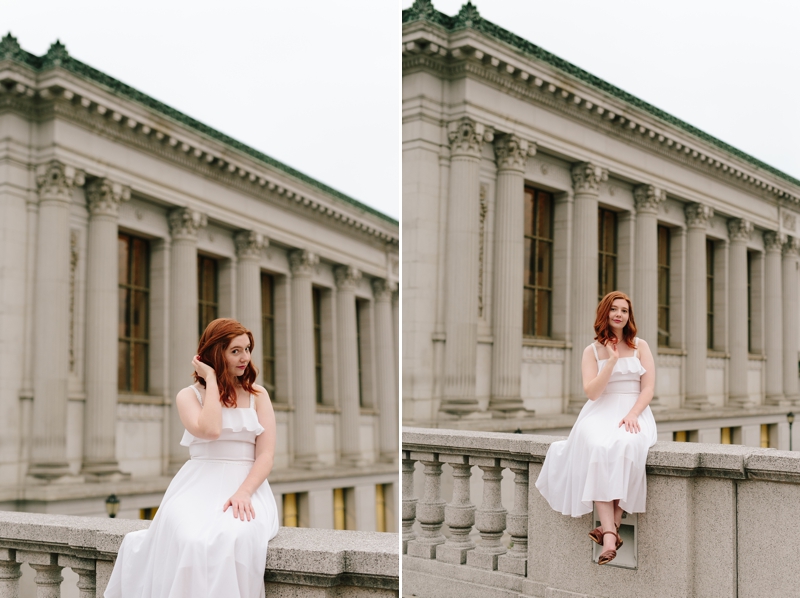 As the sun finally started to dip down towards the horizon, there was a small break in the clouds. I love the dreamy look this moment of light gives these clouds. The little bit of color just lights everything up. So beautiful. My favorite few photos from the session, for sure.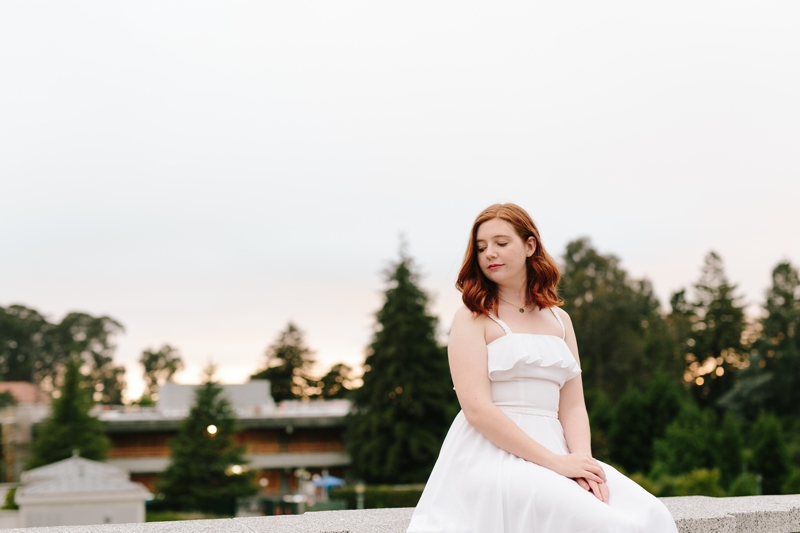 I mean, come on, right? Amazing.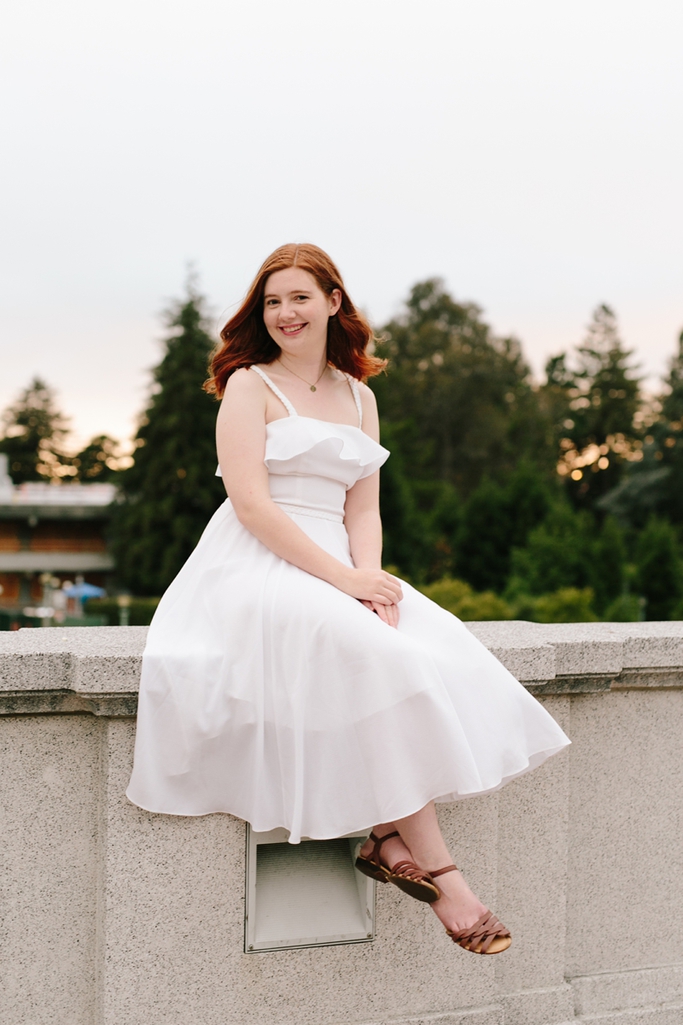 And a few final images with the Berkeley sign. So fun.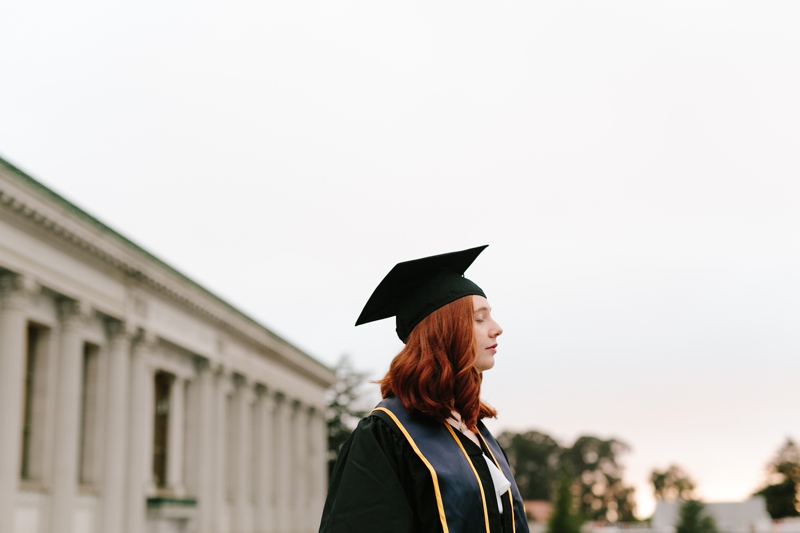 Congrats again on graduating, Maggie! You worked hard, learned a lot, and should be proud to call yourself a Cal bear! XO
For more graduation portraits, browse HERE. For more headshots, see HERE. To get in contact about having me document this special time in YOUR life, email me here: hello AT simoneanne.com. Can't wait to meet you!