Palace of Fine Arts Proposal
So so so very excited to share Milap and Shivani's gorgeous Palace of Fine Arts proposal with you today! Milap reached out to me to help him pull off the perfect surprise proposal in this gorgeous location. The two of them spent the day in a tour of San Francisco (re-living many of their first dates with sushi, coffee, and more! so cute), ending at the gorgeous Palace of Fine Arts. I posed as a student, they enjoyed a walk, then I asked for a quick photo since I was looking for a couple to model and… he got down on one knee! She was mostly surprised, very excited, and had the best afternoon.
After a gorgeous surprise proposal at the Palace of Fine Arts, her family and his joined us to partake of the celebration, another fun surprise as many people flew in from out of town to celebrate. The sweetest!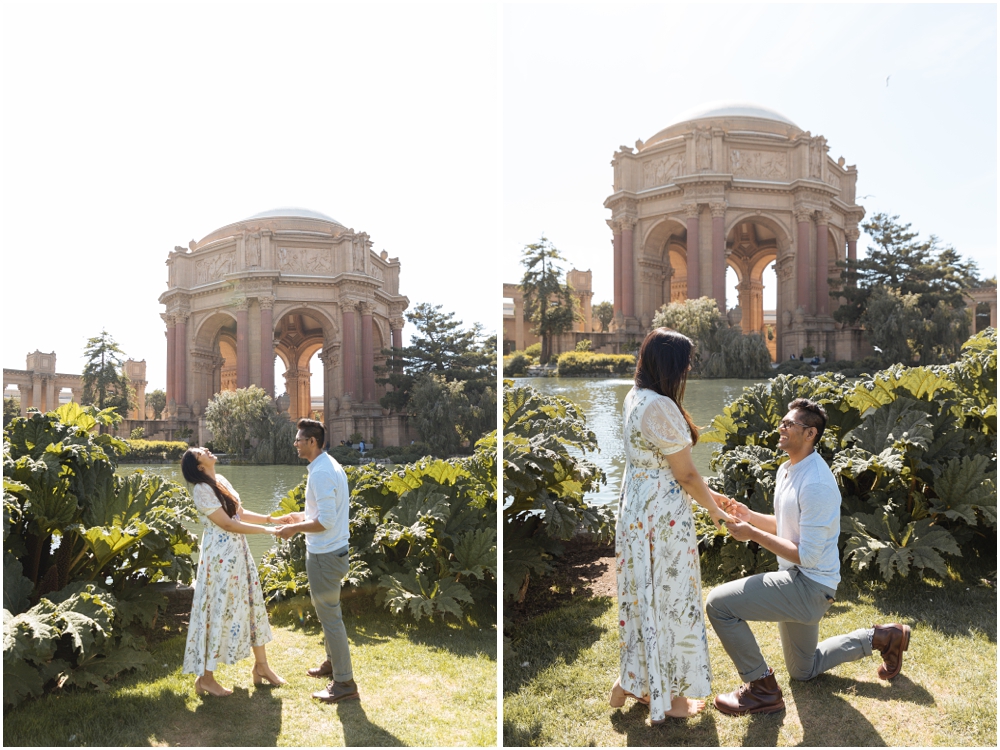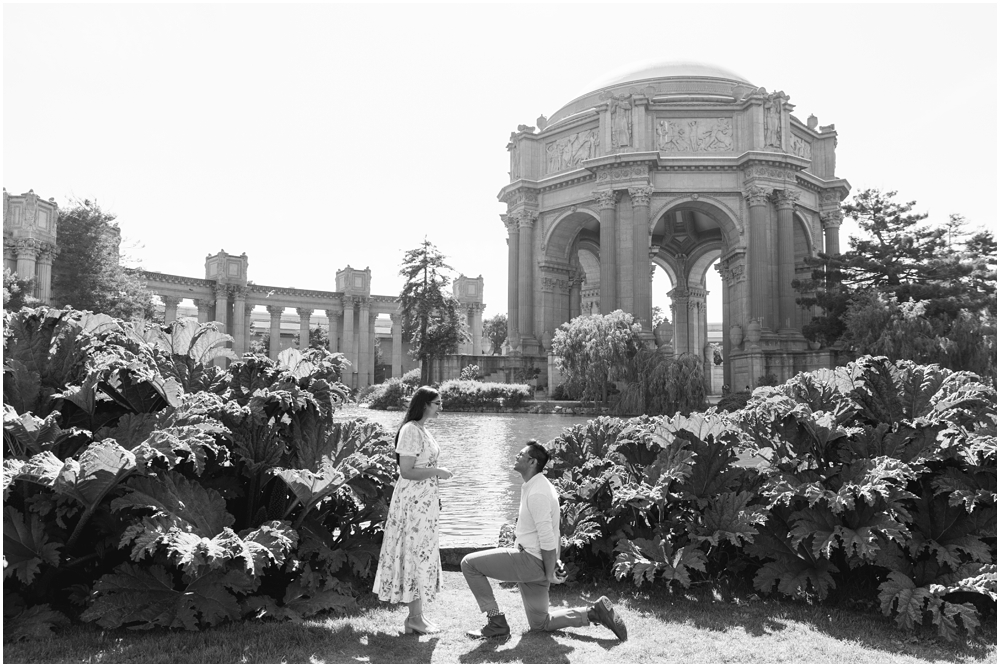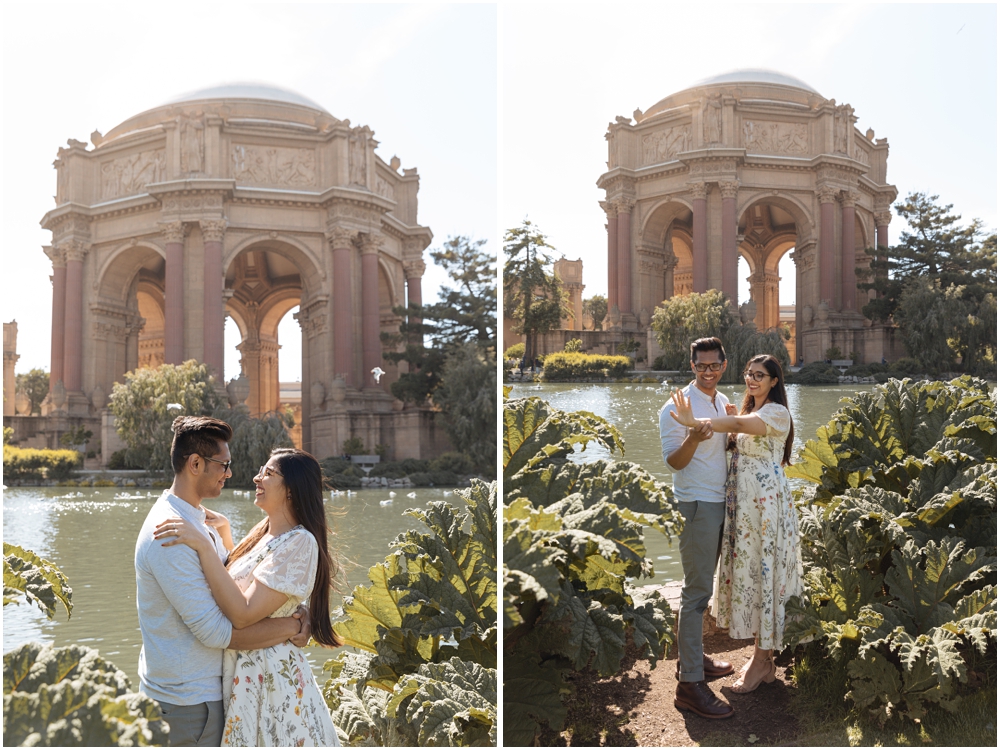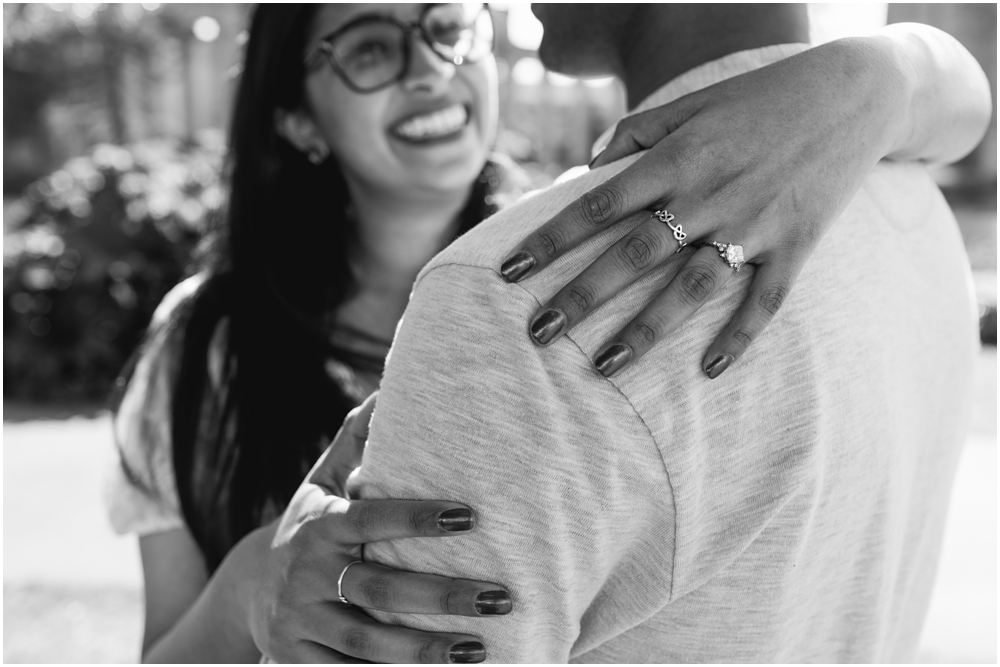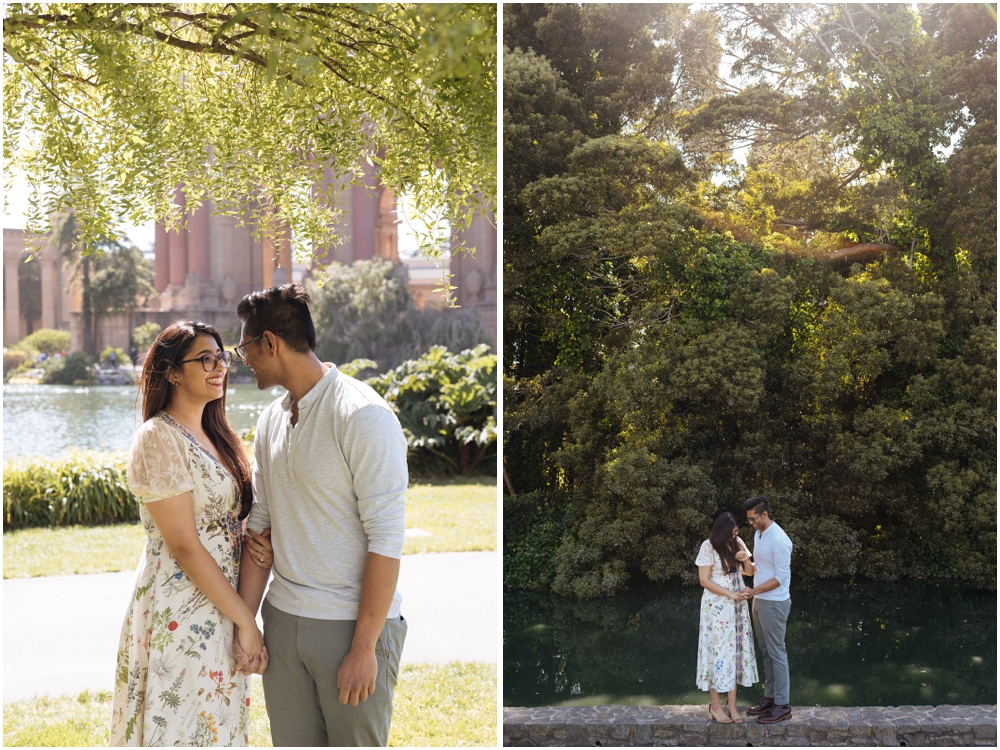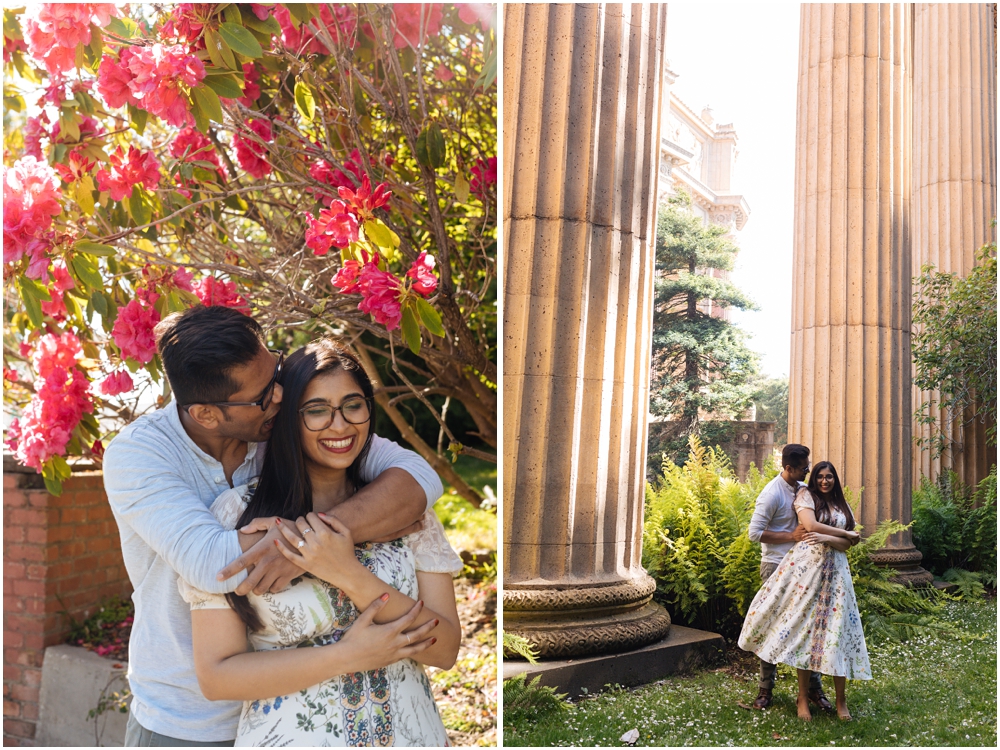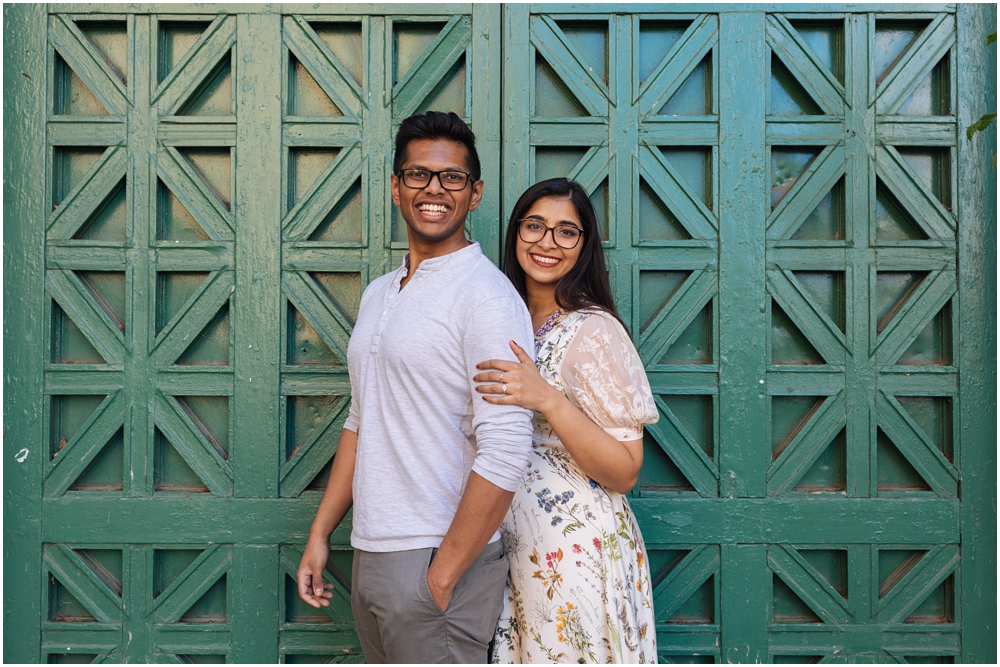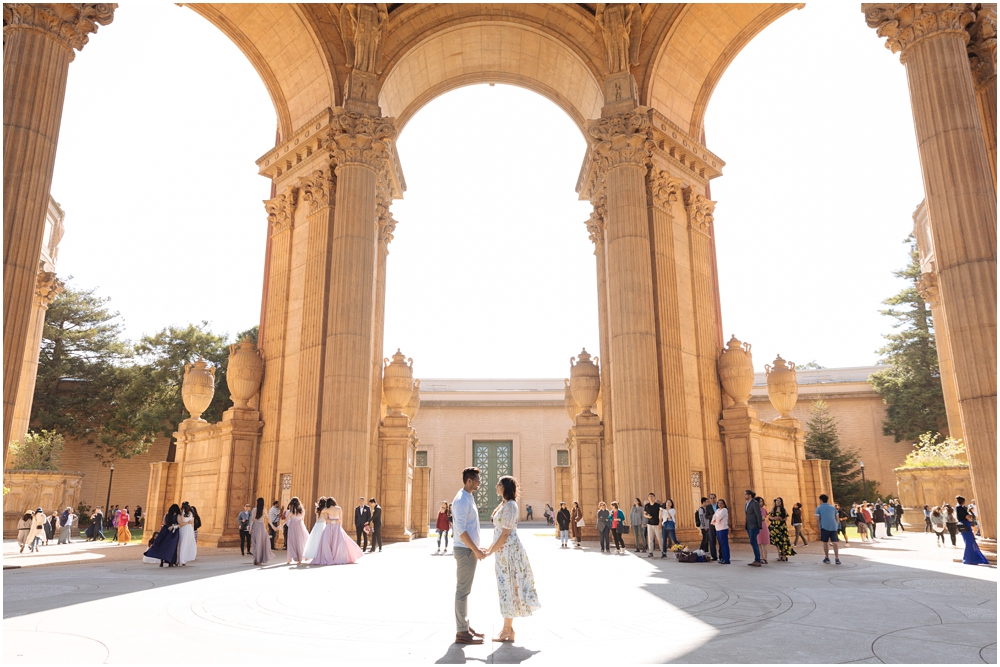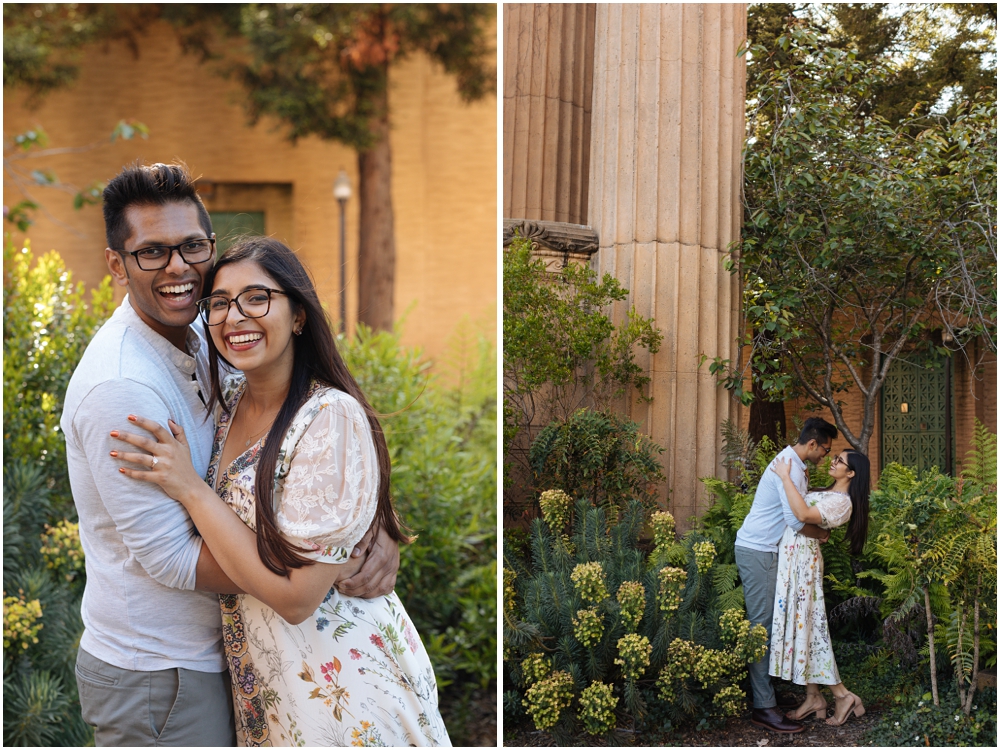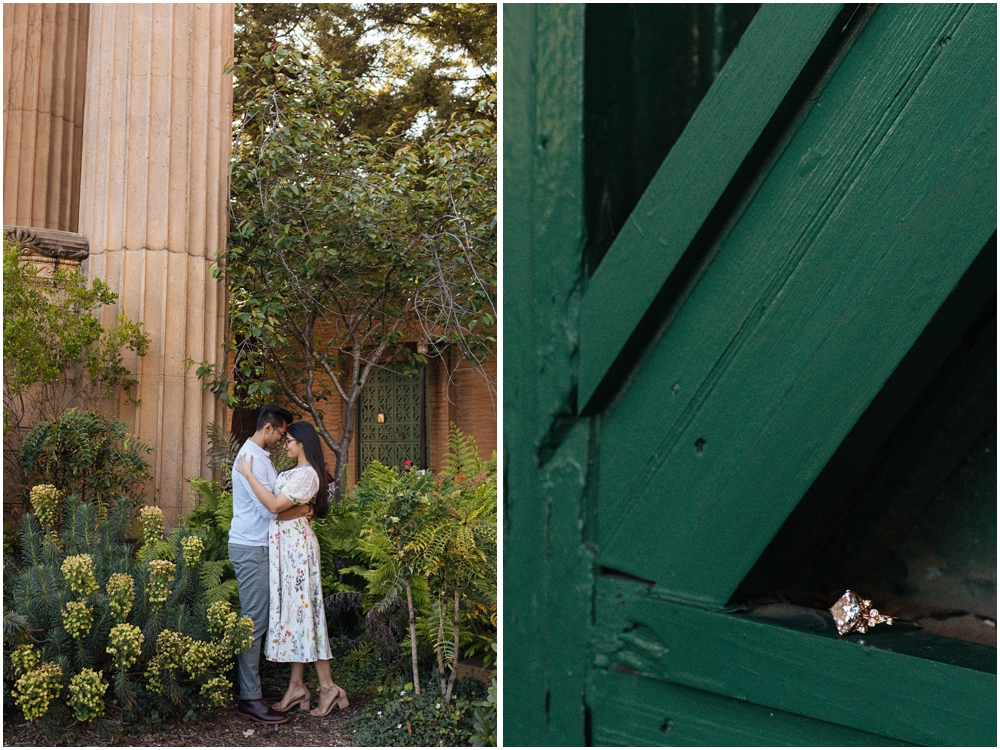 The Palace of Fine Arts
The Palace of Fine Arts is located in San Francisco, near ish to the water and the Golden Gate Bridge at 3601 Lyon St, San Francisco, CA 94123. It's a gorgeous old Beaux Arts building that was originally built for the Panama-Pacific Exposition (similar to the World Fair) in 1915 and has remained a San Francisco landmark ever since. It's a beautiful outdoor park now, open for free to the public (there's a theater as well, and the building on site, an event center now, used to hold the San Francisco Exploratorium, a children's science museum).
More Proposal Photographs
Browse more engagement proposal photos below!