Ritz Carlton Engagement Photographer
It was so much fun to celebrate Patrick and Colleen's Half Moon Bay engagement at the Ritz Carlton. We had a day with conflicting weather reports, but since they were in from out of town, we took the risk and braved the weather. We ended up with stunning clouds, an incredible sunset, and some of my favorite photos of all time. Thank you both for sharing your special weekend with me and for allowing me to document what was in your hearts. <3
p.s. Thinking about your own engagement photos? Click through here to read my recommendations for the 25+ best engagement photo locations in California!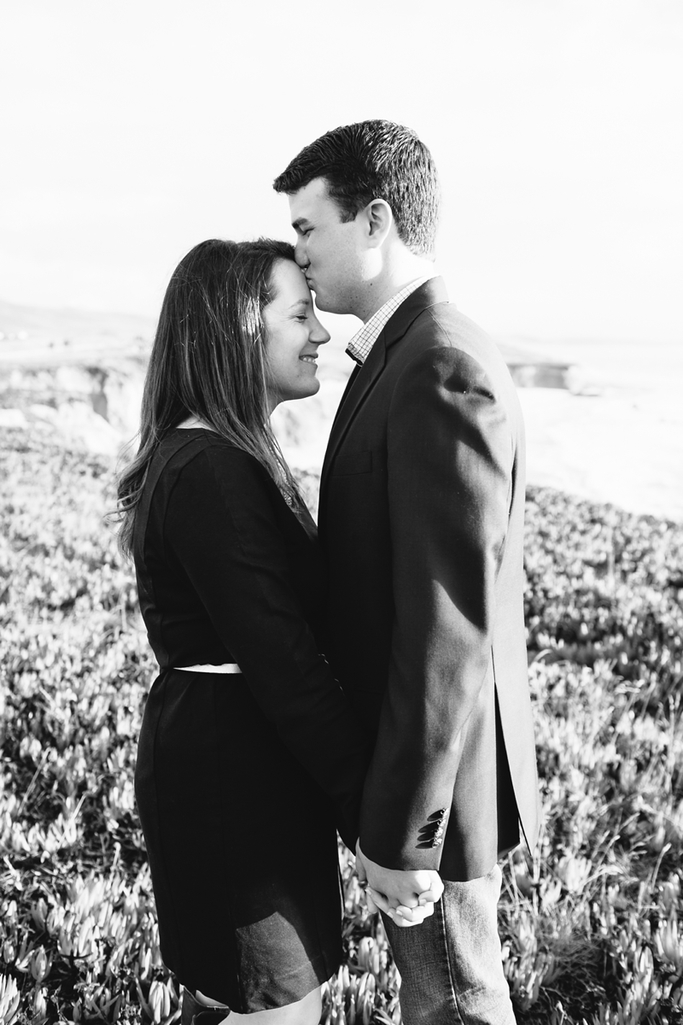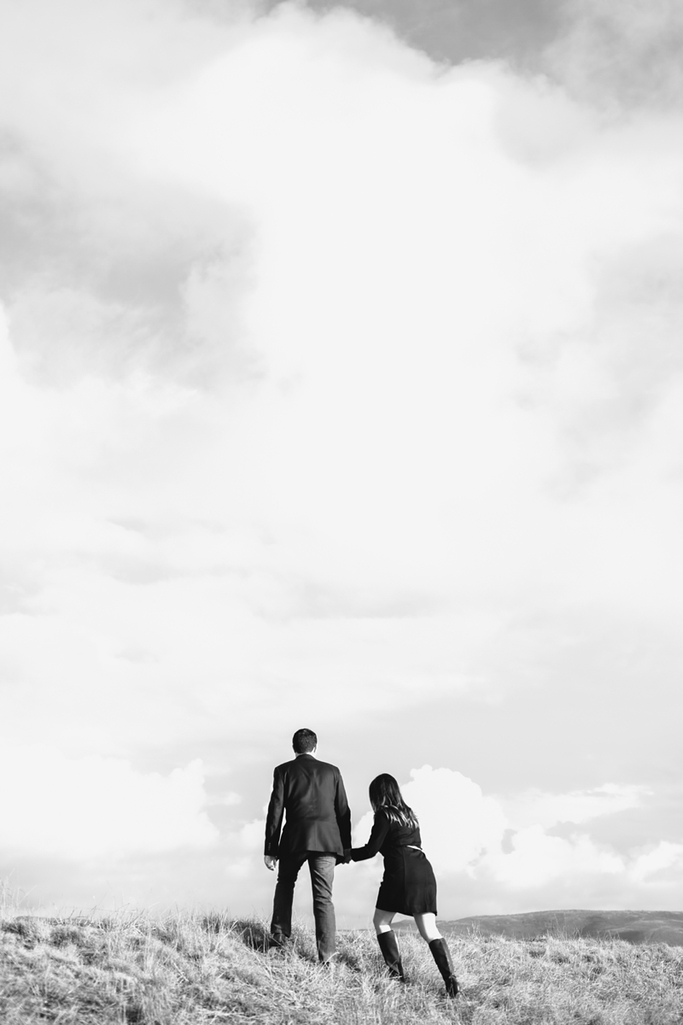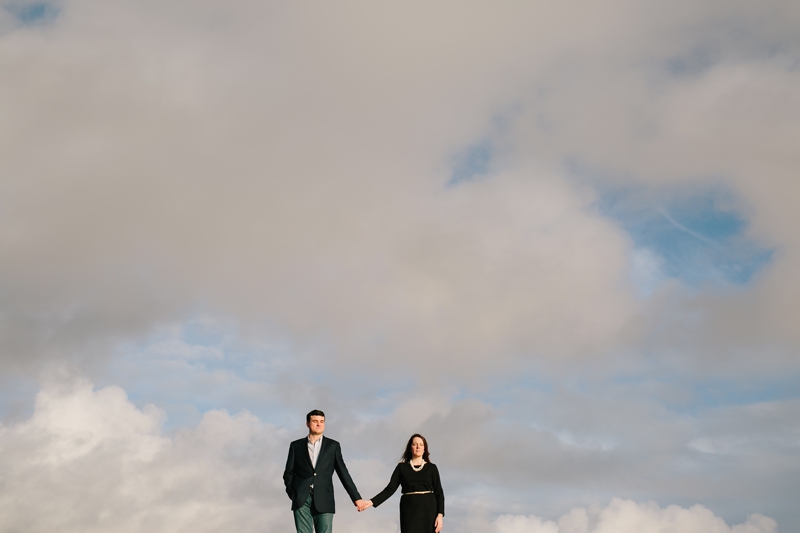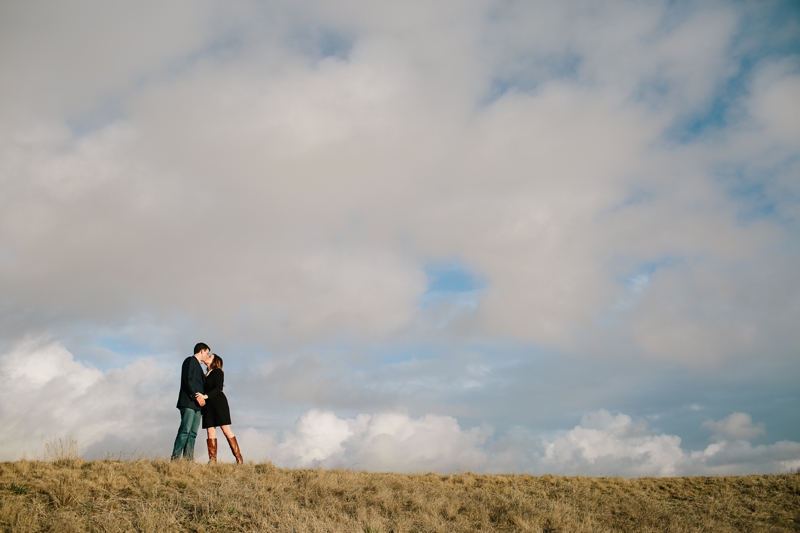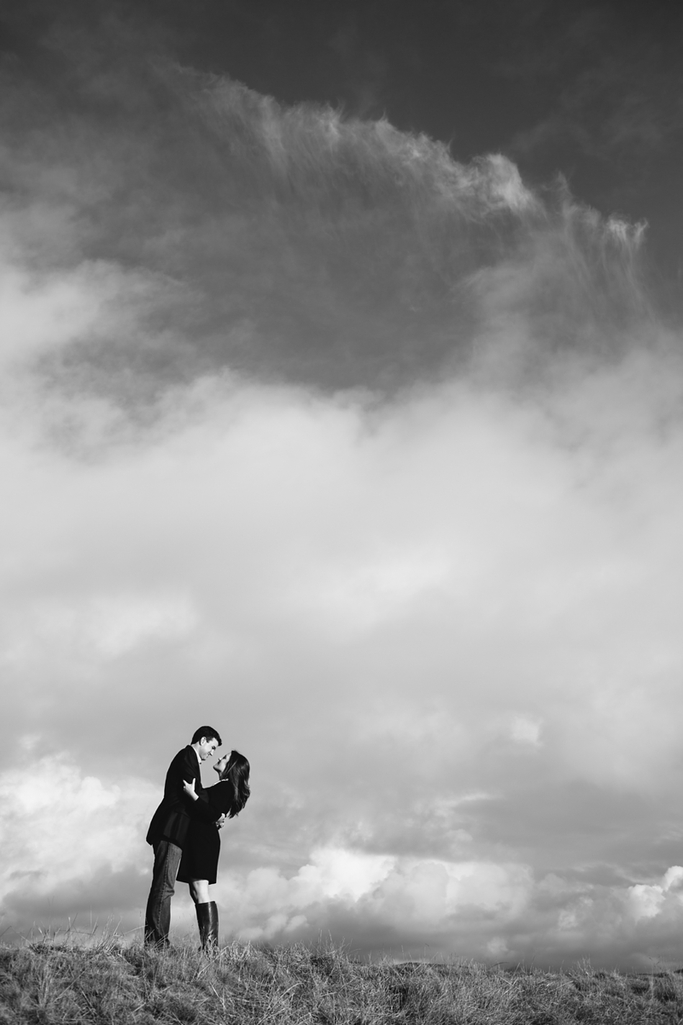 We absolutely took advantage of the big skies and beautiful clouds on this session. I love the drama of these images.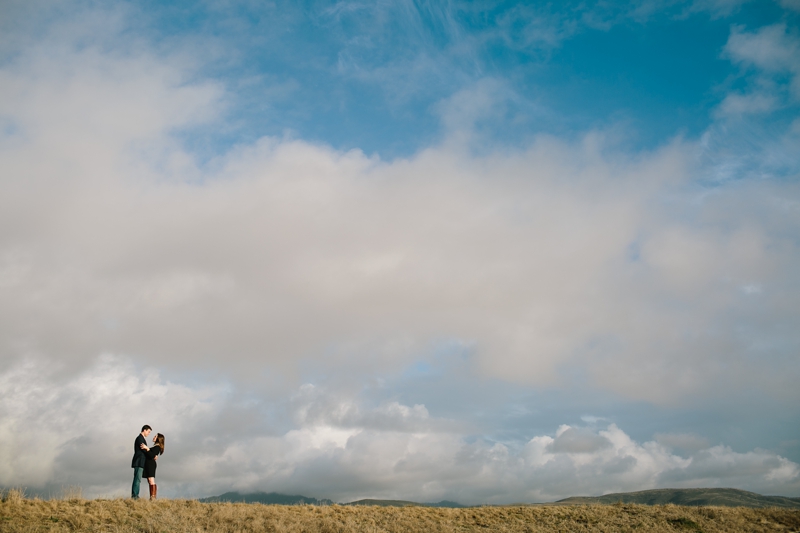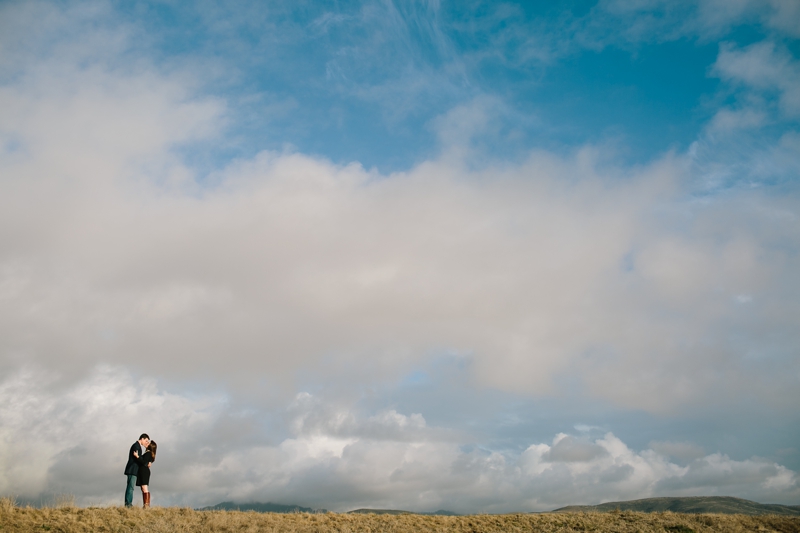 A favorite.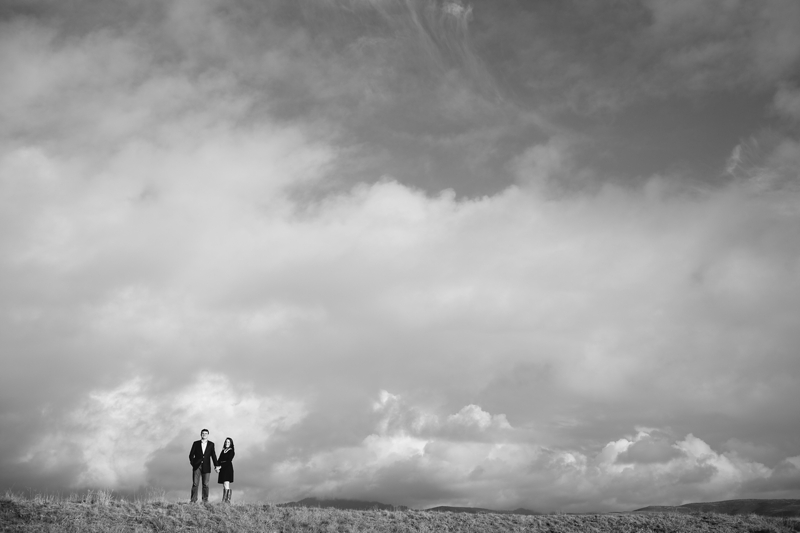 And this.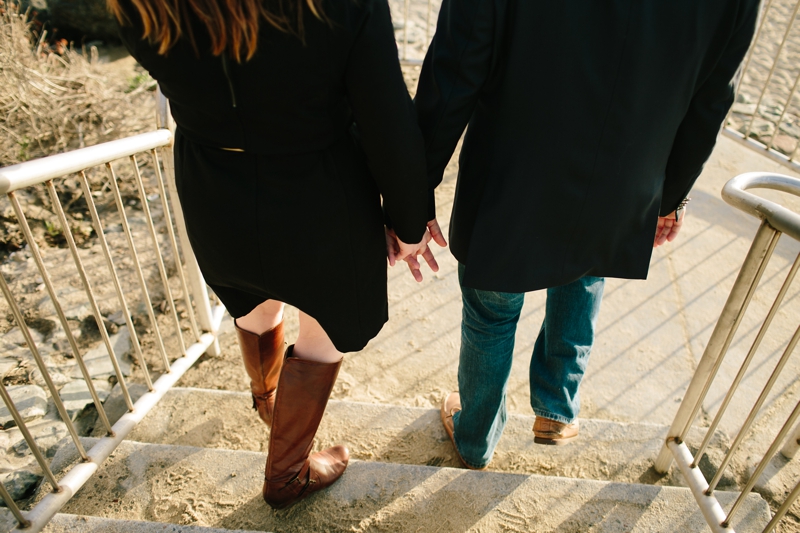 But also just sweetly holding hands.
Collen's gorgeous engagement ring sparkling in the sunshine. Wowie!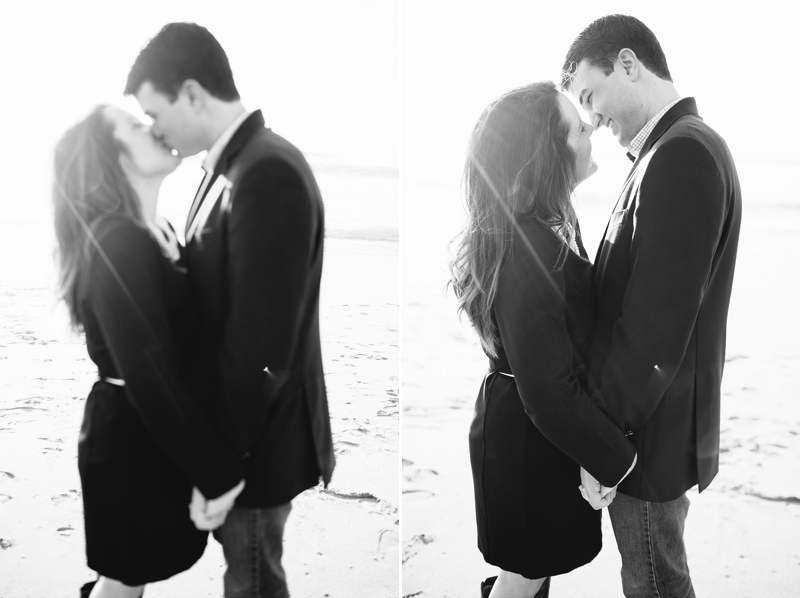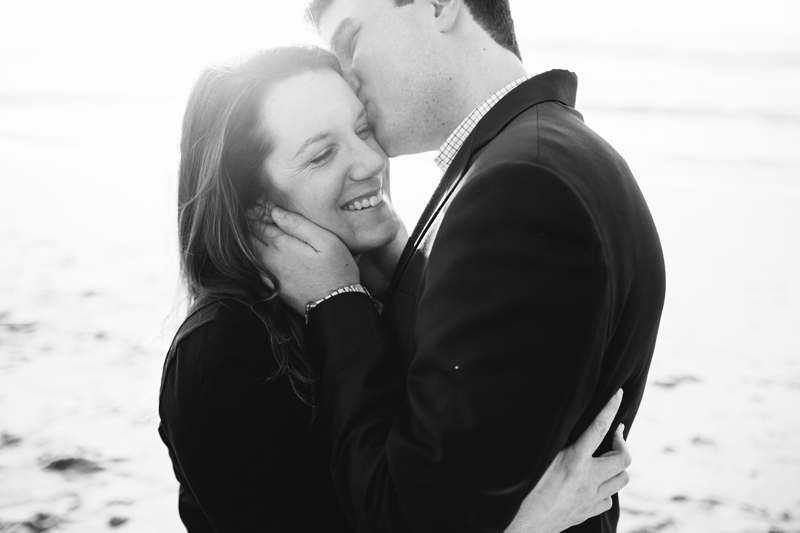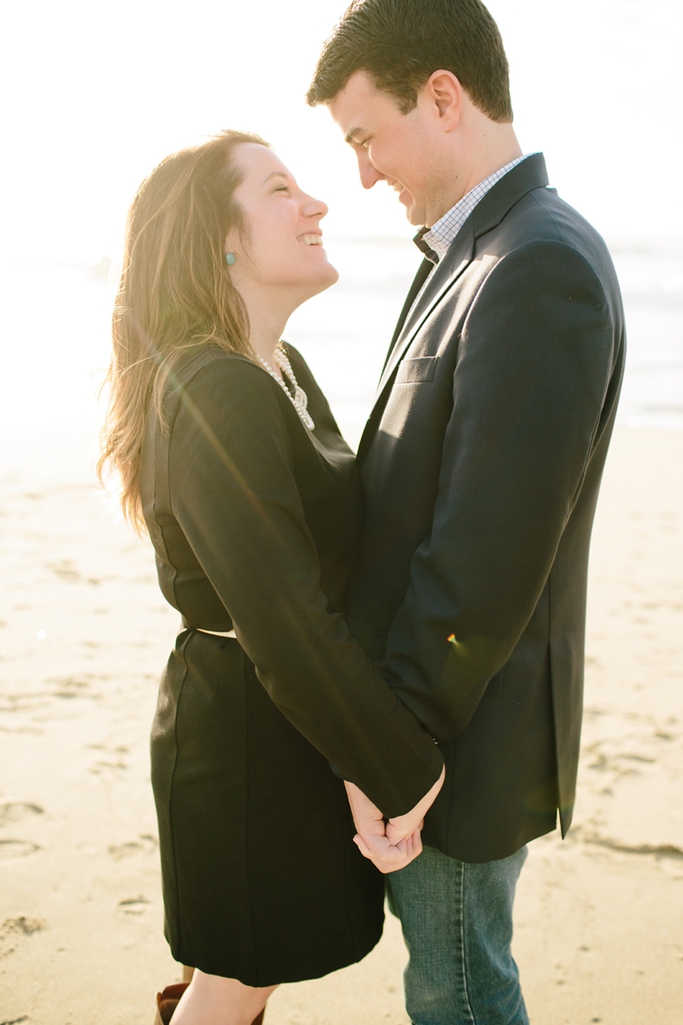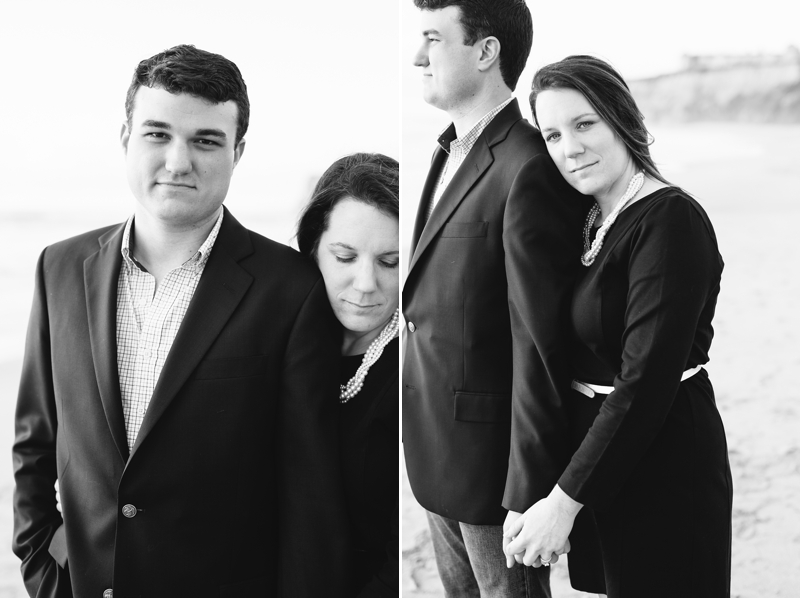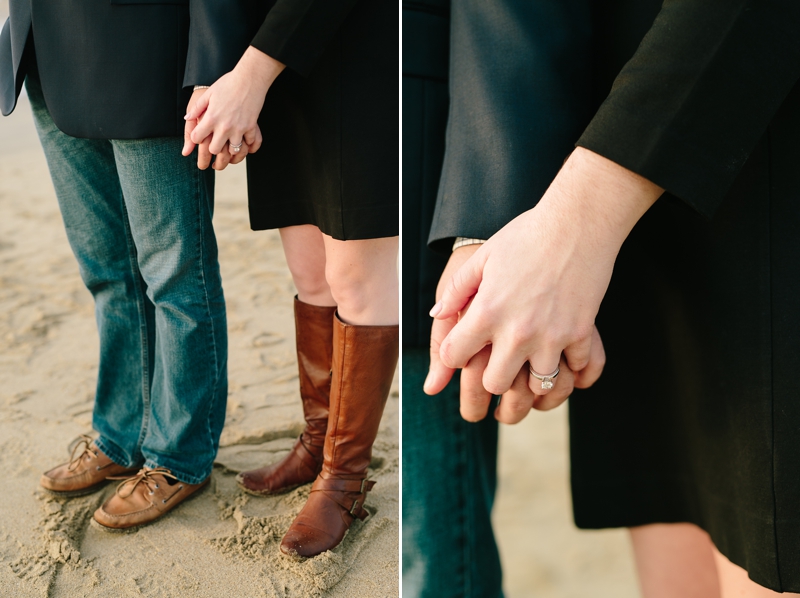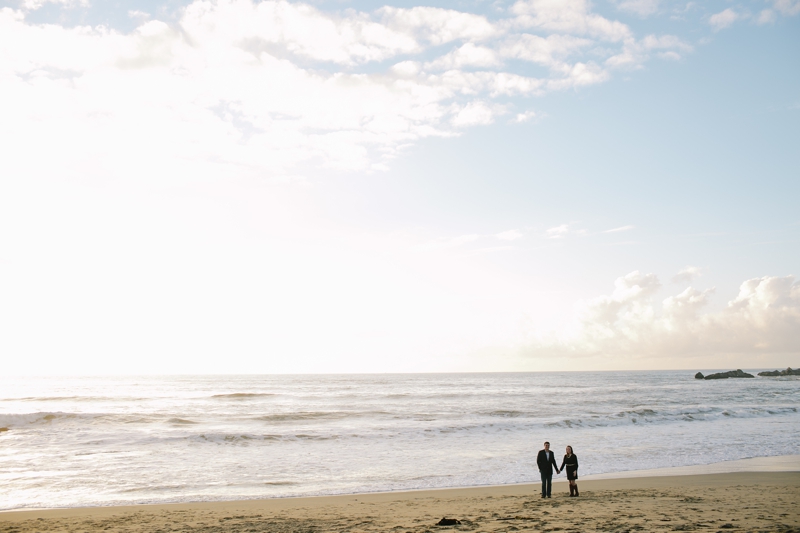 And some kisses on the beach. I love the soft focus of the one on the left.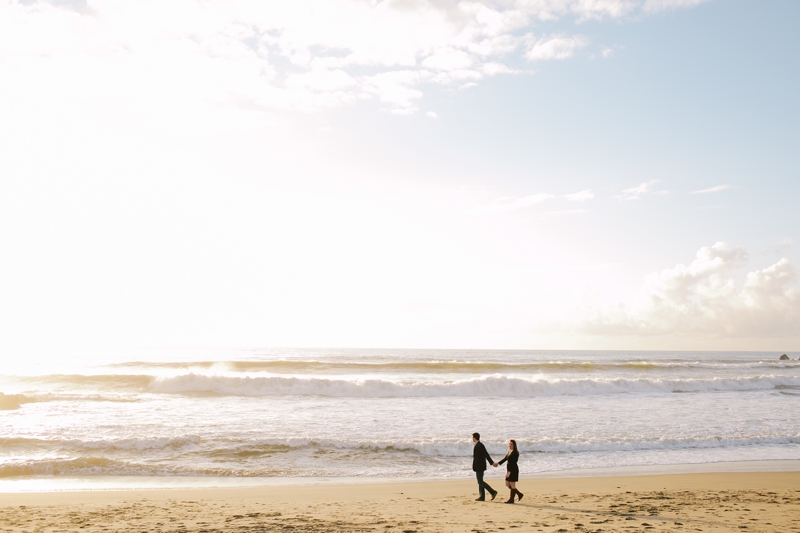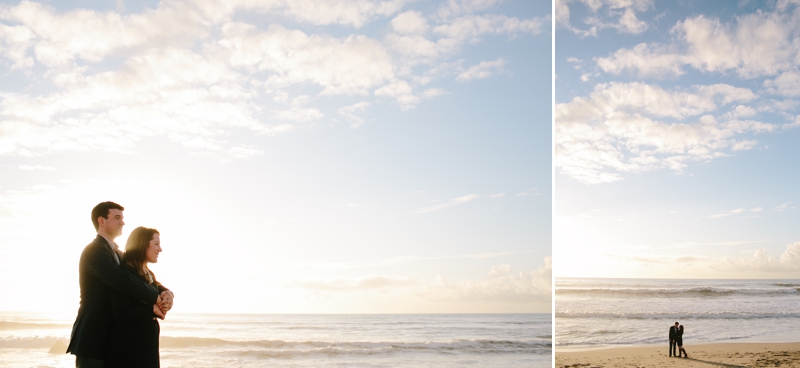 These two are from Atlanta and so they were stoked to get some engagement photos that look different than their friends' photos. We made sure to capture some big images full of the ocean so that they can look back and remember not just their love and their engagement, but their holiday together, too!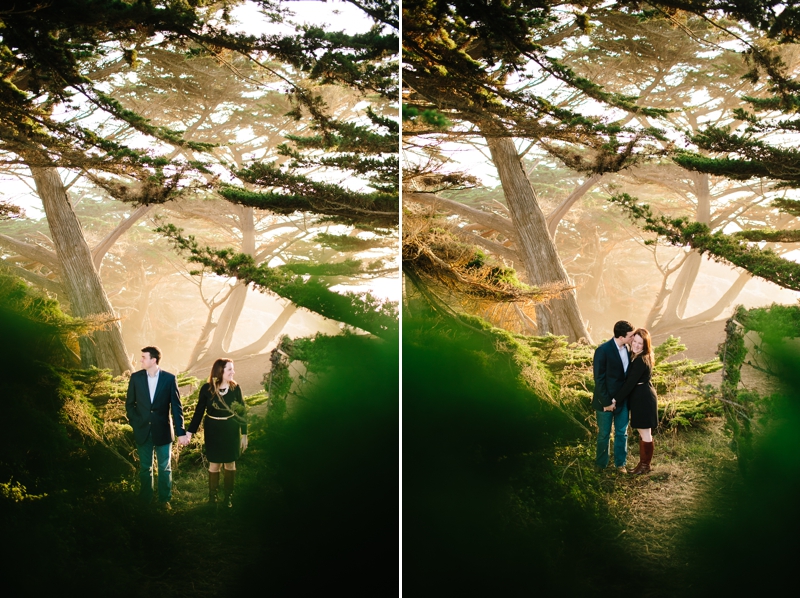 Of course, we didn't make it just beach though. These images in the beautiful, old Cypress trees, with the light streaming through, make me very happy.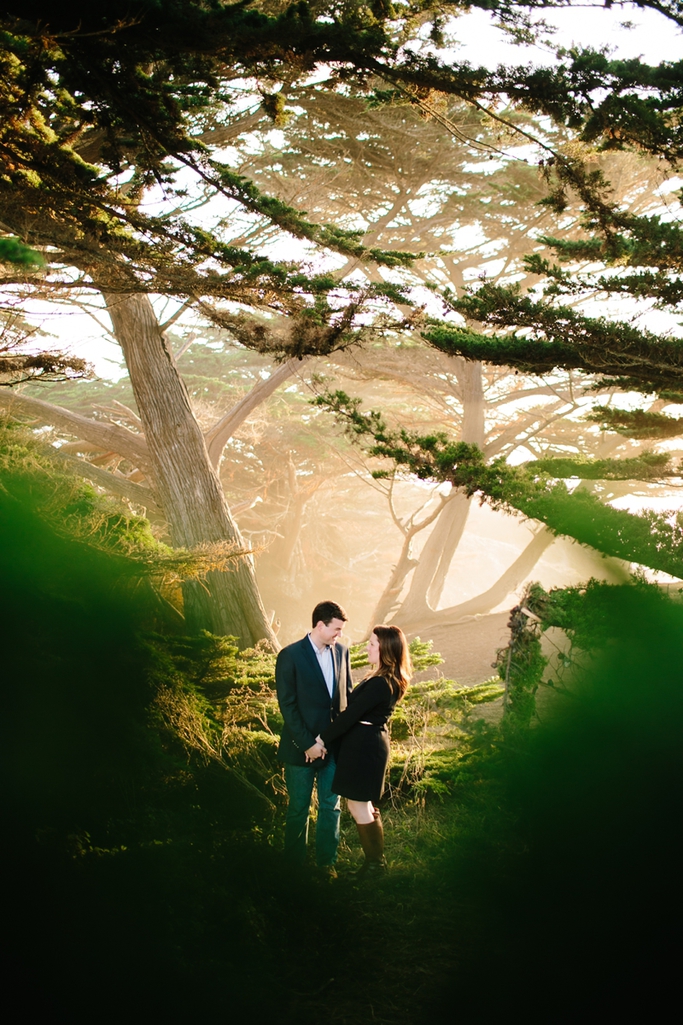 I mean, come on people! :)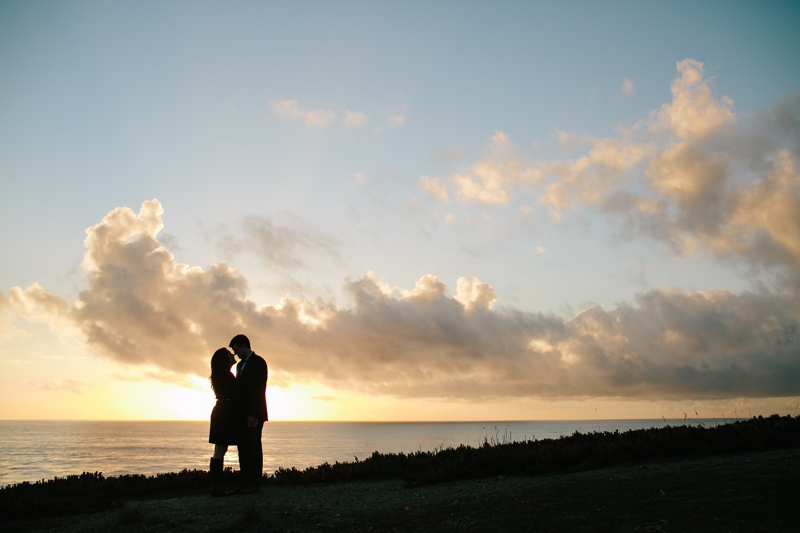 And then we got this. Are you kidding me!?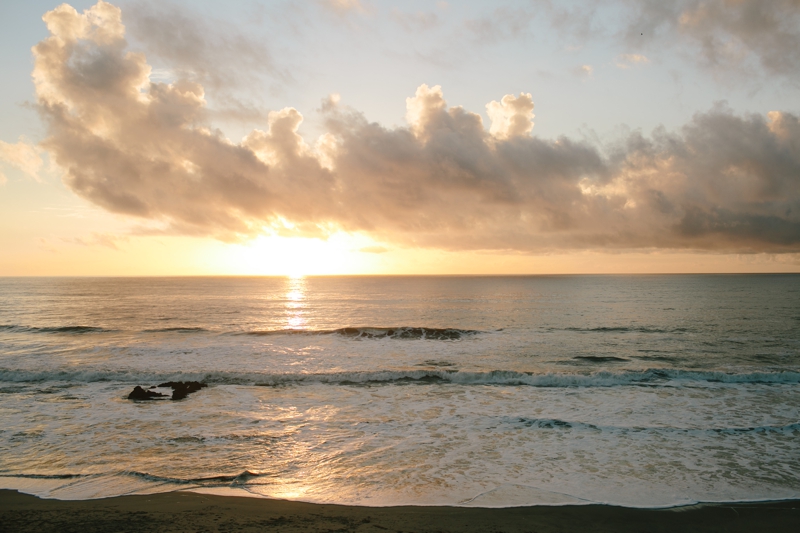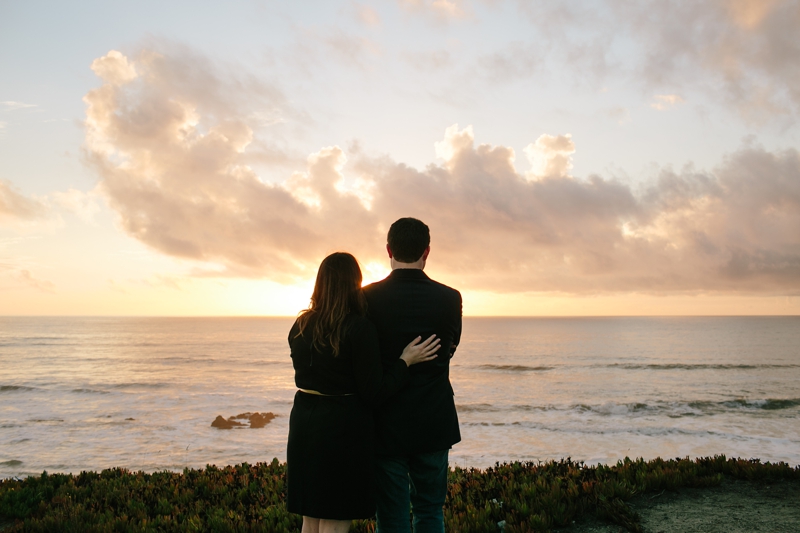 It's actually absolutely impossible to go wrong with a view like this! Dreamy and beautiful.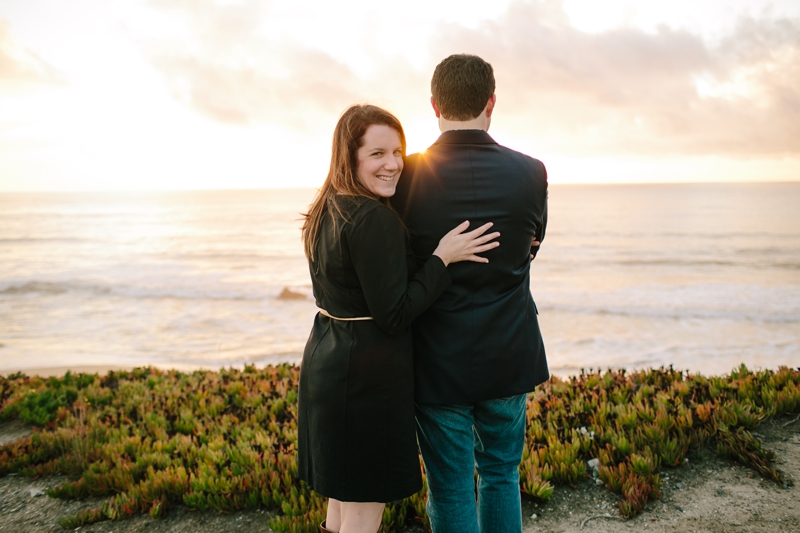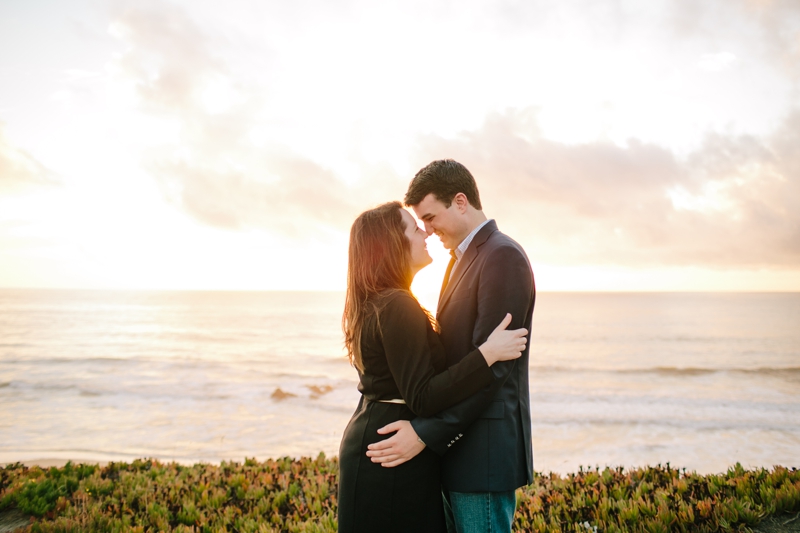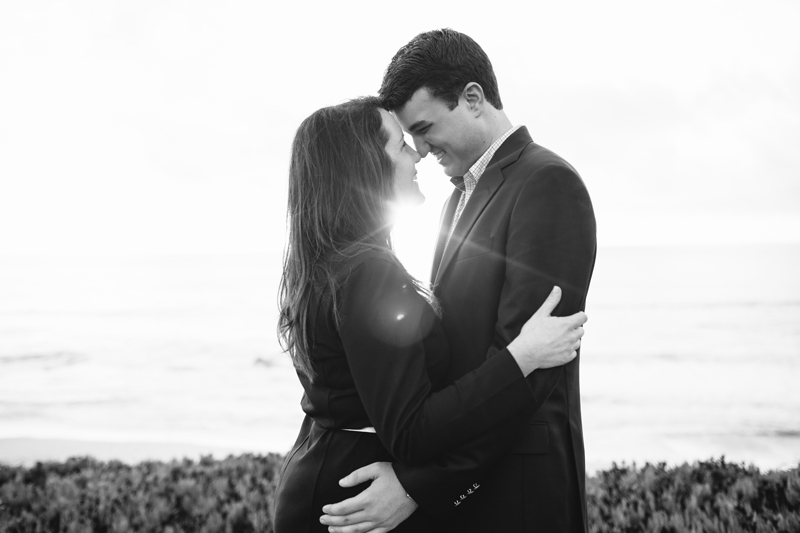 So cute.
Love the big shots in places like this.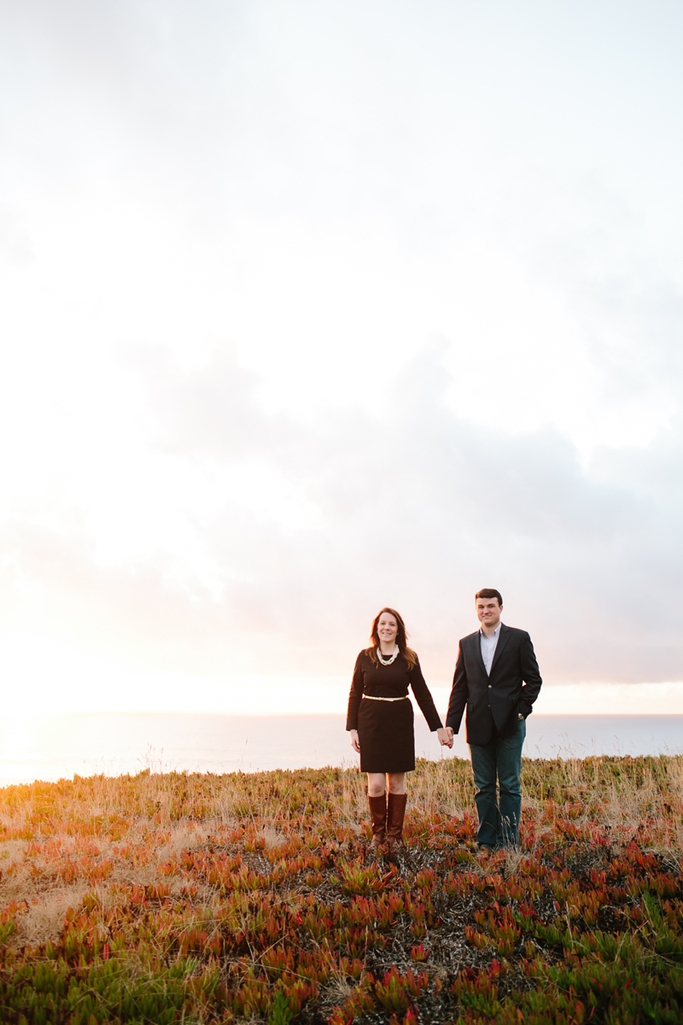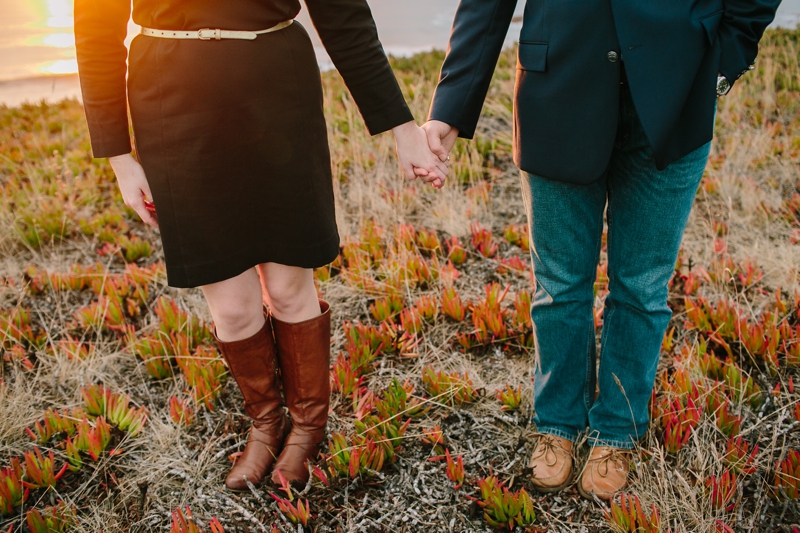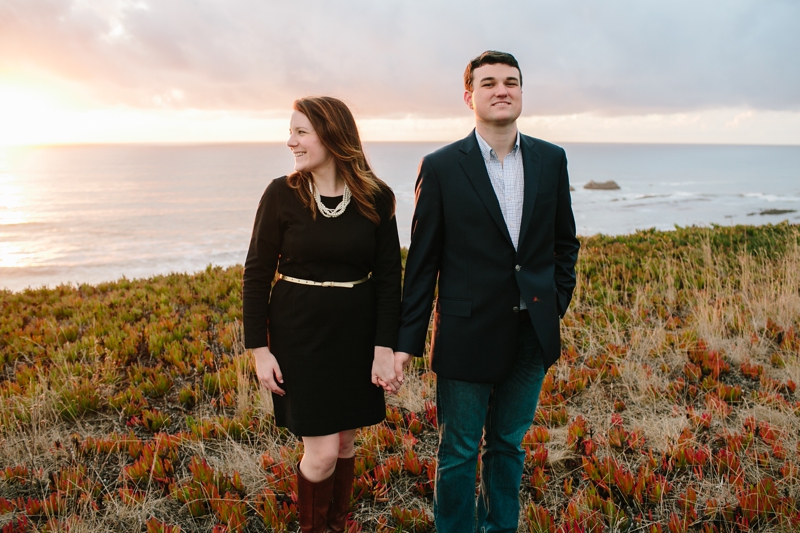 And the pop of color with the ice plant. I know these are bad, but dang is that color good or what?!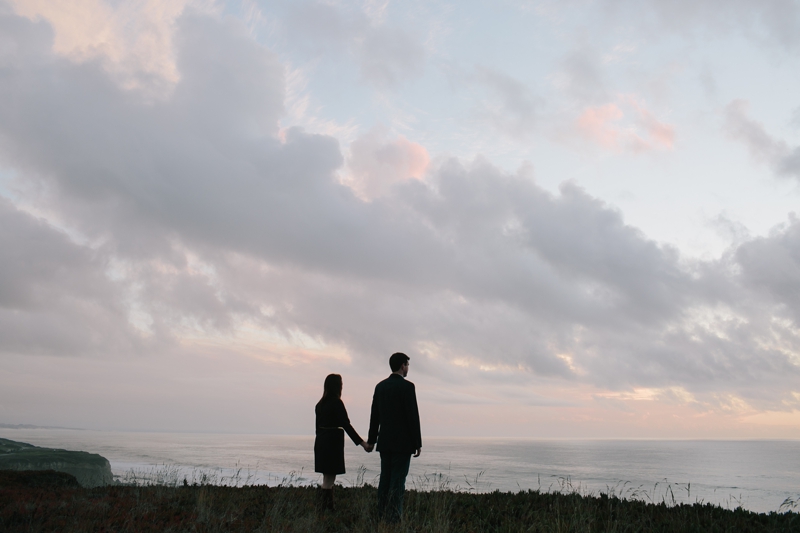 Super cute little love birds. <3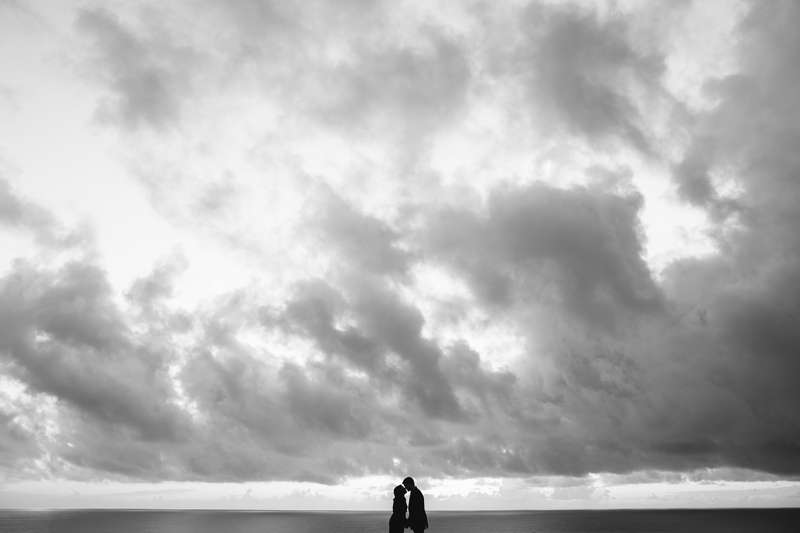 Ending the evening with this shot. Wowie.
Patrick and Colleen, thank you both for having me along to celebrate and document your love. Congratulations on this big and exciting step in your life and many wishes for a beautiful and magical year of engagement and lifetime of marriage.
The Half Moon Bay Ritz Carlton
The Half Moon Bay Ritz Carlton is located at 1 Miramontes Point Rd, Half Moon Bay, CA 94019 in Half Moon Bay, California, about an hour and a half south of San Francisco.
Browse more Half Moon Bay Ritz Carlton Photos Here For more engagement sessions, see HERE. To see what it looks like when you do your engagement photos near Santa Cruz, California, see HERE.