Rosewood Sand Hill Wedding
Jasmine and Johnny's Rosewood Sand Hill wedding in Menlo Park, California was a stunning affair. With a sweet couple at the center of the day, loving family and friends who were really there to celebrate and have fun, and a gorgeous location and design for the event, it was a total blast to be there.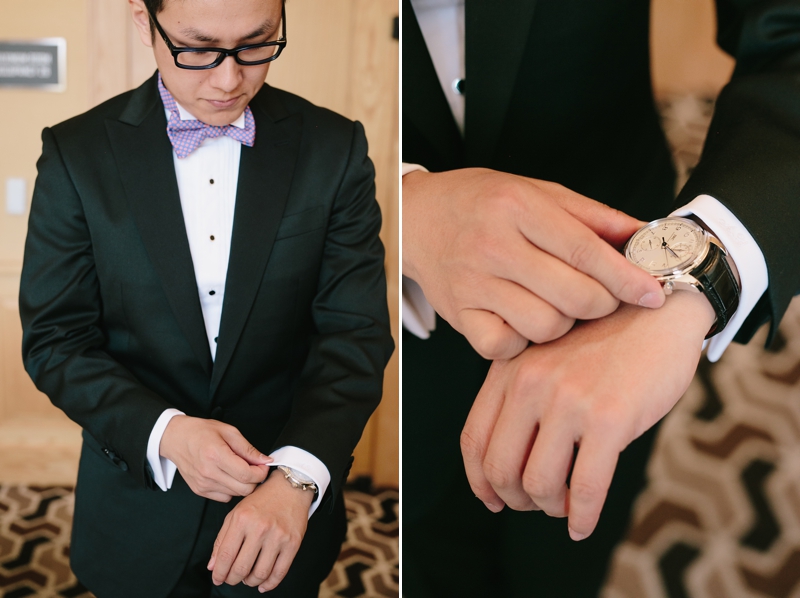 I started the day with the guys, where Johnny got dapper and into his tux and a super rad bow-tie.
I found the girls getting ready in the other room, where Jasmine's stunning bouquet took center stage. I love the blush peonies; the flowers really set the feeling for the day!
I also ADORE these shots of their stunning rings. That diamond ring was a gift from Johnny that he completely picked out on his own. Jasmine loves it, of course! I adore the halo design.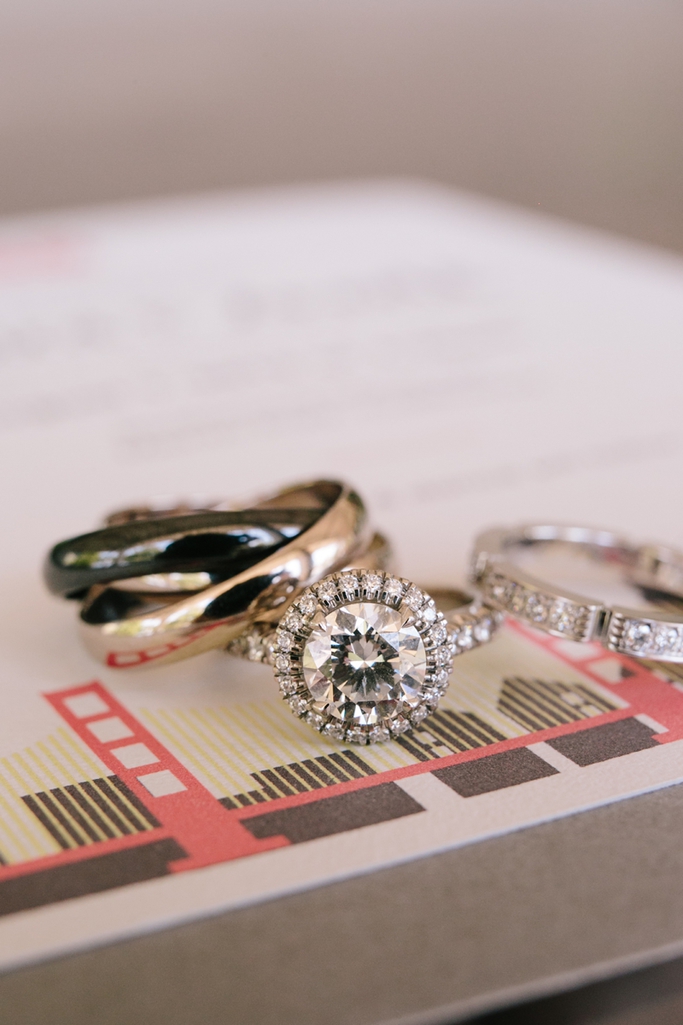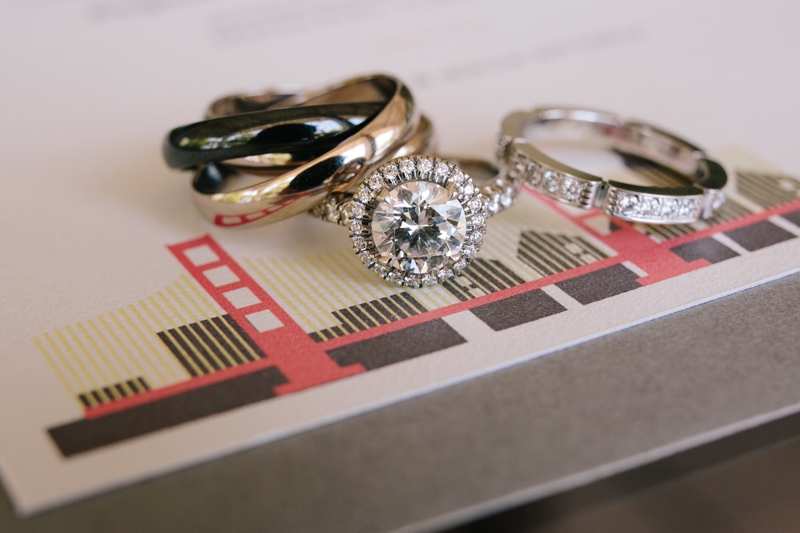 I also love these images, if I may say so! Jasmine is a graphic designer by trade and designed her invitations and ceremony programs herself. The Golden Gate Bridge was a little homage to their hometown and incorporating it into the ring shot makes me so happy!
Don't you just love Johnny's three piece ring? I love how unique and beautiful it is!
Another shot of those stunning florals. Love!
Jasmine and Johnny opted to see each other before the ceremony, during a first look, so that we had plenty of time to take photos of them, their immediate families, and their bridal parties before the wedding. I love when couples opt to see each other before the ceremony as it really helps spread out the photos we take during the day. And they get to spend more time with each other! How fun! :)
A few stunning shots of Jasmine. Doesn't she look a dream? I am obsessed with her dress. SO pretty!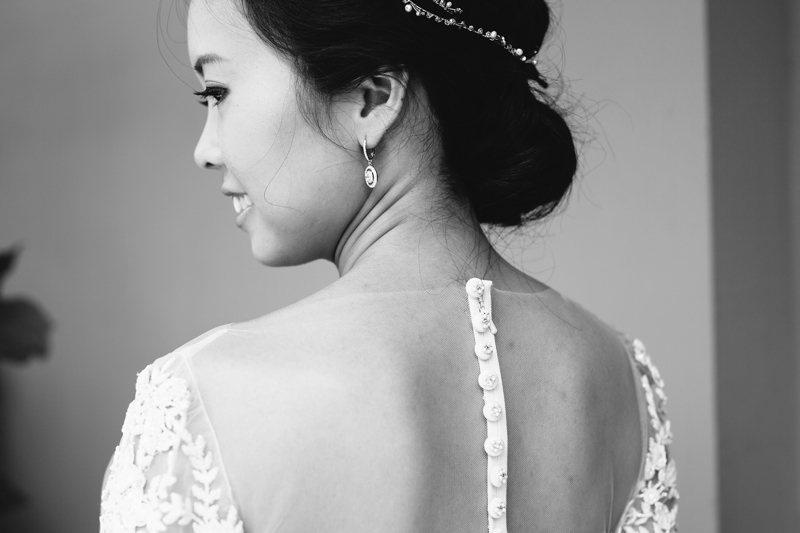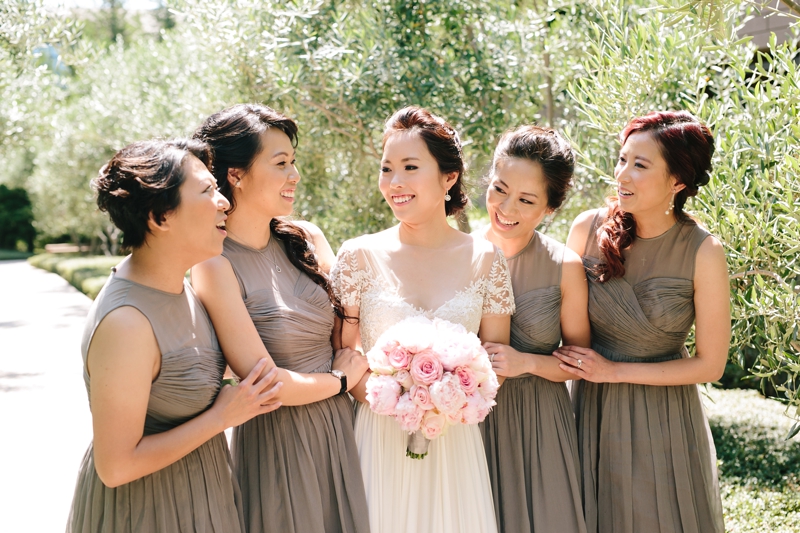 And the backline. It's beautiful! She's beautiful! Jasmine's beautiful bridesmaids were SUCH a good team to have with her on the day. They were helpful, always by her side, and full of smiles. Thank you, ladies! You rocked.
After images of the bridal party, we got some time with just the couple. Full of excitement for their big day, I am so happy with these photos of the two of them.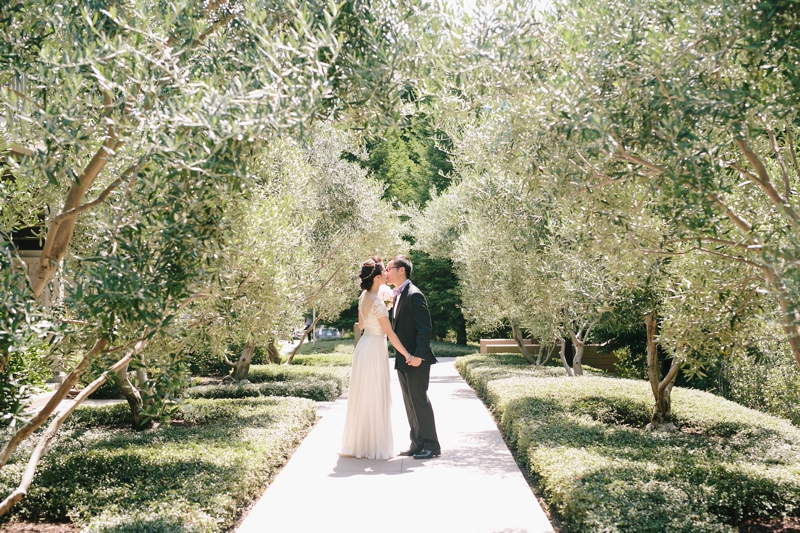 Even in the middle of the day, the olive trees were gorgeous. I am so glad we took photos of the two of them here.
Of course, the Rosewood hotel is gorgeous, design savvy place, and I knew we just had to take advantage of that. This room, with big statement art, made the perfect spot for more photos. Plus, it had air conditioning! ;)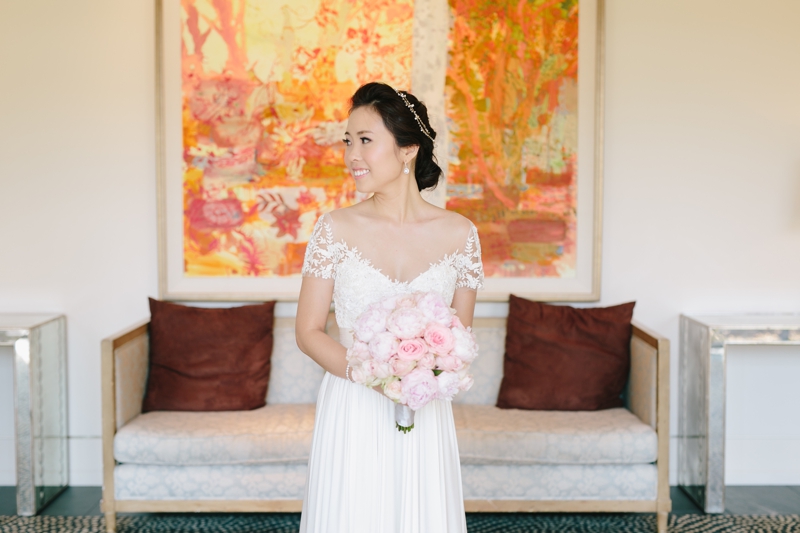 A few of the stunning bride…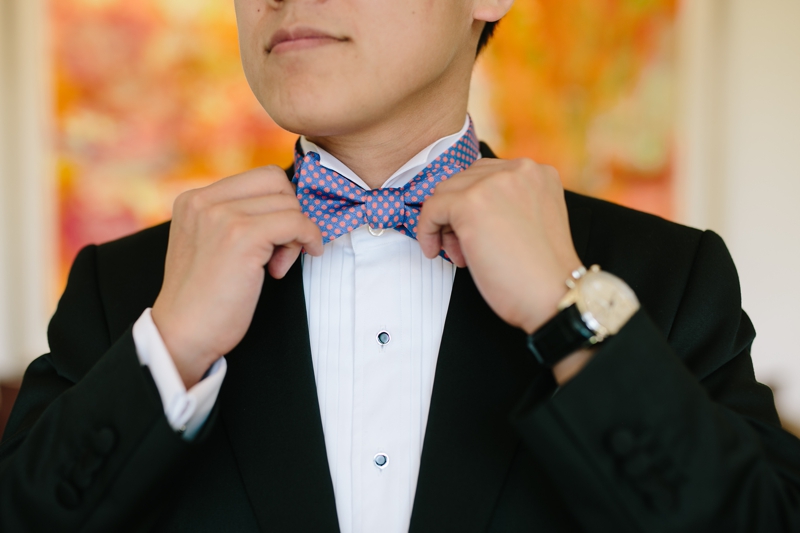 And a couple of the dapper groom!
We took a break after photos and then it was ceremony time! The setting was gorgeous, with the hills of California creating a beautiful backdrop.
How cute are these flower girls?! Love!
Jasmine and her father waited in the wings before he walked her down the aisle to see her very very soon to be husband.
I loved that veil on her.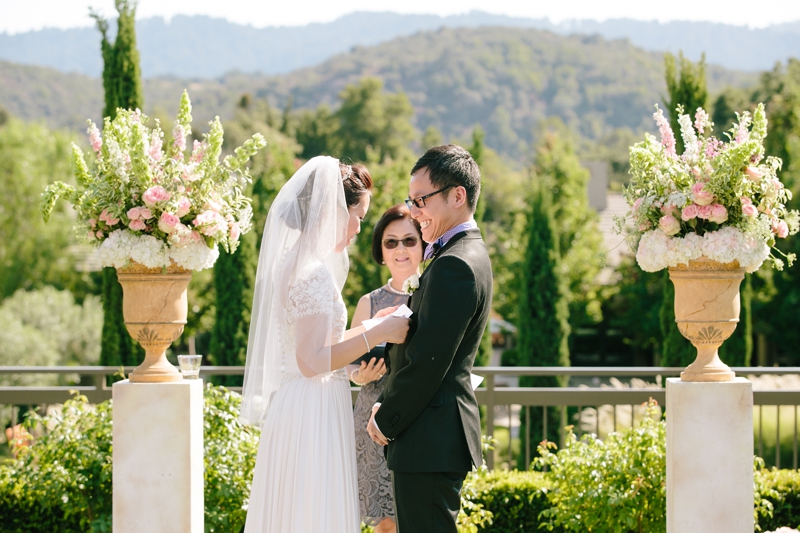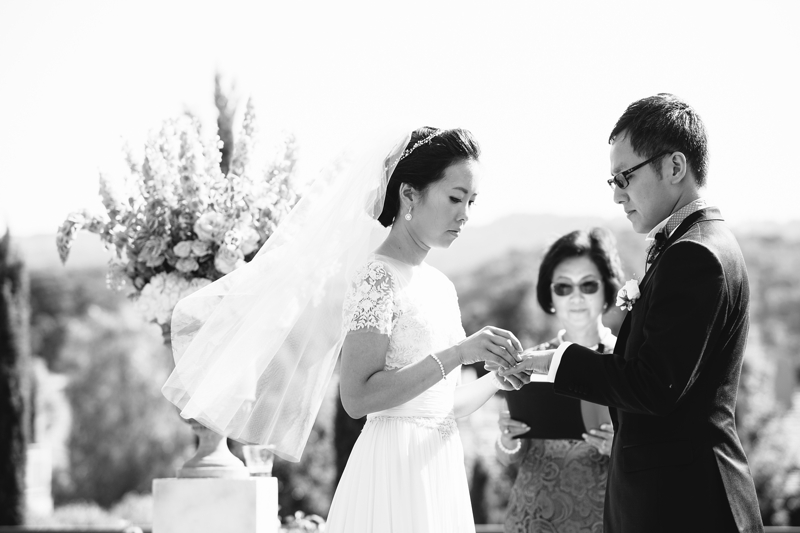 The ceremony was touching and personal.
The first kiss was oh so sweet.
And this aisle celebration after they officially tied the knot to become husband and wife makes me SO happy. I think the following series of happy images are my favorite from the day! So much JOY.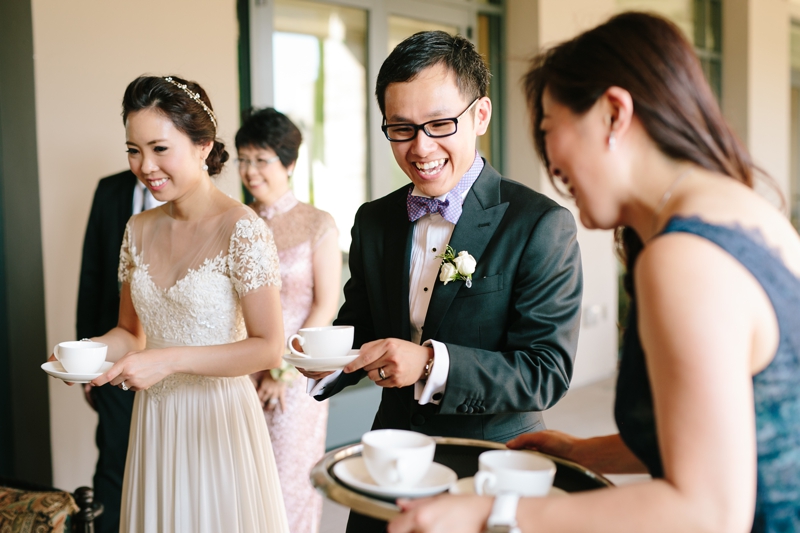 Right after their ceremony in front of friends and families, Jasmine and Johnny invited their close relatives inside for private tea ceremony. I love this tradition as it's a true chance for relatives to offer personal blessings to the couple.
After all of the ceremony moments and happy blessings, we headed into the cocktail hour and the dinner reception. Friends chattered, toasts were said, and a lovely meal was served. It was a beautiful evening and the weather was perfect for their Rosewood Sand Hill wedding!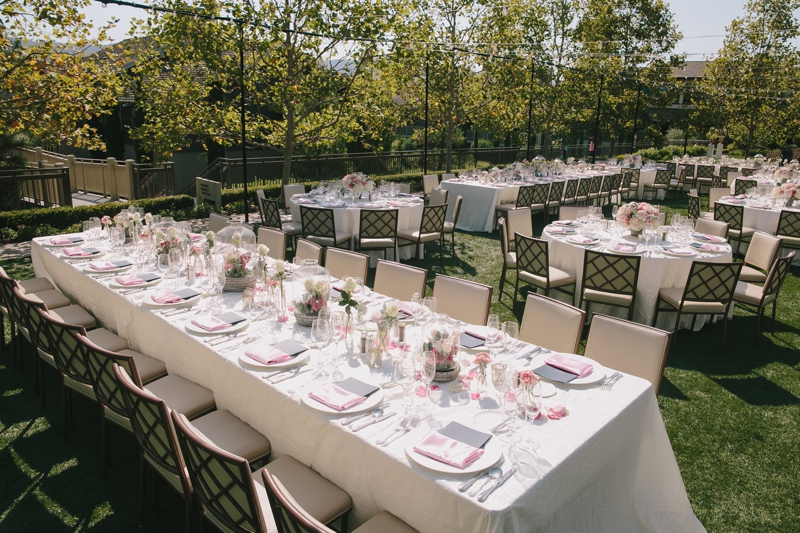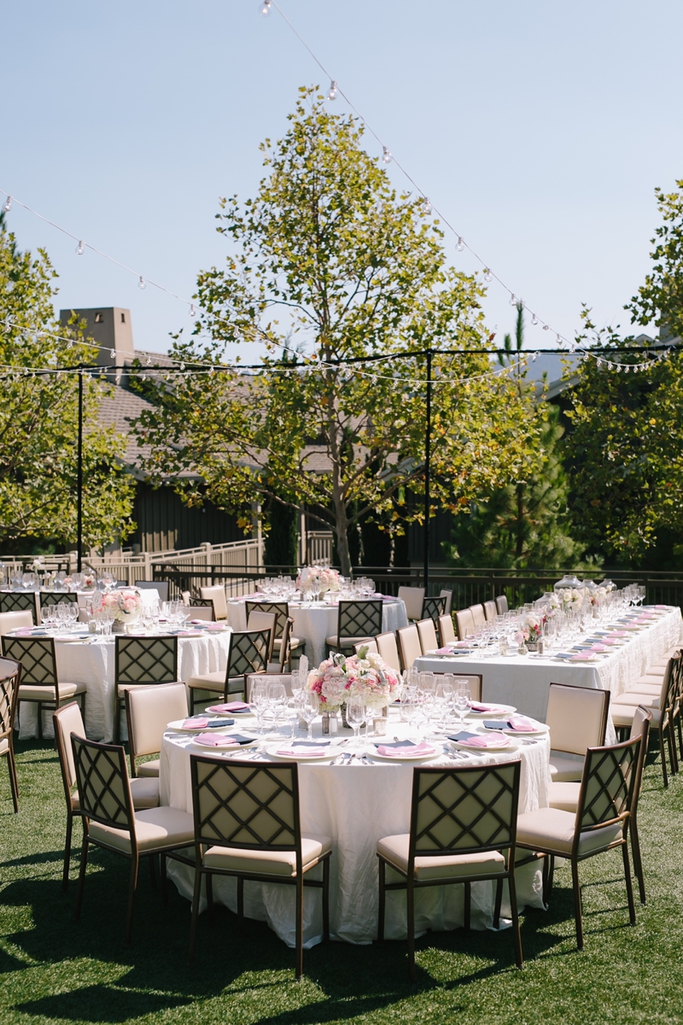 The reception area was set up with stunning tables, beautiful florals, and a unique combination of table shapes.
I loved the blush colors mixed with navy and pops of pink.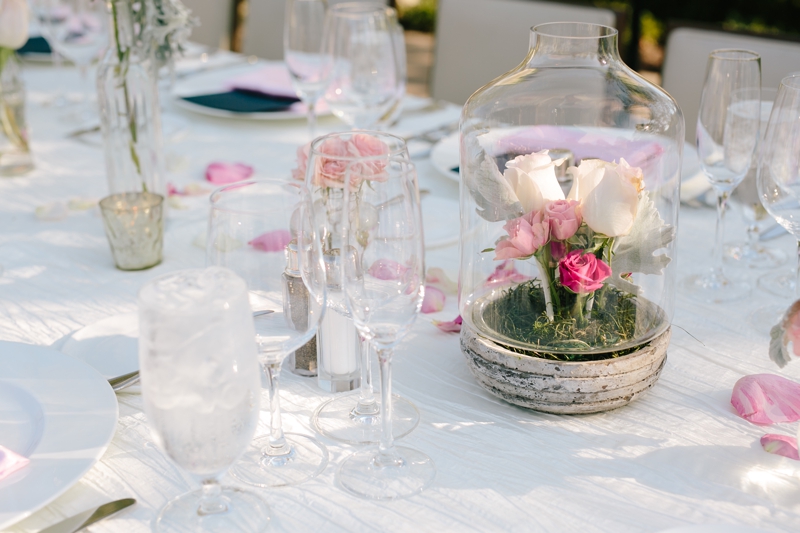 And these centerpiece designs were absolutely fantastic! I think I took a million photos of them alone, I was so impressed! haha.
I love this image of the reception – the whole party was flooded with gorgeous golden sunshine.
Jasmine and Johnny gave a few toasts of their own, to thank everybody who made their big day happen. I absolutely love when couples do this.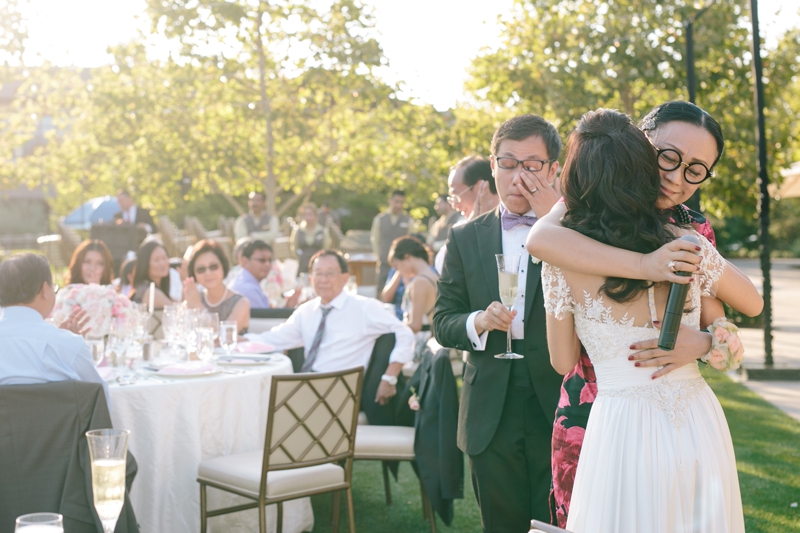 The toasts were full of happy tears. I think these photos really sum it up.

Johnny's momma was SO fashionable that I just had to pull her aside to get some portraits of her. I loved those glasses so much!
Dinner was delicious and served with impeccable style, course by course.
Toasts continued between courses as everybody poured love and good wishes and great advice over the couple.
As the evening wore down, guests mingled and clinked glasses. I loved how beautiful this spot got as the sun set.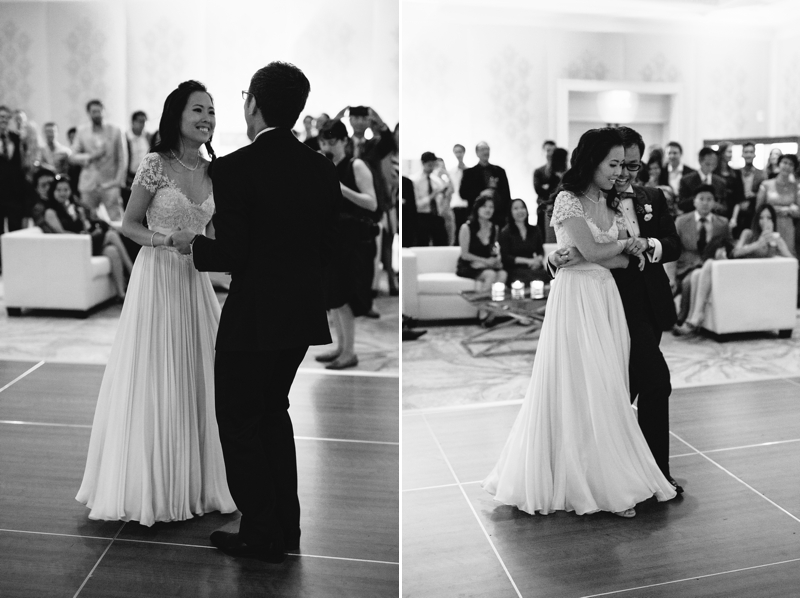 And then we headed inside for the first dance. I LOVE these two together and their first dance was no exception. So many sweet looks and big smiles.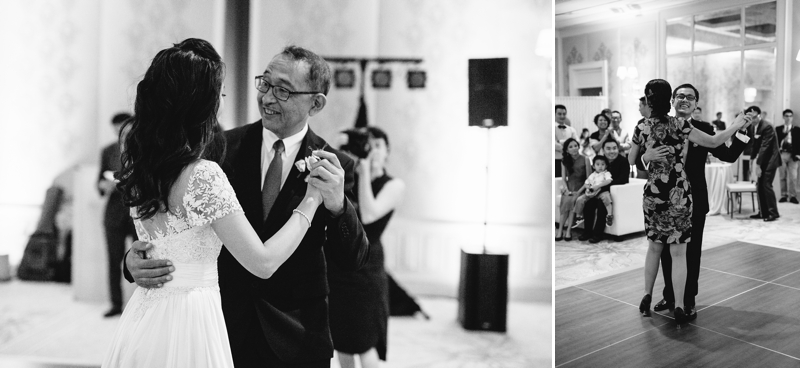 They danced happily with their parents.


And then they got the party started!
Jasmine and Johnny, thank you so much for having us along to photograph and celebrate your love and your big day with you. I had a wonderful time celebrating such a beautiful day with you and I am so happy with the images we created. I hope you treasure these for many years to come!
The Rosewood Sand Hill
Venue: A Rosewood Sand Hill wedding
The Rosewood, Sand Hill is located at 2825 Sand Hill Rd, Menlo Park, CA 94025, off of 280, nestled in the hills of Menlo Park (near Facebook and Google!). It's a gorgeous, high end property with tons of gorgeous spots for photos and a lovely lay out for a beautiful wedding.
Browse more Wedding Photography
For more images that I've created see here and to browse all of the weddings that I've photographed and blogged, see here. I am available to photograph weddings in California and all over the world.