A San Francisco picnic wedding for the cutest couple after their San Francisco City Hall wedding in California. Nick is English, Marina is Russian, and they're both Californian. They've been together for eight years, lived in multiple states and cities together, and have a wonderful life that they love and share and love to share. After eight years together, they decided to make it official and celebrated with a San Francisco City Hall wedding, a San Francisco picnic wedding reception, and a little wade in the water of the Pacific Ocean. I loved everything about this day and couldn't be happier that I was able to share it with such a special couple.
We started at San Francisco City Hall, where they were joined by three good friends who acted as witnesses and helped them celebrate their marriage. It was a bit too hard to get all of their parents together from multiple continents, so they instead opted to live stream their wedding to their parents (the sweetest use for technology!), with plans for small receptions and parties in each country with their parents next time they are in town visiting. It was an emotional ceremony with tears and laughter, which is the best kind.
We followed the ceremony with portraits around San Francisco City Hall, which has the best light and the prettiest views. I always feel so thankful and happy to work there and create magical photos with my clients in such a beautiful space!
After their ceremony, they headed to the San Francisco Botanical Garden for their San Francisco picnic wedding! It was the sweetest and most relaxed wedding reception and I loved every moment. Everybody should have a San Francisco picnic wedding! They laid out a picnic blanket, had caviar and toasts, sliced meats & cheeses, and then popped champagne and everybody toasted and enjoyed. After walking around in her heels all day, Marina kicked off her shoes and had her feet in the grass (and cute daisies), which was the perfect plus of her San Francisco picnic wedding.
At some point in the garden, we headed out for a few fun portraits. It's a Russian tradition that the groom carries the bride across a bridge (seven times, apparently, but we went with just once), so by the cherry blossoms, Nick picked Marina up and they kissed and laughed all the way across the bridge. It was such a cute and fun addition and tradition for their San Francisco picnic wedding!
After the picnic, we all headed to Baker Beach, where more champagne was popped and the sunshine was enjoyed. Marina and Nick really wanted to capture the Golden Gate Bridge. Both of them are immigrants to the United States and California: Capturing portraits with this iconic bridge was a must for them as they celebrated their marriage in their new home state. They also really wanted to pop in the ocean for a little half dip. Marina and Nick wanted their wedding day to have a bit of "clean slate" symbolism to it: Celebrating their relationship already and also washing their feet and getting wet in the ocean as a wedding day "new chapter" feeling. They walked through the water, laughed and hugged while the waves crashed over their feet, and shouted with happiness. "It was perfect," said Marina. "It was fresh and refreshing, and it felt like California."
I love these photos and I love this couple: Everything about this wedding day was absolutely perfect. Enjoy the gallery!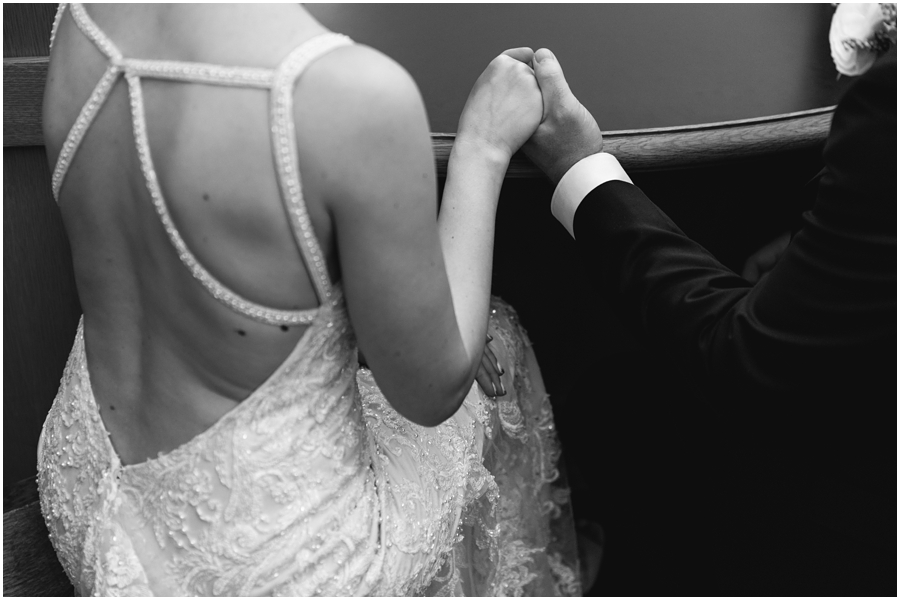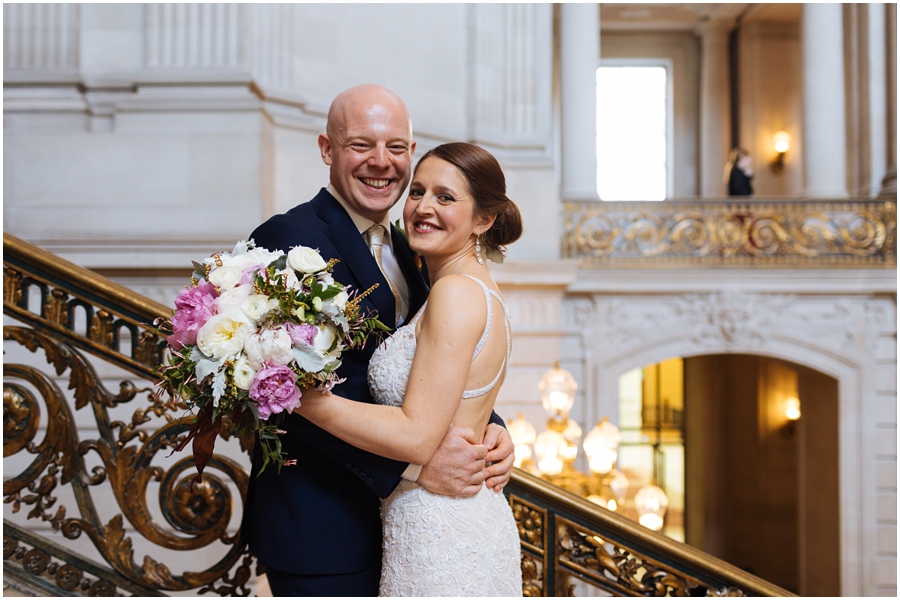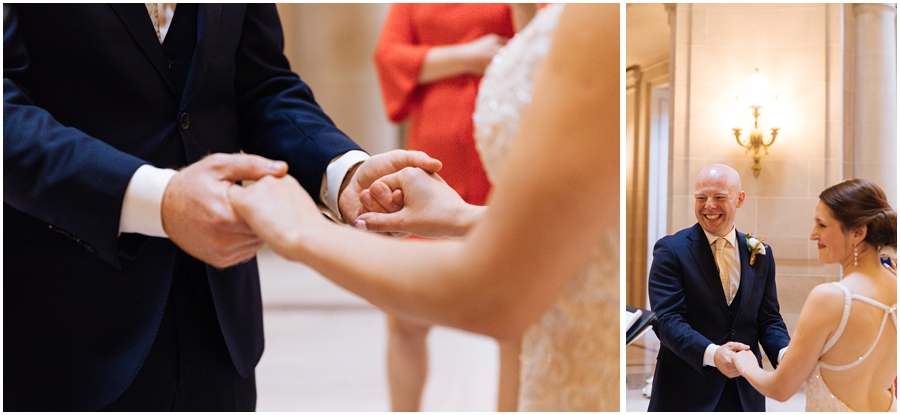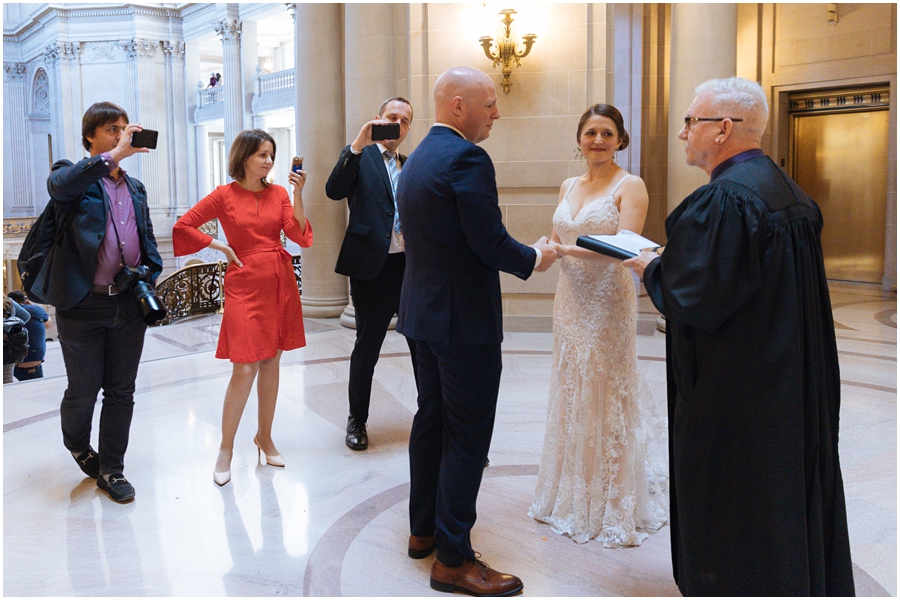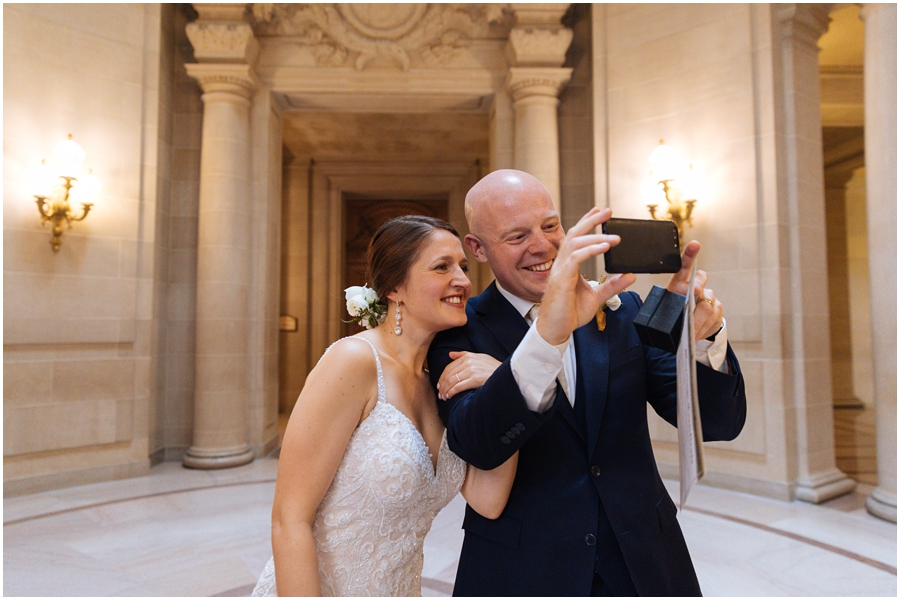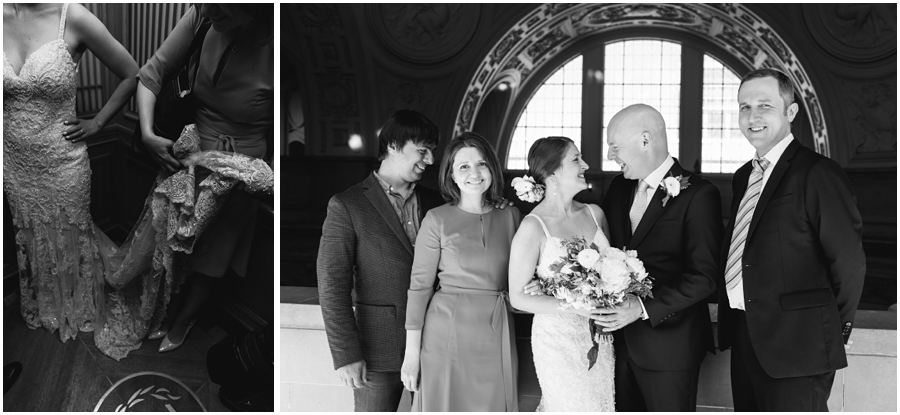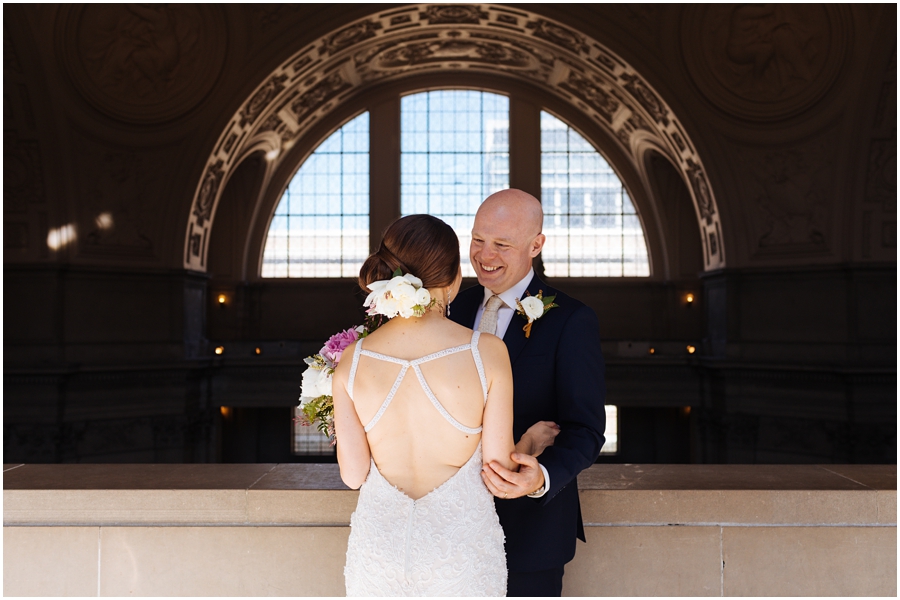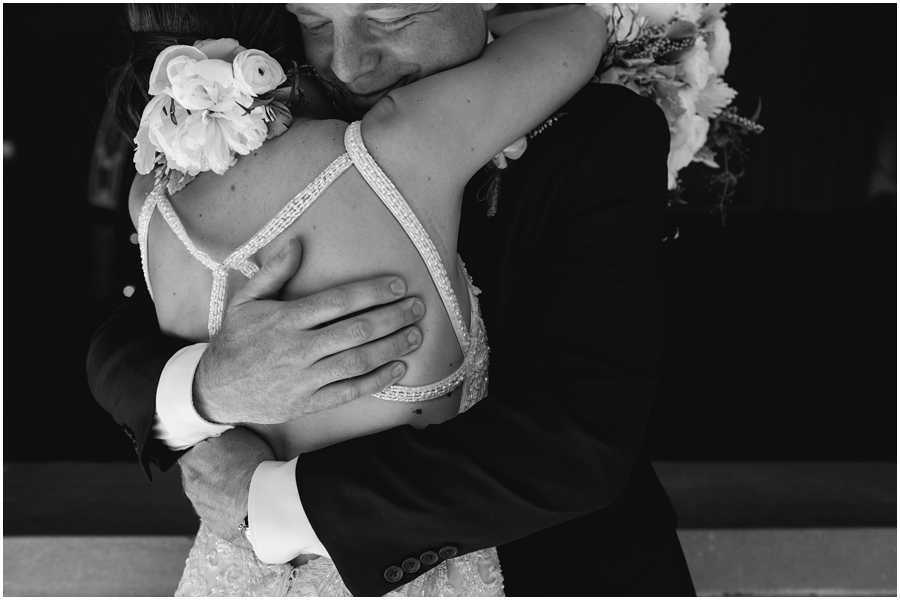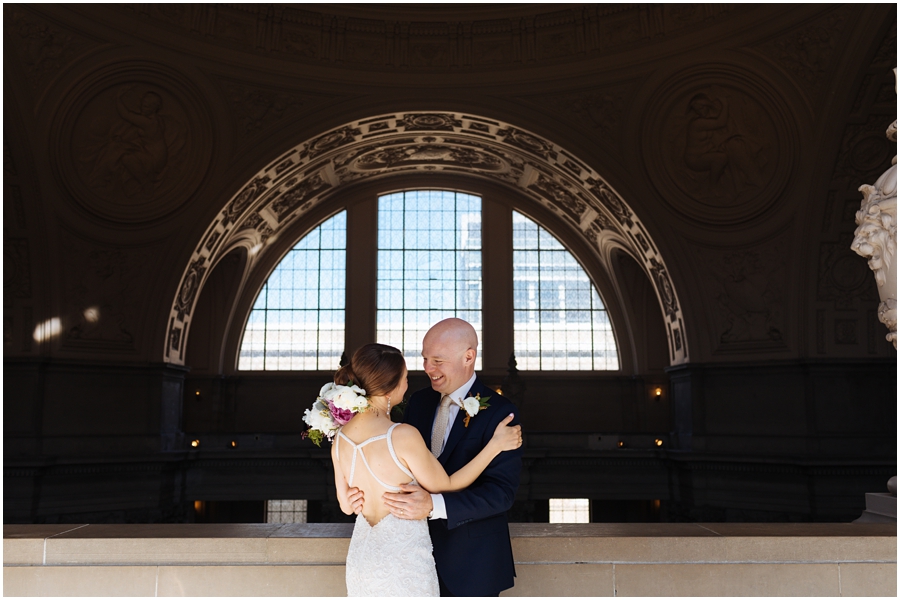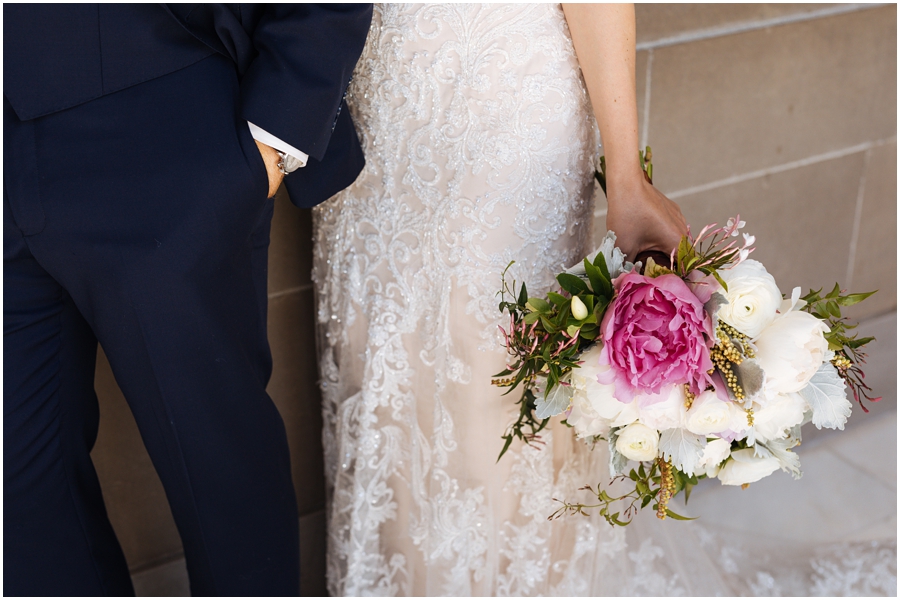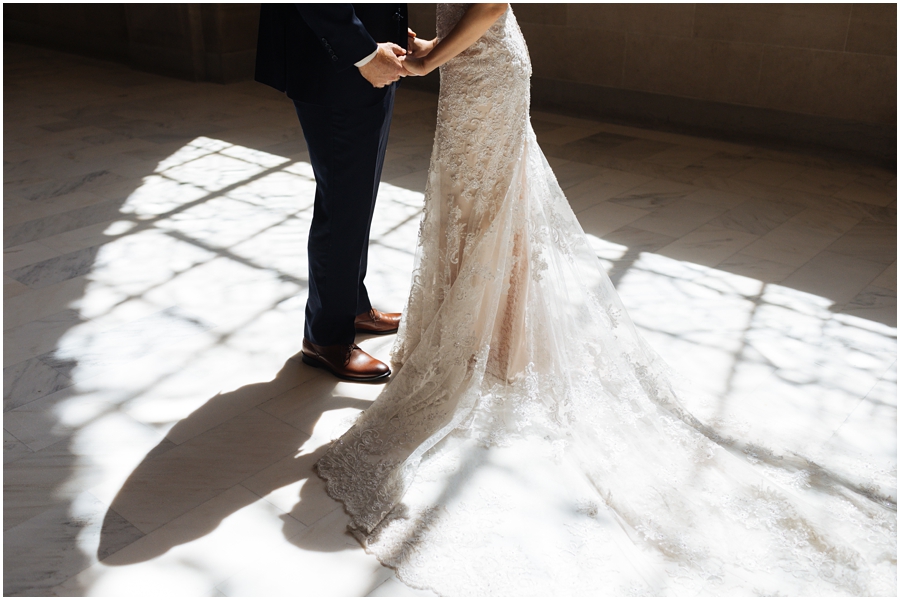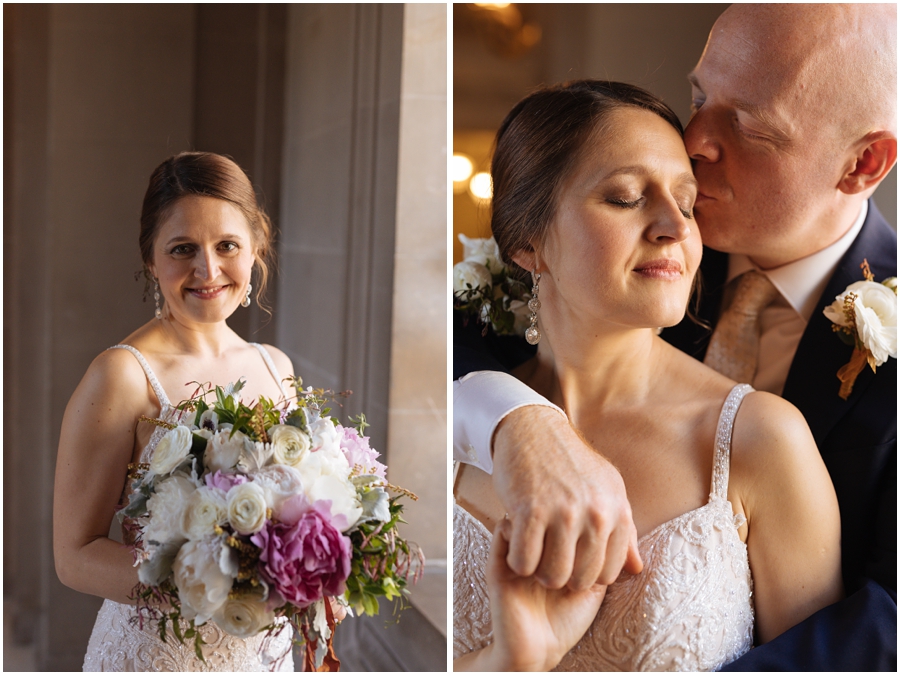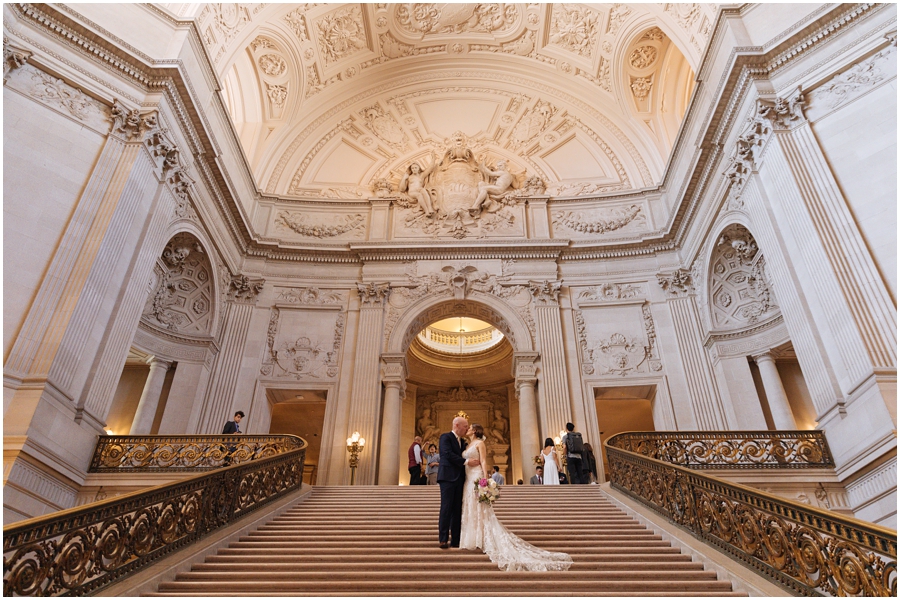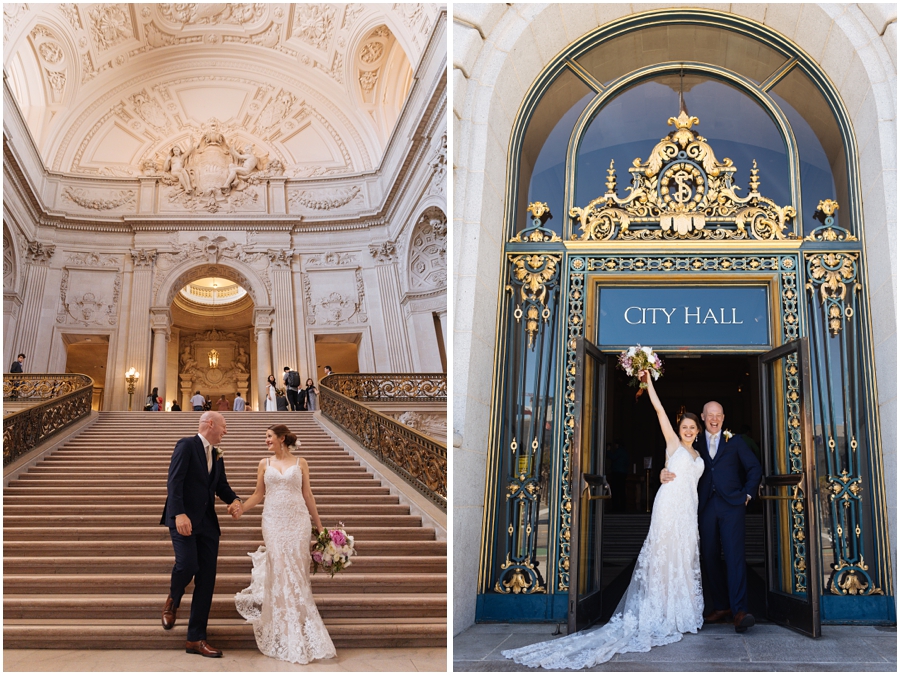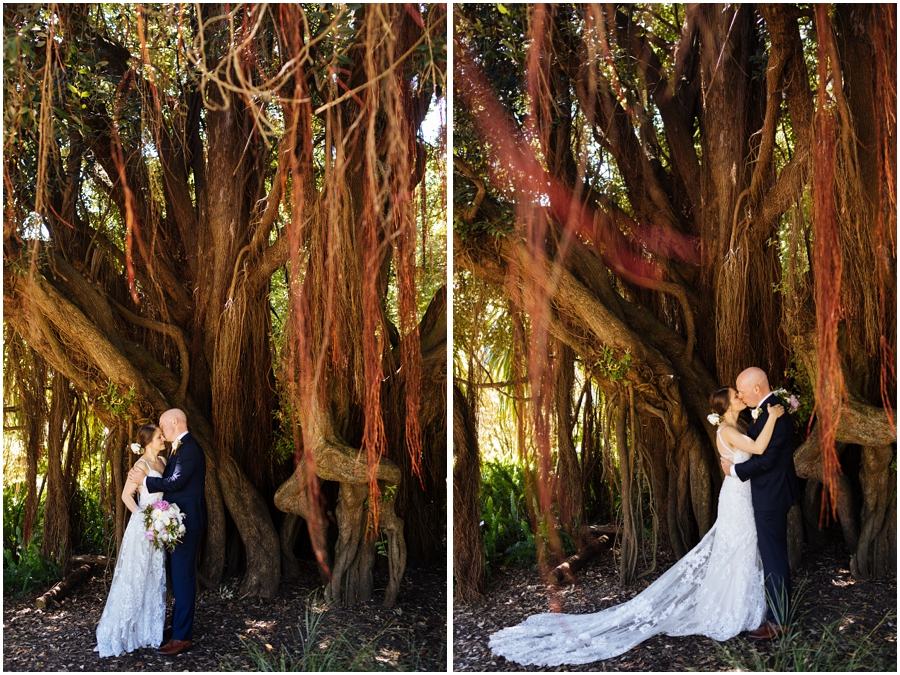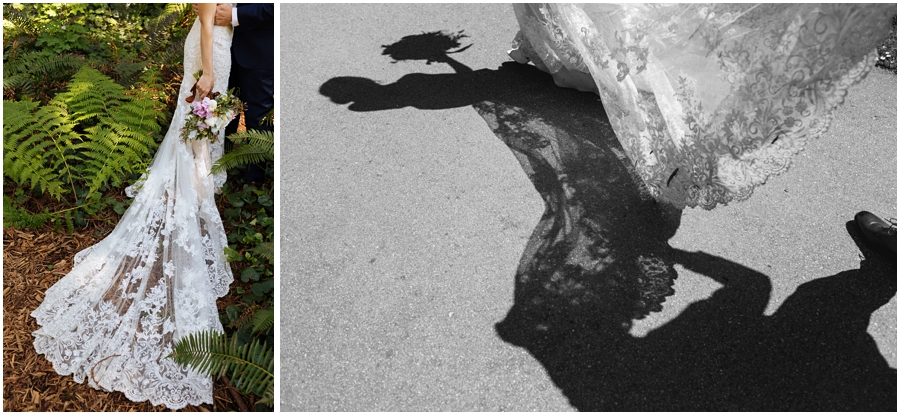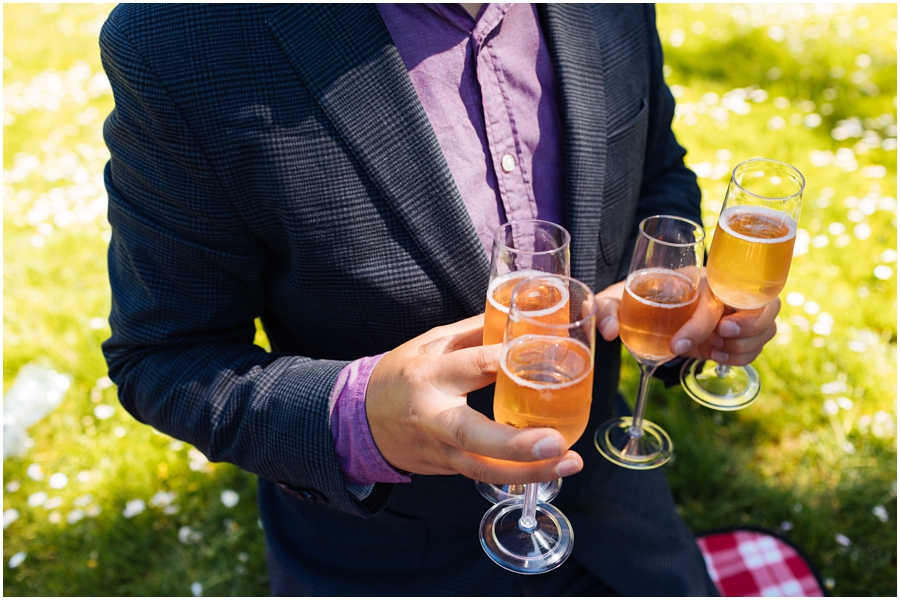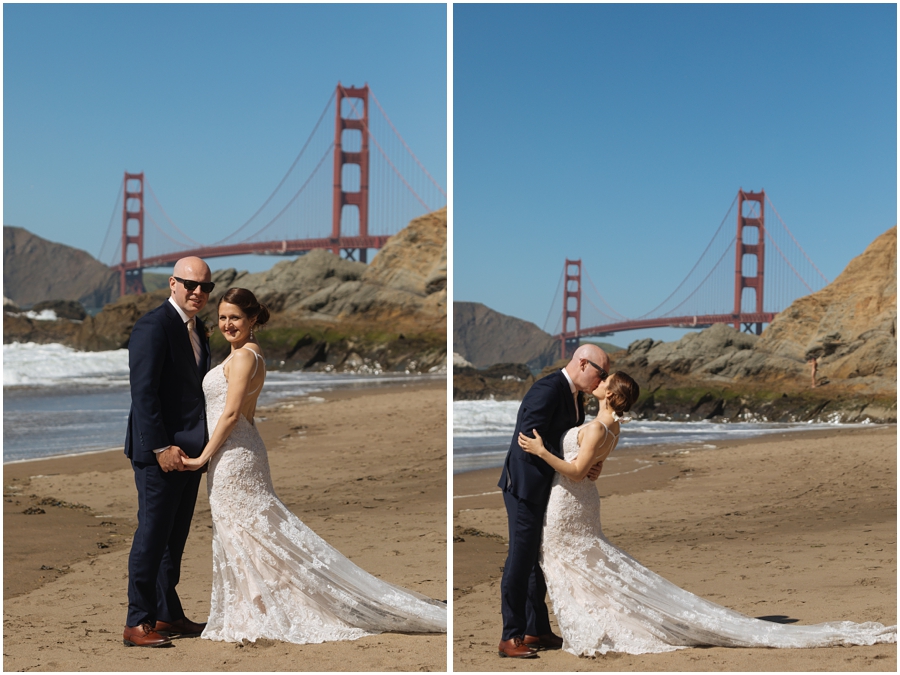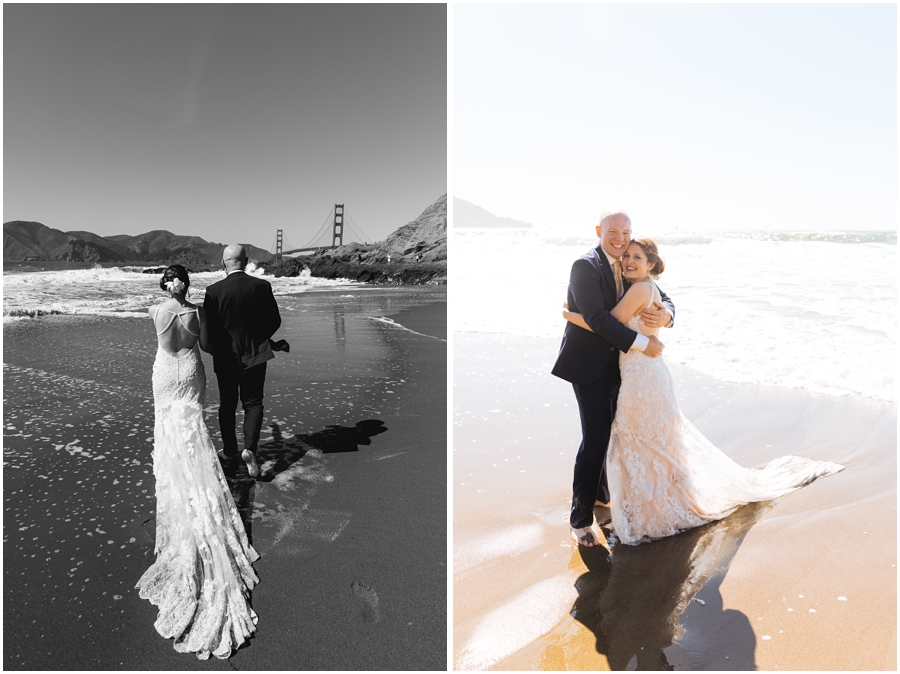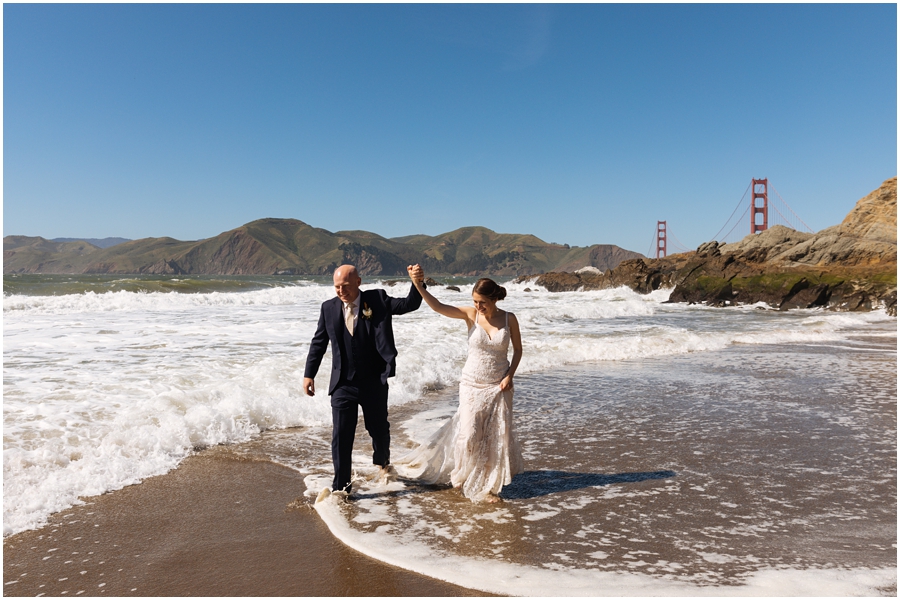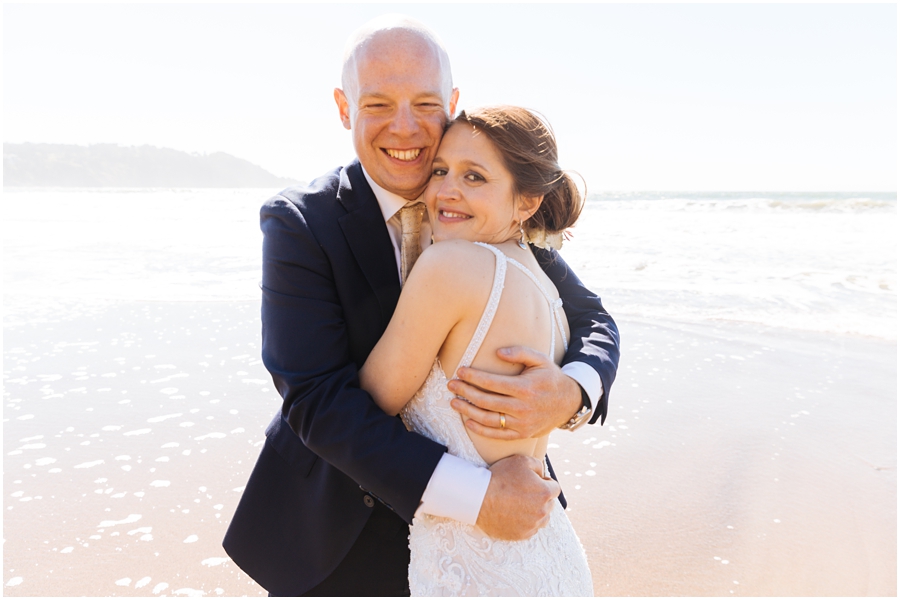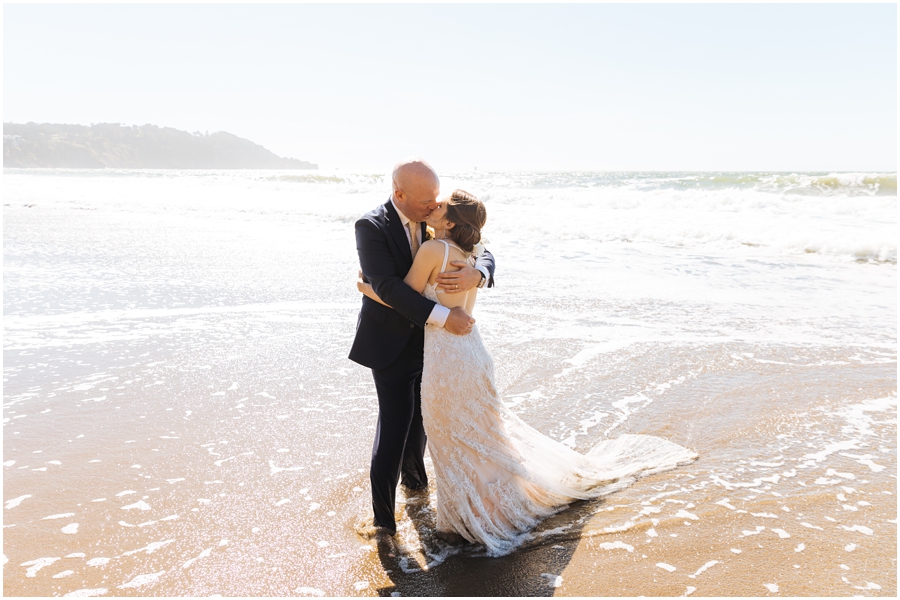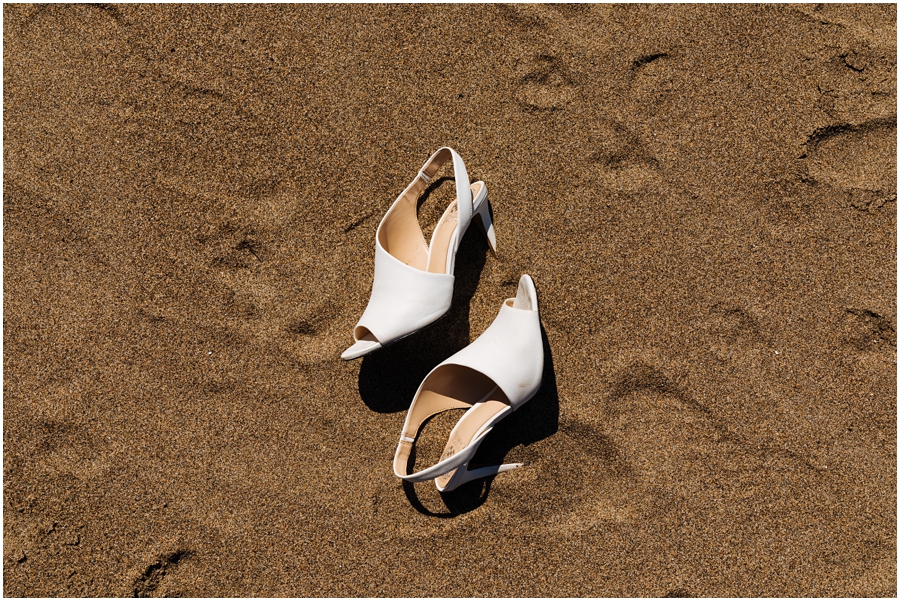 Wedding Ceremony Location: San Francisco City Hall
San Francisco Picnic Wedding Location: San Francisco Botanical Garden
Ocean Dip Location: Baker Beach
Browse more San Francisco City Hall weddings that I have photographed right here in my portfolio and here on my blog. I think you'd especially love these: Nina & John shared a pint at the local pup after their wedding | Paige had two wedding dresses that were the same, but different colors, so she changed after her ceremony | Nicole and Karsten arrived at their San Francisco City Hall wedding on bicycles (and she had an Oscar de la Renta dress on, too!)