Stern Grove Wedding Photos
These Stern Grove wedding photos from Brian and Michelle's wedding in San Francisco this November was SUCH a favorite. Seriously, everything from the looks to the feels to the words for this day were amazing. Not to mention the weather; it had been raining (and I mean really pouring) all week, but their day broke clear, sunny, and beautiful. The forest was damp and green and fresh from all the rain, but we had one of the most amazing golden hours for portraits and the entire day was dreamy.
I started in the upstairs room of the old Victorian house in Stern Grove where Michelle put her dress on surrounded by the women who love her most.
One great thing about this room is that it has a window that overlooked the ceremony site and all of the wedding guests as they arrived. It was fun to peek out and watch!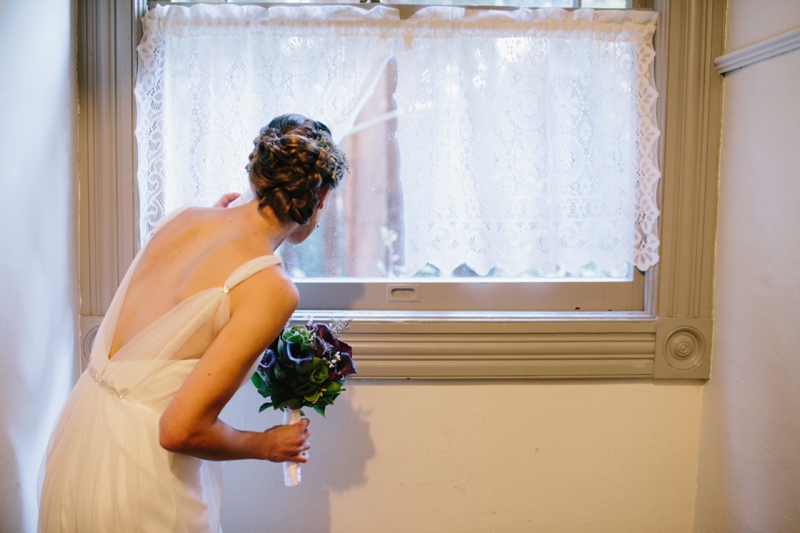 Michelle did all of the flowers for the day herself, including her bouquet (which was stunning) and Brian's boutonniere, which went perfectly with his suit.
The ceremony was held in a grove of redwood trees. The entire week leading up to the wedding was rainy, but Brian and Michelle's wedding day dawned bright and sunny. It was gorgeous and the rain left everything feeling fresh, new, and vibrant. It made for the perfect day to start a new chapter of their lives and it felt like the earth was celebrating, too.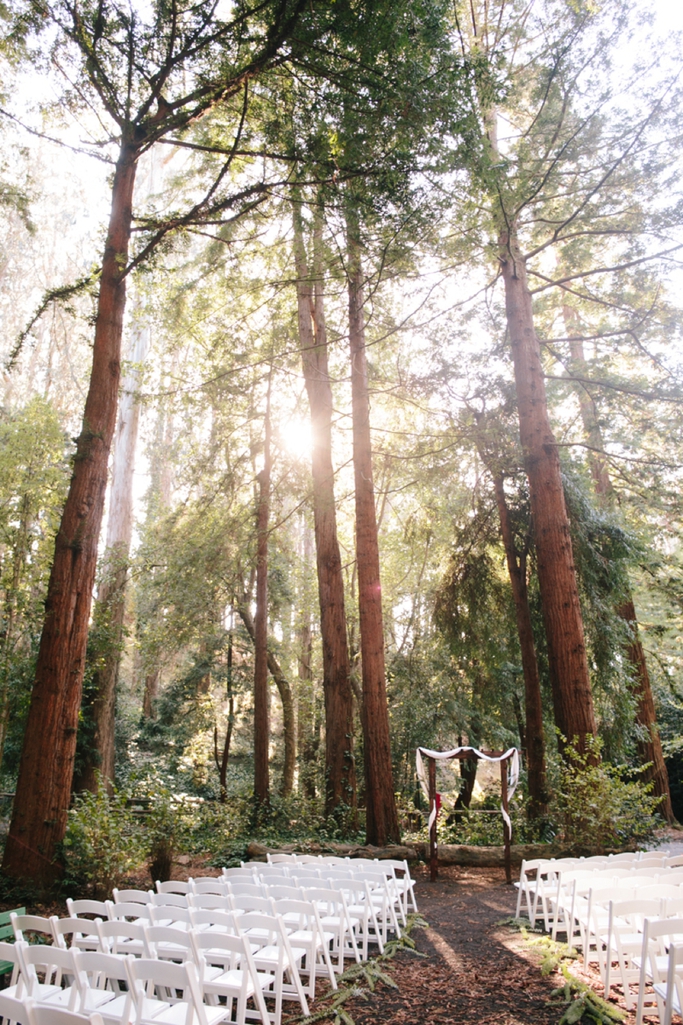 Brian's brother in law made the arbor that they said their vows under from scratch and his sister lined the aisle with fresh sprigs of eucalyptus. Everything about this day was personal and done with love.
I love this: Brian and Michelle opted to see each other at the top of the aisle for the first time and walk to their ceremony together. It's not the first time I've captured a wedding where the bride and groom did this (Sara and Gordon walked into their ceremony together, too) and I gotta say: I love it. It's romantic and sweet.
When these two got engaged, Michelle didn't want an engagement ring. Brian asked her to marry him with "something that rings" instead of a ring and their officiant and friend rang the token of his love at the ceremony (and during their first kiss!). One of my favorite parts of the ceremony was when they invited two of their friends up to read a conversation they had had on Google in the early part of their relationship. It was equal parts sweet and funny and it was a unique and touching way that they shared their love and their relationship with their family and friends present. I've never seen it done before at a wedding and I loved everything about it.

First kiss! xx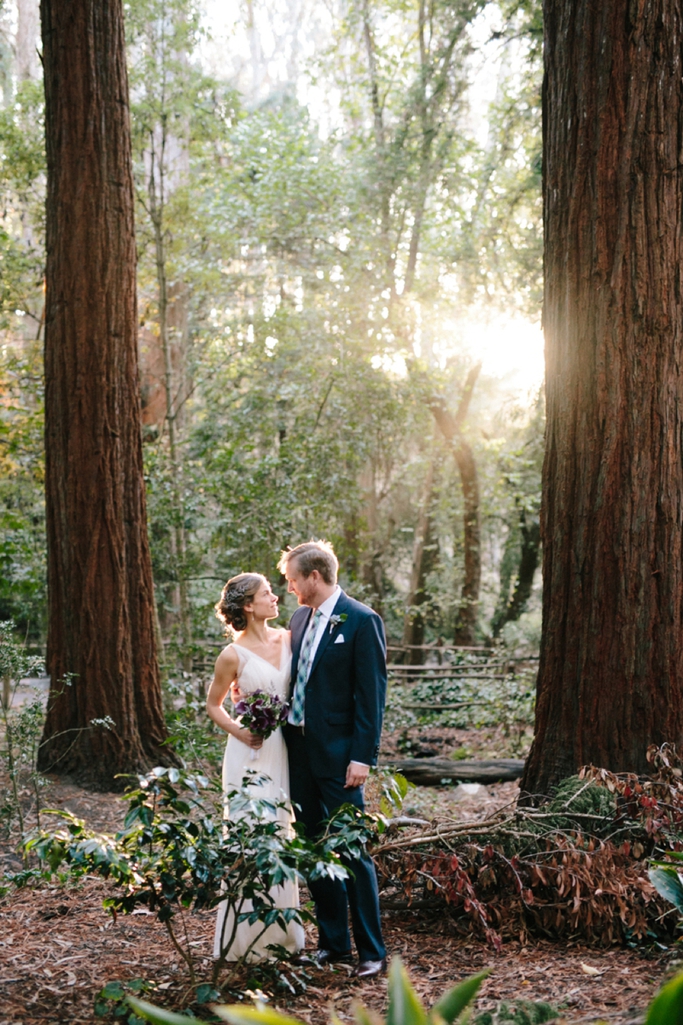 After the ceremony and family portraits, I had some time with Brian and Michelle during golden hour to capture portraits of the two of them. For a Stern Grove winter wedding, we had surprisingly gorgeous weather: It rained all morning and then was clear and beautiful during the afternoon for their winter wedding day. We had this stunning light in the redwood grove, which allowed me to create photos of the two of them that really represented the place in which they got married. I love this dreamy light and the way this photo captures Brian and Michelle, their love, and the power of the redwoods under which they said their vows.
Isn't Michelle's bouquet amazing? I still can't believe she made it herself. That's talent.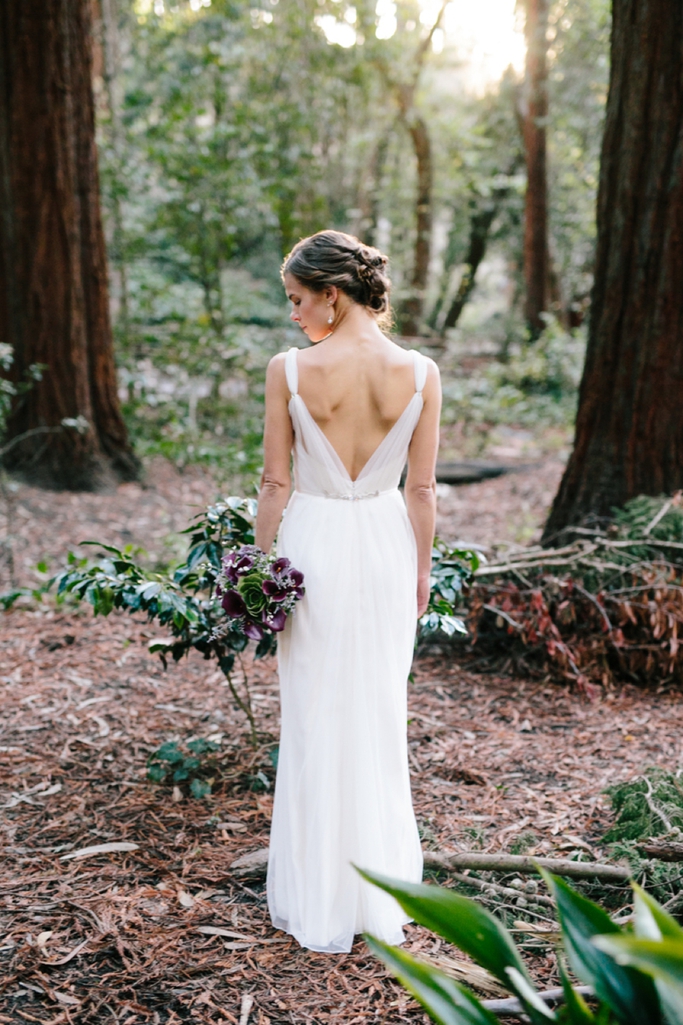 Michelle's gown was simple and yet drop dead gorgeous. I adore its deep neckline in the back and the fabric was light and airy. It looked stunning on her and this is one of my favorite photos to show it off.

When we lost the light in the redwood grove, I took these two on a walk. We headed through the small park that is Stern Grove, looking for this awesomeness. It was a walk, but it was worth it. That light makes me swoon.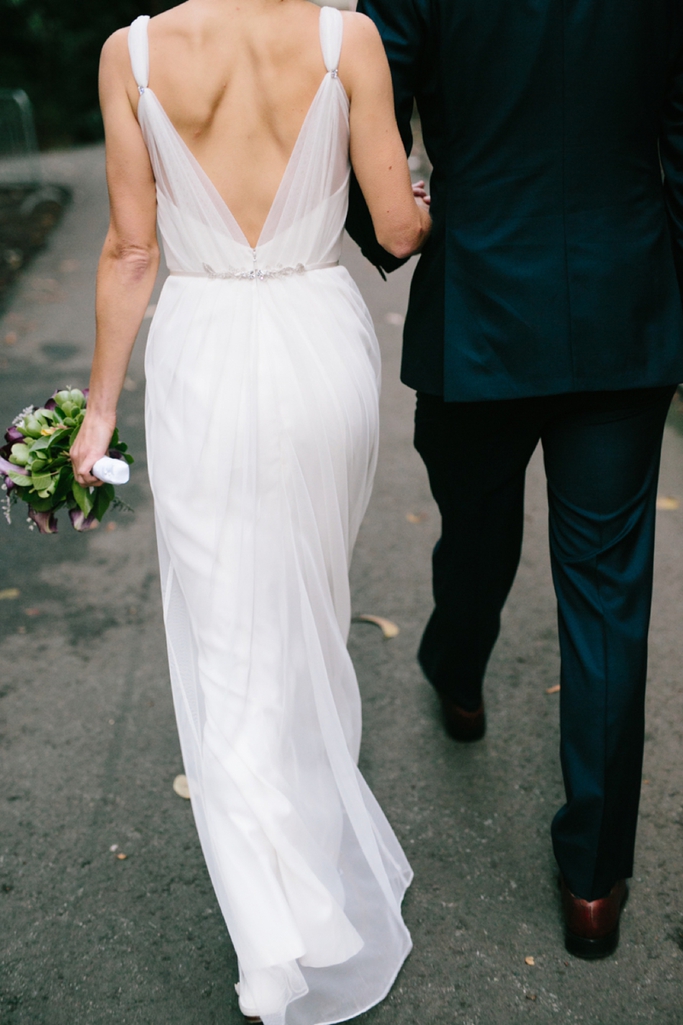 Seriously, we couldn't have asked for better. It was absolutely perfect out. Thank you, San Francisco.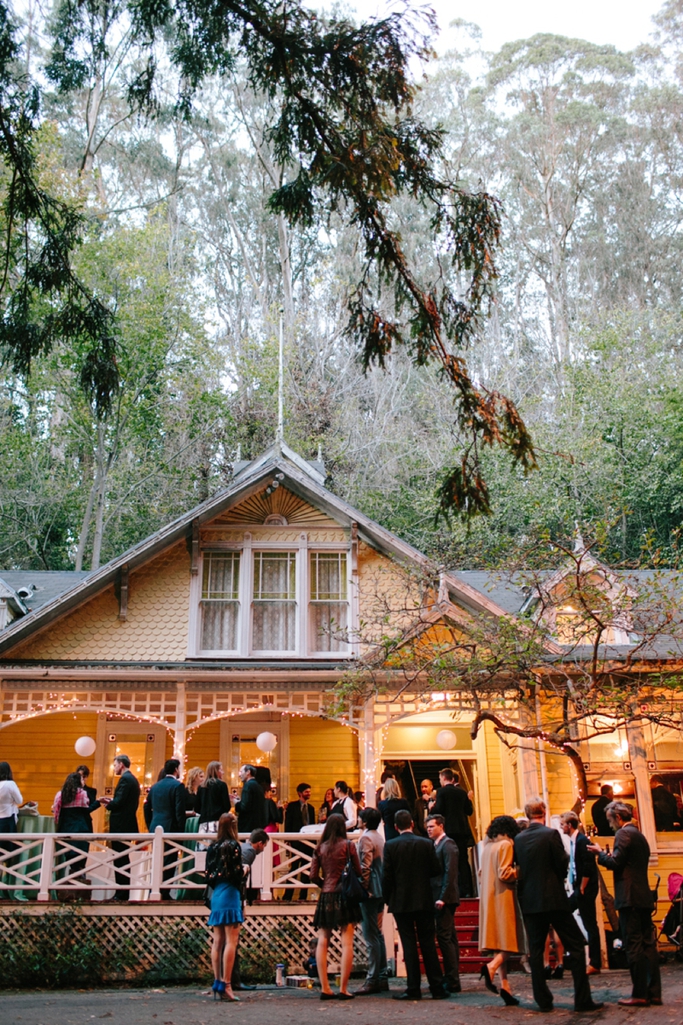 I left them for a minute together and then we headed in to celebrate! I loved the way the old Victorian house looked all lit up for the party. It was so warm and welcoming.

The reception was book themed, as both Brian and Michelle share a love for words and have even made a career of it. For the seating chart, they collected their favorite books. Each guest found an old library filing card with their name and seating assignment on it. Seats were assigned based on chapter (table) and page (seat).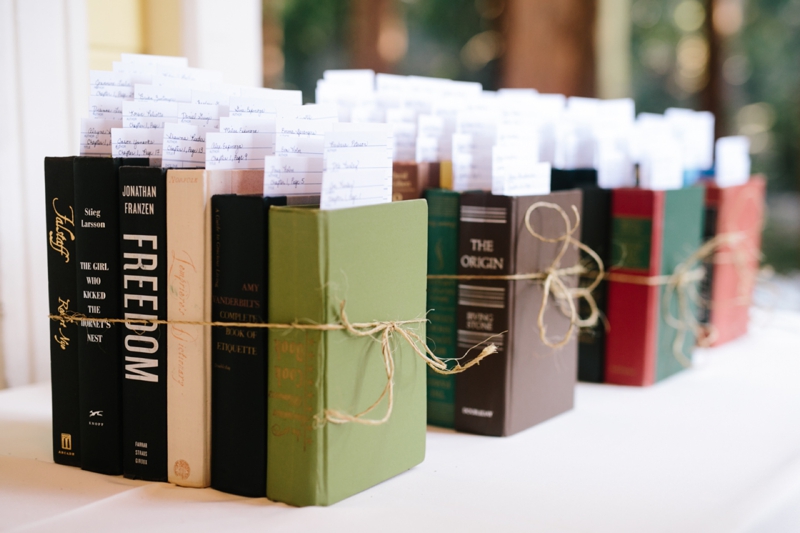 The tables themselves were adorned with succulents inside of open books. Also a DIY project by the couple, these centerpieces commanded attention: each one had pages that had been cut out and replaced with plants. Lining the entire (long) table, they looked fantastic and they were great because they were low and guests could easily see and talk over them. Brilliant.
The entire room was a dream. The reception hall at Stern Grove is fantastic and with the twinkle lights, long tables, and beautiful settings, it was dressed up to perfection for the celebration.
There were old photographs of Brian and Michelle as children printed and hanging around the room. I loved this – it was so appropriate to the decor in general and it was a surprise gift from their families to them. Brian and Michelle had no idea the photos would be there to surprise them!
Guests chatted and reminisced over dinner and then celebrated the union with toasts. The toasts were incredible. As I mentioned before, Brian and Michelle both work in the literary world. Many of their friends do as well and, filled with a love for Brian and Michelle and a true mastery of words, these speeches were touching and poignant.
The couple gave a toast themselves, which is always a favorite moment of mine during a wedding. It's always personal and full of love to hear from a couple on their wedding night; Brian and Michelle were no exception. In one of the most powerful wedding day toasts I've ever heard, they easily put the entire room to happy tears as they shared, much more beautifully than I could ever hope to recreate, how much their friends and family mean to them and their new marriage. It was magic, folks, pure magic.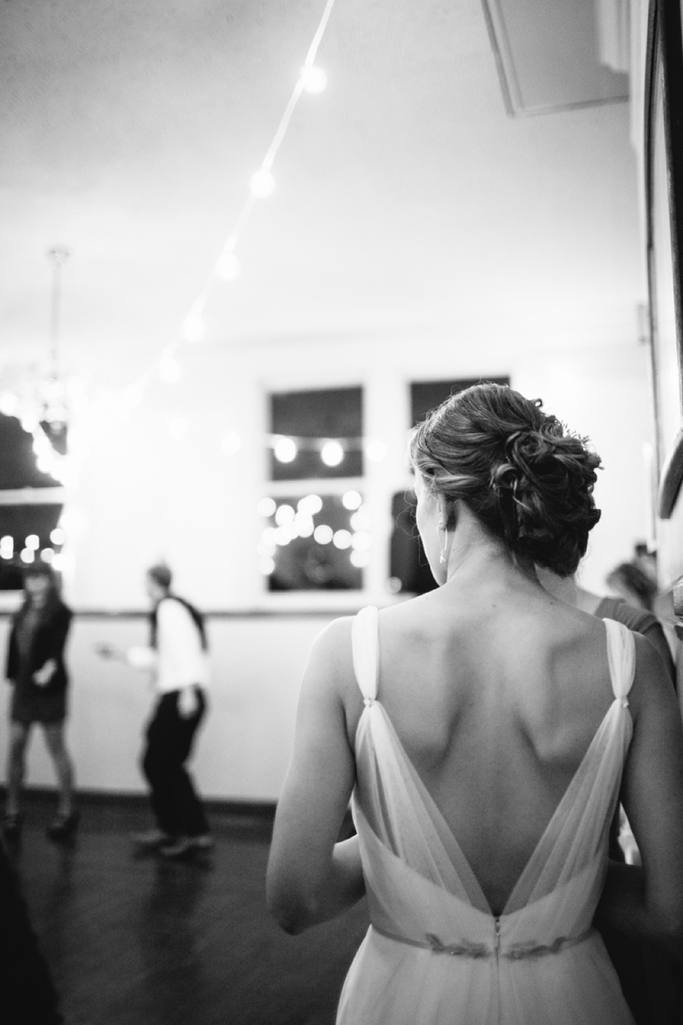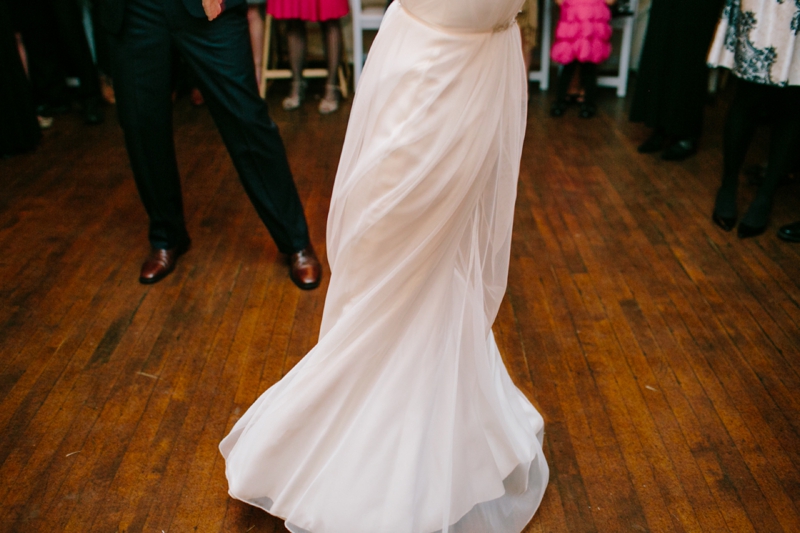 The first dance was sweet and fun and kicked off an entire evening of celebration. Their was plenty of dancing and merry making and the evening left everybody in smiles.
Brian and Michelle, it was such an honor to photograph your wedding day and give you these Stern Grove wedding photos. Thank you for having me and many congratulations to the both of you! I wish you a lifetime of happiness together.
Catering and Event Rentals: Absolute Celebrations Catering
Venue: Stern Grove, San Francisco
Florals: DIY by the couple
See more Stern Grove winter wedding photos here: Lydia & Matt's intimate and emotional rainy day wedding