Manhattan Elopement
I am truly obsessed with everything about this Manhattan elopement and the magic that R&M brought to this evening. Their outfits were spectacular and everything about their elopement celebrated Manhattan and the East Village, where they fell in love.
The bride wore a stunning gold chandelier dress with scalloped designs made of gold sequins, a plunging v-neck that showed off her cleavage, and a strapless top that celebrated her stylish and interesting tattoos (she has one of the Fibonacci sequence, another with the California poppy, where she's from). The groom kept it simple for their East Village elopement with an outfit based on blue jeans and a blue turtleneck shirt but brought to life with a velvet purple and navy dinner jacket. With her epic earrings and chunky heels & his comfortable style that was so fly he received compliments on the street (many!!), they celebrated their marriage and their love in style.
After their East Village elopement, they headed to the Mud Café for a drink (a beer for him, a mimosa for her) and some chips and guacamole (always an excellent choice) before heading to dinner to celebrate their elopement.
All in all this was a fabulous evening and I loved getting the chance to be a part of their East Village elopement!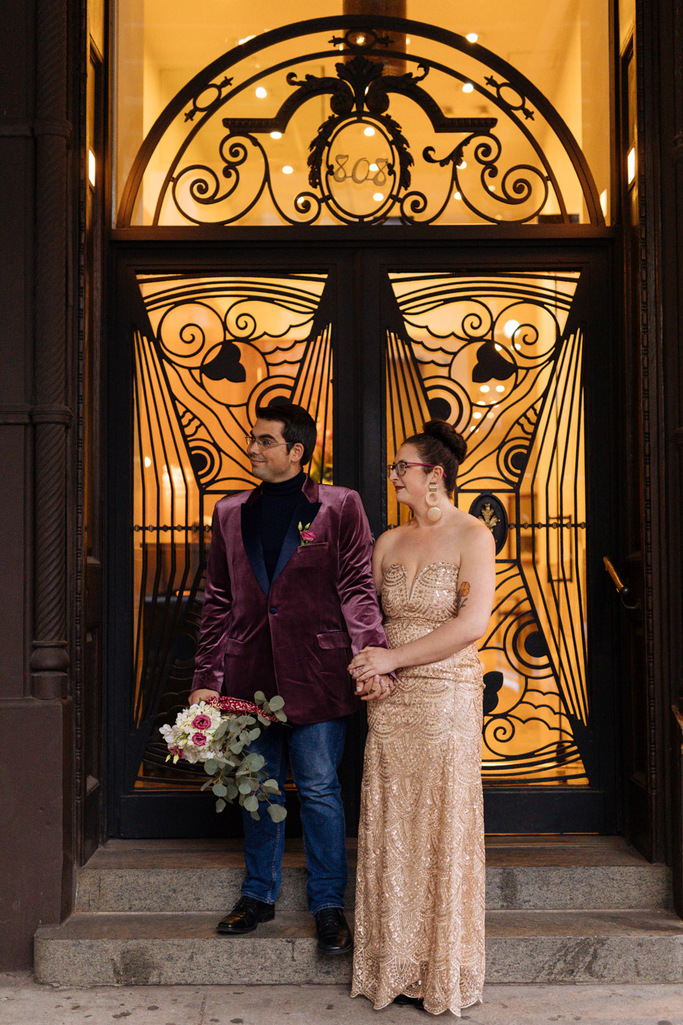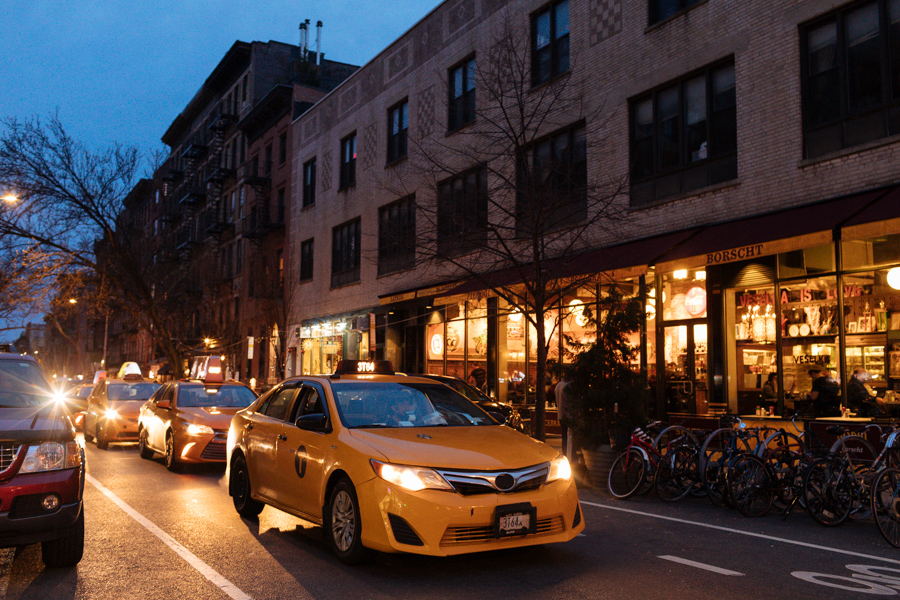 Browse more of my work here: Elopement Portfolio | Redwoods Elopement | Paris Elopement | Brooklyn elopement | Paris engagement photos.
Make Up: The Bride | Hair: Me! | Bouquet: Me| Cafe: Mud Café NYC | Neighborhood: East Village|