It was such a dream to spend the morning with Caitlin, David, their son Sammy, and their family and friends, photographing their San Francisco City Hall family wedding. These two, already so clearly in love, were excited to make the union official and having their son there to witness it, squirmy though little ones are, made it all the more special. Everybody was big smiles and the ceremony saw plenty of happy tears to go around.
I waited outside and found them just as they were arriving, running across the street with their son and David's sister to make sure they didn't miss their appointment (they didn't!).
As soon as we all arrived, there was anticipation and waiting in line. I love some of these photos of anticipation before everything really started to happen.
A favorite of Caitlin and her son, happy.
Aren't they just so cute!? 
A few quick family portraits in a rare moment of quiet in the rotunda before the officiant arrived and the ceremony began.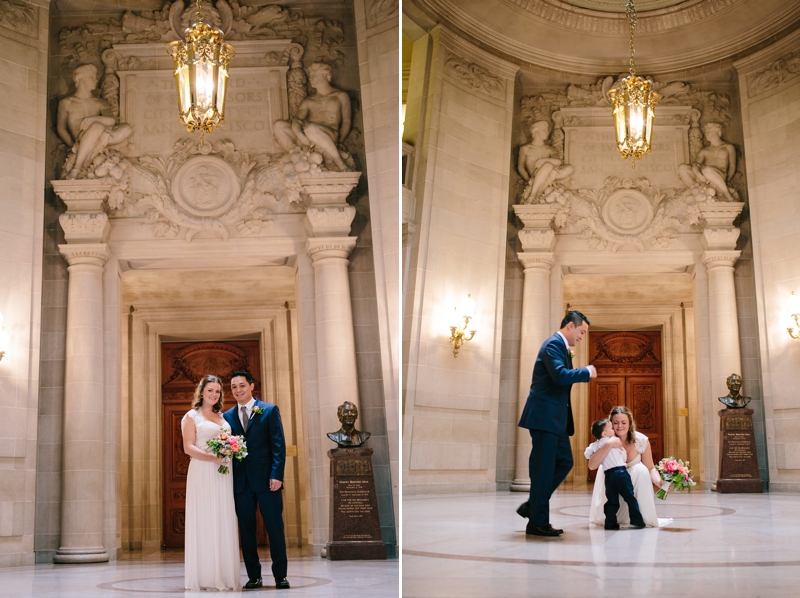 The building is just so beautiful – it seems like the perfect place to celebrate marriage.
A quick kiss from Daddy in the final moments. Love this image!
And here we go!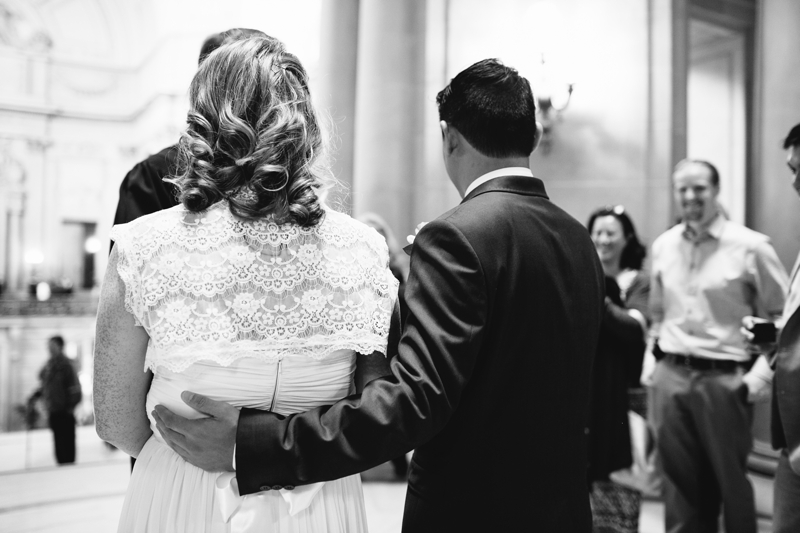 A stunningly beautiful space.
Lots of happiness as they said their vows.

Yay! It's official!
Officially married!
Let's celebrate with flower petals tossed into the air! <3 (Loved this sweet gesture. What a fun way to celebrate.)
Right after their ceremony, I stole the bride and groom for a few quick portraits of them. I wanted them to be able to celebrate and remember the first moments as husband and wife. Also, the light was particularly perfect.

So happy!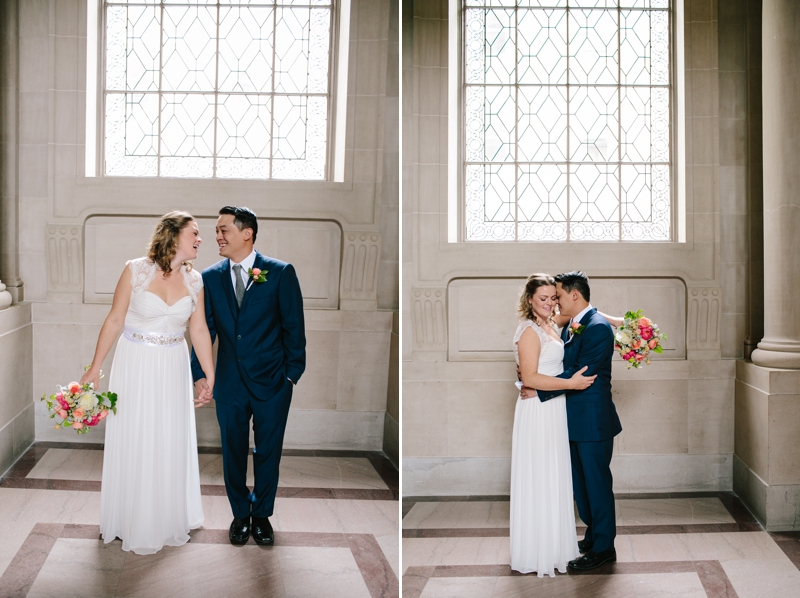 These are so sweet. Some of my favorites. :) 
Caitlin, you're gorgeous!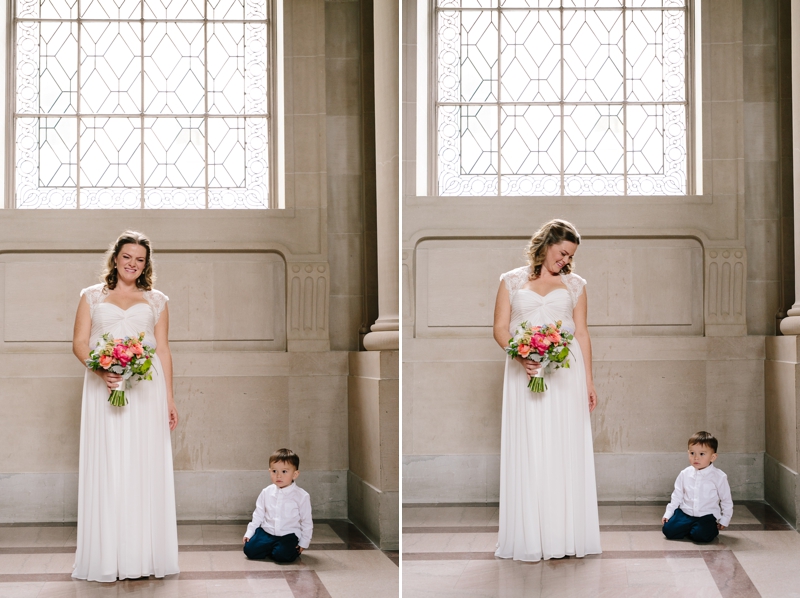 Absolutely my favorite image from the day. SO happy to be a family and so in love.
How dang gorgeous were Caitlin's blooms?! It was so much fun to photograph with these. So pretty!
And a quick spin! <3 
We had lots of family portraits next. I love these – it makes me so happy to capture families in celebration. Here are a few of my favorites.
A couple more of that stand out bouquet! So much gorgeousness.
And a few on the stairs. This grand staircase is just the most incredible. It's a must to get photos here when you get married at City Hall!
Favorite!
And last but not least, a few shots in front of the iconic doors at the front of City Hall.
A couple more details of this sweet couple and their lovely outfits for the day.
And their gorgeous rings. I love that stunning and simple diamond! So beautiful.
Caitlin and David, thank you so much for having me there to celebrate your wedding day. I had a lovely time – it was wonderful to witness your love as a couple and as a family! Many happy congratulations and here is to many happy years together. Cheers!
To see more San Francisco City Hall wedding photography, click HERE.