June Lake Elopement, Mammoth
I am so in love with everything about this June Lake elopement, south of Mammoth, California. L&C have a lifelong history of spending time in these mountains: They nurtured their relationship here, got engaged next to the lake, and wanted to say their vows with the Fall colors turning the lakeside orange and yellow, the blue of the lake stretching out below the epic, view defining mountain above.
With just their immediate families and a few friends in attendance, they said their vows in a sweet little ceremony overlooking the lake, the sun shining and the sky blue, before portraits in the foliage and around the lake.
After portraits, they celebrated with their guests at a brewery in Mammoth (before having a larger party in Los Angeles the following weekend) and it was the perfect start to their married life together.
Getting Ready in Mammoth, California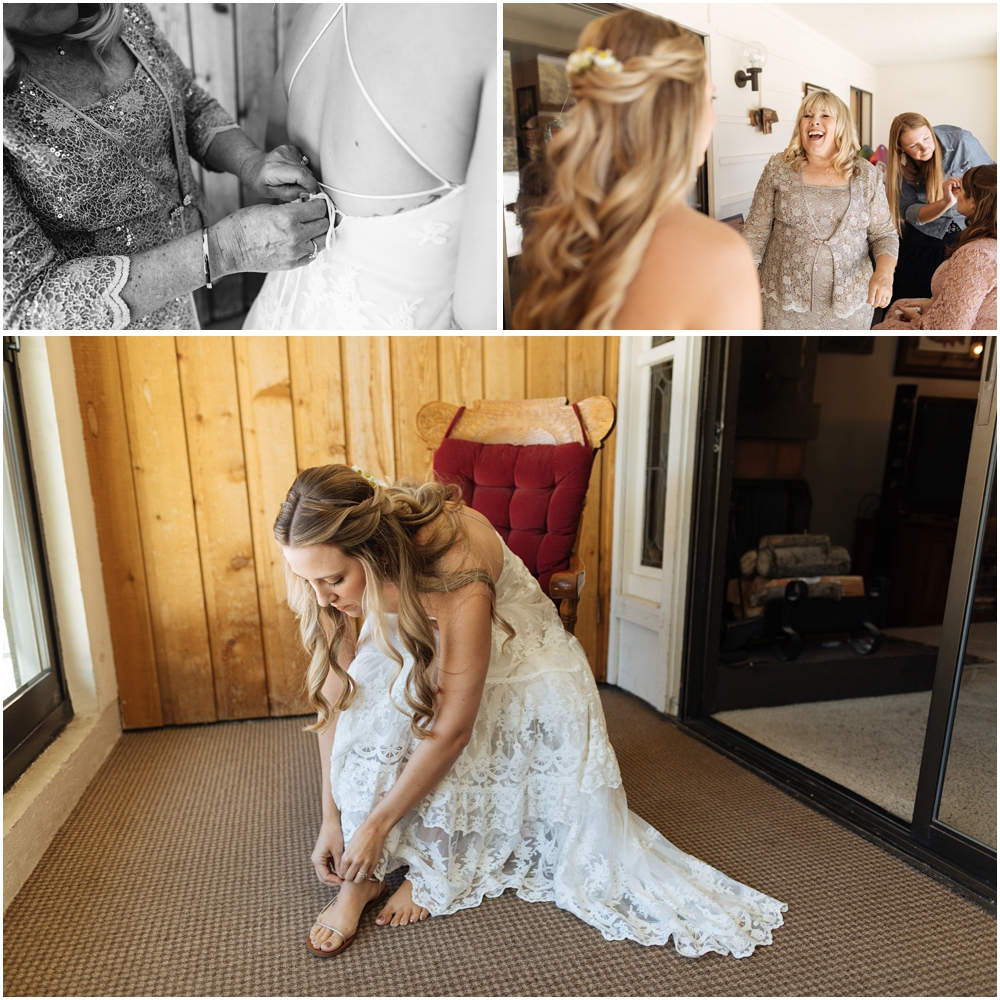 Wedding Ceremony at June Lake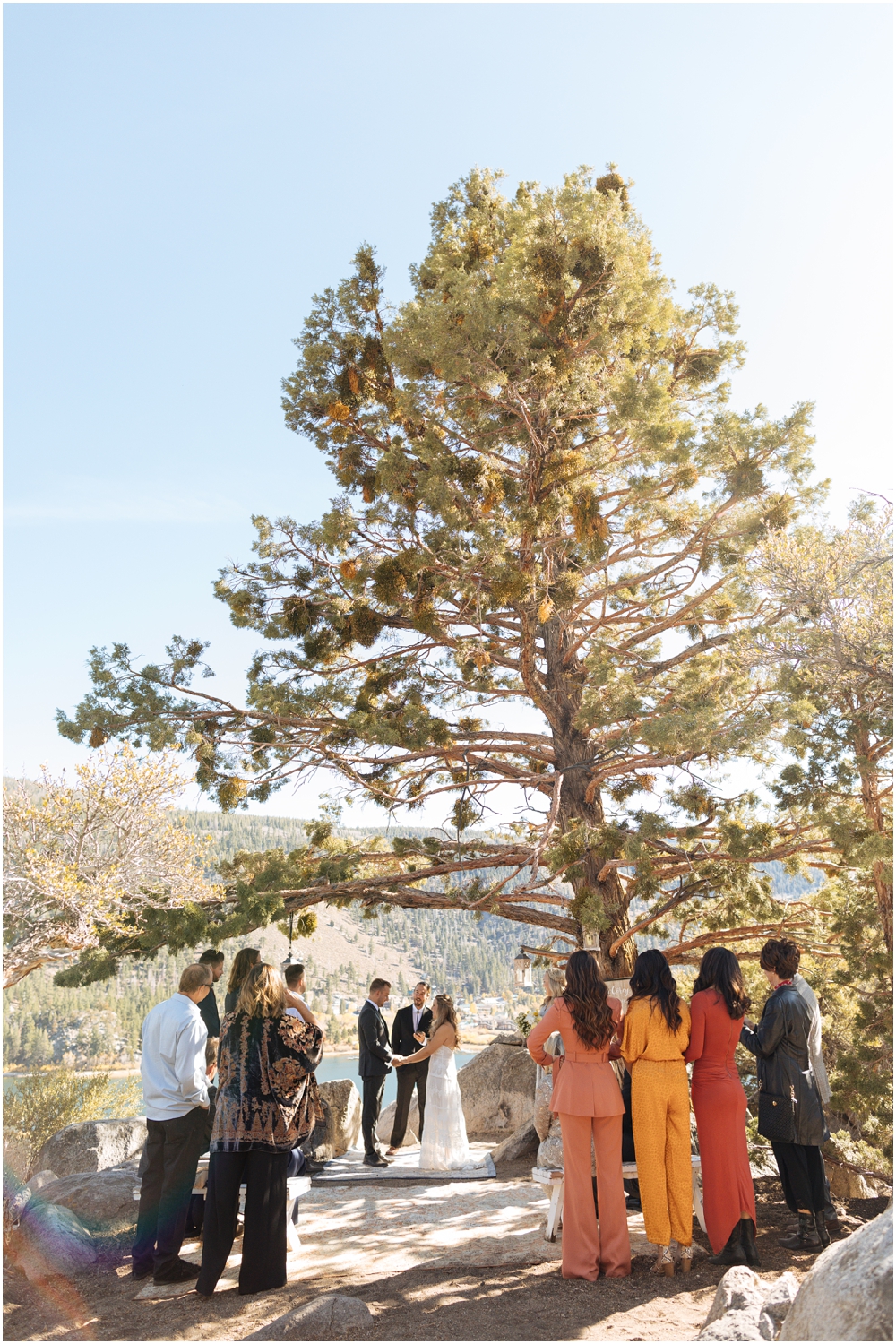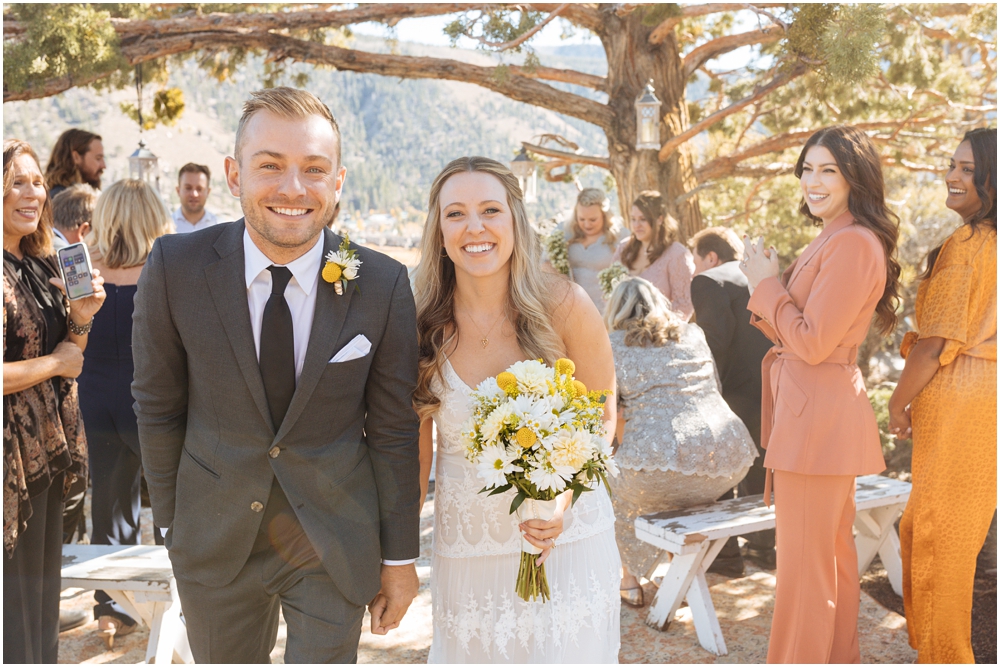 A Gorgeous Montana Sapphire Engagement Ring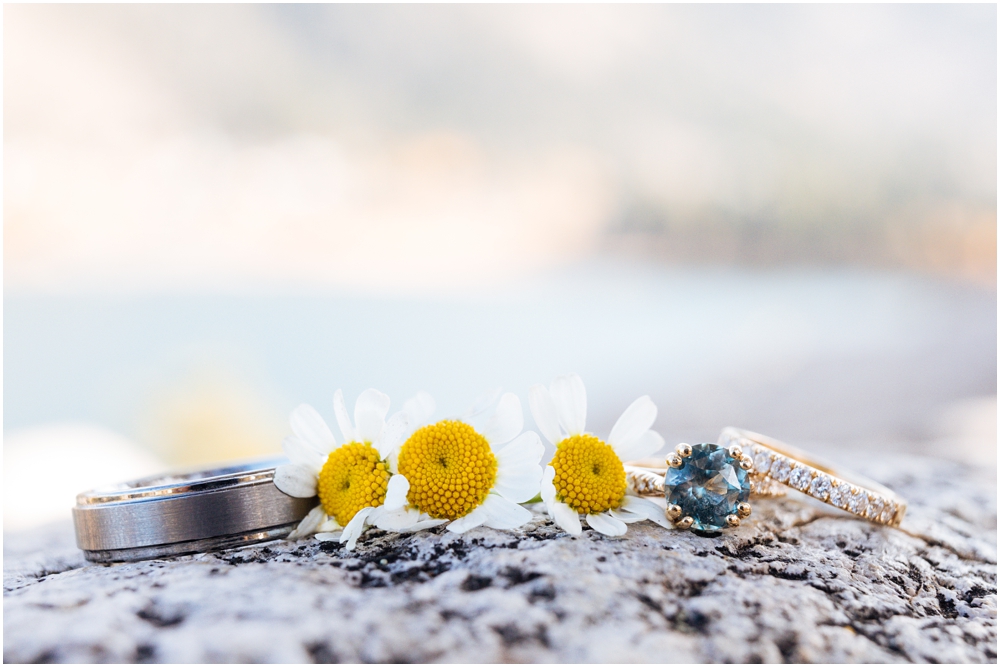 Elopement Portraits Overlooking June Lake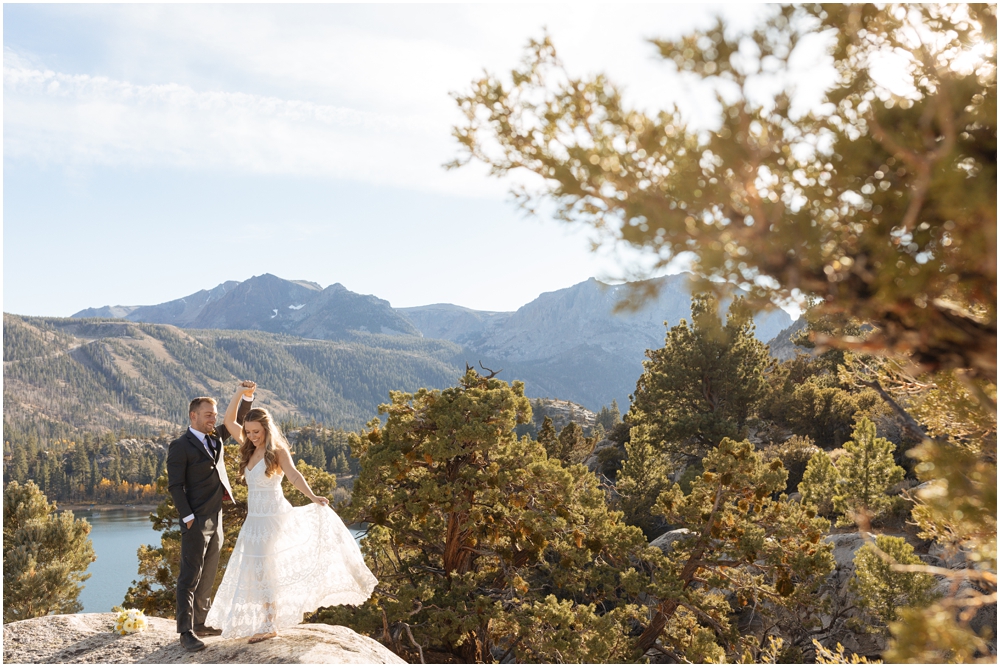 Fall Wedding Photos near Mammoth, California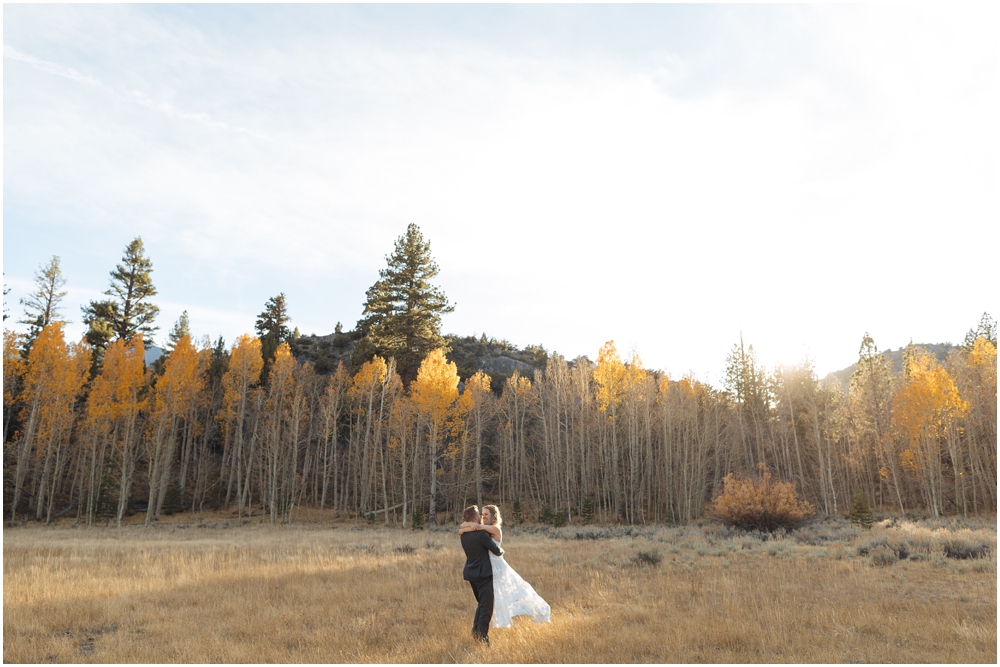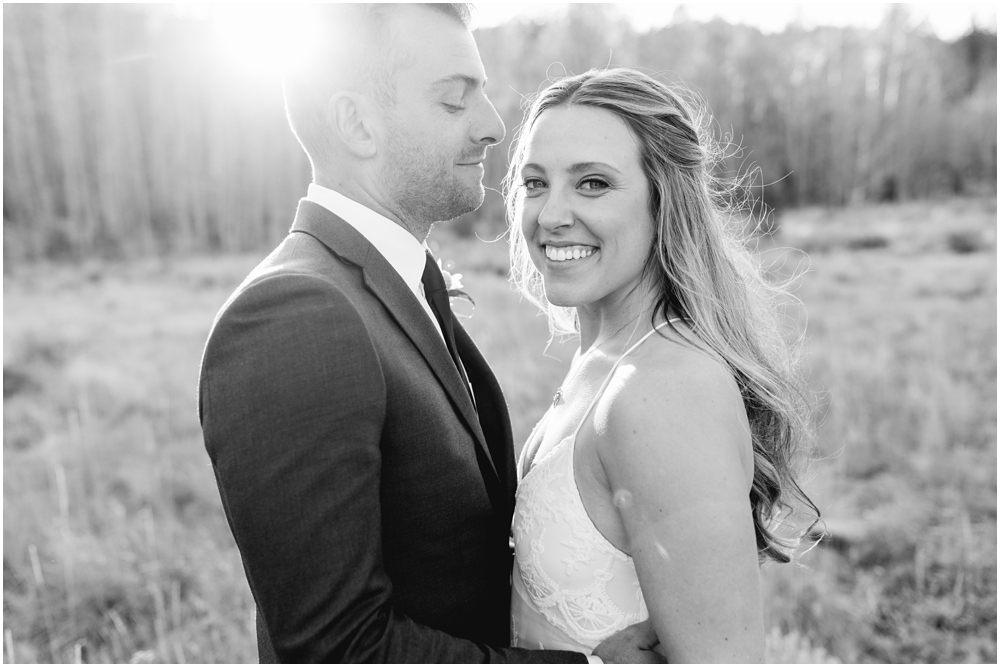 June Lake Elopement on the Lake Shore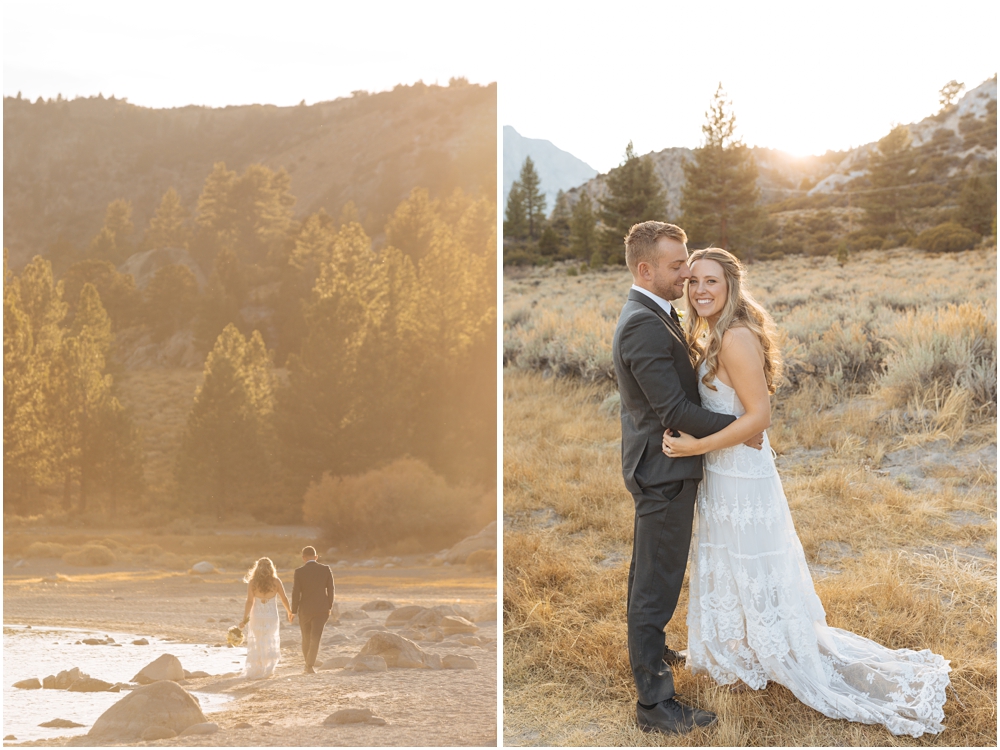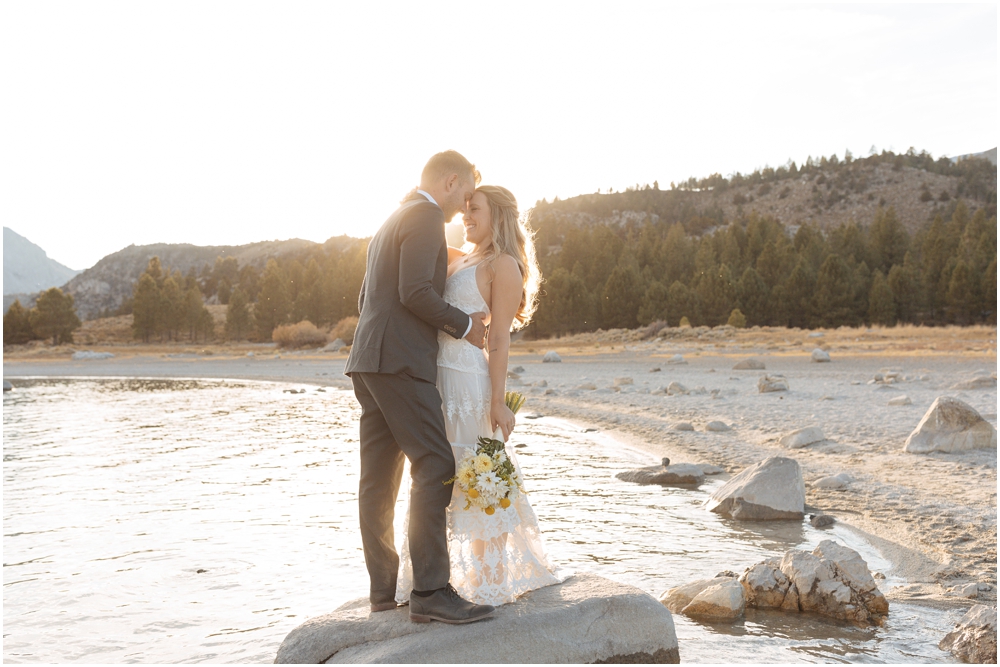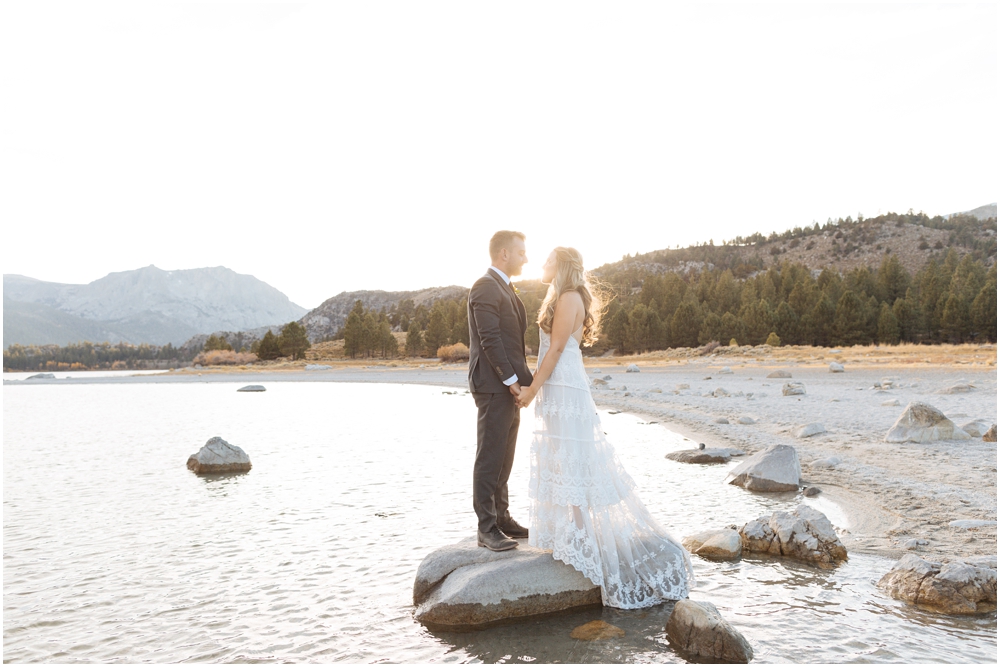 June Lake, near Mammoth, California
June Lake is a year round resort town 12.5 miles south of Lee Vining (where the 120 which goes through Yosemite National Park meets the 395, which traverses California lengthwise. There's a big mountain behind June Lake, stones and a beach at the shoreline, and epic views from the June Lake Loop around the lakes. It is a popular spot for fishing, kayaking, hiking, enjoying the fall colors, and other beautiful outdoor activities. It's also a fabulous place to get married!
Browse more Elopement Photography here: