Medlock Ames Wedding
Sarah and Ben's intimate Medlock Ames wedding in Healdsburg, California was an absolute dream to photograph. Seriously. From a small ceremony in their backyard to a lovely family style dinner under the stars, this day was absolutely perfect.
I started in their dream backyard. In quiet moments before the ceremony, I captured their wedding rings looking stunning on the moss. The whole thing looked like a fairytale to me.
Then I headed into their master bedroom where Sarah got dressed surrounded by a couple of her closest friends. While Sarah and Ben opted not to have a wedding party, they were still supported and surrounded by a few of their nearest and dearest in the morning.
Sarah's J Crew wedding dress was so beautiful. I love their bridal line and this dress looked absolutely incredible on her.
Of course, Sarah's shoes were absolutely KILLAH, too. I loved the pop of blue and pretty! And they were comfortable enough that she wore them and looked damn good in them all day long! :)
Sarah got ready with her childhood friend's love and support and this yielded some of the sweetest moments of the whole morning.
I love this reaction from their friend who saw Sarah in her dress for the first time!
And this one, too! Sarah had a few of her closest friends arrive early in the morning to get a first look at her in her dress and it was absolutely magical.
When the ladies had seen her and she was all ready to go, Sarah met Ben in their backyard for an intimate first look. He hadn't seen her dress and didn't know anything about it. It was an exciting and meaningful moment.
I love Sarah's bouquet, full of gorgeous blooms with a little bit of personality.
Sarah wore both her mom and her grandma's engagement rings and had her father's ring on her bouquet as a personal memento. So heartfelt.
I loved Ben's stylish suit and perfect boutonniere.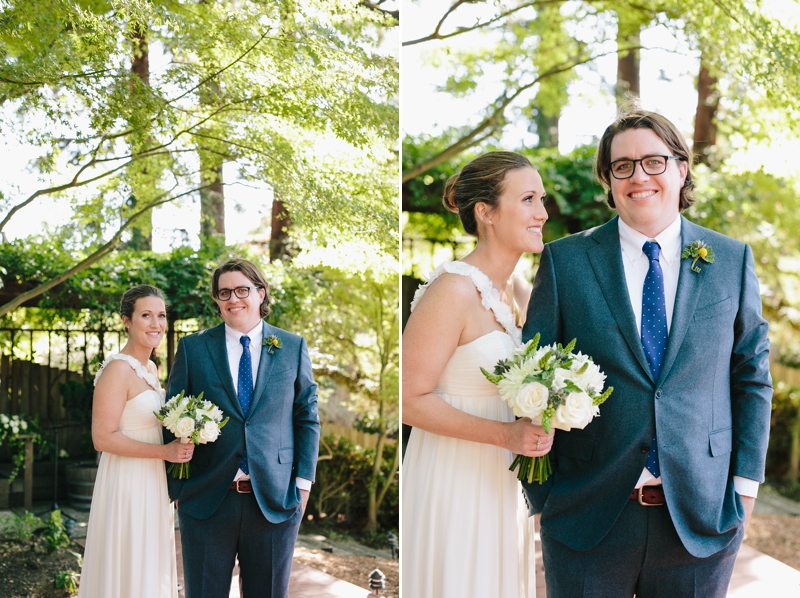 These portraits in the backyard make me happy. It was so personal to have so many wedding day memories in their actual backyard. Plus, it is a seriously beautiful place!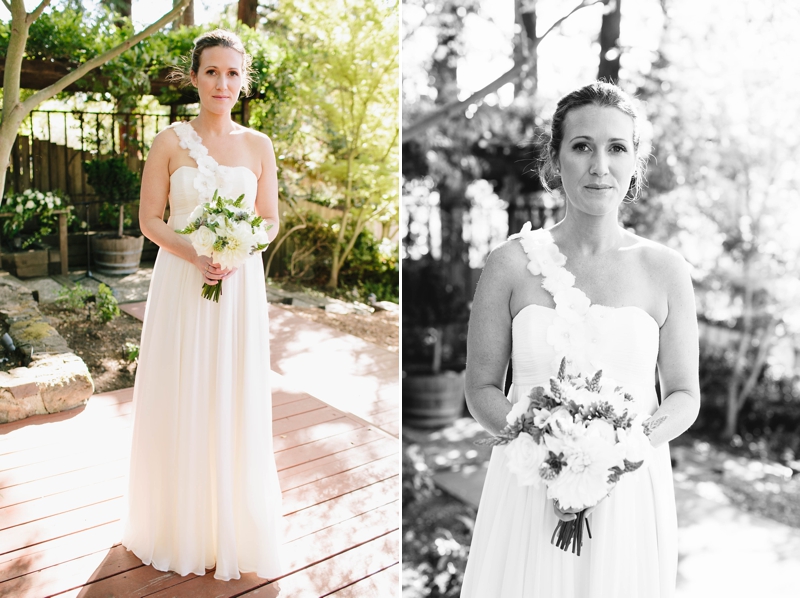 This huge old growth oak tree is one of their favorite things about their homes.
Sarah's bun was simple elegance and sophisticated style.
Here's the entire "wedding party." Sarah and Ben were attended by two of their dearest friend's children.
In the last few moments in the backyard, right before their guests started arriving.
Sarah retreated to her bedroom as guests arrived and kicked off her shoes for a few last minutes with her lovely girlfriends before she said her vows.
Their littlest flower girl put up a bit of a tantrum… One of those moments they will be able to remind her of and laugh about when she is older! haha.
Sarah and Ben both walked out to their ceremony solo. Everybody stood for the ceremony except a few benches in the front for grandparents.
The ceremony was officiated by their close friend who wrote a personal ceremony that touched all the guests in the heart.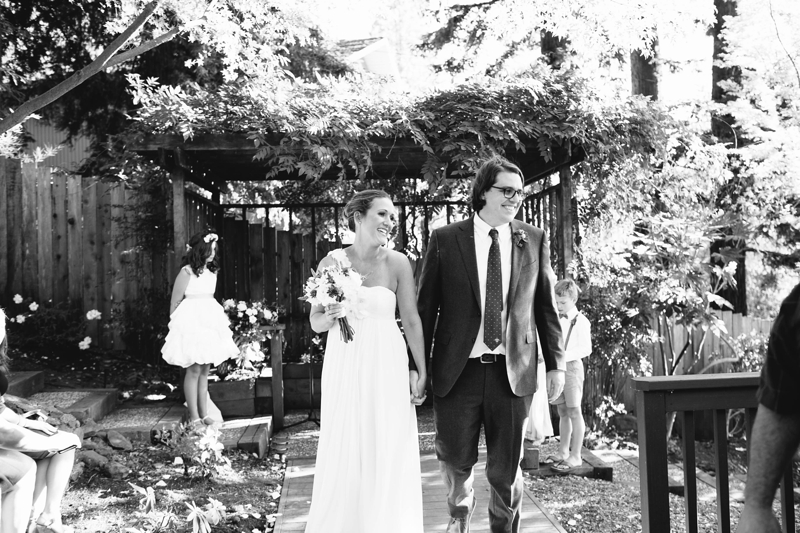 I love Ben's look in this one. "We did it!!" haha. So sweet.
Congratulations, you two! I wish you a lifetime of happiness together. xo
There was a champagne toast after the wedding and then guests loaded onto the chartered "school bus" and headed for the reception at Medlock Ames. Sarah and Ben are wine club members at Medlock Ames and with the lovely courtyard and pretty olive trees, they were excited to have their wedding here. I absolutely love the space.
Sarah did a beautiful job pulling together gorgeous tablescapes with simple designs. Meghan at So Eventful did a lovely job putting everything together and coordinating the event.
The flowers were beautiful and the table settings simple and pretty. I love the cork and name tags for seating assignments.
They enjoyed a welcome rosé and passed hors d'oeuvres in the garden and then sat for toasts and family style dinner. I loved Sarah's DIY pallet design sharing the drinks and the menu for the evening.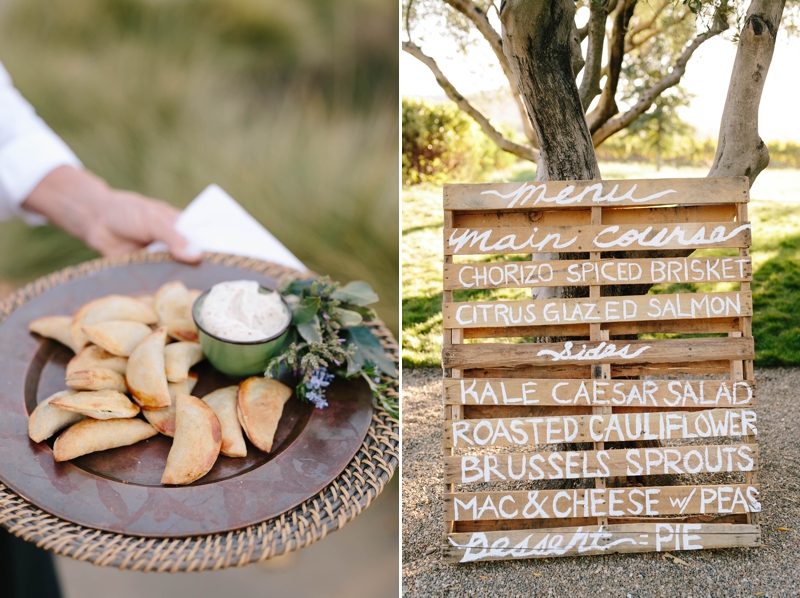 Carrie and her team from Jimtown Store did an absolutely wonderful and very delicious dinner. Everything was impeccable – the presentation and the food could not be matched. Plus, Carrie has a wonderful and kind personality and big smile. I cannot recommend Jimtown Store enough. Fantastic.
A small selection of the family and friend portraits we did in the olive trees. This location and the light here was such a dream to work with.
And these candid moments of Sarah and Ben make my heart happy. This couple deserves all the happiness.

The Alexander Valley Bar at Medlock Ames serves wonderful and creative cocktails garnished with herbs and flavors from their garden. Really delicious and high quality drinks.
During cocktail hour and while guests sipped rosé, Girls and Boys sang and played acoustic guitar. It was beautiful music and a lovely way to set the tone for a wonderful evening.
A copy of The Giving Tree served as a guest book.
Carrie worked with the Pie Queen to bring delicious and absolutely beautiful pies for dessert. Laid out, pie next to pie, they looked incredible, and later in the evening when they were sliced and served, we learned that they were just as good as they looked. Choices included strawberry rhubarb, apple, and chocolate cream pie. I am a huge fan of pie and these were just so delicious.
Carrie, from Jimtown Store. <3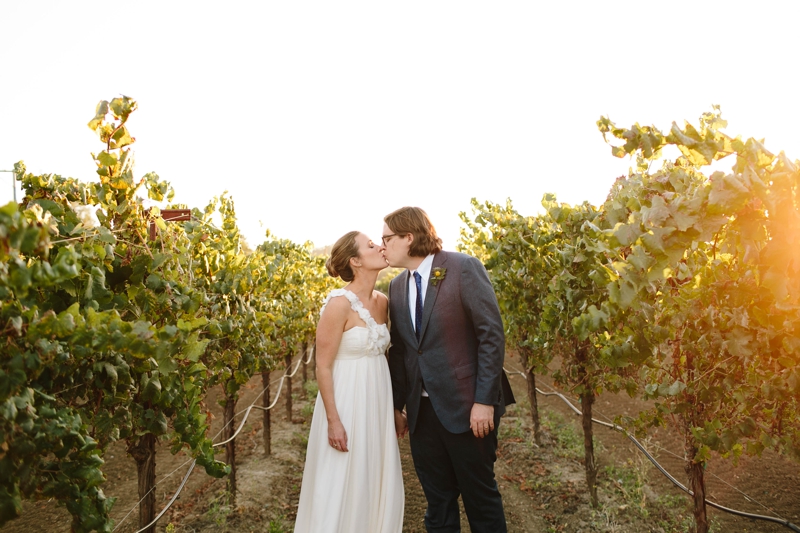 At sunset and as guests sat for dinner, I stole Sarah and Ben away for a few moments in the vineyards. This was a really personal and beautiful time away from the guests for a moment and it yielded some of my favorite photos from their entire wedding day.
Heading back into their reception…
Sarah and Ben saved their personal vows to each other for the reception where they exchanged words and love and promises in front of their family and friends. Between the two of them and then the words their dearest friends said after them, there was absolutely not a dry eye in the house. I have honestly not experienced sweeter and more heartfelt and meaningful vows/toasts and these two seriously deserve everything the world has to offer. I actually teared up not only at their wedding, but also when I got home in the evening and told my boyfriend Sam all about this part of the wedding. It was truly beautiful.
I wasn't kidding when I said I cried real tears of happiness and I also wasn't kidding when I said that everybody else did the same. Not a dry eye. Seriously. <3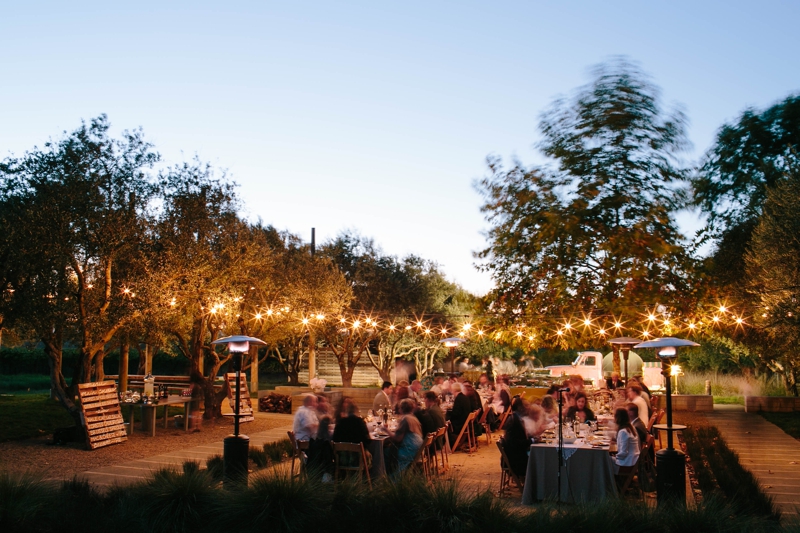 If I had to sum up how the whole evening felt in a single image, I would pick this one. Toasts finished and it was still warm. A light breeze was blowing across the party, rustling in the kind of way that it does when it's California and it's warm and it's wine country. It felt nostalgic and full of happiness. Guests and loved ones murmured among themselves, dried their tears, and turned to drinks and dinner. There is a special kind of happiness that graces a wedding like this and it was shared among all the guests as they passed their dinners and clinked glasses to love.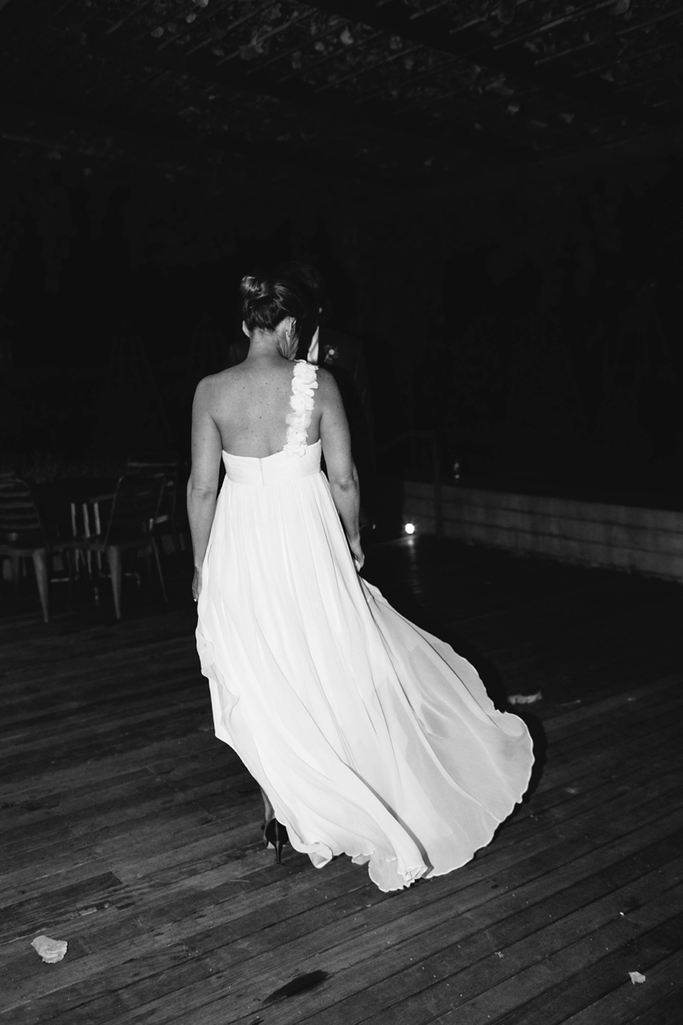 A sweet first dance.
And a fun evening dancing the night away. <3
They also had a s'mores station, which makes a nice break from dancing when necessary. And the artisan cocktails flowed freely.
Sarah and Ben, thank you SO much for having me along to document your love and your beautiful wedding. I cannot say enough how much it meant to me to be a part of this magical day and I hope that these photos bring back happy memories through many many many years of happiness together.
Medlock Ames Alexander Valley Tasting Room
The Medlock Ames wedding venue and Alexander Valley Tasting Room is locaed at 3487 Alexander Valley Rd, Healdsburg, CA 95448, in Healdsburg.
You can browse more Healdsburg and wine country wedding venues here. Whether you're having a Medlock Ames wedding or getting married elsewhere, it's hard to beat the beauty and class of Healdsburg!
Browse Other Healdsburg Wedding Venues & Wedding Photo Galleries To browse Sarah and Ben's Healdsburg engagement photos, see HERE. To browse the rest of the weddings I've blogged, see HERE. To get in contact and learn more about having Simone Anne photograph your wedding anywhere in the world, click HERE.