Healdsburg Engagement Photos
I am SO excited to share with you Sarah and Ben's Healdsburg engagement photos today. I've known Sarah for a few years – we worked together at Torani – and it was so exciting to hear from her when her and Ben decided to make it official. I loved meeting up with them at their home in Healdsburg and then driving through the vineyards to a few special spots. We had lovely light this day and it was fun to see where their getting married (their backyard!) and where they're celebrating (this vineyard – Medlock Ames). I'm seriously looking forward to their wedding later this year!
p.s. Thinking about your own engagement photos? Click through here to read my recommendations for the 25+ best engagement photo locations in California!
We started at Medlock Ames, a winery near their home. They are wine club members here and it's also where they'll be celebrating their wedding with friends and family. It's a beautiful venue and we were happy to spend some of the golden hour hanging out here.
I love these soft, romantic photos in black and white.
Hi Ben!

Hi Sarah! :)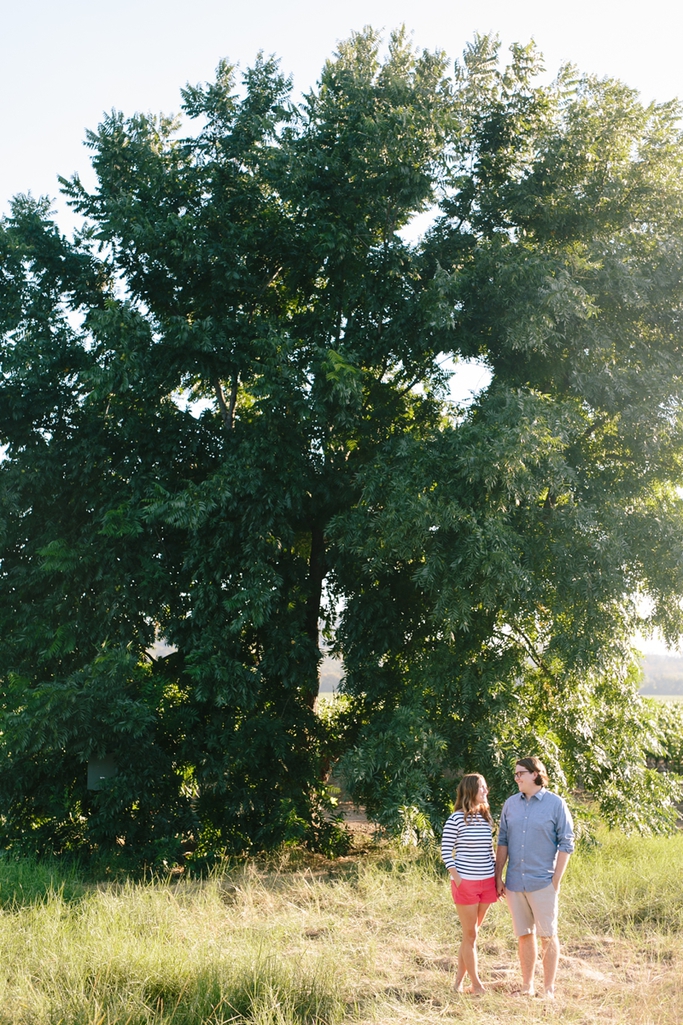 Don't you just love how their outfits come together? I'm so happy with color combos and infusion of pattern! Very pretty together without being too busy.
These are some of my favorites. Just the cute engaged couple hanging out! :)

So sweet. Another favorite! I love their pops of color against the beautiful vineyard.

After a bit of play in the vineyard, we took a small break to get one of the delicious cocktails that Medlock Ames offers in addition to their wine.
They are truly artisan cocktails.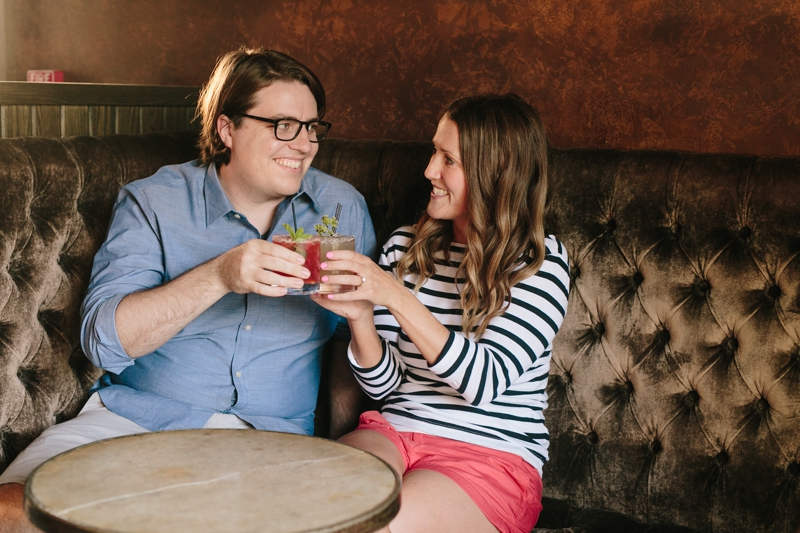 In such a relaxed environment, we created some of my favorite images of the day. Sarah and Ben are just so dang cute when they're relaxed and hanging out.
A sweet moment.
Such a gorgeous ring! I'm obsessed with the loveliness that is Sarah's rose gold engagement ring! Simple and stunningly beautiful. Great job picking this one out, Ben!
We headed outside for the afternoon's summer sunshine.
And then it was time for a quick outfit change! I loved these "fancier" clothes, too. Again, great colors!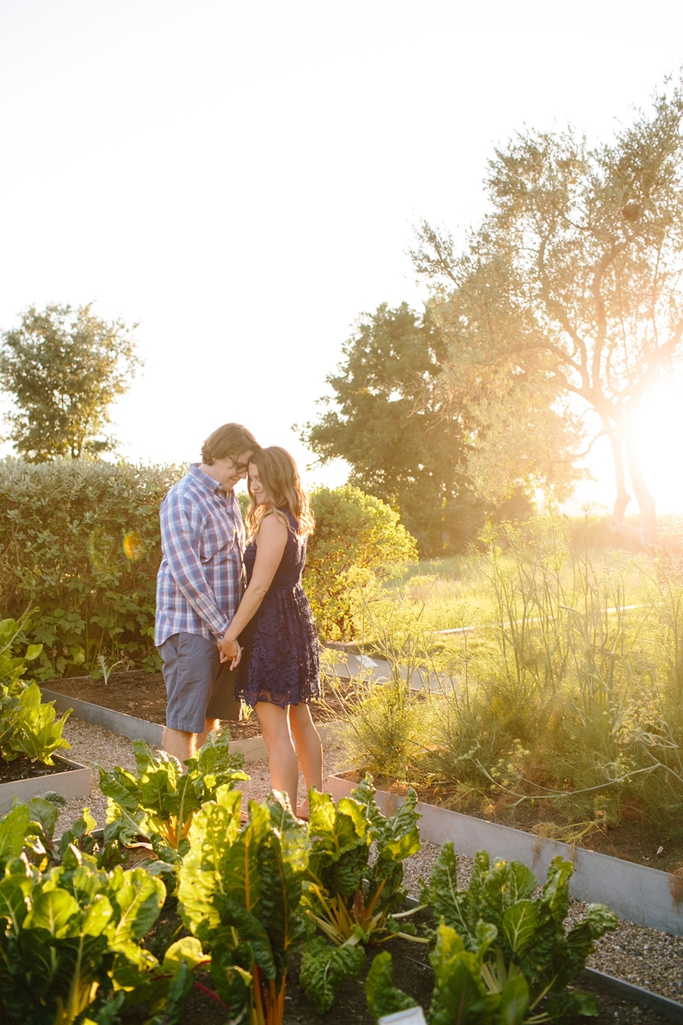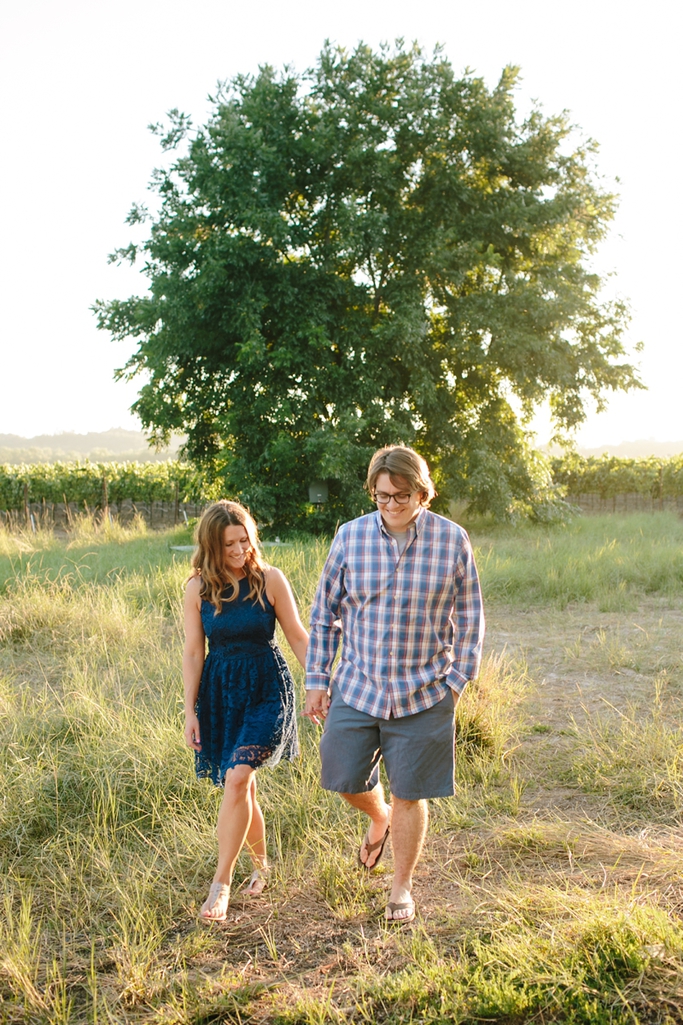 Medlock Ames has a lovely little herb and vegetable garden. I'm so happy we snapped some photos in the kale, haha.
From there, we headed up into the hills to a private vineyard where another local winery grows their grapes.
We were up on a hill, so we got a stunning view of the vineyards out below us. Healdsburg is gorgeous and we had a stunning day, too.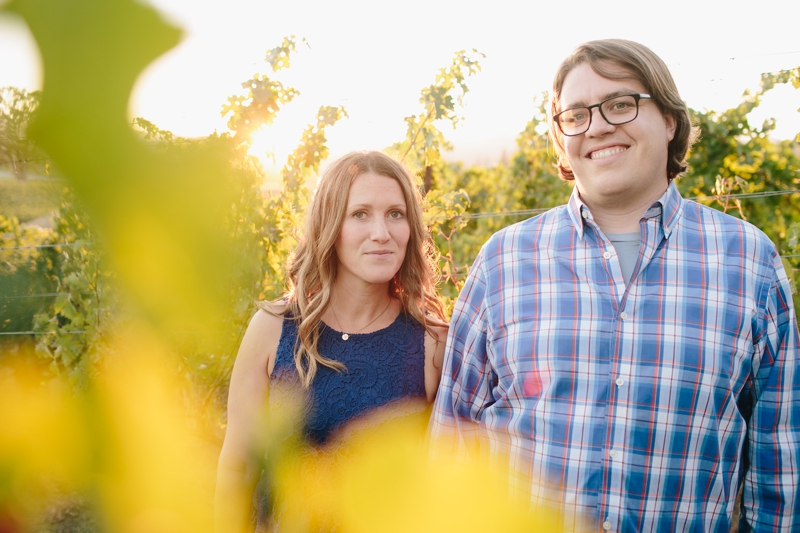 I mean, come on! Look at that light!
They brought this cute blanket as a simple prop for the evening as the sun went down. I love the pop of pink!
Cheers!
We just spent the evening hanging out on the deck and appreciating the sunset. It was fun to look out over the vineyards in the area and just appreciate the sunset. We were so lucky to be granted access to this dreamy spot!
With the pink nails. <3
A simple portrait of Sarah that makes me so happy. :)
One last one, as the sun went down completely and the sky turned a deep navy blue. I love everything about this: the tree on the horizon, the reflection of the light in the sky, and the simple way they joined fingers (without my direction at all). Love this!

Sarah and Ben, thank you SO MUCH for such a fun engagement session. I loved coming up to Healdsburg to hang out with you two and I cannot wait for your wedding this Fall! :)
For more images that I've created see here and to browse all of the weddings that I've photographed and blogged, see here. I am available to photograph weddings in California and all over the world. For more engagement photos, see all of the couples sessions I've photographed here.